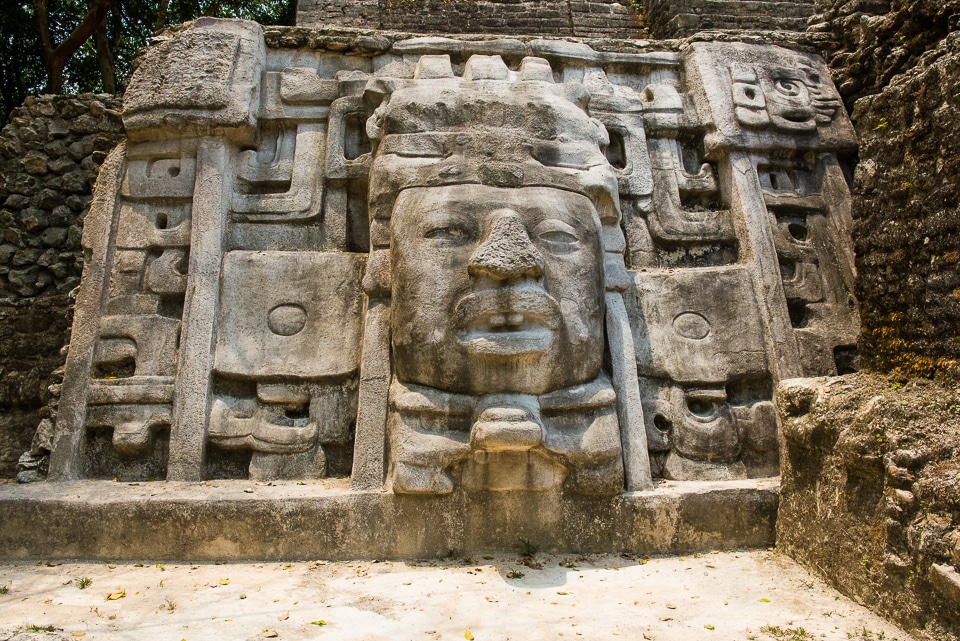 A few of the temples at Lamanai sported large masks on their facades, the first time we've seen this on Mayan ruins. Here, the mask had been walled over by subsequent generations of Mayans, and archeologists discovered this, and another like it on the other side of the stairs, when they began to restore the site. There are other masks behind other walls that have not been uncovered, but have been discovered by electronic means. To preserve these masks from the encroaching jungle and weather, they have been covered by fiberglass in the exact shape and color of what's underneath, which is probably not a terrible idea.
Sign up for our newsletter
Subscribe to get our latest content by email.