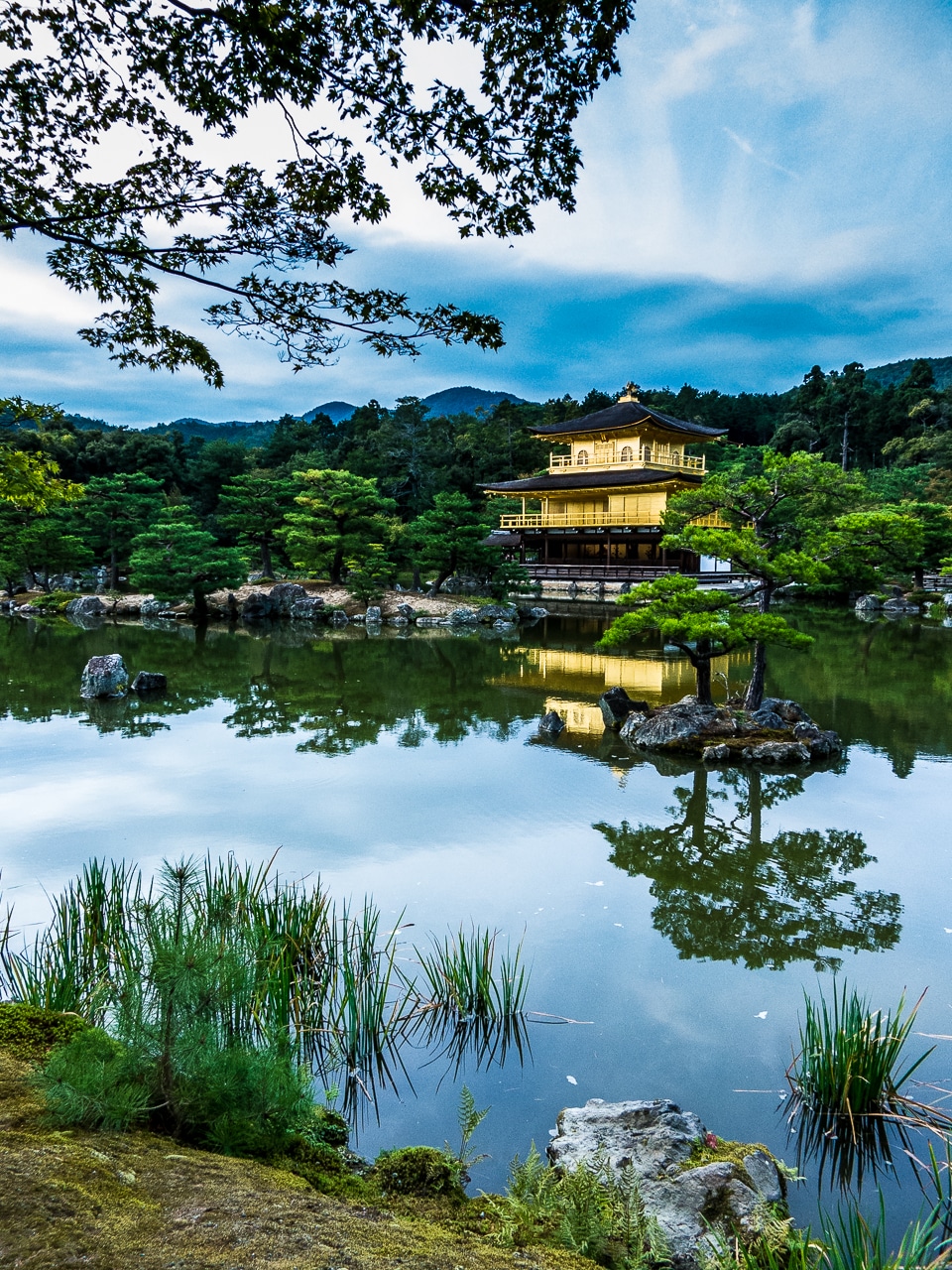 Probably the most famous temple in Japan, the gilded Golden Pavilion of Kyoto (Kinkaju-ji in Japanese,) was intentionally burned to the ground in 1950 by a deranged monk. (This incident provided the story line of the most famous novel of Japan's arguably greatest novelist, Yukio Mishima.) The temple was rebuilt in 1955, and recovered with gold leaf in 1987.
It was a cloudy day, and again I was too lazy to lug the big DSLR on our long walking tour of one of the temple areas of Kyoto. So, I used the Canon S110. This took some enhancement in Lightroom, mostly darkening the overcast sky with a gradated filter, and juicing the clarity and presence functions to provide more definition. I also pulled the color temperature down a bit to make the whole thing a little bluer. I brightened the whites to give more definition in the clouds and their reflections.
For more info about the equipment and software I use, see this page.