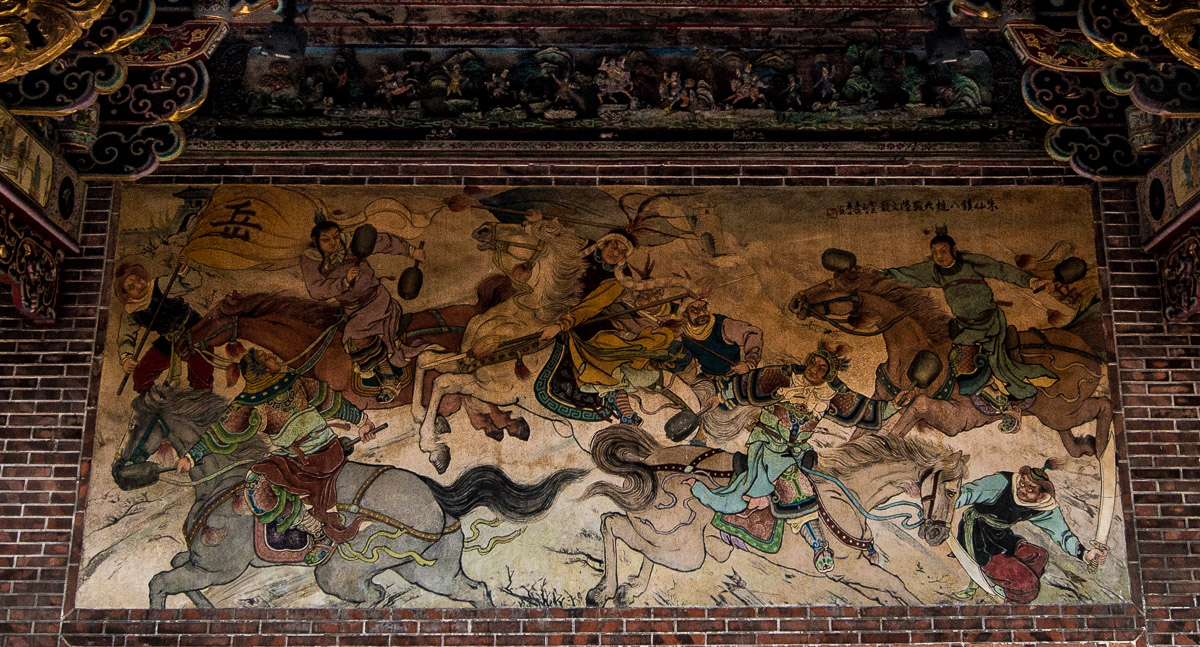 Taipei, I hardly knew ya. We traveled to Taipei for one week–sandwiched between Hong Kong and Seoul–and the challenge was to take it easy so I could recover from a knee injury, but still visit the top sites and get to know a corner of the city.
The taking it easy part was the hardest. As our dear TravelPast50 eNewsletter subscribers know, I tore the meniscus in my right knee in early August, just stepping wrong as I ran through the Toronto airport. (Dang you, Canada.) In typical fashion (as Tom is all too eager to point out), I didn't exactly stop using the knee. We traveled to New Mexico after Canada and hiked in Bandelier National Park before I squeezed in a week of physical therapy before we left for Asia.
I managed through Hong Kong, hoping I'd be 100% by the time we got to Taiwan. I wasn't, but we had a great glimpse of the city despite my gimp. If we can do it, so can you! Here are some highlights and tips for your next visit to Taipei. Forgive me if I'm hyper-focused on how to get around!
Some posts on Travel Past 50 may contain affiliate links. If you buy something through one of those links, we may earn a small commission. As an Amazon associate, we earn from qualifying purchases.
EVA Airlines
We flew from Macau to Taipei on EVA. Really nice planes, great service, good food (a full meal served on the two hour flight.)  Our Taipei friends say they fly EVA all the time and have consistently good experiences.
From Taipei Airport
There is a rail line planned from the airport to central Taipei, but that's taking forever. Our AirBnB owner arranged a driver to pick us up at the airport for $40. It's about a 45 minute drive in traffic, (about 28 miles), and we had the advantage of our driver walking us to the apartment door and showing us the entry codes for our AirBnB.
Language, Location, Getting Around
Mandarin is spoken in Taiwan (though the accent is softer than on mainland China). Forget the Cantonese you learned in Hong Kong. The first thing we did was take a picture of our address so that we could find our way home.
Maps and street signs are generally in both the Chinese characters and in English letters. Our abode was well located on Nong'an street near LinSen N, and equidistance from two subway stops.
We bought 5-day metro cards for 750 (about $23), good on subways, buses and other rail. A day pass is 150 ($4.70). It was easy to use and signs are in English as well as Mandarin.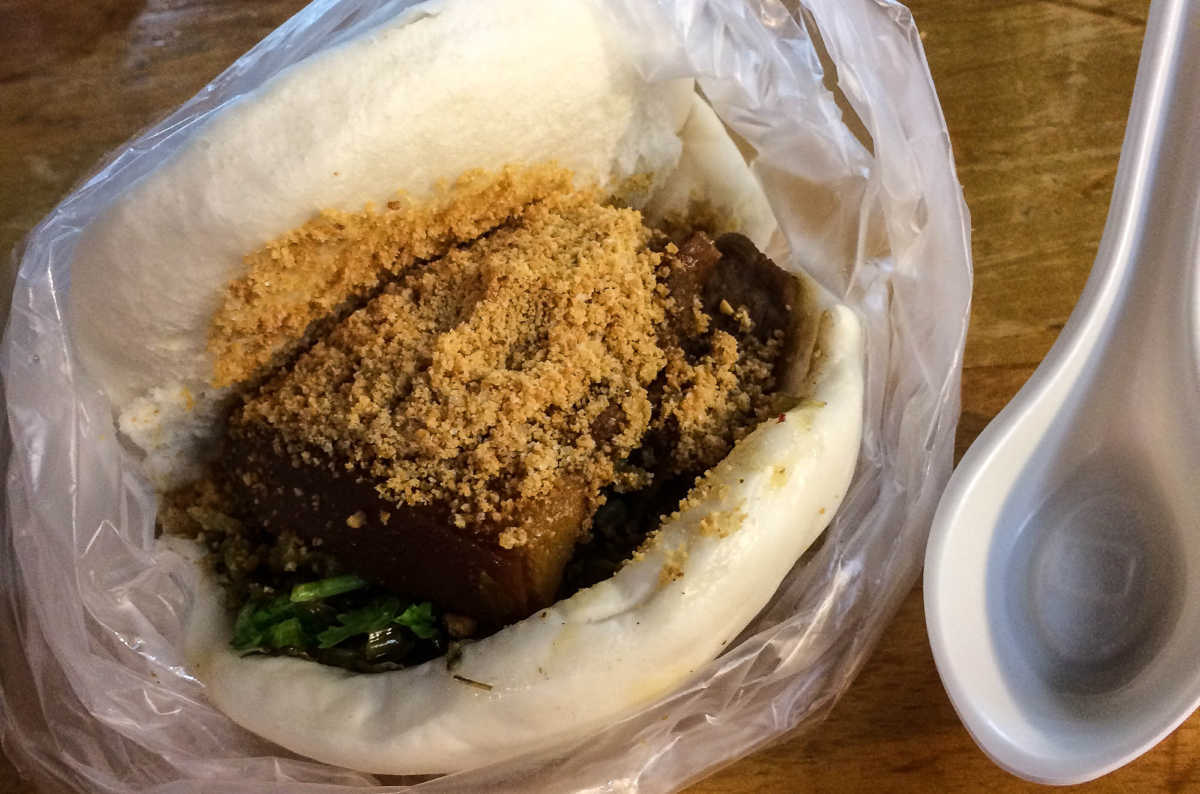 Night Markets and Savory Food
We lucked out two ways: our apartment was just around the corner from the Shuang Cheng night market, AND my cousin Bruce has lived in Taipei for twenty years. So the first night we were there, Bruce and Angela met us at our front door and we walked the market with them. They ordered, we all ate, and we got tips about other food stands we'd like later, showing us what they were selling. (It's not always that easy to tell by looking.)
So our first evening we were introduced to Gua-bao, the Taiwanese version of a hamburger, but that gives it too little credit. The sandwich holds a strip of braised pork belly with cilantro, ground peanuts, and pickled cabbage, all folded into a spongy steamed bun. Other staples we enjoyed were noodles in sesame oil and rice with pork. The black chicken was a wonderful surprise, roasted (or grilled?), bone-in, served cut up into small pieces. Order legs only if you like your chicken dark and tender. Another evening we dined on egg rolls as big as overstuffed burritos.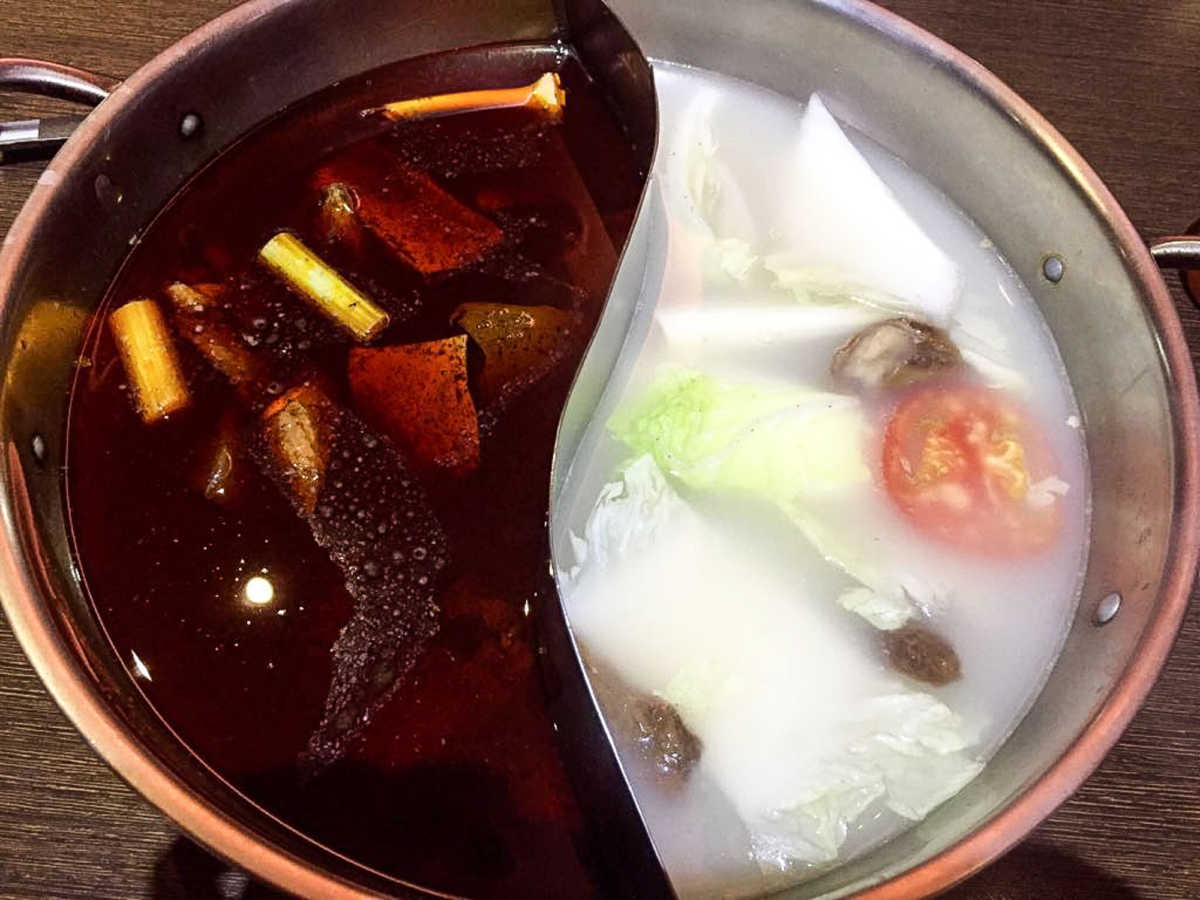 These other restaurants and shops merit notice:
Cama Coffee – Look for it! We were advised not to bother making our own breakfast cup, because we had a Cama Coffee location right across the street. Hand selected, hand roasted beans, and an excellent cup of java, any way you take it.
Din Tai Fung – the original location of the now world-famous dim sum restaurants.  There's a reason they are successful: great food, efficient and friendly service. We showed up mid-afternoon on a weekday and only had to wait 10 minutes for a table.
Stone House 63 – If you have a car, or a cousin with a car, this is a great place to stop after hiking around Yangmingshan National Park.
Mitsui (deli) We only discovered Mitsui's restaurant and deli in our neighborhood toward the end of our stay. (They have several others in Taipei). On Nong'an street the deli is across the street from the restaurant. This is a take-out dream for sushi lovers and for AirBnB dwellers who want to eschew restaurant meals but avoid cooking.
Tai Ho Dien Spicy Hotpot – There are run-of the mill hot pots and there are very good hot pots. Again we had the advantage Bruce and Angela leading the way. The 'half and half' pot is perfect. Tofu and meat were succulent in the spicy sauce; shrimp balls, mushrooms and greens were tasty cooked in the clear broth. Grab another beer and keep on ordering.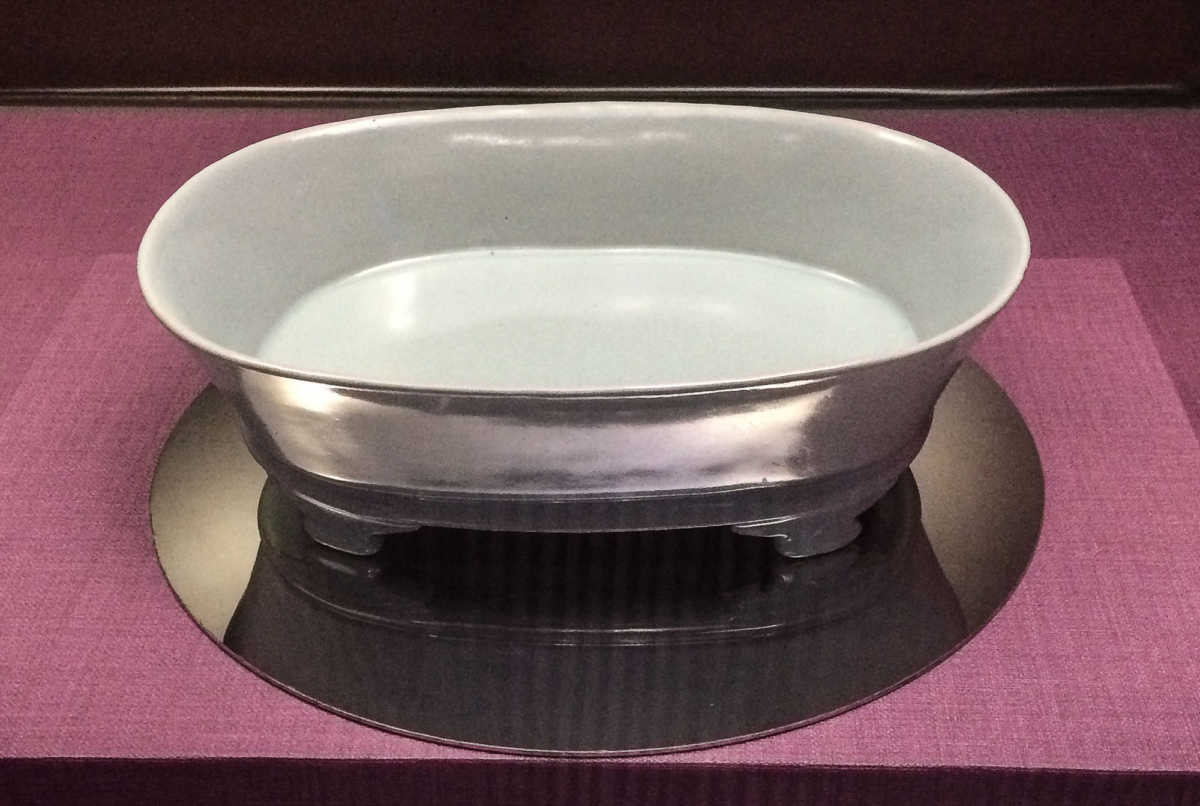 Besides eating, there's plenty to do in Taipei. During our brief visit, we were especially glad to have visited the National Palace Museum. (We took the metro and transferred to a bus, well-marked to the Palace Museum.)  The collection here is a concise history of Chinese art, exhibiting items first gathered for display in China in 1925, then moved in 1933 before the pending war with Japan, and finally relocated in 1948 to Taiwan. Some 600,000 pieces cover ancient relics, crafts and curios, furniture, books, and well-annotated displays of celadon, jade and bronze.  The painting galleries were closed the day we visited, but a special exhibition of Buddhist and Tibetan art was beguiling.
The bookstore of the National Palace Museum is a gallery unto itself. I scored an umbrella with a Chinese scene.
In the midst of modern Taipei, it's fun to visit the Bao'an and Confucius temples, just across the street from each other. The Bao'an is Buddhist and doesn't get as much play, but has wonderful paintings incorporated into the architecture.  Check out Tom's photo essay about both here.
We walked through the Chiang Kai-Shek Memorial Hall, too. It's a massive structure, modern made in the old style. The garden and grounds might be peaceful or filled with demonstrators. The interior delivers a little history lesson, recognizing the intellectual leaders from CKS to today. Incongruously, there was a Disney exhibit underway, and other galleries we passed, on our way to somewhere.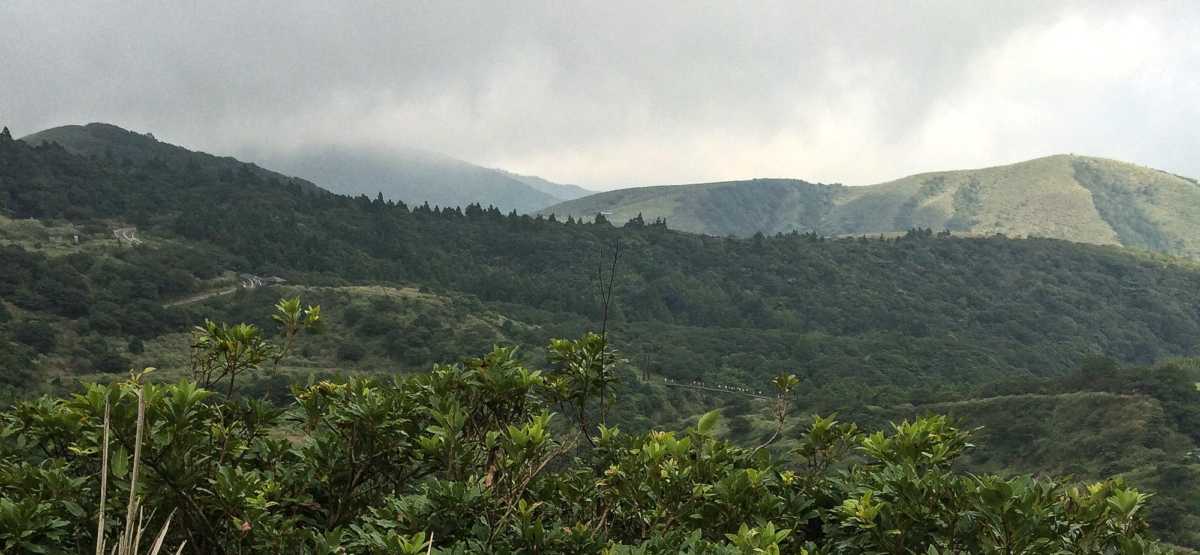 People in Taipei know the value of getting out of town and are eager to talk about the natural beauty of central Taiwan.  Just an hour's drive out of town, is Yangmingshan National Park. Drive up the mountain and you'll find dozens of hiking trails, steep curvy paths with views up and down the lush volcanic mountains and off into the distant sea.  A couple cones spew sulfur steam, and fog clouds may impede the vistas, but it is a specatular spot nonetheless.
From the mountains, and after a week's visit, Taipei doesn't seem so large after all. Remembering that  Taiwan is still called the Republic of China (as opposed to the Peoples Republic of China), Taipei offers valuable insight into this part of the world.
Travel Planning Resources
Looking to book your next trip? Use these resources that are tried and tested by us. Flights: Start finding the very best flight deals by subscribing to
Thrifty Traveler
. Book your Hotel: Find the best prices on hotels with
Booking.com
. Find Apartment Rentals: Find the cheapest prices on apartment rentals with
VRBO
. Travel Insurance: Don't leave home without it. We recommend
Allianz Travel Insurance
. Need more help planning your trip? Make sure to check out our
Resources Page
where we highlight all the great travel companies and products that we trust. See all of the gear and books we like in one place on our
Amazon shop
.