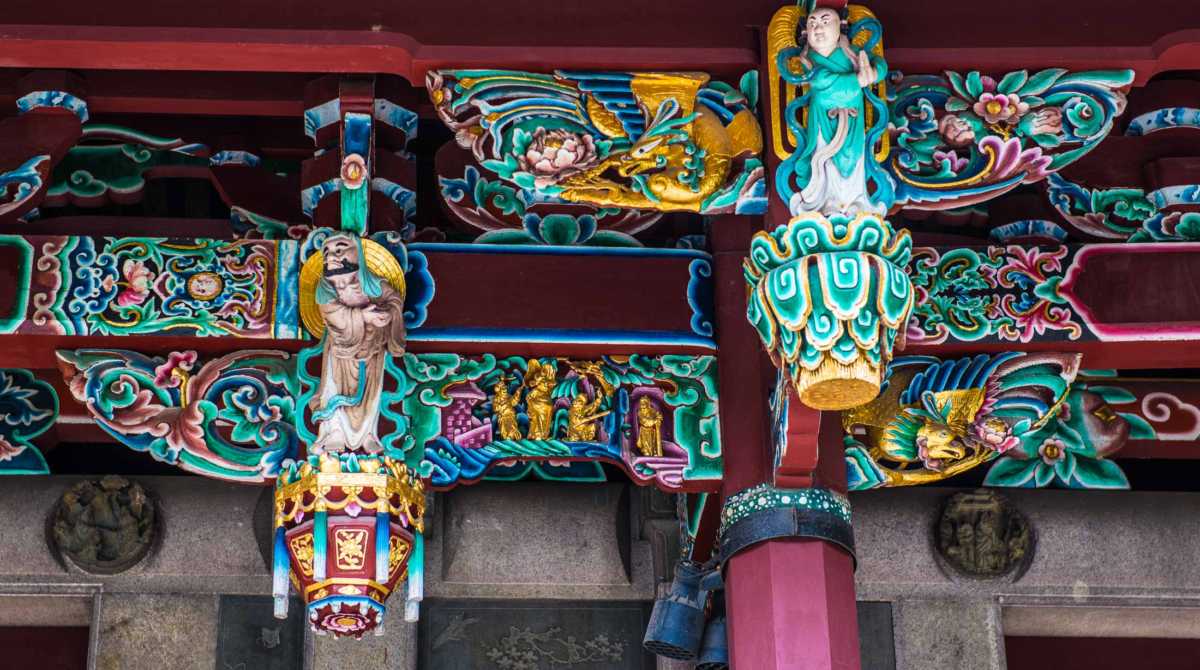 It's an odd quirk of the Unesco World Heritage system that there are no World Heritage sites in Taiwan. It's politics, you see. According to China, Taiwan is China. (Of course, according to Taiwan, Taiwan is the Republic of China.) So, in Unesco's eyes, they can't name any sites in Taiwan as World Heritage sites, because according to their rules, they would have to be the responsibility of China. But since China doesn't really have de facto control of Taiwan, they can't do that.
All this is just a round about way of saying that I think both the Taipei Confucius Temple and the Baoan Buddhist Temple in Taipei should be World Heritage sites. They meet the other criteria, which, as I understand it, means the sites have significant historical, cultural, and artistic merit. If you see these, you'll know what I mean.
Neither one is getting much tourist attention. On the day I went to the Confucius Temple, there was me and three Spaniards who are going to school in Taipei. On the days I went to the Baoan Temple, there were a lot of worshippers, but not many tourists.
So, maybe not being on the World Heritage list is a good thing. Secret pleasures are not necessarily bad.
You can read most everything I know about the two temples, (which are right across the street from each other, btw,) on the two linked Wikipedia articles. Or you can just look at the pictures, which is how I kind of approached both temples.
Except, if you visit, there are some great exhibits in English on the history and meaning of Confucianism in the Confucius Temple. Take some time if you visit to read up a bit.
You should also keep in mind that both these temples have undergone extensive restoration. The Japanese occupation of Taiwan before and during World War II was hard on anything Chinese.
I love visiting Asian temples. We must have seen a hundred of them in our previous travels to Japan and Thailand. There's nothing like the riot of color and imagery to engender pure joy and possibility. And while I do love Christian cathedrals, too, joy is not the main emotion that's at play there.
So have a look at these pics, and enjoy. I hope.
See this post for more tips on visiting Taiwan.
Images of The Confucius Temple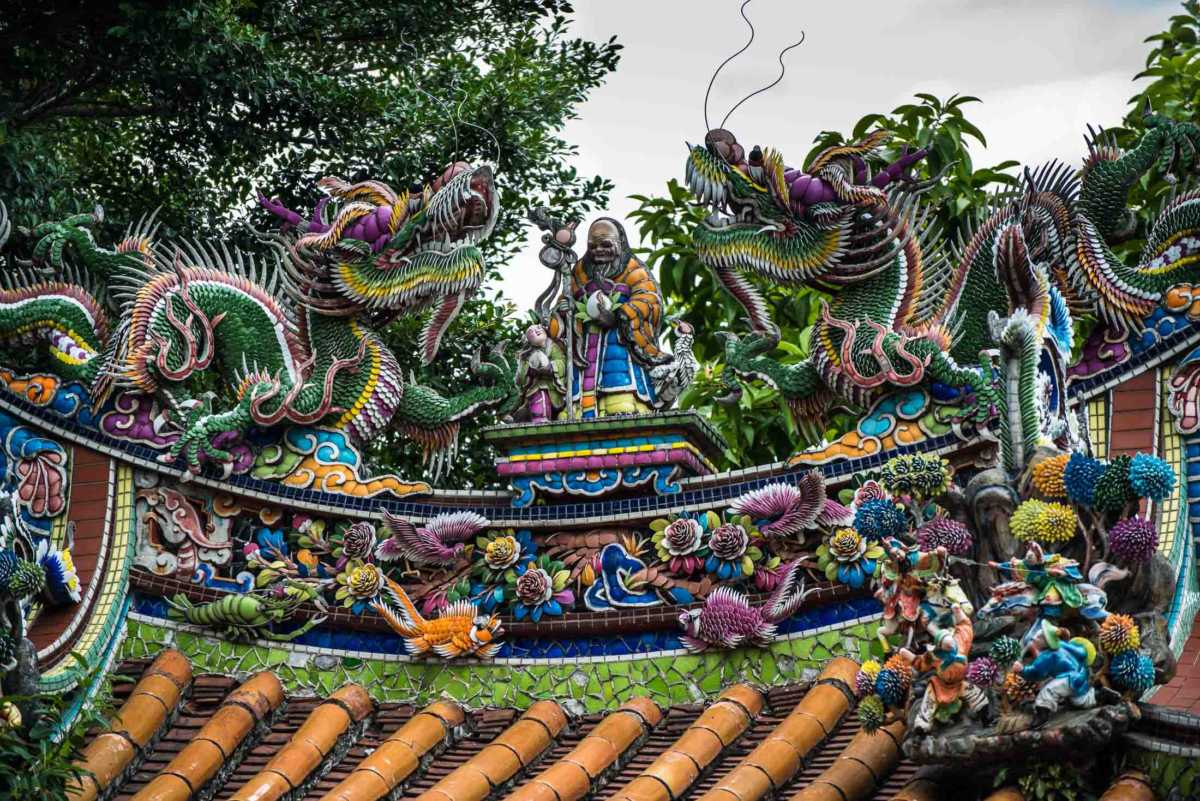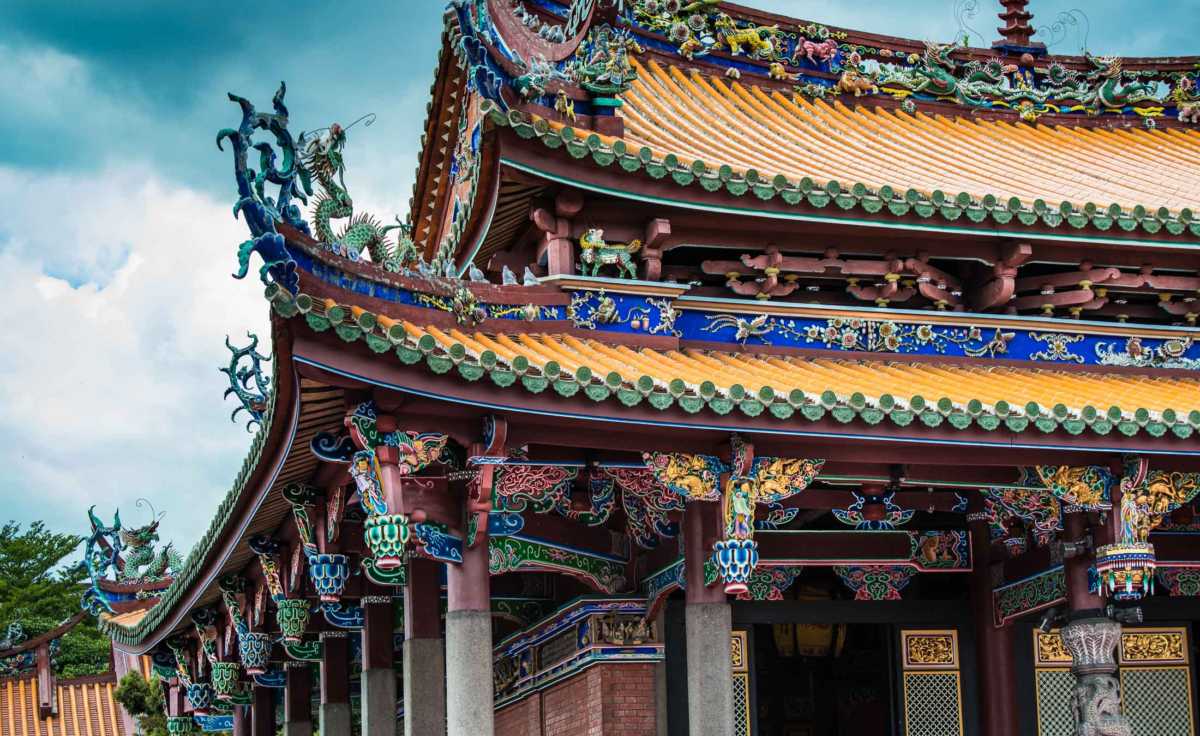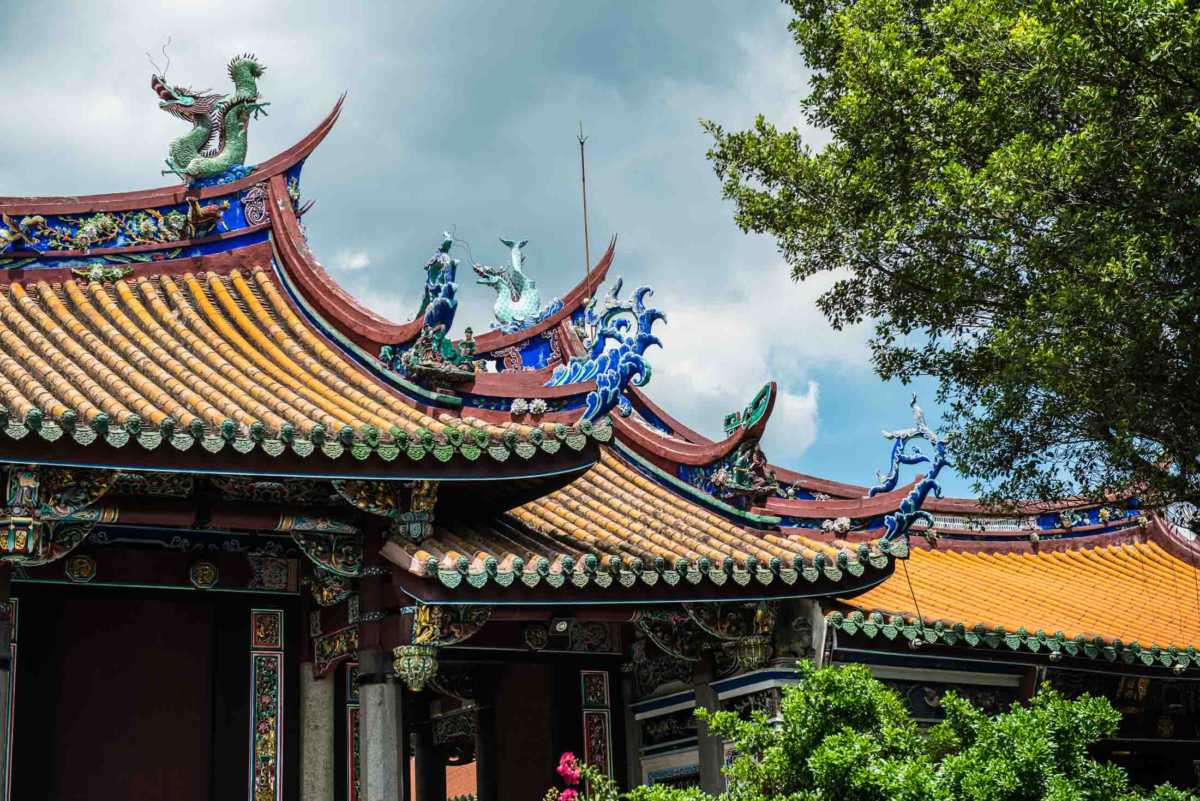 Images of The Baoan Buddhist Temple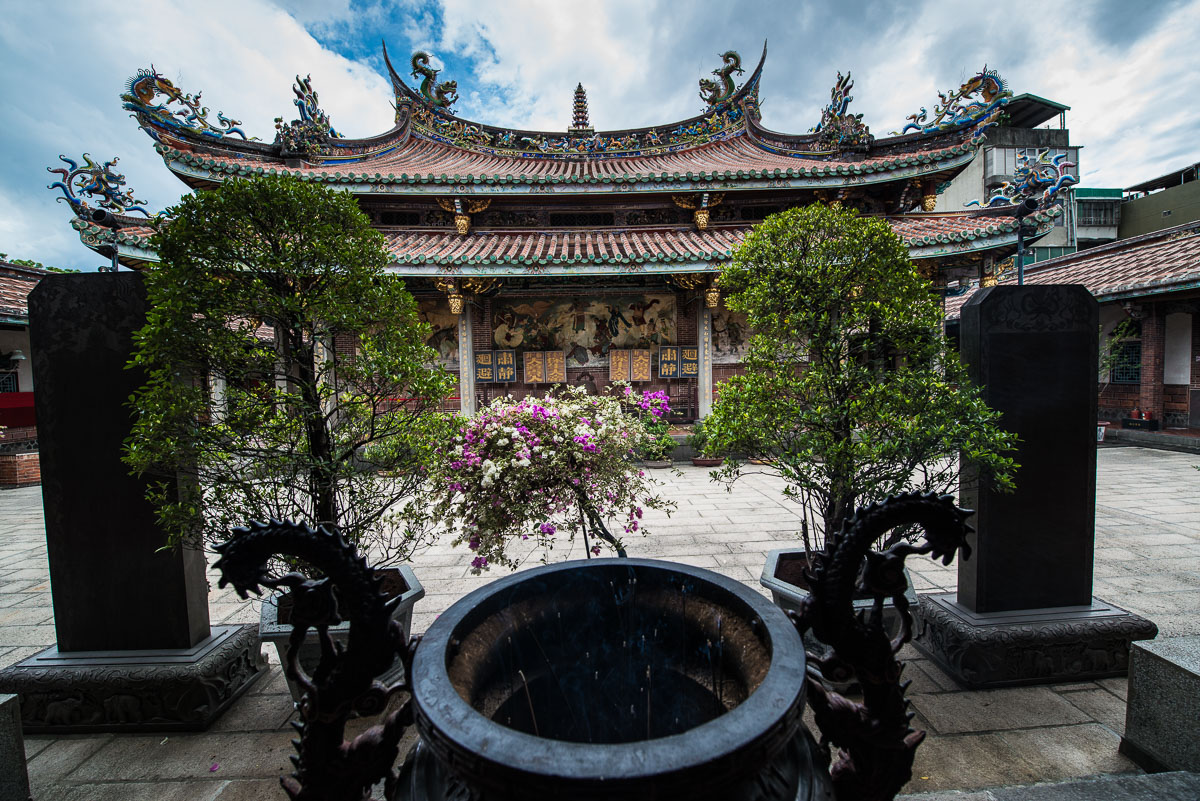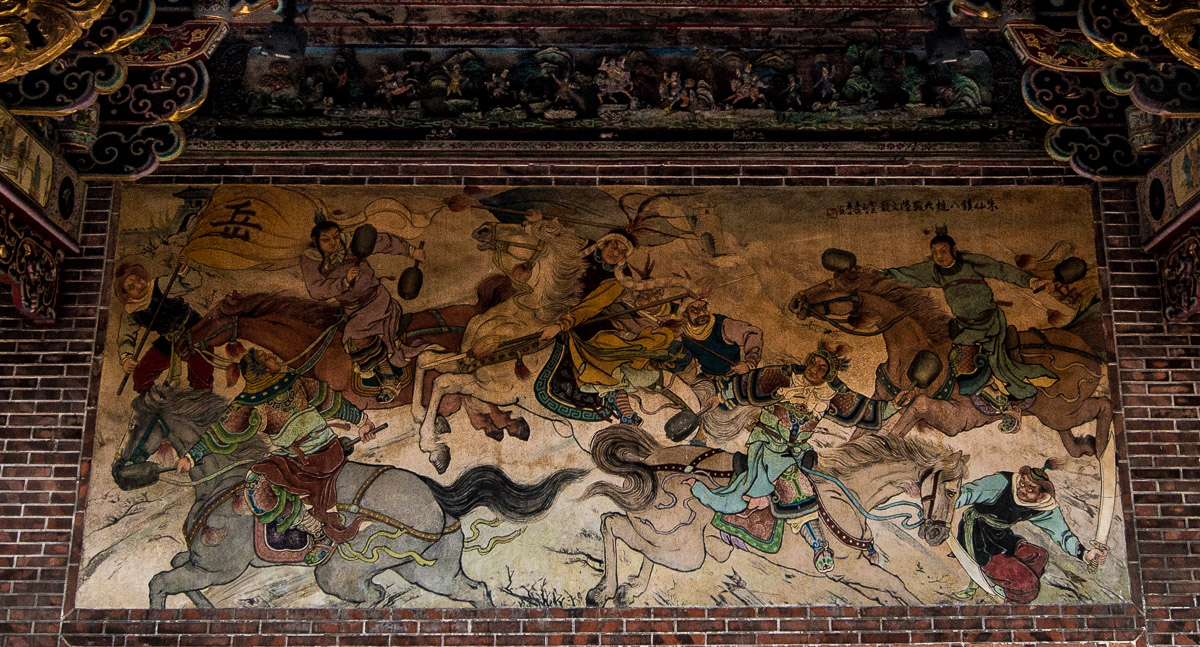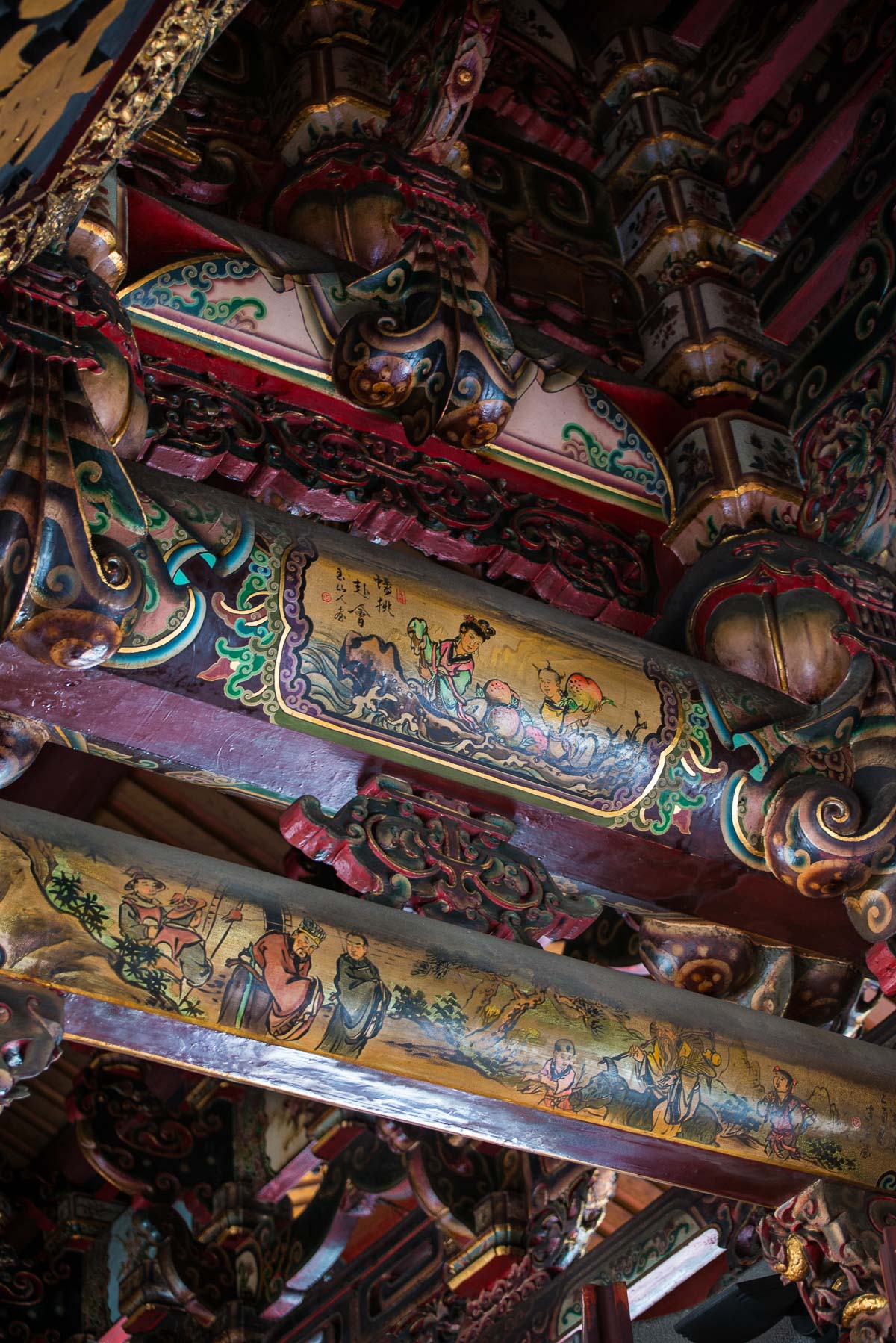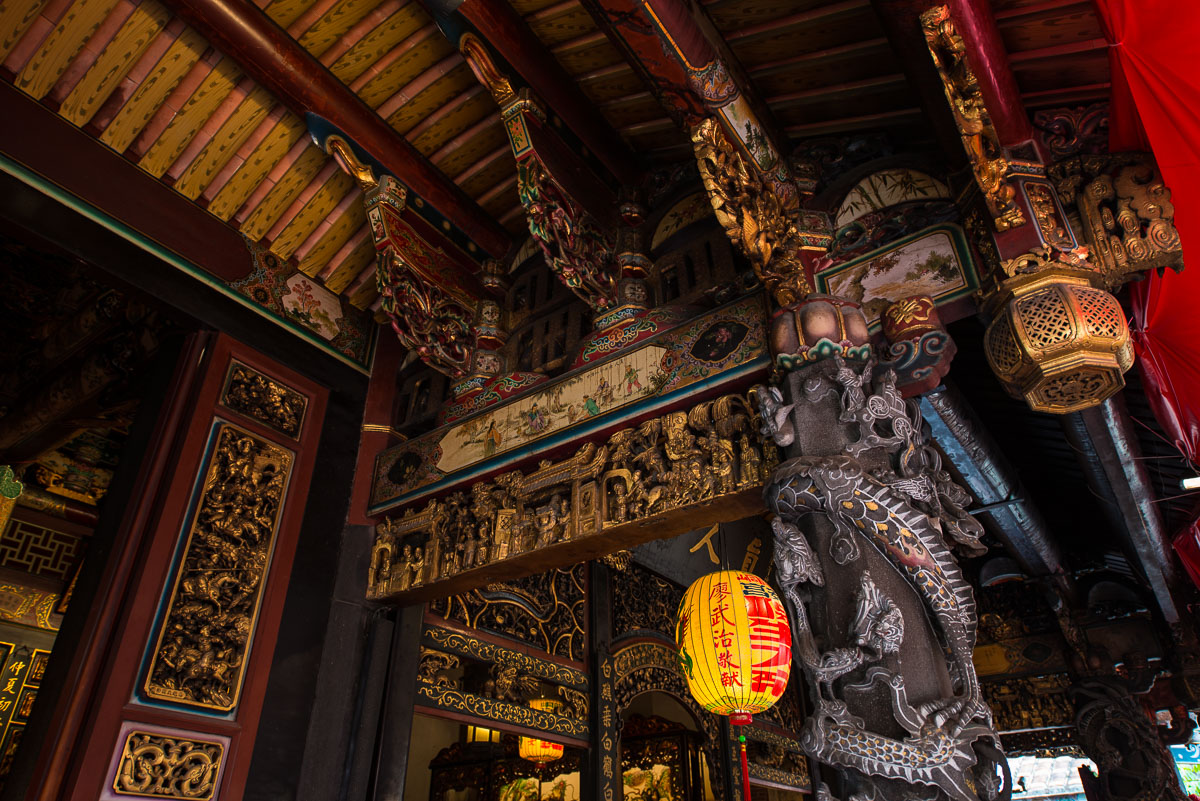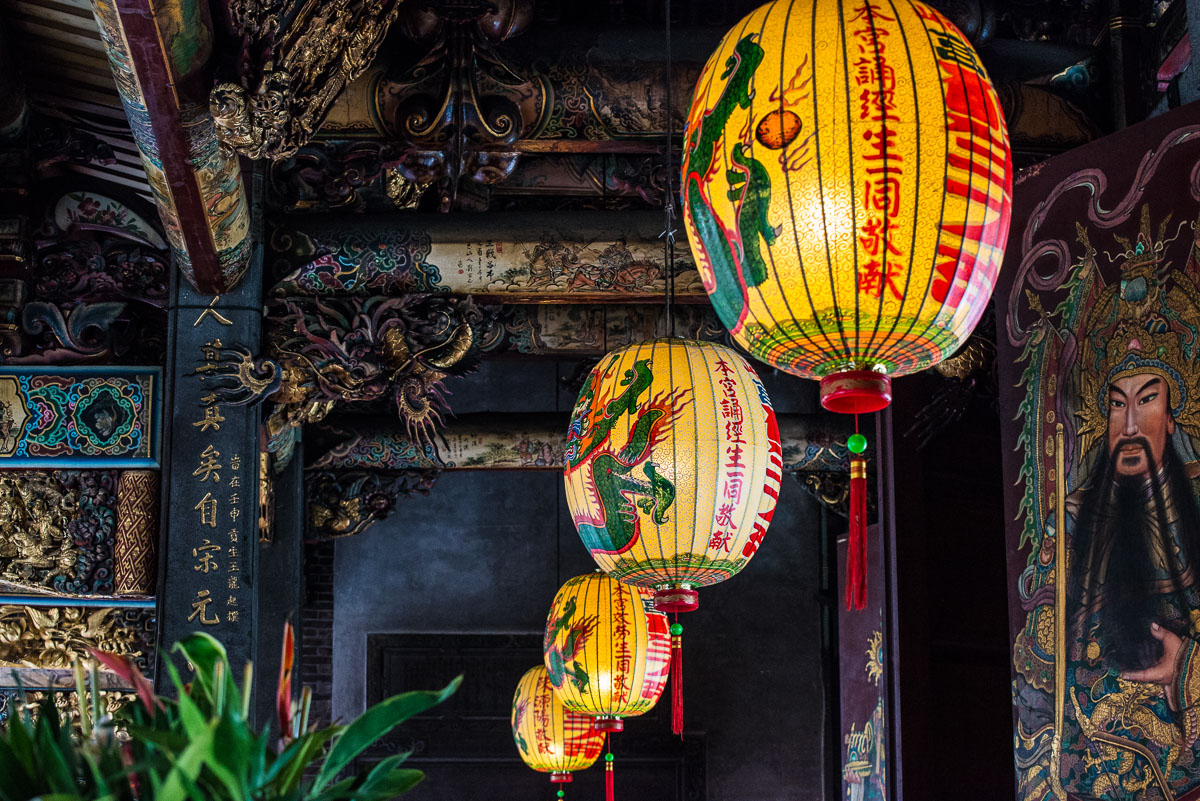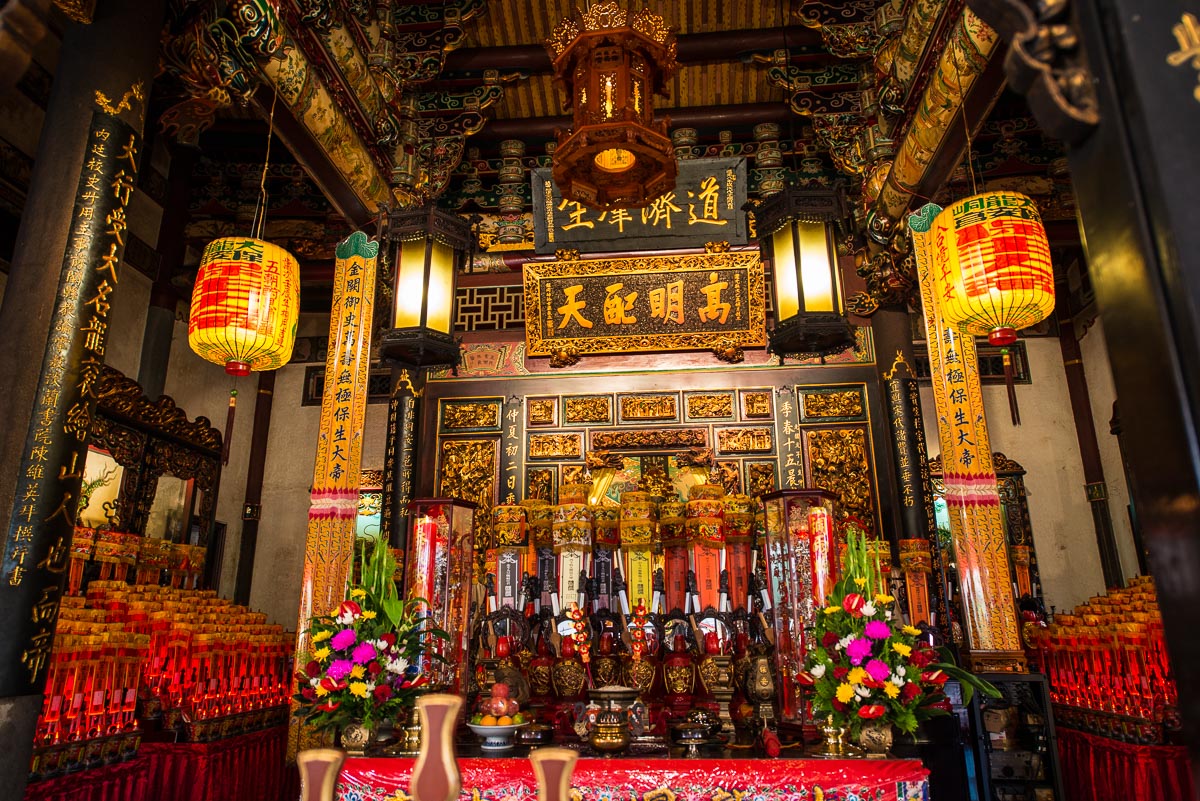 You can help yourself get ready for your own travels by reading our Get Started Planning Your Trip Now page.
We love traveling–with the right gear. We've gathered a lot of the stuff we use to make travel more pleasant and efficient all on one page. Shop our Travel Past 50 Amazon page to find our favorite gear. If you purchase something from the store, Travel Past 50, as an Amazon affiliate, may receive a small commission at no extra charge to you. Thanks.
We never leave home without our travel insurance. Nor should you. Search for the travel insurance from Allianz that best meets your needs, whether it be an annual plan or a single trip.
Note: This post and other posts on TravelPast50.com may contain paid or affiliate advertising links.
Get all our travel tips delivered to your inbox
Subscribe to our email newsletter