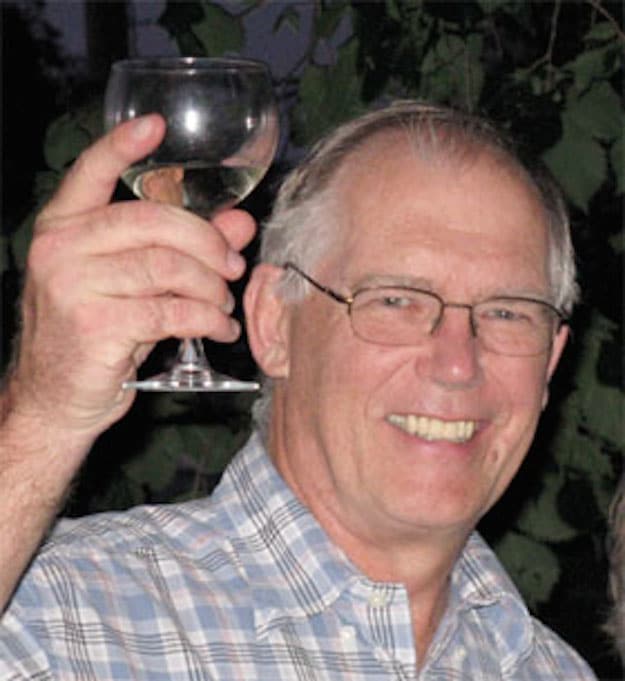 You might meet Stanley Trollip in the U.S. or in South Africa, in a classroom or in the wild, in the air or on the ground, in person or through the pages of one of his Detective Kubu novels. Stan didn't set out to be a globe trotter, it's just the way his life works.
Born and raised in South Africa of parents who were also born and raised there, he completed his undergraduate studies in Mathematical Statistics at the University of the Witwatersrand, Johannesburg, where he was active in the anti-apartheid movement and played a lot of sport. His PhD degree in Educational Psychology was completed at the University of Illinois, Urbana-Champaign.
These days, Stan divides his time between homes in Minneapolis and Cape Town. In Minnesota, he worked as a Professor of Educational Psychology, specializing in how to use computers to improve teaching and learning. In South Africa and Botswana, Trollip is 'on location,' absorbing the places that become a vivid backdrop to his stories. He's also a licensed pilot and has taught aviation–for the fun of it and to help improve pilot training and pilot safety.
The series of Detective Kubu novels–there are four to date–are actually co-written by Trollip and Michael Sears, under the pen name Michael Stanley. The fifth will come out next year from St. Martin's Press. The third, Death of the Mantis
won the Barry Award.
So, we friends and Detective Kubu readers aren't the only ones trying to keep up with Stan's whereabouts. How does he do it?
TO50: Let's just go straight to the storytelling. Tell us about some of your outstanding experiences along the way.
Stan: Two stories stick out in my memory. In 1971, I was traveling with a friend around Europe. We more or less started in Malta and worked our way north with Spring until we reached Narvik in Norway, inside the Arctic Circle.
We were on Capri and had taken the chairlift to the top. We wandered around enjoying the magnificent scenery. When it came time to return, there was nobody to take our tickets to go back down, so we jumped on a seat. Halfway down, the chairlift stopped. We were about twenty feet above a steep slope strewn with rocks. Jumping was out of the question.
After some time, we saw a hunter appear over the top of the hill. We shouted, "Hello! Please can you help us?" or something similar. The hunter's response was, "You're from South Africa."
It turns out that he had lived in South Africa for a while and recognized our accents. Anyway, he found a maintenance ladder that was long enough to reach our seat and we were able to get off. I guess we weren't the only people to have been stuck there. He invited us back to his villa for a drink, which we accepted with pleasure. The villa was spectacular, overlooking the Bay of Naples. He and his lovely partner served us fine red wine and grapes that had been pickled in brandy. Of course, there was also some cheese. Delicious!
The second memorable occasion was a trip I and some friends from academia took to the Soviet Union as guests of the Soviet Academy of Sciences. This was at the time Gorbachev had just taken office. It was also the time when the Soviet Union had put a ban on the sale of alcohol to citizens. When we arrived there, our hosts were as interested in us visiting the shops open only to foreigners as they were in our potential intellectual contributions, if not more so.
So off we went and bought vast quantities of vodka–very good vodka–which we had to share with our new friends. I don't remember much of the academic side of the visit, but remember distinctly the parties. The quality of what we imbibed was so good, I never had a hangover.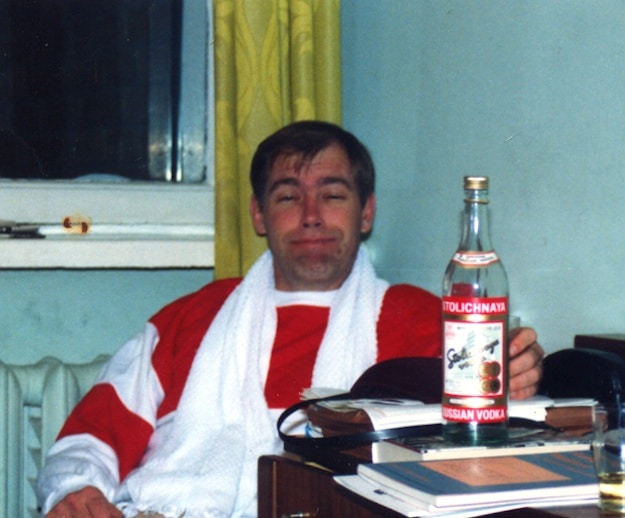 TP50: Given your work schedule, we imagine you have to plan your travel well in advance.
Stan: I usually plan ahead two to three months. I know the start and end…and sometimes the route in between (but not always). I don't plan what I do on a day to day basis while en route.
TP50: What search engines do you reference for air travel and hotel bookings?
Stan: Expedia.com, Expedia.dk, Travelocity, and Kayak. [Ed. Note: We, like Stan, have noticed that using the destination country's website might lead to lower rates than the U.S. version. Then again, the transaction might bomb when you enter your U.S. credit card.]
TP50: Any packing tips?
Stan: Unless I am moving STUFF between my homes in Minneapolis and Cape Town, I try to travel with just carry-on luggage. Even then I carry items I often don't used. I rely on my Eddie Bauer backpack all the time. It has useful pockets and a side zipper to get access to my computer.
As much as I love real books, since I am a fast reader I use my computer or iPad for reading now [to lighten the load]. I always use earplugs when I'm flying (and sometimes when trying to sleep in a noisy hotel). When flying, it reduces fatigue.
I usually wear a Travelsmith blue jacket. It has zippers on several pockets, which improves security for wallets and passports. I believe it helps get better service when I need it, too. For everyday use, I have a pouch that attaches to my belt and hangs inside my trousers. It protects against pickpockets; I've been a victim a couple of times.
TP50: Beyond the essential electronics and passport, what do you always take along with you?
Stan: Earplugs, mask, and ATM card.
TP50: Which camera is for you: iPhone, a little point-and-shoot, or a fullblown SLR?
I used to travel with a large SLR camera and lenses. Now I use my iPhone and a point-and-shoot with at least 12X optical.
TP50: What phone apps do you rely on when traveling?
Stan: Maps, airline apps, text apps, email, browser, and music.
TP50: Do you earn an ungodly number of frequent flyer points?
Stan: I belong to several airline programs and have found them reasonably useful, particularly U.S. ones. Overseas ones sometimes have incredibly high taxes and airline fees, so it's barely worth the effort. Once I wanted to make a side trip from England to Frankfurt. The cost of using miles + fees and taxes was actually higher than buying a real ticket. That was on British Airlines. I think that is close to fraud. I belong to several hotel plans, but don't use them much as I usually can cadge off friends.
TP50: What's your preferred mode of travel on land?
Stan: I enjoy walking or using a bicycle or public transportation.
TP50: Where have your travels taken you? How many countries have you visited? Which country stands out?
Stan: I haven't counted, but I expect it is around 60 countries. The country that I found most fascinating was Egypt. Botswana and Namibia are also spectacular countries if you like nature, animals, and birds, as is South Africa. In general, all over the world, people are friendlier when they don't live in cities.
TP50:What have you sacrificed to live the traveling life?
Stan: Roots. I wish some of my friends were as open to travel as I am.
TP50: What country surprised you the most, and why?
Probably Vietnam. I was surprised at how friendly and upbeat the people were despite what they had been through.
TP50: Do you have any other travel disasters to share, beside being stuck in a chair lift?
I don't think I've ever had a disaster. I'm not phased too much when plans go awry. Usually the unexpected turns into something positive. I'm pretty good at making quick alternate plans if flights are cancelled or are late.
TP50: Detective Kubu enjoys a Steelworks
(made with ginger beer and cola) when he wants a refreshing drink. What's your favorite beverage? And what's your go-to comfort food?
Stan: Wine, from almost anywhere except Minnesota! I also enjoy good beer. Cheese and bread with wine is always satisfying.
TP50: Do you collect anything along the way? Dead animals, cuff links?
Stan: When young I used to collect STUFF, but I don't anymore. Most things I brought home I never looked at again.
TP50: What, if anything, do you miss when you're away from home?
Stan: My big bed and my art collection: African masks and sculptures, old maps, and paintings.
TP50: What are your indulgences on the road?
Stan: Taking a taxi when I could have taken public transportation.
TP50: What's unique or unusual about your traveling style or habits?
Stan: Traveling across the globe is no big deal for me. I actually often look forward to 20-hour trips, because it is a time for me to regroup and reflect. I rarely talk to people seated next to me. I create a bubble around me. And there is no internet and there are no phone calls. Heaven.
I learn something from everyplace I visit or revisit. More even than reading, I think travel broadens the mind and softens prejudice. If I had a lot of money, I would provide scholarships for young people to travel.
I also encourage everyone to go abroad and hang out for six months or a year, either after high school or after college. However, I find so many parents these days are fearful of what will happen to their kids and pressure them not to go. They also think getting a job right away is more beneficial that an extended time traveling. I disagree. People who have traveled end up with a more productive perspective than those who don't.
TP50: Where will your travels take you in the future?
Other than the USA and South Africa, where I have homes, I will go back to Botswana (particularly the Okavango Delta, which has just been proclaimed the 1000th World Heritage Site) and Namibia. My partner has a home in Denmark, so I spend time there when she's visiting family. These days, I am much more interested in visiting friends than seeing another cathedral or church or mountain or river.
TP50: Thanks, Stan! Dear Readers, find Mr. Trollip via the following sites or social highways. When we meet again, we'll toast transcontinental life, with a glass of wine, beer, or Steelworks. Maybe not vodka.
Facebook Michael Stanley
Twitter: @detectivekubu
Detective Kubu website