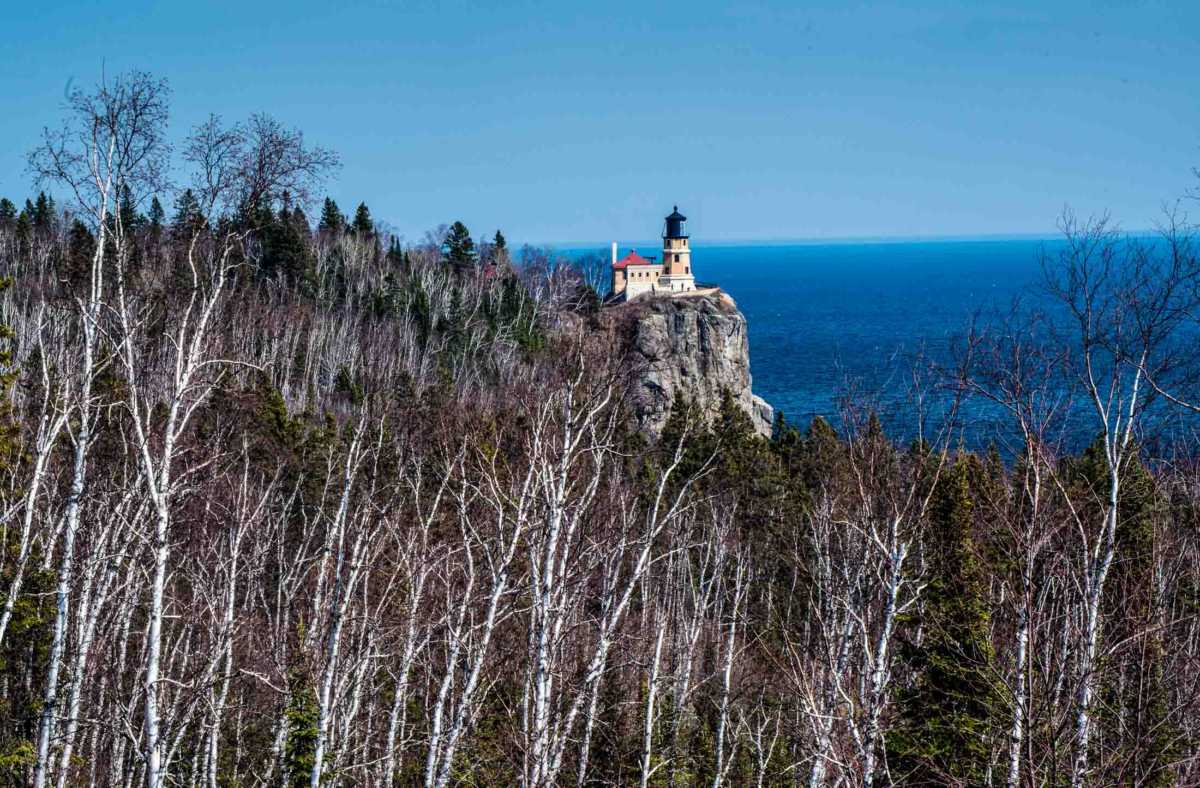 We drove into the Split Rock state park, but for some reason didn't visit the lighthouse itself. We did read the plaque, though, and learned it had been built in 1910, after a storm in November 1905 in the area had wrecked five ships on the nearby rocks. Not the same winds of November that wrecked the Edmund Fitzgerald, but it's always nasty up here in winter.
In any souvenir shop along Lake Superior you can buy a map of the shipwrecks in the lake. There are hundreds of them. Sailing on Superior is not for the timid.
The weather was very pleasant when we were there-unseasonably warm on the hill above the lake, and about 20 degrees cooler near the water. In my experience, Superior never really warms up to a temperature that is comfortable for taking a dip. In the hot summer, the cool breeze off the lake is both refreshing and admonishing. It seems to say, like a siren, "I'm beautiful, but try me at your own risk."
If you feel like boating on Superior, I recommend stopping your ears with wax. Swimming? No way.
Get all our travel tips delivered to your inbox
Subscribe to our email newsletter