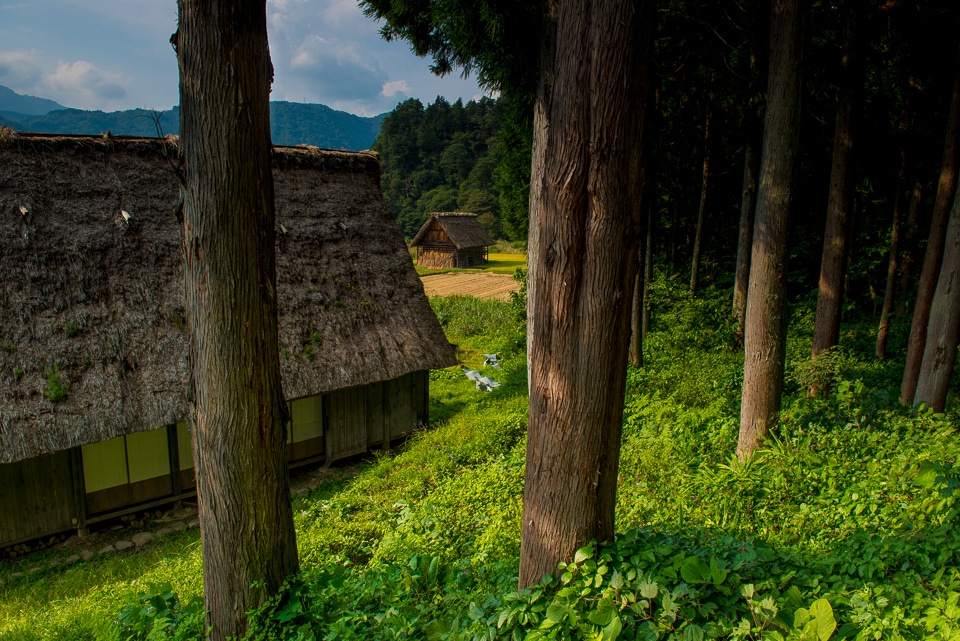 The village of Shirakawa-go, Japan, is noted for its unique style of architecture–very thick thatched roofs that are used nowhere else in Japan. The village had fallen into disrepair over the centuries, and many residents had left. But the successful application for Unesco World Heritage status has spurred a revival of the village, and a surge of tourism. Despite the fact that village has attracted so many tourists, the residents for the most part still seem to embrace their traditional life style. While the shops by the road were hawking souvenirs, farmers were gathering the rice harvest and putting it in drying huts like this one visible through the thick mountain forest that surrounds the valley.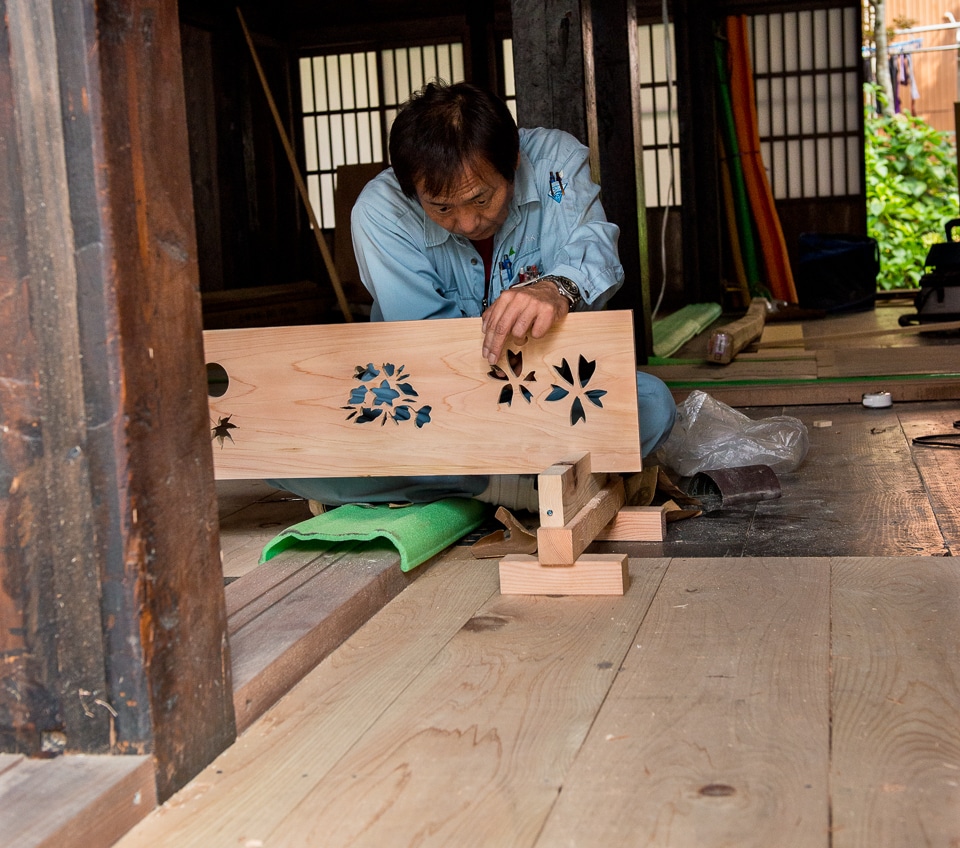 Shirakawa-go, used to be an isolated village that employed a unique style of thatched roof architecture to ward off the persistent heavy winter snows, and the town had largely fallen into disrepair. But, over the last decades, since being named a UNESCO site, it has prospered from the resultant tourism and the residents have been working hard to restore the original beauty of their unique architectural style.
As you walk through the town, you can see evidence of the restoration by skilled craftsmen working on several buildings. In this one, the woodworker was doing finish sanding on a piece of a screen that tops an interior wall. In addition to the lovely simplicity of the cut out design, the screen allows airflow between interior spaces.
One always asks before shooting a picture of a person in Japan. This craftsman was cordial enough to allow me to fire away while he worked. It helped that I told him I was a woodworker as well, although my own skill level is far below this guy's.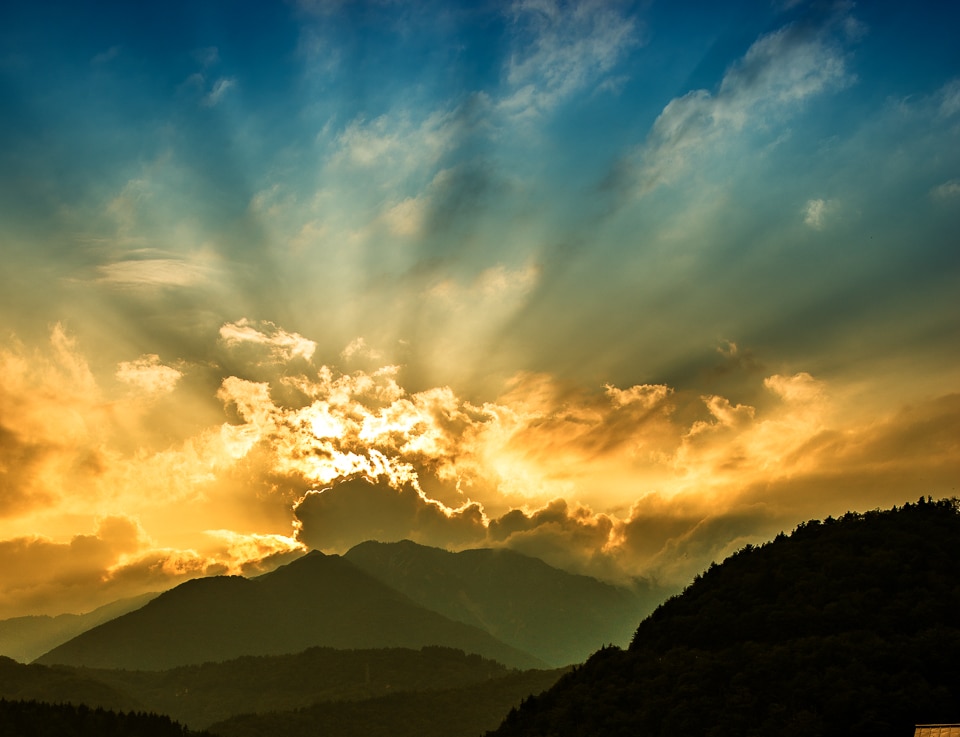 As we were leaving the town to get back on the bus, this just sort of happened behind the surrounding mountains. I don't normally post sunset pictures, but this one was a goodie.
Shirakawa-go is a UNESCO World Heritage site in Japan. Click the link to see a list of all the World Heritage sites in Japan with links to our posts about ones we've visited.
You can help yourself get ready for your own travels by reading our Get Started Planning Your Trip Now page.
We love traveling–with the right gear. We've gathered a lot of the stuff we use to make travel more pleasant and efficient all on one page. Shop our Travel Past 50 Amazon page to find our favorite gear. If you purchase something from the store, Travel Past 50, as an Amazon affiliate, may receive a small commission at no extra charge to you. Thanks.
Note: This post and other posts on TravelPast50.com may contain paid or affiliate advertising links.