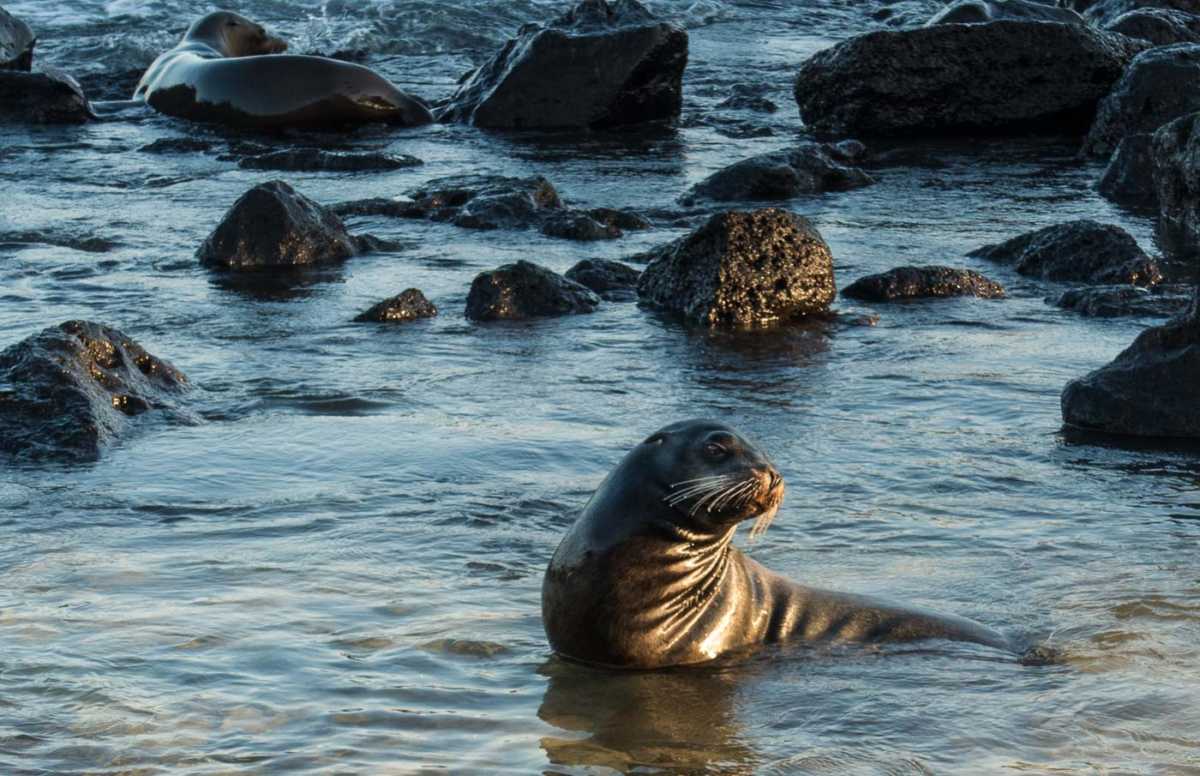 One thing you learn right away is that sea lions are everywhere in the Galápagos. Sitting on the park benches, climbed onto boats moored in the harbor, on the steps down to boat pier, on the rocks lining the shore. And sometimes, actually frolicking in the water. It seems they seem to stay in the shallows were the fishing is good, and where they can climb out whenever they want, roll around in the sand a bit, and lie down and take a nap. They take a lot of naps.
The word for sea lion in Spanish is lobo del mar, which literally means wolf of the sea, which seems more accurate than sea lion. If you hear them bark, and look at their faces, they certainly do seem a lot more like canines than felines.
And, like I said, they are everywhere, and I made about 200 exposures of them, including a favorite on my phone of them piled on every step of the stairway down to the water that I took with my phone. Unfortunately, my phone was stolen in Quito (more on that later.) But luckily, I had posted that pic on Instagram so you can see it here, if you like. It's a nice one and I'm really sorry I didn't copy it from my phone to the computer before the phone was lifted. Oh well.
We were on a tour with Galakiwi Tours for our 10 days in the Galápagos. We highly recommend them to arrange your visit. As you know, we're pretty much independent travelers, but the value added by expert organizers like Galakiwi is well worth it. Believe me.