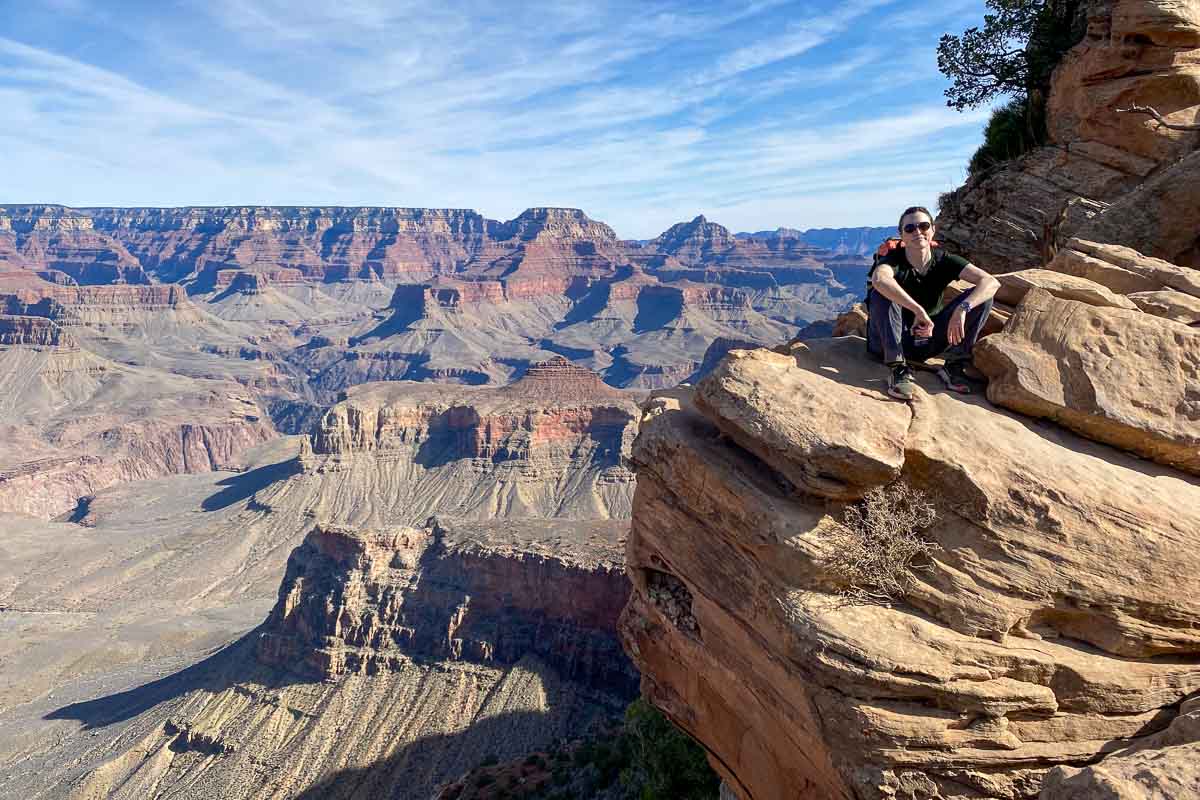 Around the world, travel destinations and tour providers have been busy over the past two years reinventing themselves. Through a mix of individual and corporate efforts, well-deserved attention is falling on the most important aspects of travel – those areas that are ultimately responsible for tourism's healthy future.
We heard dozens of travel revival stories at a November 2021 Adventure Elevate conference of the Adventure Travel Trade Association (ATTA) in Sedona, Arizona. In an industry hammered by the pandemic, the emerging messages were optimistic and passionate. The 250 attendees – representing 27 countries, small and large companies, destinations and tour providers, start-ups and well-established groups – have used these recent months to look inward while recognizing their global impact.
As we move back to travel, we want to pass along some exemplary stories, encouraged by the initiatives we're hearing about. We know serious travelers want to understand the priorities of the countries they visit and the tour operators they work with. (If you are interested in traveling with ATTA members or looking for more news about adventure travel destinations, check out the Adventure Travel website.)
Some posts on Travel Past 50 may contain affiliate links. If you buy something through one of those links, we may earn a small commission. As an Amazon associate, we earn from qualifying purchases.
The travel stories and conversations about reviving tourism mostly focused on:
Local communities: Supporting the economy, health, and education of local people, many of whom are dependent on tourism.
The natural world: Wildlife protection, nature conservation, reducing carbon emissions, rewilding, and continuing research and education to support the environments in which we travel.
Employees and guests: Seeking diversity and inclusion.
Visitor facilities and experiences: Remodeling facilities, reinventing tours, inviting diverse community input and building improved guest experiences.
Far from standing still or licking their wounds, these leaders in the travel industry have taken the time and lessons of the last couple years to develop new programs. The idea for this post came from remarks by Banff Lake Louise about how a handful of restaurant start-ups by bold entrepreneurs as lifted spirits in Banff. So we'll start there.
Destinations
Banff Lake Louise
The Banff Lake Louise area in Alberta, Canada, is renowned for its mountain scenery in and around Banff National Park (situated within a UNESCO World Heritage Site). It's home to three ski resorts, lots of glacier fed lakes, and the town of Banff and village of Lake Louise.
Thanks to entrepreneurs, corporations, and national Parks Canada initiatives, Banff Lake Louise has seen growth and innovation over the past two years.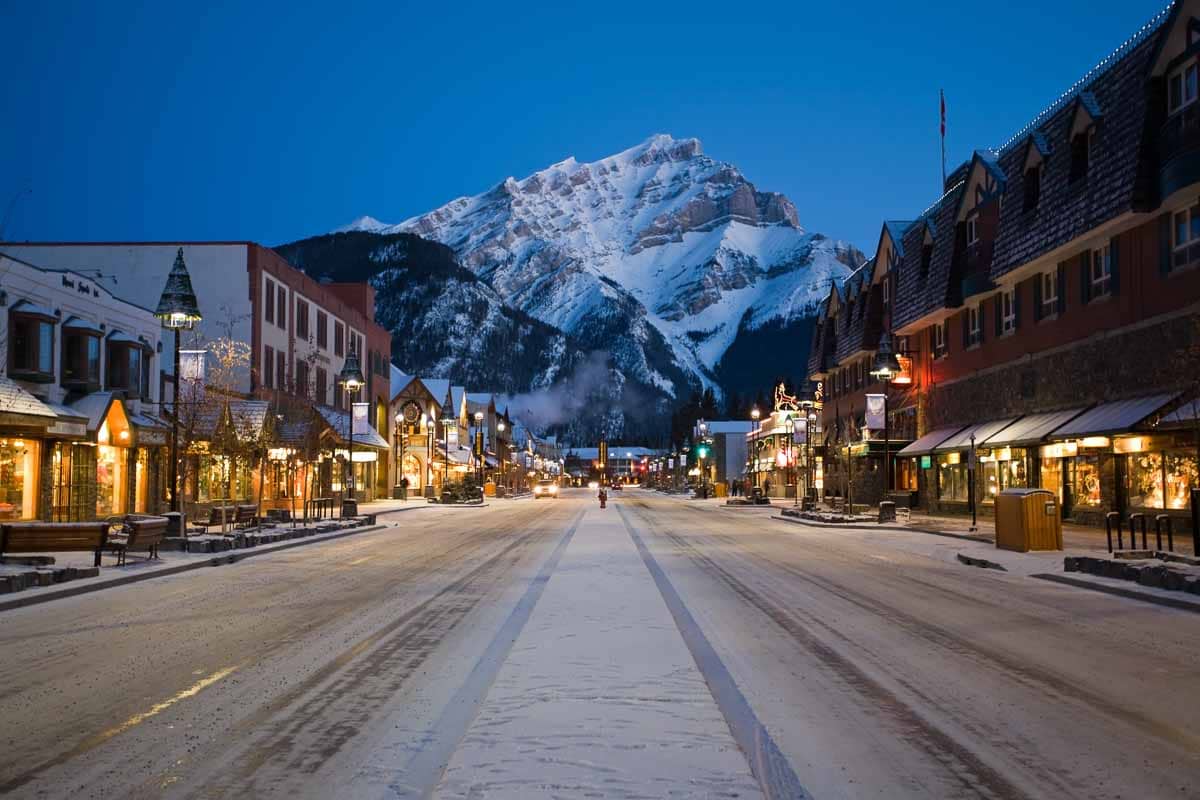 New bars and restaurants. Just in Banff, nine new restaurants have opened since 2019, including a second brewery, Three Bears Brewery and Restaurant, Banff's first performance venue/lounge/restaurant, The Radiant, and Banff's first izakya (sort of the Japanese equivalent of a tapas bar), Shoku Izakaya.
More adventure. For skiers, cyclists and climbers of all levels, the region has been expanding facilities. Lake Louise Ski Resort has added almost 500 acres of new terrain. New cycling experiences have opened up as traffic is seasonally limited on the Bow Valley Parkway. Mount Norquay, billed as the first ski hill of the Canadian Rockies, introduced two new via ferrata routes.
Sustainability. Mount Norquay became the first ski resort in Canada to be fully powered by clean, green energy. It's now running 100 percent on renewable power, generated from a blend of wind and low-impact hydro power from new, Canadian renewable energy facilities.  Meanwhile, Parks Canada introduced summertime shuttles to Moraine Lake and Lake Louise to help reduce vehicle traffic. Book in advance.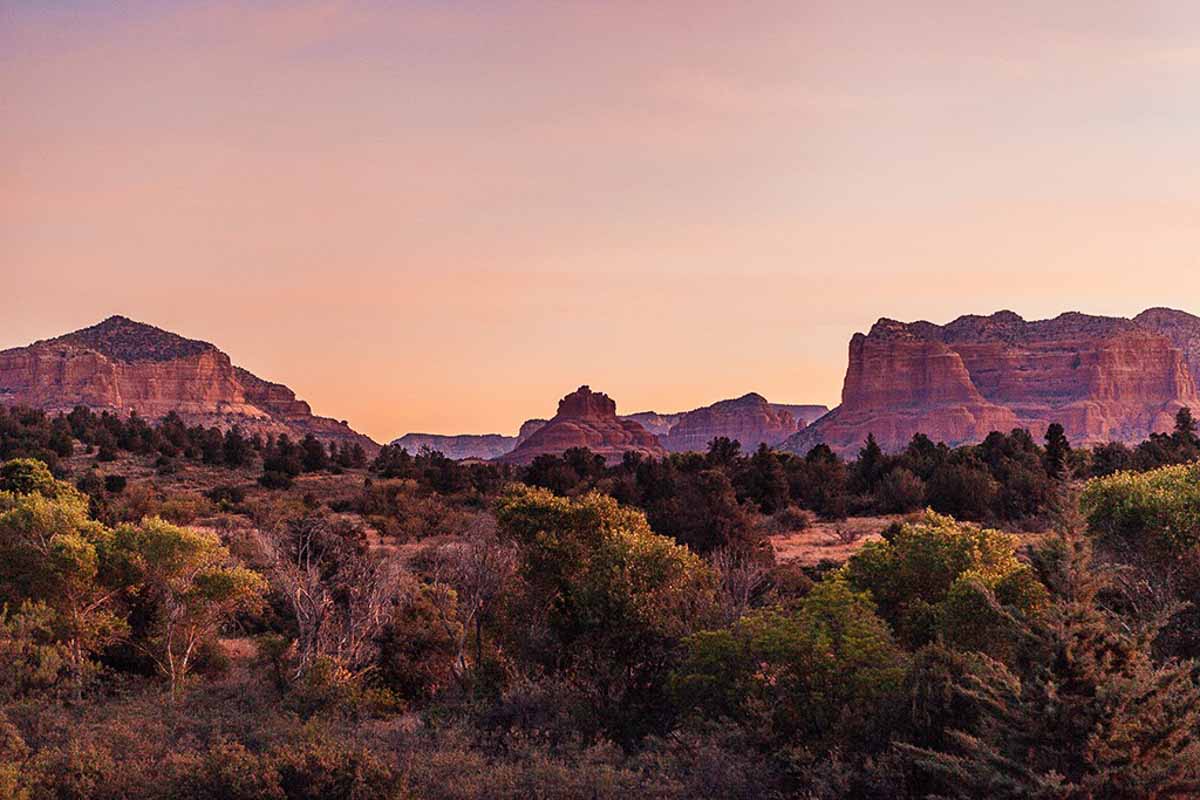 Sedona, the Vortices, and a Tourism Pledge
One aspect of the pandemic has been the great interest in heading outdoors, to fresh air and wide-open spaces. Sedona, in northern Arizona, certainly felt this influx of people more than most destinations, given its gorgeous hiking trails and its reputation as a spiritual and healing center. The strain of tourism on a small town like Sedona is palpable; the population has actually dropped as more homes were flipped into AirBnB properties.
Like many towns across the United States, especially those near national parks and vast natural areas, Sedona is coping with "novice" travelers through education. The Sedona Cares pledge attempts to protect the environment and the visitor experience with visitors' agreement to its principles. It stresses mindfulness of others, of the environment, and of personal safety.
For his part, Pete Sanders, an MIT graduate and 40-year resident of Sedona who speaks regularly to the "Vortex Effect" and related physics and brain science, has adapted his practice for these times. Specifically, he's helping wellness seekers find renewal and insights even if they can't travel to Sedona. And if they can, he's ready to show the way to less trafficked vortex sites that can still deliver impact, spreading out the visitors. His book, Scientific Vortex Information, helps readers find positive energy no matter where they live or travel.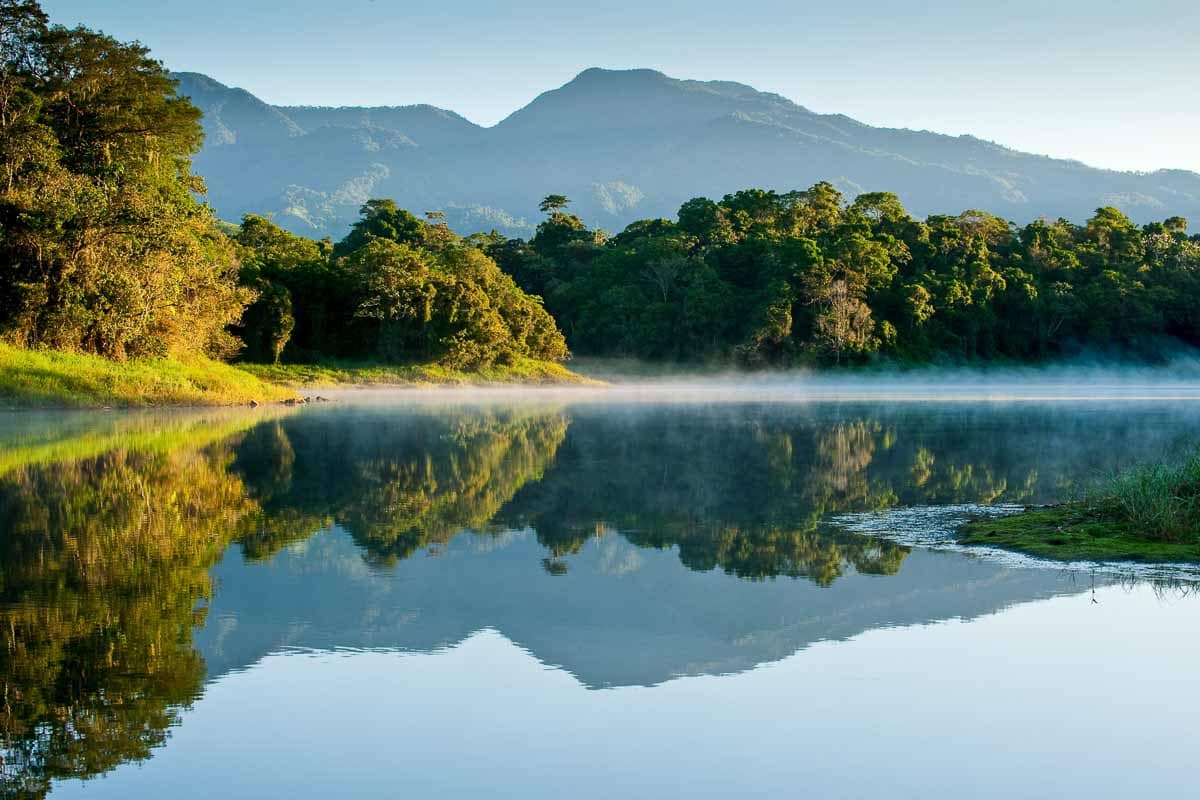 Panama
Panama has injected its tourism plan with a number of ambitious new programs. The first thing to know is that Panama, as part of the COP26 in Glasgow, was designated the first pilot country to support the UN's fund for Climate Neutral Tourism. That may not be one of your holiday search engine terms, but it makes us sit up and pay attention.
Panama is one of three "carbon negative" countries in the world, meaning the amount of CO₂ emissions removed from the atmosphere is greater than the amount put into the atmosphere. This initiative, other than setting a standard for other countries and destinations, is designed to establish a smart carbon trading marketplace and, furthermore, to trigger economic growth that benefits local communities.
What does that mean to you and me? Visitors will discover new adventure opportunities in Panama's interior with emphasis on nature and wildlife and new hiking trails. Panama now showcases the variety of indigenous and local cultures across the country, especially outside Panama City. We're intrigued by the development of a new coast to coast trek, from the Pacific to the Atlantic, via hiking, rafting and biking, engaging with local communities along the way.
The new efforts are guided by Panama's three heritage pillars: Cultural Heritage (multifaceted culture), Green Heritage (extraordinary biodiversity) and Blue Heritage (ocean wonders).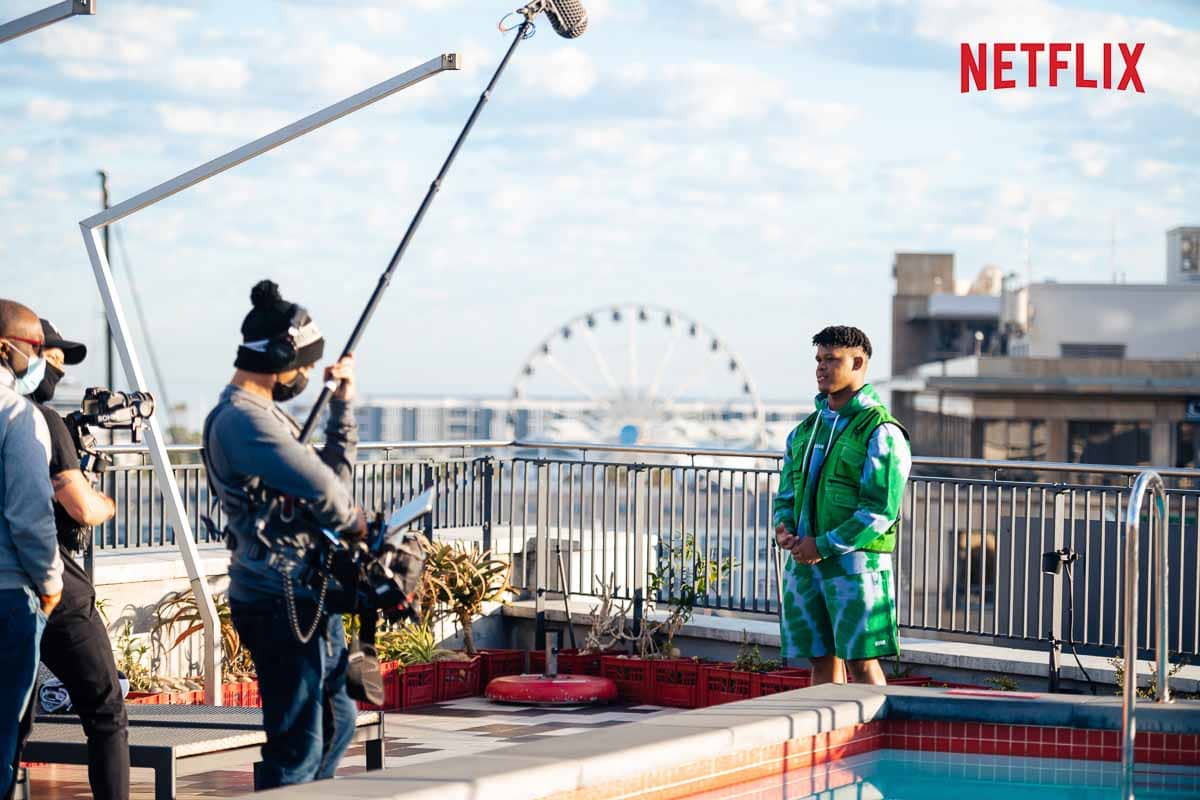 South Africa
At the November 2021 conference, South Africa Tourism was thrilled to announce the renewed direct flights to Cape Town from the U.S. Shortly after the conference, the discovery of the omicron variant threatened to take the wind out of their sail.
But the work of South Africa' tourist board over the past couple years is not for naught.
After researching the positive effects of South African content on future tourism, the tourist board, along with Netflix, put together Made in South Africa, a curated collection featuring over 80 South African films, series, documentaries and reality TV shows created by some of the country's top talent.
The impact of South African creative storytelling are already evident: Viewers of My Octopus Teacher want to visit South Africa for its nature and wildlife, viewers of Blood and Water are attracted to its landmarks and monuments, while viewers of Seriously Single want to explore the country's creative scene. Generating cultural affinity through creative content, they are confident, will drive tourism when the time comes.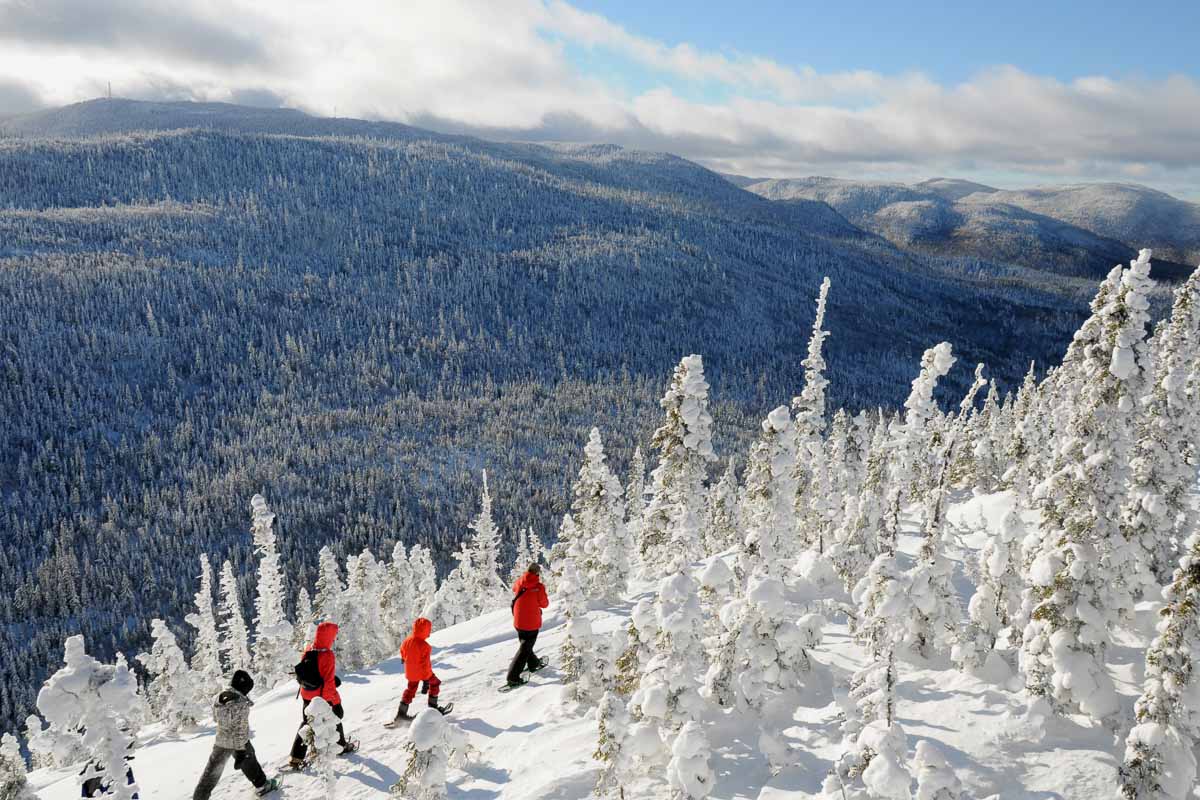 Quebec
The province of Quebec has been high on our list of recommendations since our visit to Saguenay in 2016. We combined adventure in the wild with exploration of the St. Lawrence Seaway, with a lovely bike ride along the Blueberry Route, with wonderful city visits. And that's what we suggest: do it all.
What's new? Check out the REM, the Réseau Express Métropolitain, in Montreal. This environmentally-friendly project is designed to increase mobility in Montréal and generate growth for the area. The fully electric light rail system will have a direct line between the Montréal-Trudeau International Airport and downtown. Portions are scheduled to open this summer, with completion of the line in 2024.
For nature lovers, the National Parks of Quebec (SEPAQ) has expanded its accommodations in several of its 24 national parks in the province. This makes it easier to explore some of Québec's most breathtaking protected areas, which span over 60,820 square kilometers.
Finland
When the pandemic hit, Finnish travel companies and entrepreneurs found creative ways to combine health and safety with innovative travel experiences. The tourist bureau of Finland told us about many "hospitality heroes" working in all aspects of tourism. Here's just a sampling:
Hotel Iso-Syöte is a great example of Finnish determination. When ravaged by fire, the owners doubled down and built anew during the pandemic. Now, travelers get to enjoy a new design-driven hotel with top-level experiences in grand scenery, located atop a fell next to a serene national park.
During the COVID-19 lockdown, chef and culinary influencer Henri Alén organized a week-long charity event where thousands of top-notch dishes were provided to people who usually do not get to enjoy fine dining.
The charming Hakamaa Sheep Farm in Petäjävesi, Central Finland, managed to play the pandemic to their advantage by developing new, virus-safe services, such as relaxing forest escapes and virtual sheep encounters for remote meetings. They also have a small farm shop selling their own and local products and are soon opening a restaurant with the help of crowdfunding.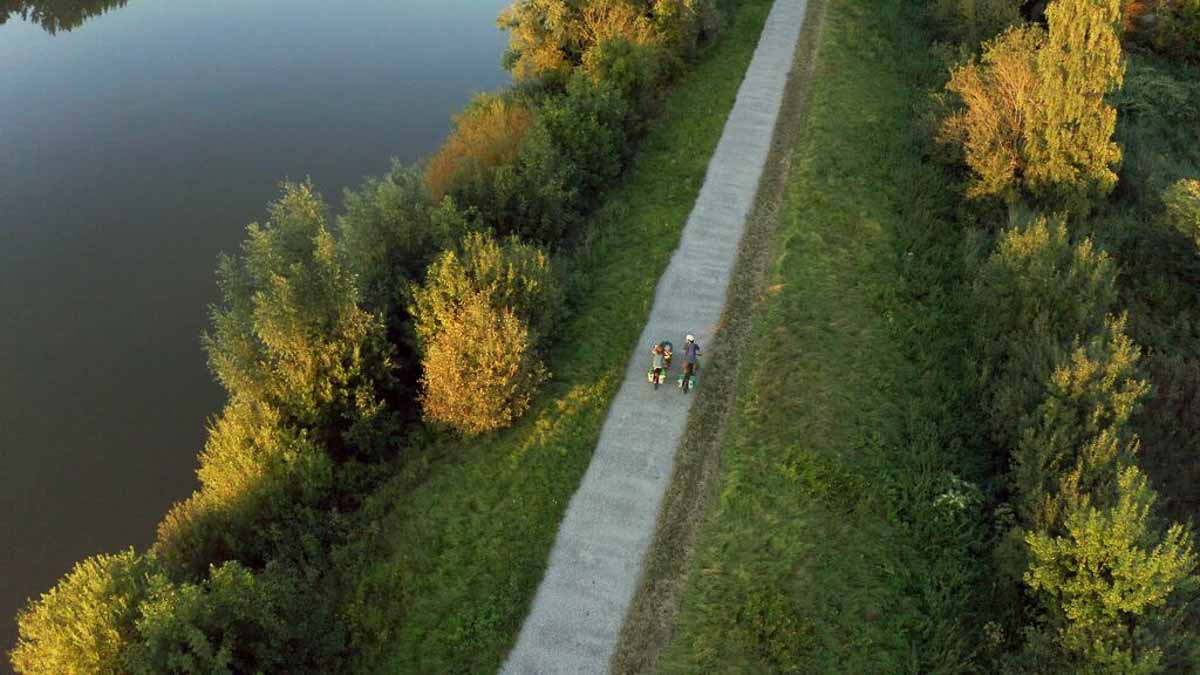 Flanders Belgium
The Flanders region of Belgium announced a comprehensive project, 'Tourist-recreational cycling in Flanders 2020-2025', for which the partners have raised nearly one and a half million EUR.
The revamping of multi-day cycling trips in the region involves the creation of eight thematic cycle routes and a new Flanders Route (for a total of 9 new routes) that replace the 30-year-old long-distance routes.
Completion of the new routes was scheduled by 2025. However, because of the pandemic and an increased demand for off-the-beaten path experiences, the rollout was fast-tracked. All new routes have been in operation since summer 2021.
Each cycle route stitches together iconic Flemish scenery, attractive cycle paths signposted in two directions, and a unique theme. They also connect to other European cycling networks. The new routes are perfect for all cyclist looking for a recreational and immersive experience in Flanders.
Best of the Alps
Among a group of destinations in the Swiss Alps, representatives report a big variety of positive responses to the pandemic, from chef tables to special discounts, and from added-value ski lessons to sustainability initiatives.
We like this story from Davos refocusing on the local community: "Since most of the locals and second homeowners have never stayed in a local hotel nor used its amenities (e.g. pool area) Davos hoteliers offered attractive pricing to invite locals/second homeowners into the hotels."
Best of the Alps provides visitors with a one-stop site for browsing and booking holidays in the Alps.
Tour Providers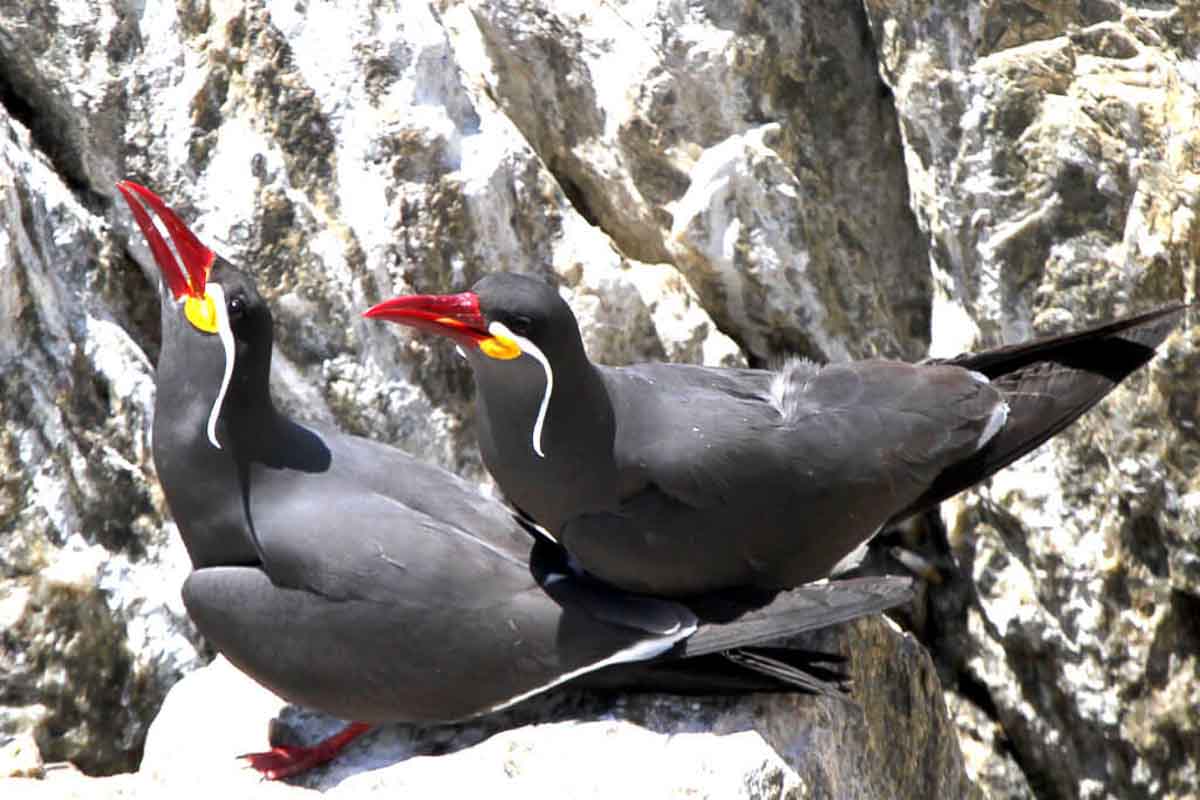 Birds Chile
The extraordinary story of pandemic initiatives by adventure and wildlife tour company BirdsChile is inspiring for anyone striving to survive and thrive through hardship. Like others in tourism, Raffaele Di Biase, co-founder of BirdsChile and ReWild Chile, struggled through the early weeks of the pandemic, rescheduling and refunding trips.
"We had a great number of travelers [scheduled] for the solar eclipse. Some of them rescheduled but many, of course, did not. The eclipse was once-in-a-lifetime experience that would not be possible to replicate."
Ultimately, Di Biase and his partners applied their energy and funds into helping the immediate COVID situation, finding a way to support BirdsChile staff, and to help local schools and businesses manage through the epidemic.
A local biotechnology company in Puerto Varas, Kura Biotech, was creating saliva PCR tests with a high accuracy and fast results. ""We thought that it could be a great chance to create safety bubbles at destinations, so we started to talk to them.
"After unsuccessfully trying to work with public officials, we decided to invest our savings, and opened a testing center to offer fast PCR saliva tests to companies and schools to track and prevent the spread through a weekly testing process. We hired two biotechnologists to operate the center, and we had great support and training by Kura Biotech to be able to operate at the highest standards. We involved some of our guides on it giving them jobs as drivers and logistical support staff. We opened the testing operation center in a few weeks and after a month we were testing more than 500 people a week, which we are still doing."
Collaborating with others, BirdsChile was able to increase its team and begin preparing for the 2022-2023 season. The laboratory is still operating (led by Teresa Ontes, co-founder of BirdsChile) and offering tests to companies, travelers, residents, and of course to the BirdsChile staff who are tested every week.
"We strongly believe that locals must be the first travelers of their own destination," said Di Biase. Certainly Di Biase's care of his local community promotes safe and responsible tourism for visitors returning to Chile.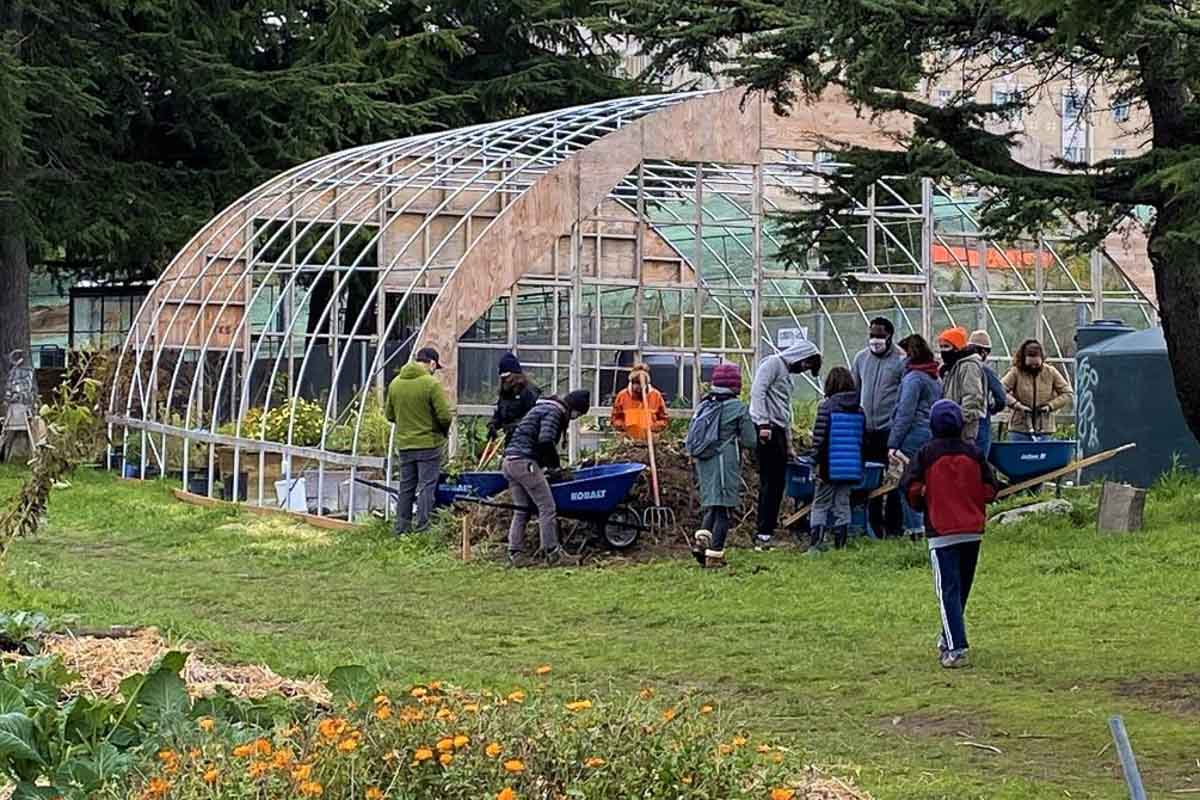 Global Family Travels
Like travelers themselves, astute tour providers have turned to local markets and resources to bridge their business from pre- to post-pandemic times.
In 2020, Global Family Travels developed several Seattle Community tours: local outdoor adventures coordinated with Seattle-area non-profits and addressing community challenges. The idea is to help locals and visitors learn about the Seattle region's diverse communities, natural surroundings and history in fun and engaging ways.
The tours include a popular new graffiti tour called Street Hues: A Seattle Urban Art Tour, offered in partnership with three local non-profits. Another, with the Black Farmers Collective, features community gardens. Other week-long experiences give travelers flexibility to customize their week according to comfort level, interests, and work/school availability. A Pacific Northwest Adventure, for example, combines Seattle Community tours with an Olympic Peninsula experience to learn about salmon habitat recovery and immerse with the Jamestown S'Klallam tribe.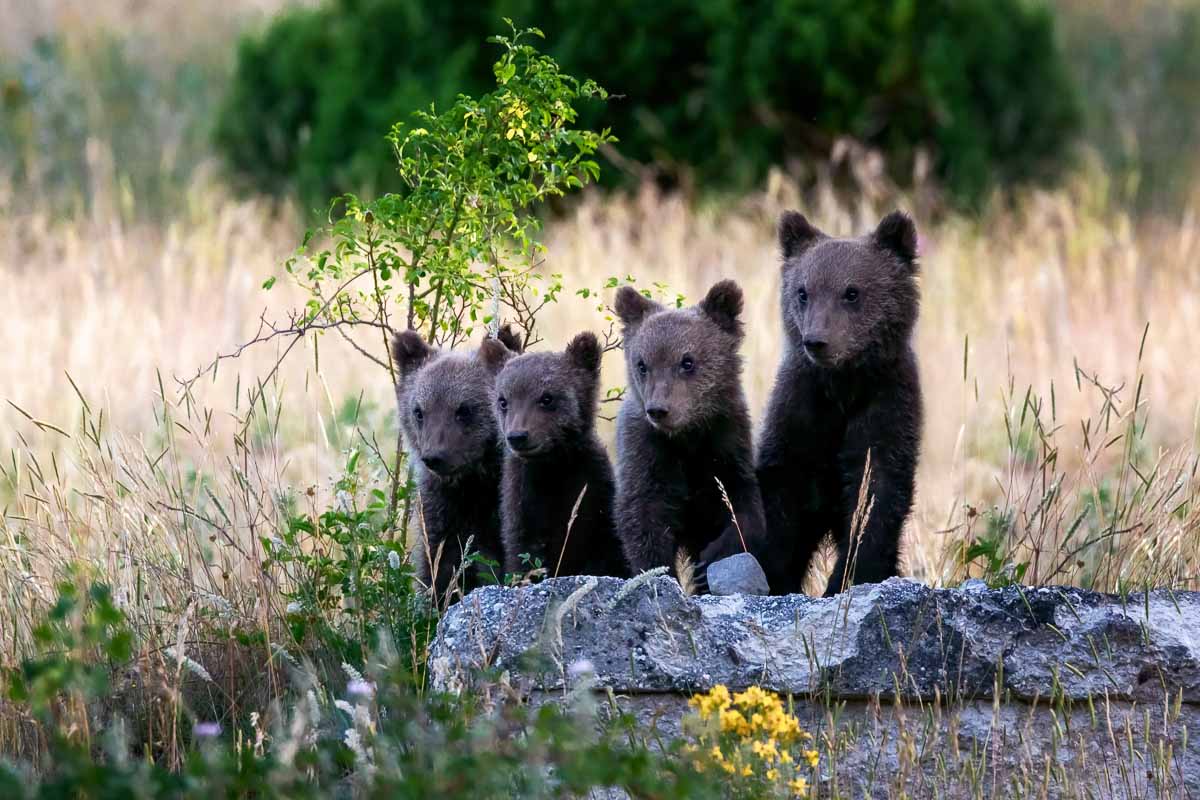 Exodus Travels
Exodus Travels, one of the leaders in global adventure travel over the past 45 years, demonstrates its dedication to putting Nature First with a multi-faceted program. Exodus had already committed to the earth by setting out to halve their carbon footprint by 2030 through trip and flight emissions compensation. Now the tour operator has a new goal of becoming Nature Net Positive by 2024. The accelerated efforts involve rewilding 100 square meters of land per passenger, eliminating single use plastics on their tours, and avoiding harmful wildlife interactions, among other strategies.
Exodus' new partnership with Rewilding Europe has resulted in one of the company's few new trips launched in the last year: Rewilding the Appeinines (Italy). See the mini-documentary, Restoring Italy's Wild Heart, for a sense of what travelers can contribute to and gain from such a journey.
As for giving back, Exodus, has been busy. "We launched our Covid Emergency Relief Appeal for India and Nepal," reports Robin Brooks, Exodus' marketing director, addressing the dire economic circumstances among Himalayan guides and families. Details about this campaign can be found here. Learn more about the Exodus Foundation and find donation links to timely causes right here.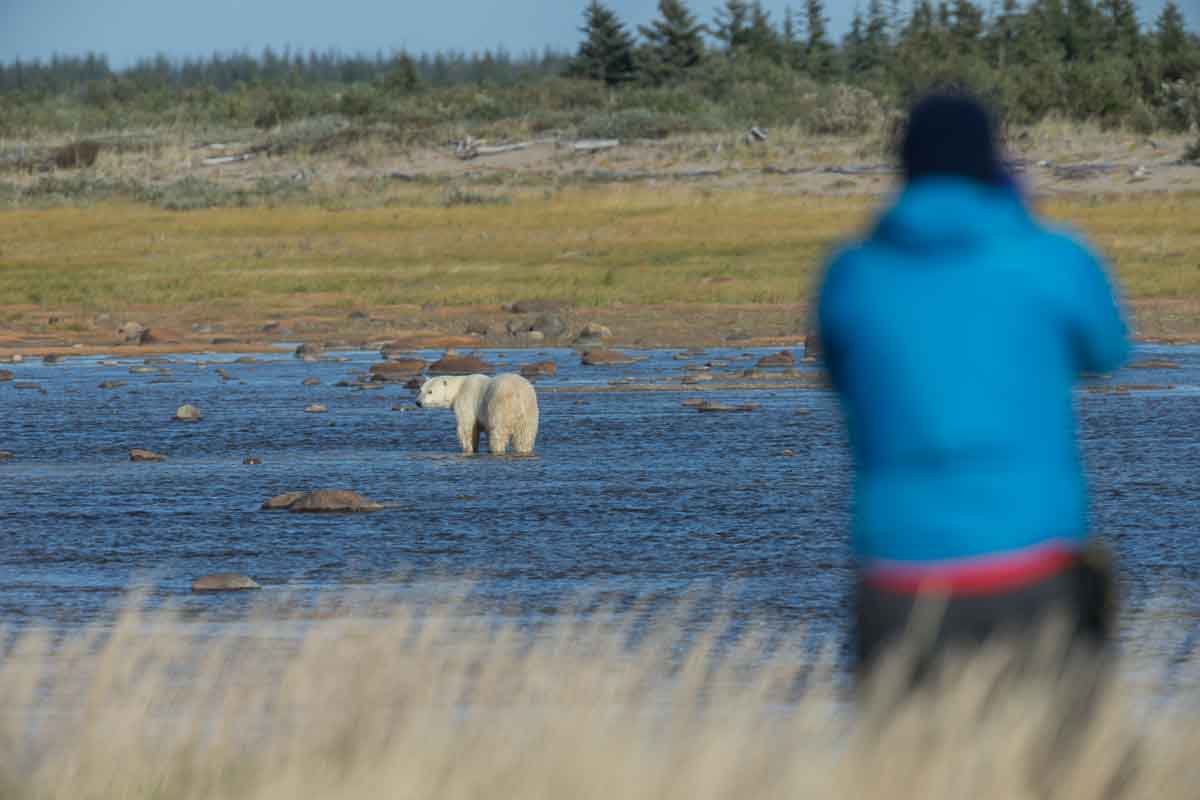 Churchill Wild, Manitoba
Other than COVID, climate change is surely the world news story with the most impact on adventure travel. That's no more evident anywhere than in the polar regions. Churchill Wild has been hosting Artic tourism for over 25 years, offering small-group safaris to view polar bears, wolves, Beluga whales, moose, northern lights, and more, along the shore of Hudson Bay. Not surprising, interest in these experiences increases steadily.
While their sustainable practices, remote eco-lodges, and minimal impact experiences have been recognized for decades, the small Churchill Wild team continues to reinvent itself. New programs emphasize citizen science, and the newest Churchill Wild experience leads eight guests on an exploration of the ice floe – where land ice meets open water and where sea ice continually shifts with tides, seasons, and climate. The Adventures at the Floe Edge journey involves kayaks, fat-tire bikes, dogsleds, and opportunities to view are fata morgana mirages and blue hour colors of this sub-Artic region.
Intrepid Travel
Responsible tour operator Intrepid Travel, which has been a carbon neutral business since 2010, has been using the pandemic interim not only to rebuild itself, but to create tools for others in the travel industry. To encourage the industry to rebuild more sustainably, the company's been focused on #RebuildResponsibly advocacy work.
To this end, Intrepid created an open-source document, A 10-Step Quick Start Guide to Decarbonise Your Travel Business. The complimentary resource is available for download from Intrepid's website.
"The COVID-19 crisis has brought our sector and the global economy to a halt this year and we would be remiss to not let it be for something good. We shouldn't be aspiring for things to go back to normal, but rather redefine what normal means and use this period of travel stagnation to focus on rebuilding our businesses more ethically and sustainably, so that our earth is preserved for future generations to explore," said James Thornton, CEO of Intrepid Travel.
The Quick Start Guide provides a low barrier way for other travel companies to get started on their carbon journey by offering straightforward steps – from understanding how climate change is impacting business to developing a carbon management strategy – and using real world examples from Intrepid to show how others can implement similar strategies within their own organization.
Intrepid's decarbonization plan will include removing flights of 90 minutes or less from Intrepid's top 50 itineraries by 2022. It also involves more human-powered itineraries (walking, cycling), and more 'close-to-home' adventures. Intrepid recently introduced 38 new trips in the United States.
Still, Intrepid continues to challenge itself internally, with renewed commitment to diversity and inclusion and maintaining its highly regarded B Corp status.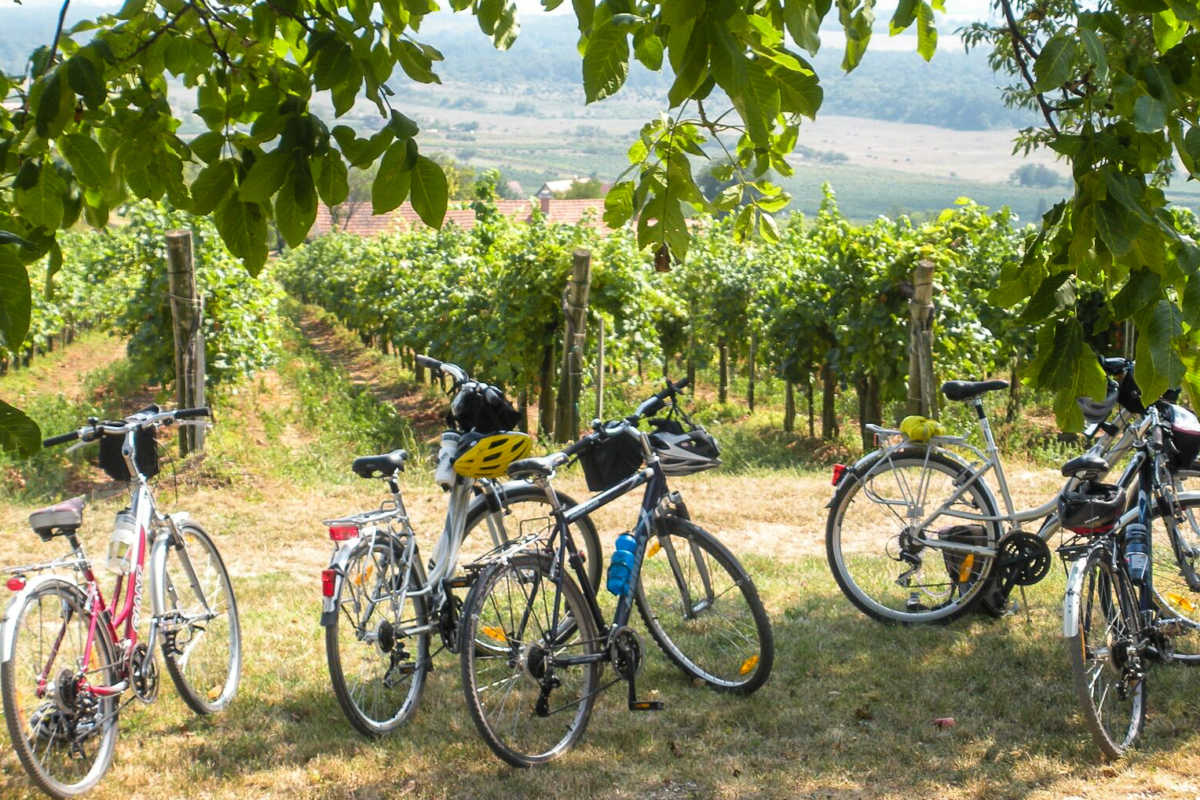 Bike Tours
A first hand account of how a small tour company has adapted to the changing universe over the past two years comes from Jim Johnson, founder of Bike Tours.
"With Europe locked down, my 17-year-old bike tour company, BikeTours.com, which offers tours exclusively in Europe, went from 3,600 clients traveling in 2019 to 8 clients in 2020. Both my gut and an increasing number of reports suggested that domestic travel would rebound more quickly than international, so I decided to start Bike the South, a domestic bike tour company focused on the Southeast. (We're based in Chattanooga.)
"This required a paradigm shift for me. BikeTours.com doesn't actually operate tours; we represent European bike tour companies and sell their tours primarily to the North American market. Now, at age 67, I would be launching a new bike tour operation. It's been, and still is, a challenge — finding rental bikes and vans, researching and creating tours, hiring guides and drivers, hiring home-office staff. But local bicycle tourism has been a passion of mine for years, and I'd been a volunteer advocate helping with trails, greenways and bicycle/pedestrian causes. So it wasn't entirely starting from scratch.
"We stumbled a lot in 2021, but I'm confident about 2022. We have some amazing tours — Atlanta to Savannah, e-bike tours on the Blue Ridge Parkway, and a variety of shorter tours in our immediate area. My hope is that both companies will be successful in 2022—and that I can eventually fulfill my retirement plans scheduled for March 2020!"
You can read about our Travel Past 50 trip with Bike Tours in Puglia.
Mosaic Earth Travel
And another firsthand account comes from Pamela Duynstee of British Columbia.
"I launched my company, Mosaic Earth Travel, in November 2020, in the midst of it all. The idea for the business first came about during my Masters studies in 2015/2016, where my dissertation focused on improving the impacts from volunteer tourism on host communities, and enhancing the educational outcomes for the traveler. Soon after, I moved to British Columbia and fell in love with the endless natural wonders and the unique Indigenous culture that is woven through our communities. I started thinking of ways that we could bring more visitors here, to lesser-known areas of this province, and to replicate the immersive, educational experiences that so many travelers have abroad, right here in our backyard.
"When the pandemic hit in 2020, the trend was clearly toward domestic travel. What better time to launch my business idea?!
"Since then I've been building itineraries and travel programming that is unique to BC – with trips now on northern Vancouver Island, in the Cariboo Chilcotin Region, and on the Sunshine Coast – combining nature-based adventure and cultural activities in an all-inclusive package. Our tours are designed to educate travelers on our environment and Indigenous cultures, to inspire personal growth and discovery, and to support local businesses and sustainable tourism in rural communities."
Pamela reports that despite the timing of her start-up, she's finding great support from colleagues, suppliers, partners…and responsible travelers.
REI Experiences
Beyond the retail environment, REI is intrinsically connected with adventure travel. Over the years, the selection of classes, day trips, and tours has steadily increased. Over recent months, these REI Adventures and Experiences have become more important than ever as people move outside. Family travel is up 200 percent; the percentage of solo travelers participating in REI's tours has increased from 25 to 45 percent. New itineraries offer everybody from new to seasoned travelers a chance to expand their horizons. Behind the scene, REI not only equips travelers for adventure, but offers the education and training that encourages people to begin to travel – maybe for the first time – beyond their normal environment.
Supporting Responsible Tourism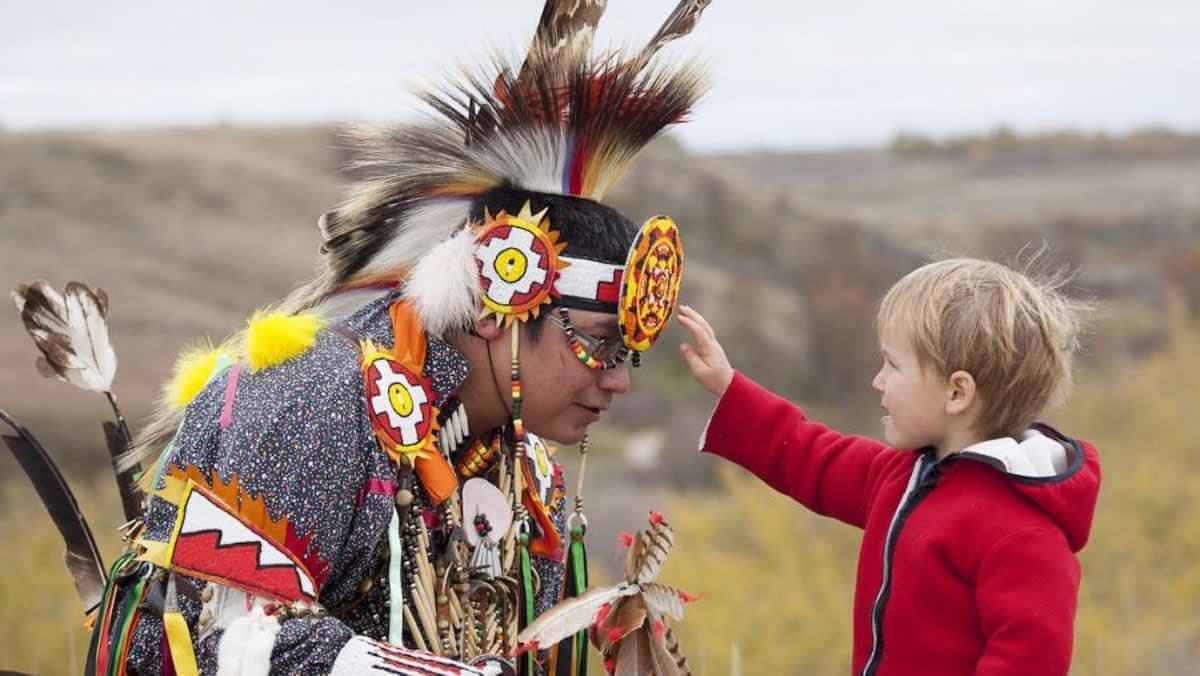 Indigenous Tourism Association of Canada
The Indigenous Tourism Association of Canada (ITAC) is a membership and marketing organization for the development of Indigenous tourism experiences. ITAC's members are Indigenous-owned and controlled businesses from every province and territory in Canada.
ITAC launched a four-year, $50 million strategic recovery plan with the goal to respond, recover and rebuild the Indigenous tourism industry across Canada to levels experienced in 2019. Up until then the Indigenous tourism sector was growing and flourishing, contributing $1.9 billion in direct GDP. The sector includes some 1,900 Indigenous tourism businesses and 40,000 Indigenous tourism employees.
Now ITAC has revised its targets to return to pre-COVID levels by 2025. For more info and inspiration for supporting Indigenous Tourism of Canada, watch this "State of Our Industry" video.
Urban Outdoors
Urban Outdoors was founded on the simple premise that anyone can find unique outdoor adventures anywhere in the world, including in their own city. Launched in 2019 when founder Kay Rodriguez was living in Chicago, the company is committed to building a community of outdoor-loving city dwellers.
The time is certainly right, and Urban Outdoors is expanding to cities across the United States and Canada. As a blog rather than a direct tour provider, Urban Outdoors is intent on covering activities appealing to all abilities and preferences. By informing enthusiasts of opportunities at their doorstep, the mission is to provide a great resource for urban outdoors information, to inspire as well as inform.
Green Book Global
At last, a modern day platform (the internet never ceases to amaze) for Black and Brown travelers. Green Book Global is both a resource guide to destinations around the world, and a trusted community designed to help Black travelers explore the world more confidently.
The website, launched in 2018, already consists of 5,000 destination reviews for over 400 domestic and international destinations; more than 4,000 registered members; and some 119,000 followers on Instagram. Instead of rating activities, Green Book Global rates cities. So destinations have crowd-sourced scores, plus tips for categories like adventure, relaxation, romance, local food, nightlife, affordability, and, most important, what it's like "Traveling While Black".
U.S. Black travelers spend over 100 billion dollars on worldwide travel each year. So destinations and hospitality businesses as well as travelers will pay attention as Green Book Global launches booking services from its site early this year.
Founder Lawrence Phillips, who traveled around the world to all seven continents in 2015, recalled, "I noticed as a Black traveler I was nervous about how my blackness would be received in certain destinations. I couldn't find a platform that could provide me with this information, so that is why I decided to create Green Book Global. Ultimately, we want to be the go-to online travel booking tool for black travelers worldwide. A platform that is for us by us."
Untours Foundation
I love the concept of this company, which promotes slow and independent travel with gentle support. Essentially, Untours facilitates longer stays in apartments with a local network of contacts. But we were also impressed with Untours' roots as a B Corporation and its ongoing Foundation work.
At the close of the Adventure Elevate conference in Sedona, Jonathon Coleman, Co-CEO of Untours and the Untours Foundation, announced a new initiative with ATTA to help small travel companies survive these times: the Reset Tourism Fund.
"Tourism accounts for approximately 10 percent of global GDP, jobs, and emissions, making it an incredibly powerful lever to pull in order to achieve systemic economic, social, and environmental impact. Through this fund, the Untours Foundation and ATTA aim to not only help tourism businesses rebound post-Covid, but to reconsider the future of tourism itself. This fund will help to reshape the nature of the industry, making it more beneficial to host communities, business owners, workers, and the natural environment. The pandemic has provided unprecedented challenges to the travel industry, but it also provides an opportunity to learn, rethink, and reset. That is why we are investing in the most inspiring and impactful tourism companies, providing a bridge to fill the financial gaps of the Covid era and create pathways to a better collective future for tourism."
The Upshot
Despite the lingering effects of the pandemic on the travel industry – and in some cases because of the severe consequences – many travel companies like these have devoted themselves to improving their game. From small start-up companies to major tourism destinations, the best are re-examining their internal practices while educating themselves and responding to the global impact of tourism.
Now all that's needed are travelers, in particular travelers cognizant of sustainable tourism issues like local economies and environment. Individuals make the difference.
Travel Planning Resources
Looking to book your next trip? Use these resources that are tried and tested by us. Flights: Start finding the very best flight deals by subscribing to
Thrifty Traveler
. Book your Hotel: Find the best prices on hotels with
Booking.com
. Find Apartment Rentals: Find the cheapest prices on apartment rentals with
VRBO
. Travel Insurance: Don't leave home without it. We recommend
Allianz Travel Insurance
. Need more help planning your trip? Make sure to check out our
Resources Page
where we highlight all the great travel companies and products that we trust. See all of the gear and books we like in one place on our
Amazon shop
.