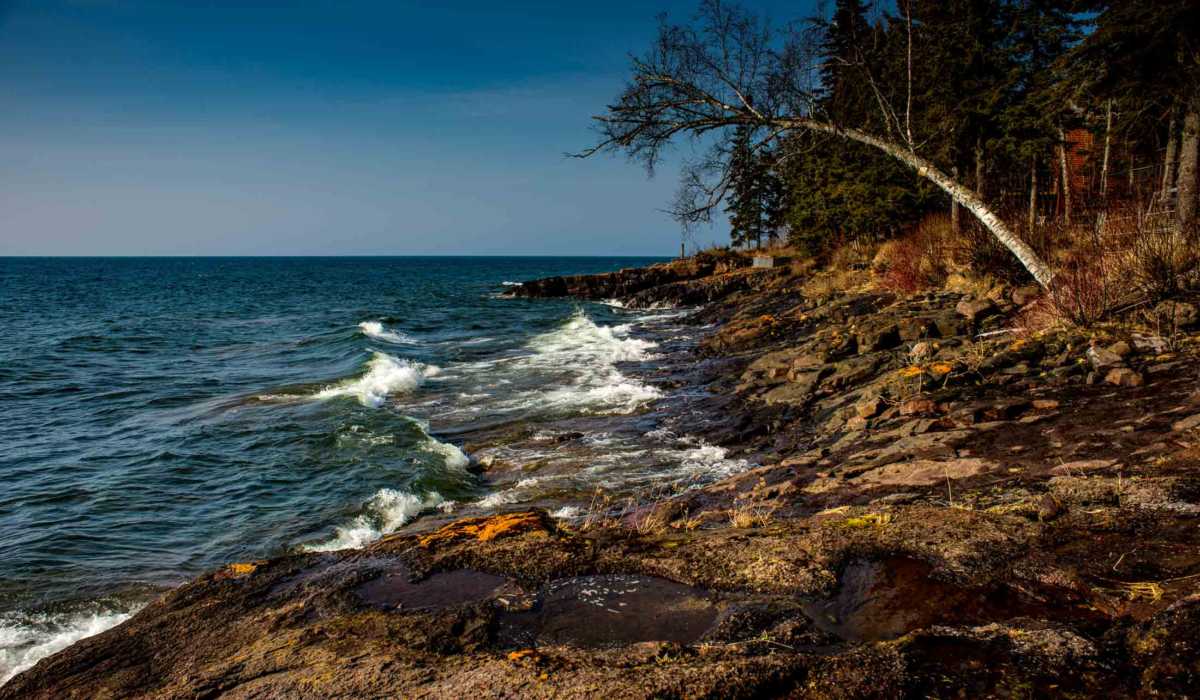 A bit of nostalgia here. Kris and I are visiting the very lodge on the North Shore of Lake Superior where we spent our honeymoon almost 30 years ago. I shot a photo very similar to this one then, although I think the colors were a bit more vibrant because last time we were here in the fall, instead of the early spring.
This, basically, is the view right outside of our cabin. We are going hiking in the hills above Lake Superior for the next few days. We hope to see some waterfalls, as the snow has not completely melted yet, and the rocky shoreline all along the lake is wet with runoff. That water must be coming from somewhere.
It's good to be back in this beautiful part of Minnesota, so far from the desert of Southern California of my last trip. So peaceful to listen to the waves.
Get all our travel tips delivered to your inbox
Subscribe to our email newsletter