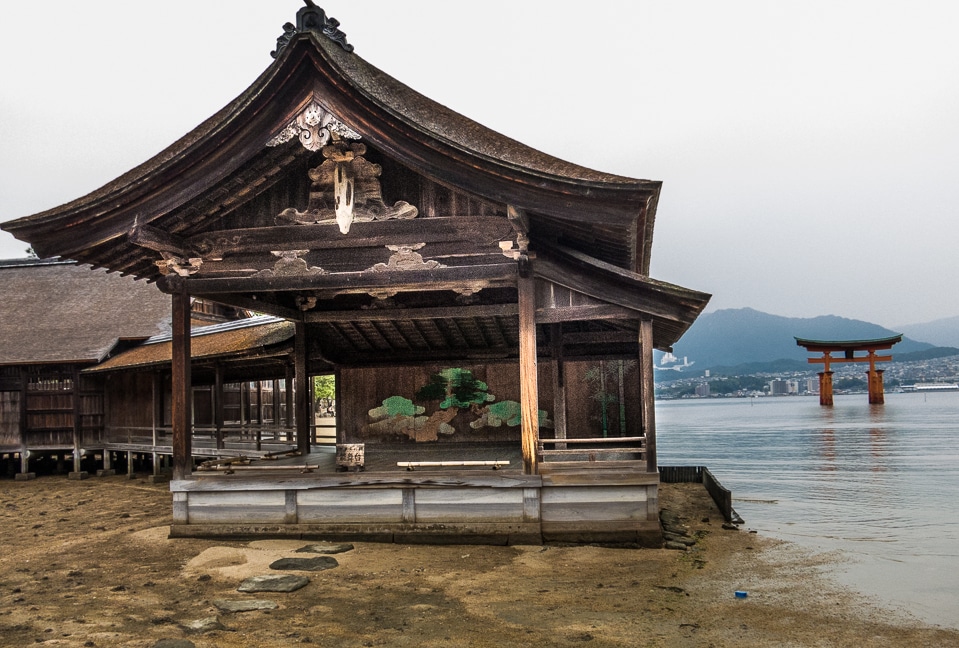 The Shinto shrine at Itsukushima features a Noh theater stage, which is used to present the traditional Noh plays, many of which illustrate myths of the Shinto religion. Here it is, with the torii gate to the shrine in the background.
This shot took a little post processing work, as exposing for the heavily shaded stage left the background totally over exposed, while exposing for the background left the stage in complete darkness. So, I compromised with an exposure in between and in Lightroom lightened the stage and darkened the background. I needed to add a bit of contrast after that, too. I used the Canon S110, focal length 7 mm, ISO 400, f/5.6 at 1/25 sec exposure.
For more on the equipment and software I use, see this page.