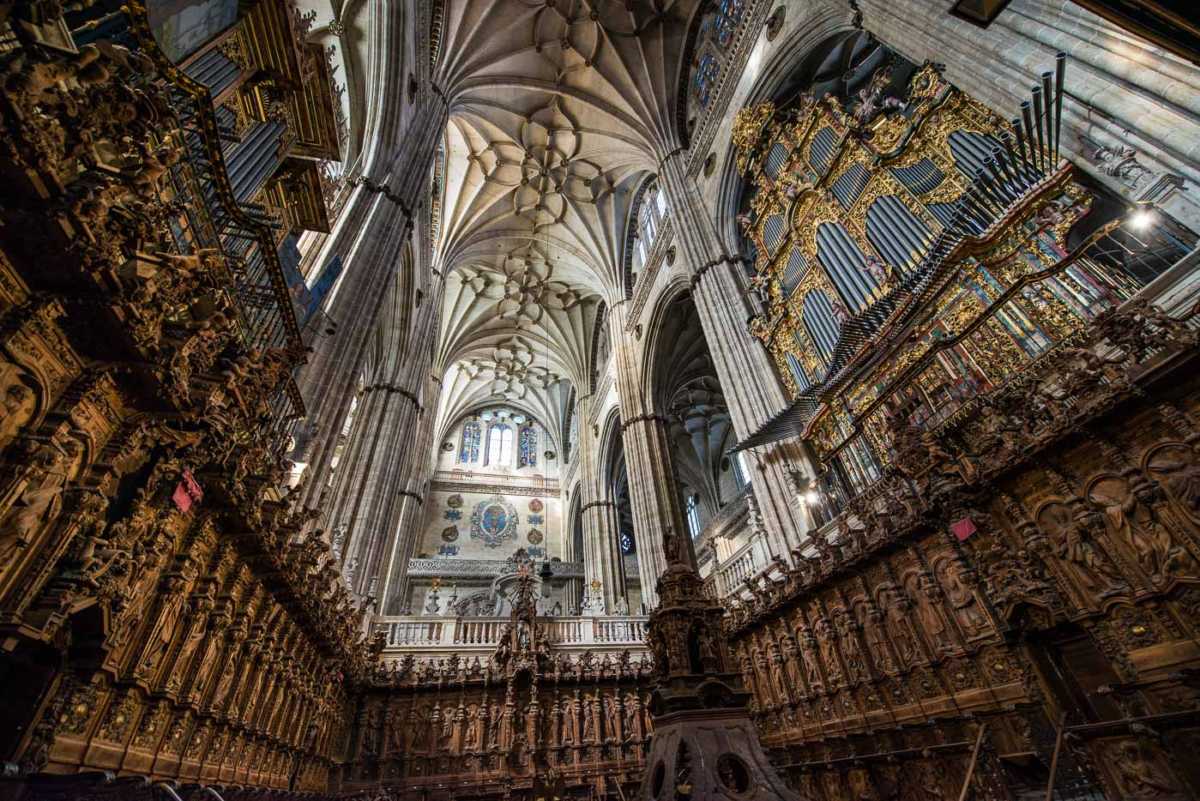 The "New" Cathedral of Salamanca is, as the name suggests, one of the newer massive cathedrals of Spain. Begun in the early 1500s, it was not consecrated until 1733, over 200 years later. It's unusual for a couple of reasons. First, that it started out in a late Gothic style, with all the linear turrets and flourishes, but finished up as more of a Baroque exercise. So, in practical terms that means the outside, except for the dome, is more in tune with the adjacent Old Cathedral (more on that later) while the interior is full on decorous Baroque.
And, being such, there's a lot of stuff to photograph and marvel at in the new Salamanca Cathedral.
By the way, Salamanca is an easy day trip from Madrid–only a little more than an hour and a half on the train. (Or, if you're not in a hurry, three hours on a slower and cheaper train. I'll pay the extra 12 euros to save a couple hours each way.) Or, you could be on a Eurail pass, as I was. Which is really the best way to get around Europe.
Some posts on Travel Past 50 may contain affiliate links. If you buy something through one of those links, we may earn a small commission. As an Amazon associate, we earn from qualifying purchases.
In addition to the two worthwhile cathedrals, Salamanca is also home to a delightful main plaza which commemorates both the political and artistic history of Spain in its bas relief medallions which top every arch of the gallery. Salamanca is also home to the fourth oldest university in the world, which also contributes extensively to the city's architectural history.
If you go, there are several nice hotels in the center of Salamanca. I stayed in the Hotel Catalonia Plaza Mayor, which as the name suggests, is just off the Plaza. That's where you'll spend most of your time, especially in the summer. It's an architectural and design tour de force.
The center of the city of Salamanca is a Unesco World Heritage site. Spain is the country with the third most Unesco sites. To see a list of all the Spanish sites, with links to our posts about them, click here.
Here is another post about three Spanish Unesco World Heritage sites, also in the Castile region of Spain.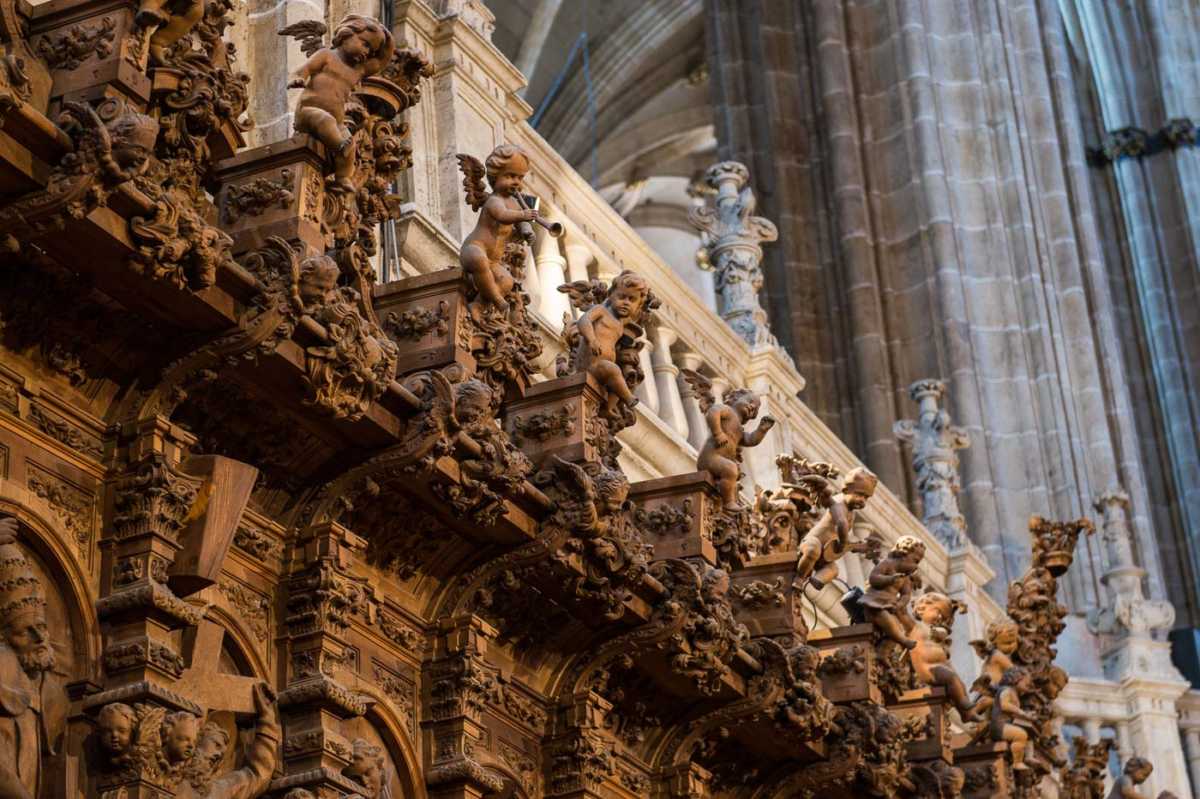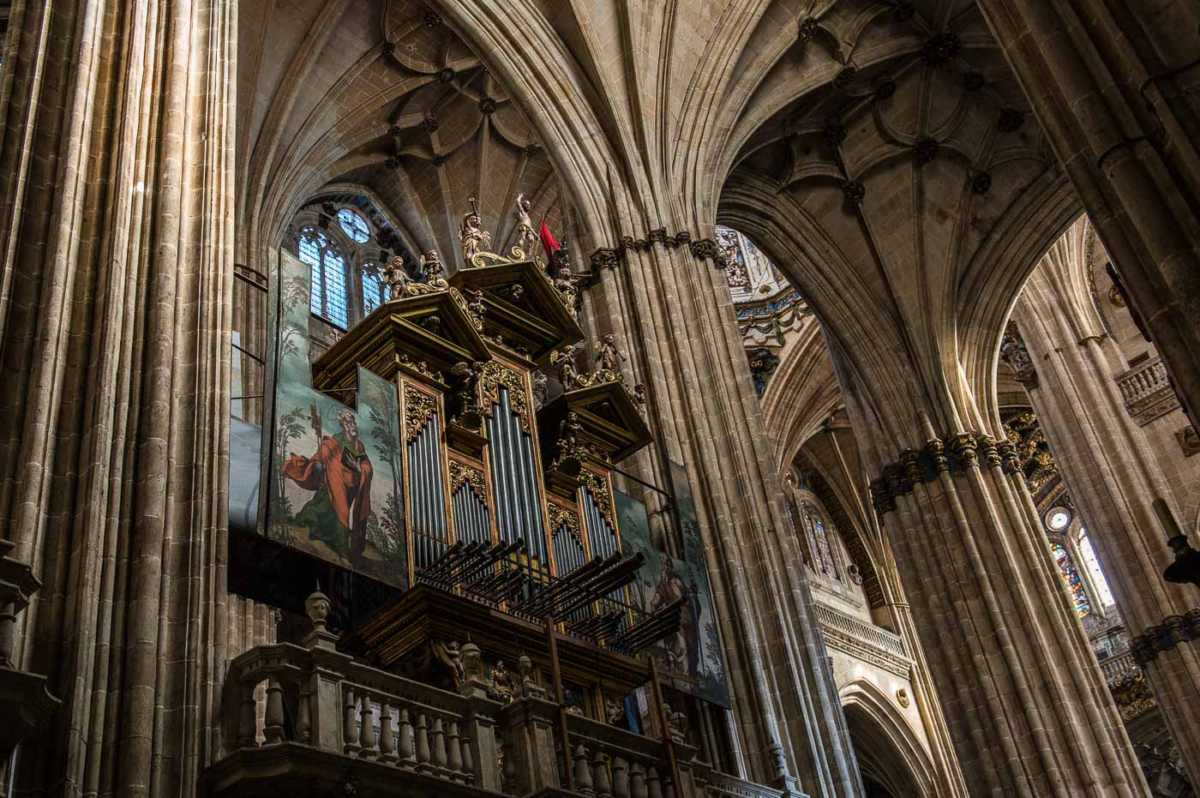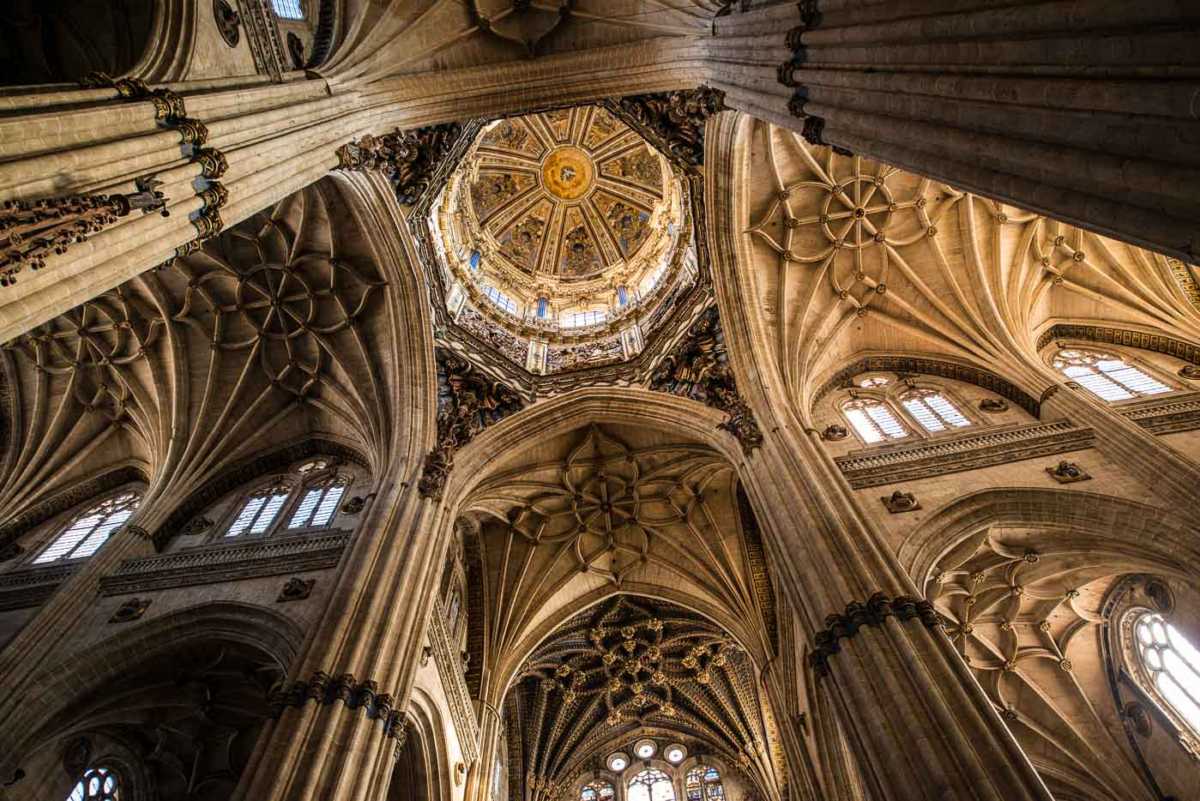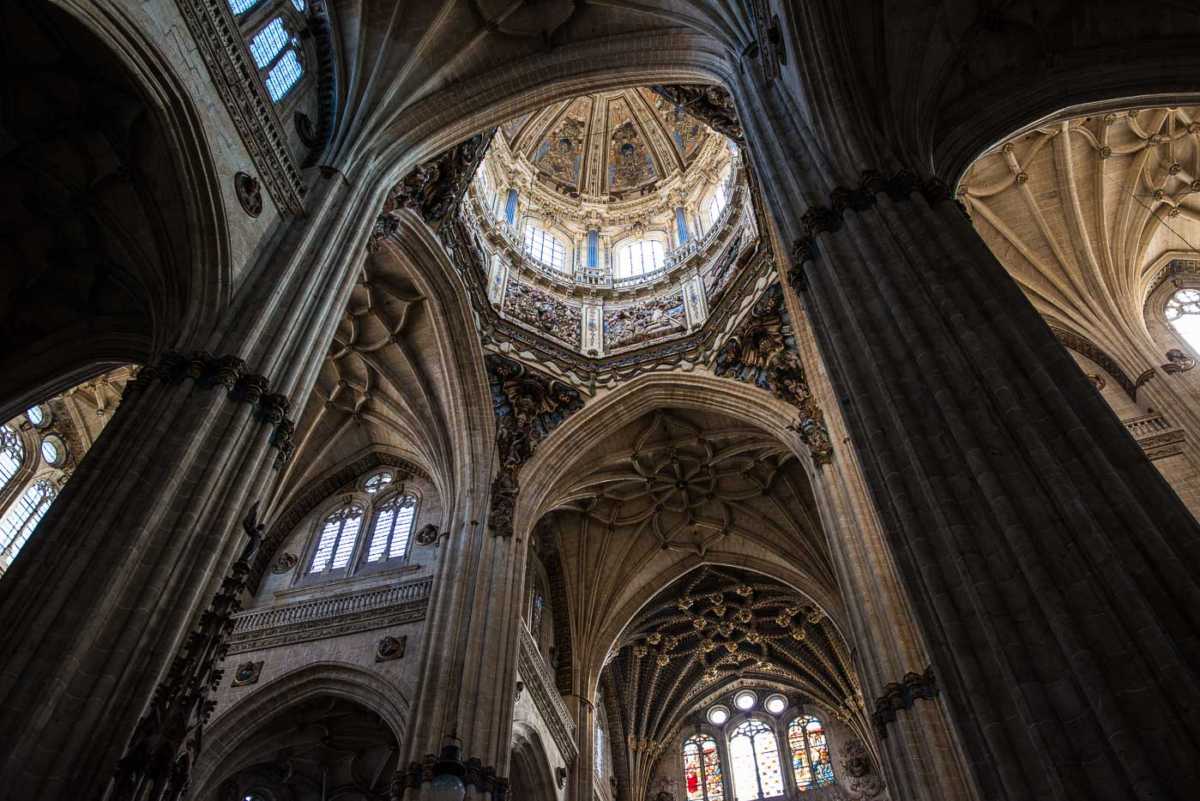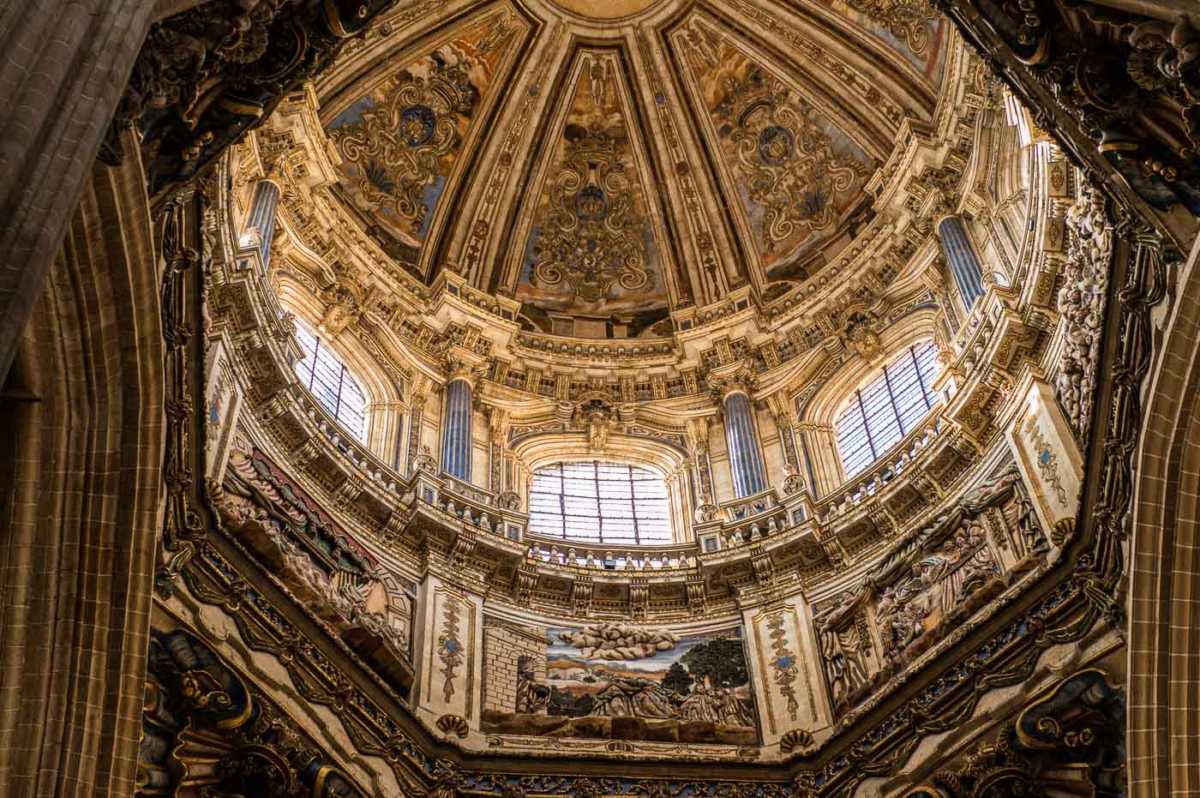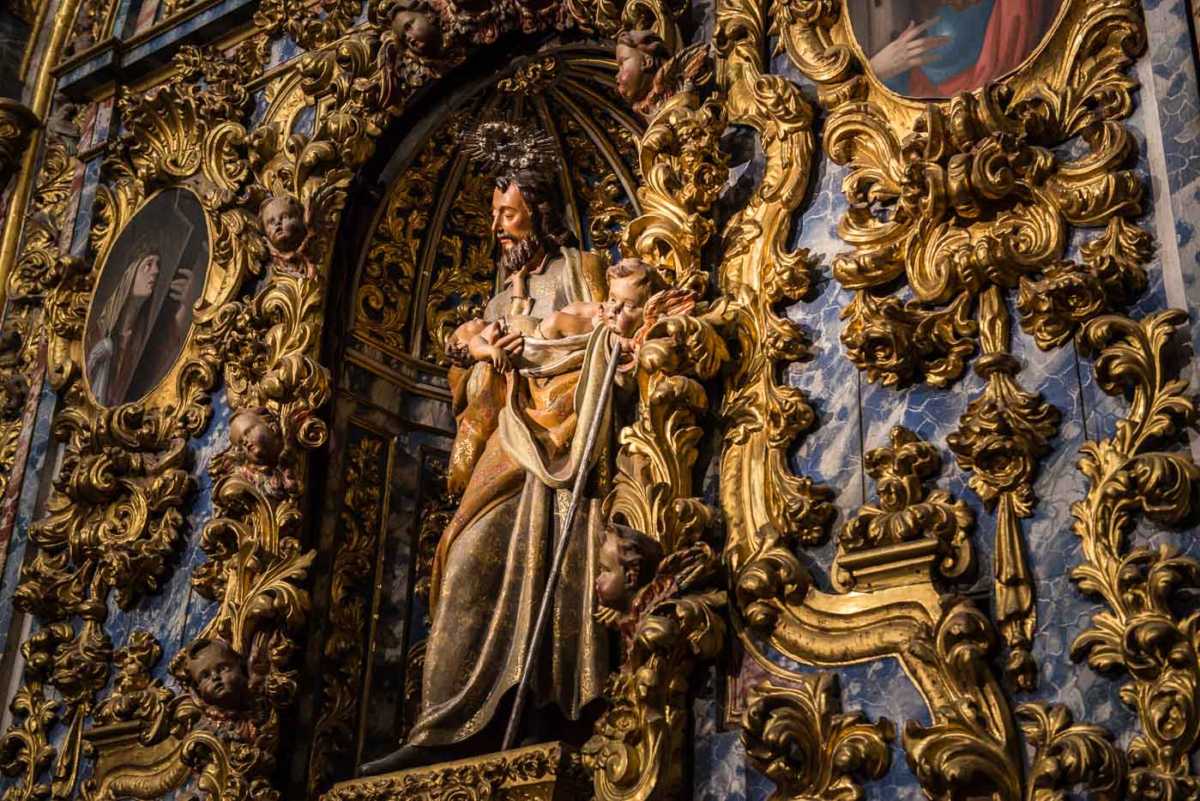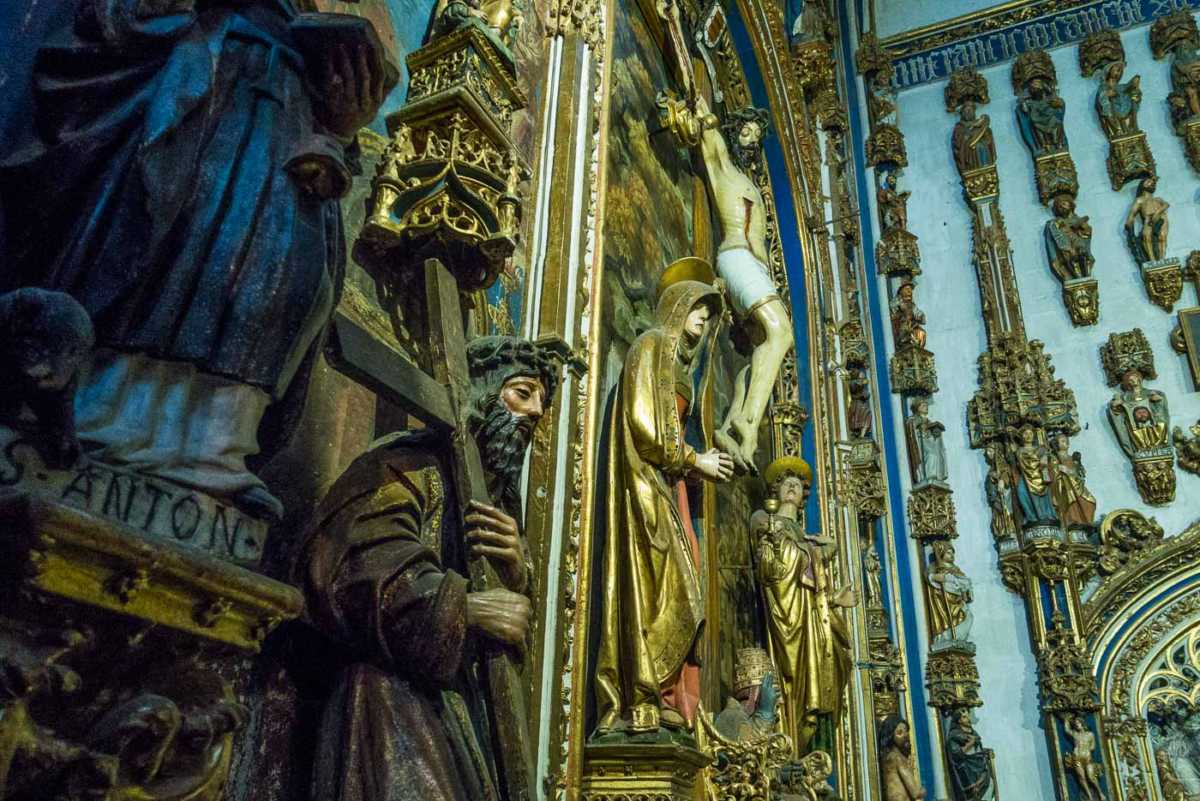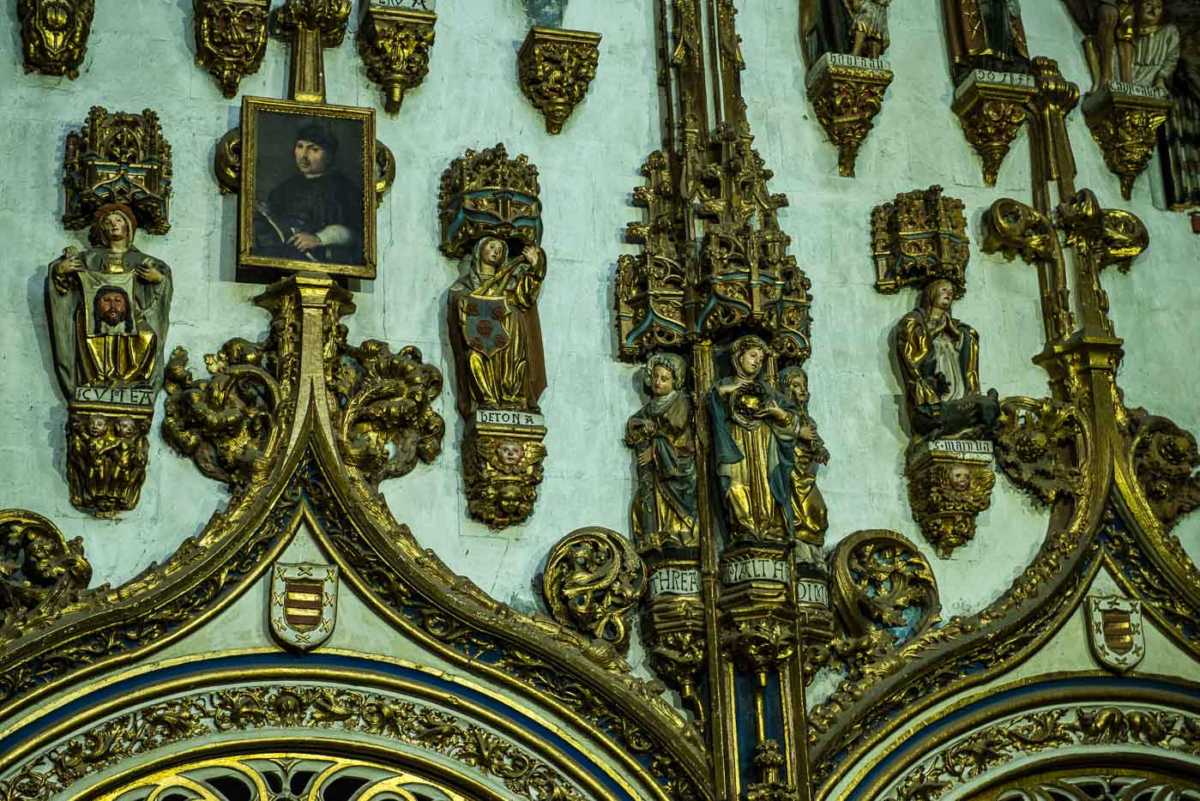 This post has been updated from one originally posted in April 2017.
Travel Planning Resources
Looking to book your next trip? Use these resources that are tried and tested by us. Flights: Start finding the very best flight deals by subscribing to
Thrifty Traveler
. Book your Hotel: Find the best prices on hotels with
Booking.com
. Find Apartment Rentals: Find the cheapest prices on apartment rentals with
VRBO
. Travel Insurance: Don't leave home without it. We recommend
Allianz Travel Insurance
. Need more help planning your trip? Make sure to check out our
Resources Page
where we highlight all the great travel companies and products that we trust. See all of the gear and books we like in one place on our
Amazon shop
.