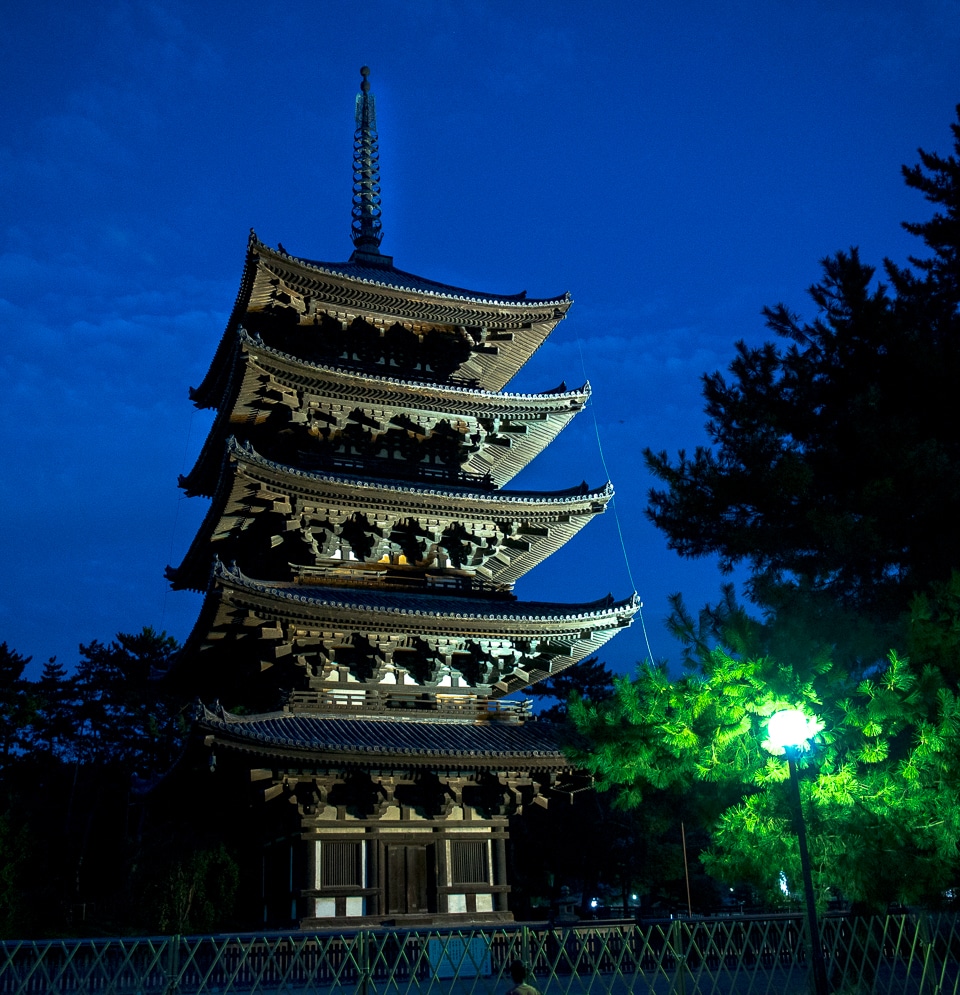 We got to Nara late yesterday afternoon after a five-hour train ride from Kagoshima. The shrines that make up the World Heritage sites of Nara were nearly all closed, but we hiked up the hill anyway to get a look. Sometimes, the best views are at night, when the subtle light of street lamps and lanterns brings out the color and drama even better than the sun, and when late night worshipers light candles and ring gongs to get their prayers in during a less crowded time.
BTW, I also just love the crowded chaos of the Shinto/Buddhist shrines. It's hard to tell which are which, but since most Japanese don't seem to discriminate, why should I?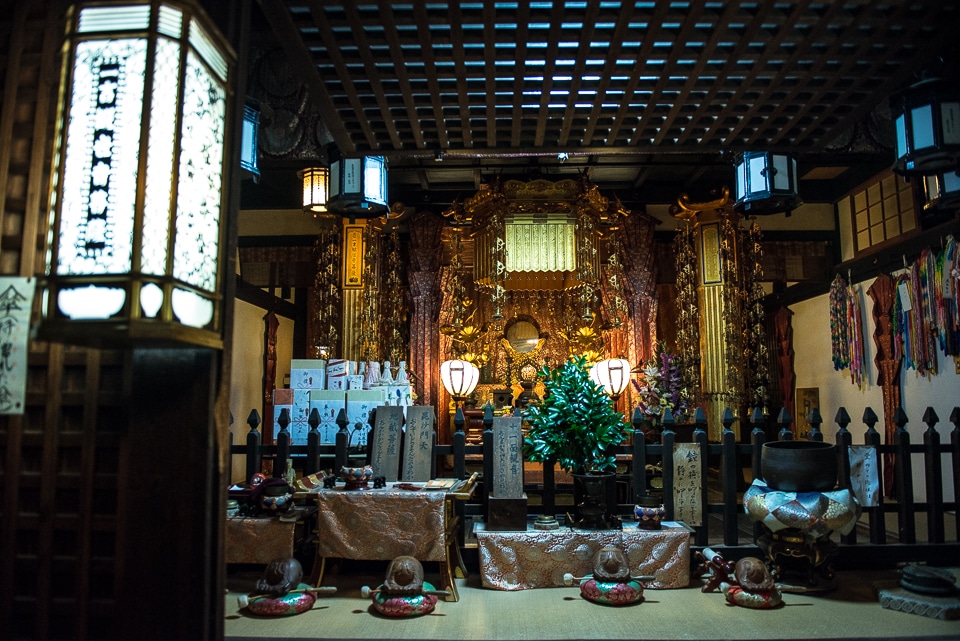 I wasn't really planning on taking any shots, because I didn't know exactly where we were going or what we would see. So I didn't bring the monopod. But, because I'm lazy about schlepping more gear than I have to, I am getting really good at hand holding at slower shutter speeds. The top shot of the pagoda was at ISO 1600, f/2.8, 1/20 sec exposure. Lightroom used to sharpen the whites a bit and mitigate the highlights on the temple closest to the street lamp. Otherwise not too much messing around.
On the bottom shot, also ISO 1600, f/2.8, 1/40 sec exposure. Again, brought down the highlights just a bit and raised the overall exposure about 1/3 of a stop.
For more info on the stuff I use, see this page.