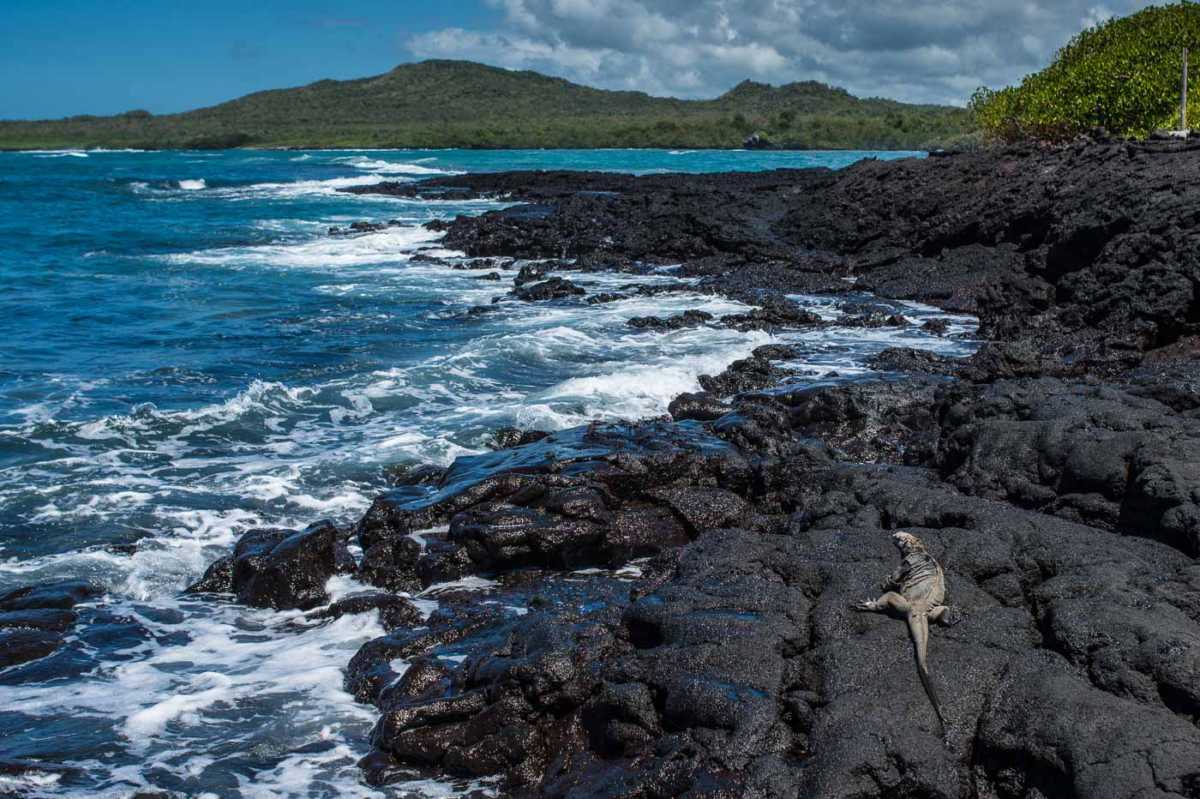 Marine iguanas are everywhere on the Galápagos Islands, and everywhere you see them, they seem to be in colonies of dozens, or even hundreds. So it was a bit rare to see this guy alone sunning himself on the rocks. He let me get pretty close before he scurried away. I guess the big American walking gingerly on the wet lava rocks didn't impress him much. Or maybe it was the near fall, with the accompanying epithets, that made him scurry off.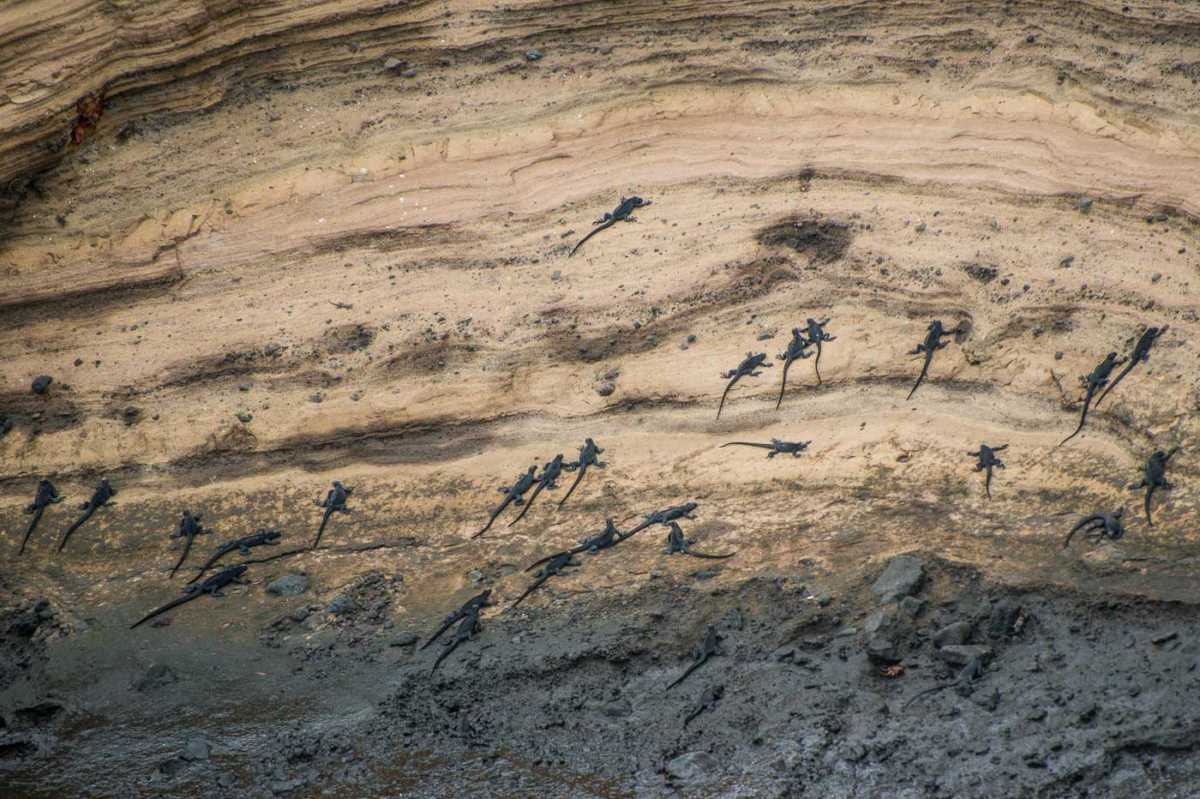 So, I ended up with him a little distance off, looking gingerly back at me. And I like the framing on the natural landscape. There's a lot of that in the Galapagos. Wildlife and natural landscapes. Thank god they are doing a pretty good job of preserving both.
Here's a closer one, before he scuttled off.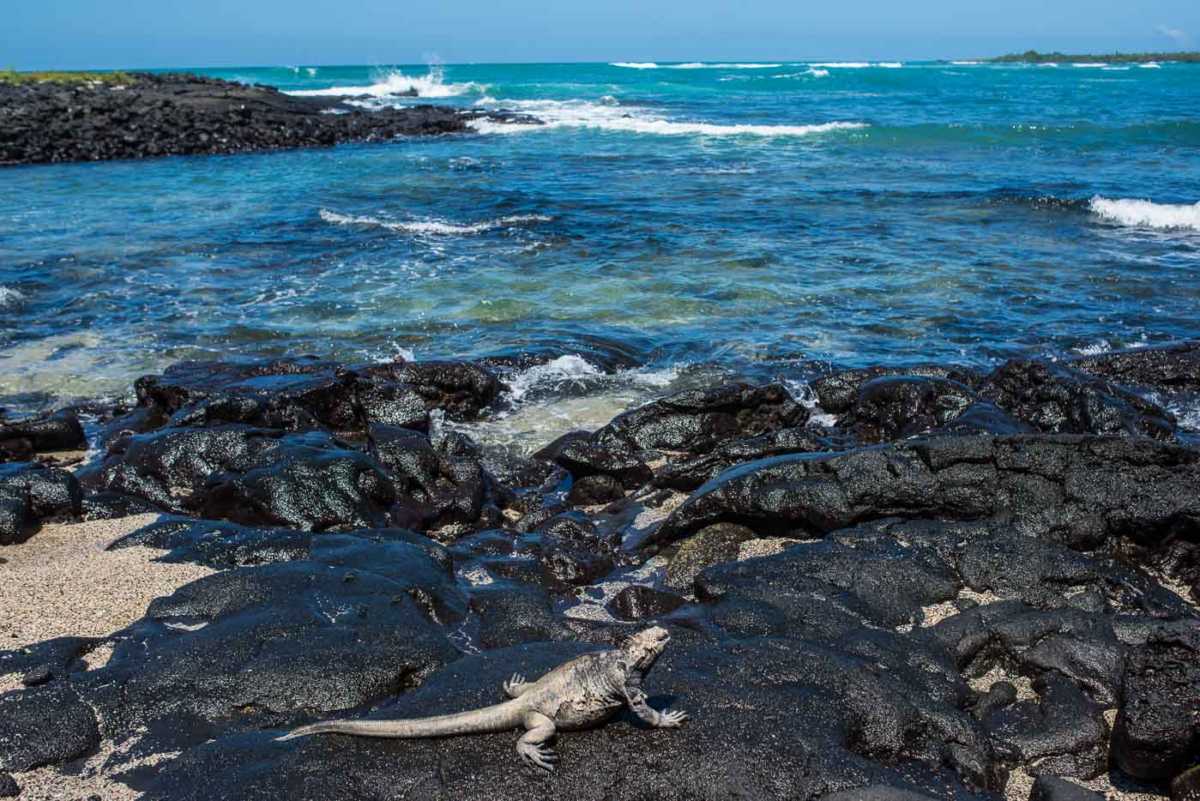 We visited the Galapagos as part of a sponsored tour with Galakiwi tours, who also do their part in preserving the natural beauty of the islands.