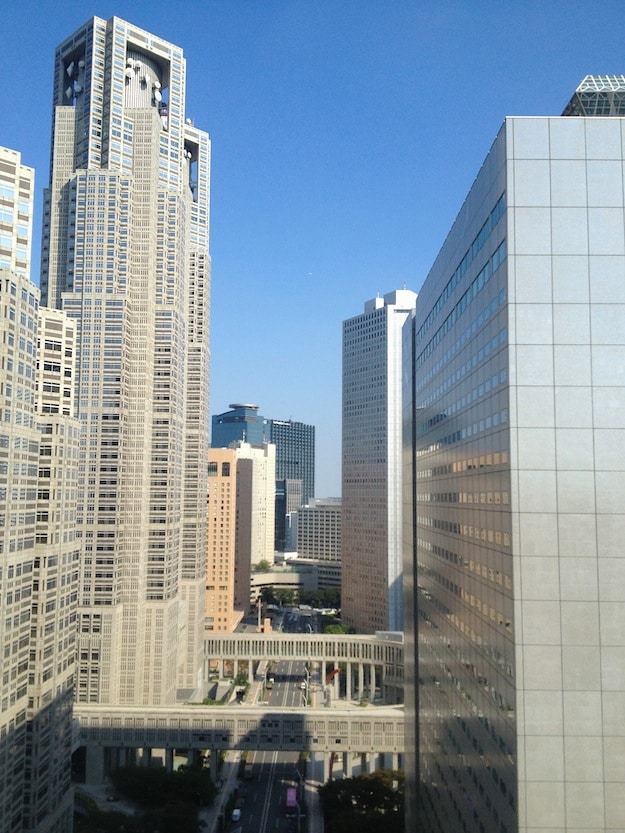 I know now that my assumptions were wrong. I was thinking of Japan as a leader in high tech industry, as a center of fashion, as an international power, and a progressive society embracing the ideals of community and progress. I was partly right, but I was more wrong.
Through our first week in Tokyo, rules and restrictions have been more obvious to us than advances. In the tech arena, suffice it to say that it's impossible to buy a prepaid SIM card. Mostly, Wi-Fi is available only to those with Japan mobile phone plans. Registration for free Wi-Fi at places like Starbucks requires a connection (!) to receive an email confirmation. On a brighter note, the government has already recognized that it needs to make Wi-Fi more available to visitors before the 2020 Olympics.
Tokyo is the camera epicenter of the world. BIC Camera in Shinjuku even provides a duty-free counter. It's a bit of a surprise, then, to learn that only the Japanese language version of the Sony Alpha NEX 7 camera is sold duty free. To buy the English/International language version, the cost is about $400 higher. Or maybe that's just clever.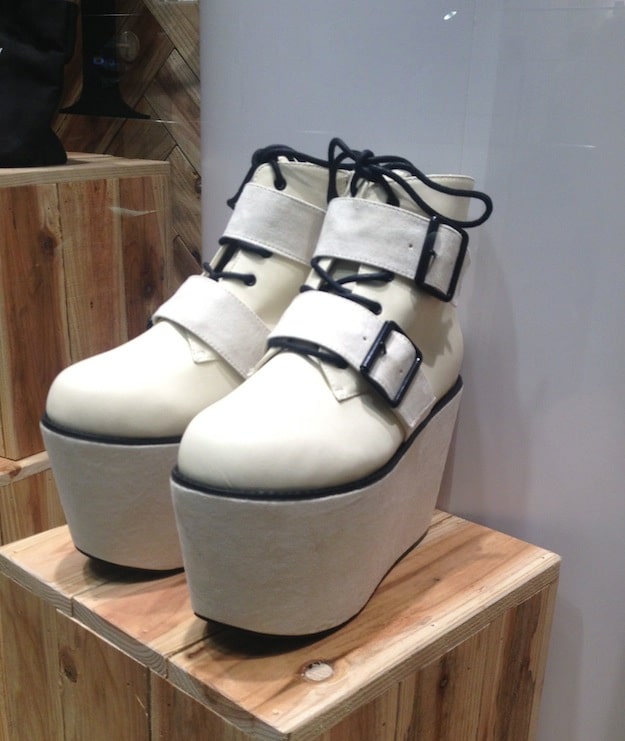 In fashion, yes, the baby doll look lives on, and footwear is fabulous. Mini skirts and dresses of sheer flowing fabric, wrapped or ruffled, are accented by ankle-high platform boots. Little ankle socks offset the boots with a sweet schoolgirl look. Flats are stitched, flowered, strapped, plain, and usually worn with toe socks or colorful anklets layered with leggings. Big, droopy handbags–sometimes two at once–are slung over shoulders. Pastels rule. Fashionable guys wear brightly-patterned or cropped pants, elegant shoes, and drapey Ts and loose layers. But these styles are the exception, found in the fashionable districts, not everywhere.
In contrast to the fashion scene is the sight of regular working people on the street. Intersections are packed with men in white shirts (even short-sleeved white shirts) and dark pants. A man wearing brown shoes is certainly a non-conformist. Businesswomen wear dark suits with white shirts. Even on a Saturday, street clothes for women cover the color palette from white to beige. Or black to navy blue. Or white with black.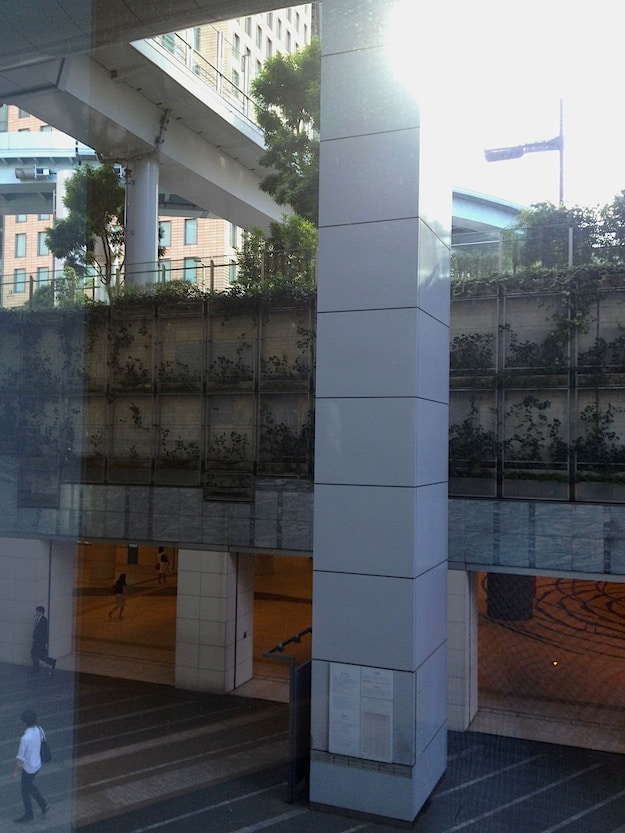 The contrasts of Tokyo are evident everywhere: youthful fashions against the conformity of work and street clothes; jumbles of electric lines tangled between buildings around the corner from a Wi-Fi hotspot outside a new fashion mall; the absence of international signs in one of the world's biggest train stations; lovely seating areas in the middle of the busiest sections of town; a long line of hipsters queued up to eat at the mundane Eggs and More restaurant in Shibuya (just like in Hawaii!). I especially love that you might die being run over by a bicycle (they share the sidewalk with pedestrians), but signs on the pavement admonish you not to smoke cigarettes as you walk down the street.
The beauty of the city is in these layers. From any number of vantage points, one can see four, five, six levels of city bustle. Look up to see streets and sidewalks in the air. Below, see more pedestrians moving into vast subterranean cities connecting train stations and department stores. It's difficult to know what ground level is.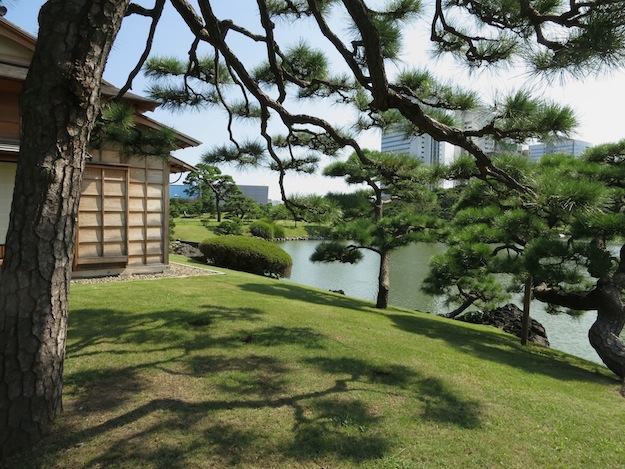 Beautiful 400-year-old parks are lined with crisp modern skyscrapers. The bustling Ueno neighborhood is somehow both jammed and calm. The museums and concert halls are centers for classic and modern art.
Still, in this very modern city, there is quaint nationalism and homogeneity. The young visiting British symphony conductor stands out among the Japanese onlookers pressing for autographs. The American with light curly hair is a real oddity even in this metropolitan area, and children love to stare at the guy with the western aspect.
Places We Can Recommend in Tokyo: Hotels, Restaurants, and Sites
Hotels
The Shinjuku Washington Hotel: Well-located, good price. We enjoyed the Korean restaurant in the lower level, running into a Venezuelan group visiting for their children's Karate tournament, and the location. Rooms and lounge are small, but great compared to what we found later. This large hotel in the government area is half the price of the Hyatt or Hilton.
APA Kodemmacho-Ekimae Hotel: In the central Tokyo financial district.  Even smaller rooms, no lounge space, but the breakfast included and laundry facilities were appreciated.  During our holiday weekend stay, the area was pretty much deserted.
Restaurants
Tsukiji Sushisay: A lovely respite after the hubbub of the Tsukiji Fish Market, this traditional sushi restaurant offers a set lunch menu with miso soup, nigiri, and tea for 1500¥–about $15. Fresh as fresh can be.
Hyecheong Korean Restaurant: It means "Village of the Sea." In the lower level of the Shinjuku Washington Hotel, this simple place provides unexpectedly wonderful spicy noodles and Bulgogi.  Korean sake and some friendly people invited us back for a second meal.
Other sites
Tsukiji Fish Market: on our first try, we walked the outer market area and enjoyed a fine meal at Tsukiji Sushi Sen.  All well and good. But on our second visit with Keiko, our guide via the phenomenal Tokyo Free Guide program, we saw the inner workings and saw the order taking and distribution first hand.
Kobushinosato Market: We only stopped in for water, but this little shop is typical of the fish market area, where questions are answered and all the other ingredients besides fish are available.
Hamarikyu Gardens: The family garden of Tokugawa Shogun, established some 400 years ago, is a delightful park around the only surviving tidal pond in Tokyo.  It's just minutes from the fish market and Ginza neighborhood. Check out the 300-year-old pine, the tea house, and the birds and fish. The water buses stop near here, too, in case you want to take off for other parts of the harbor.
Tokyo National Museum: A wonderful collection of classic Japanese art is exhibited in a beautifully sparse way.  The building itself is austere yet inviting, easily accessed from the Ueno metro and surrounded by the park and several other museums.
Electric Street in Shinjuku: Camera stores and electronic stores galore.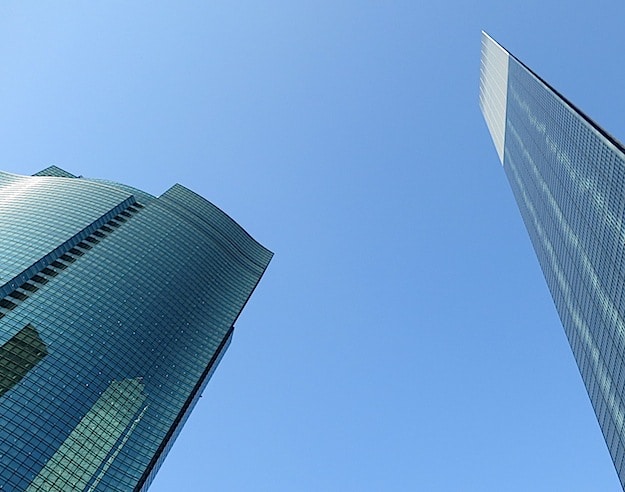 Shibuya: As far as I can tell, this is the updated version of the Ginza shopping district. Just walk the streets and malls, ending up on the rooftop of Tokyo Plaza with a Starbucks coffee.
Ginza: besides providing access to the fish market, Ginza neighborhood is home to the renovated Kabuki Theater and to the classic shopping street. We tried twice to score some Kabuki tickets, but turned down the standing-room-only option.
Sumo Wrestling: We lucked out. One of the six grand Sumo tournaments a year started while we were in Tokyo. Check out the possibilities at Sumo Tickets.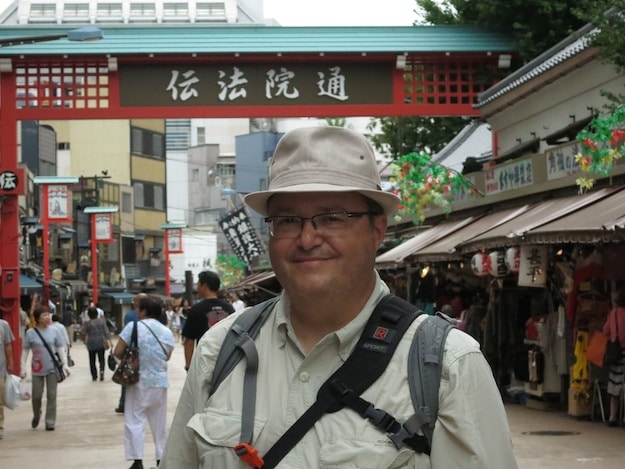 Sensoji Temple and Denbouin Street (Asakusa): The temple is historic, but the neighborhood is even more impressive. We walked and gawked, then had an excellent tendon (tempura with rice) meal on Denbouin Street…the place with the line-up of Japanese early in the lunch hour.

Here are some more tips from Tom on how to actually get around the huge city of Tokyo.
And here are a couple more views of the city: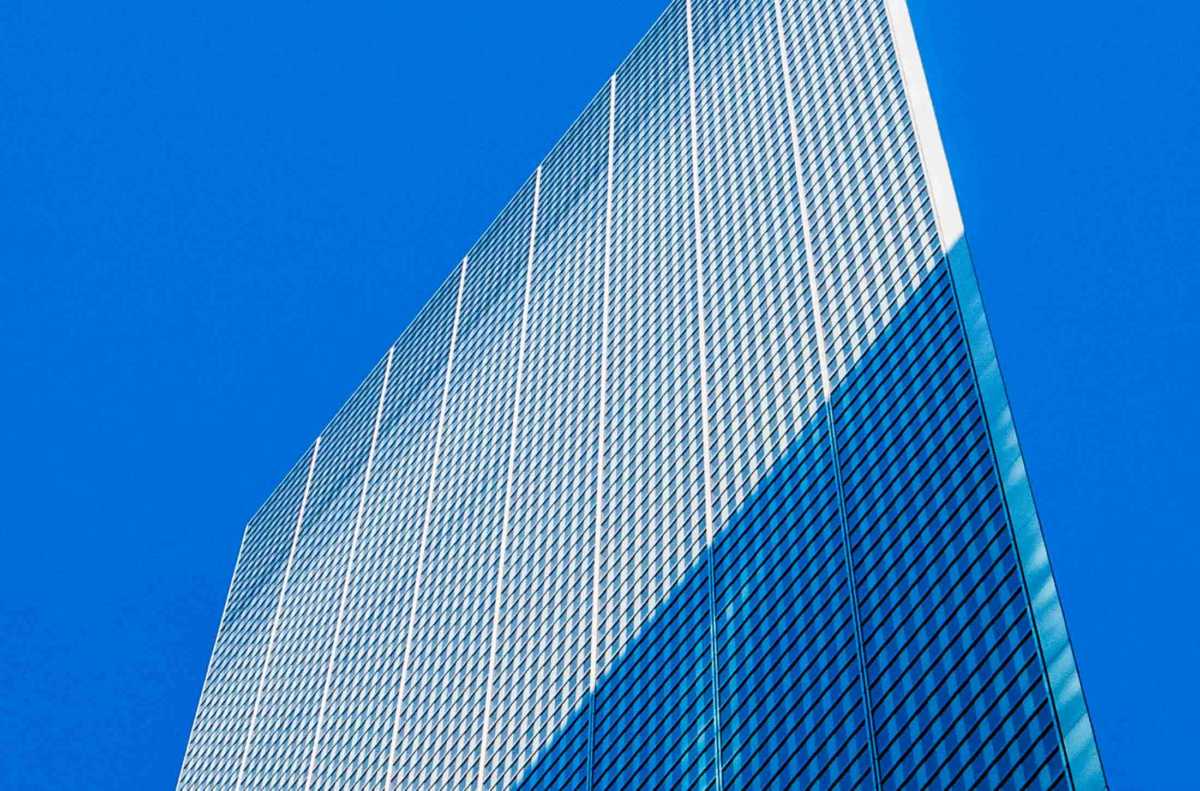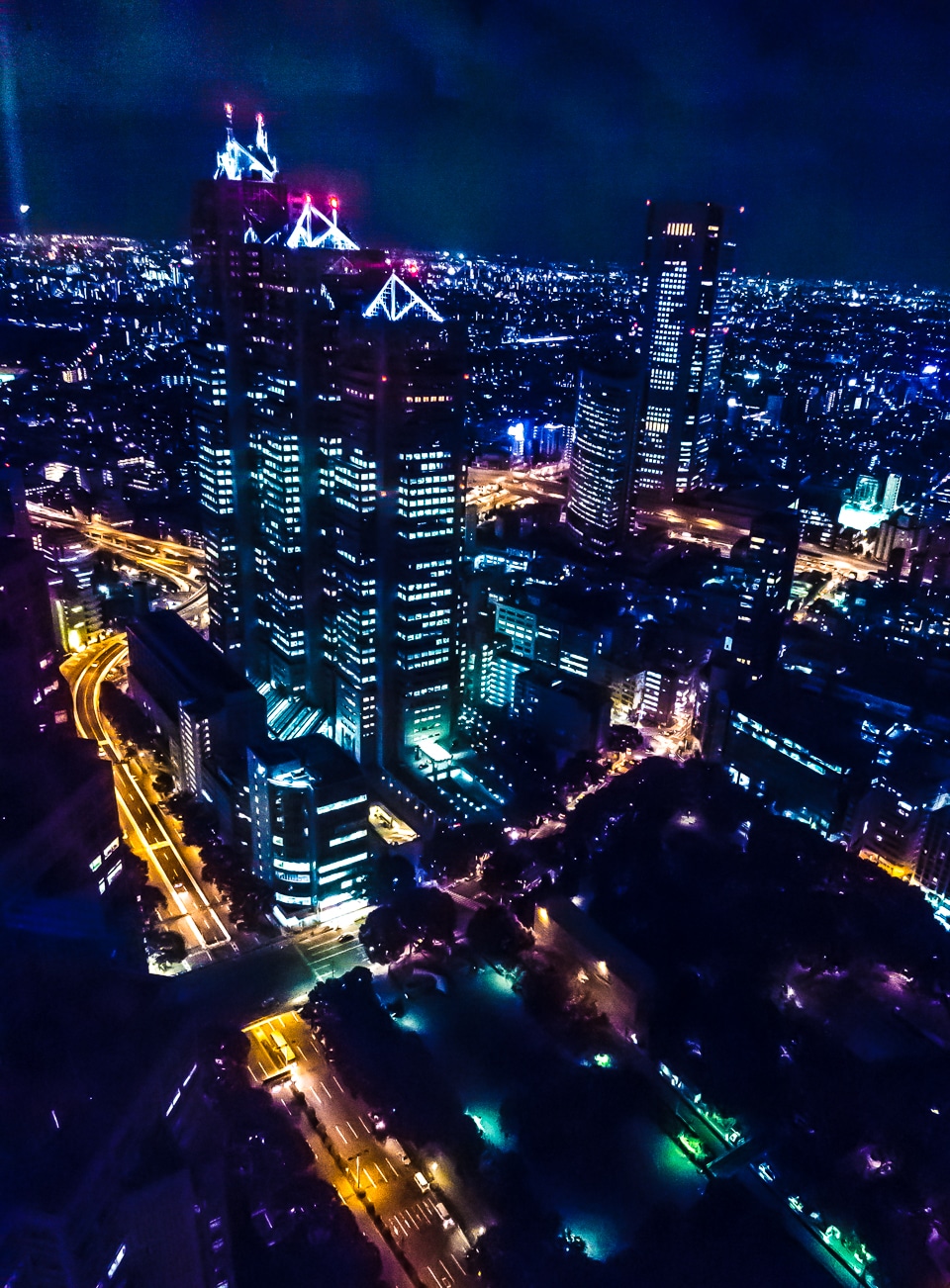 Tokyo is so big that you have to get a vantage point to take in just a bit of it. Luckily the city government offers just such a view from their own skyscraper. You can take the elevator to the top floor and they offer a 360 degree vista.
The three-topped building is the Shinjuku Park Tower, in case you were curious.
You can help yourself get ready for your own travels by reading our Get Started Planning Your Trip Now page.
We love traveling–with the right gear. We've gathered a lot of the stuff we use to make travel more pleasant and efficient all on one page. Shop our Travel Past 50 Amazon page to find our favorite gear. If you purchase something from the store, Travel Past 50, as an Amazon affiliate, may receive a small commission at no extra charge to you. Thanks.
Note: This post and other posts on TravelPast50.com may contain paid or affiliate advertising links.