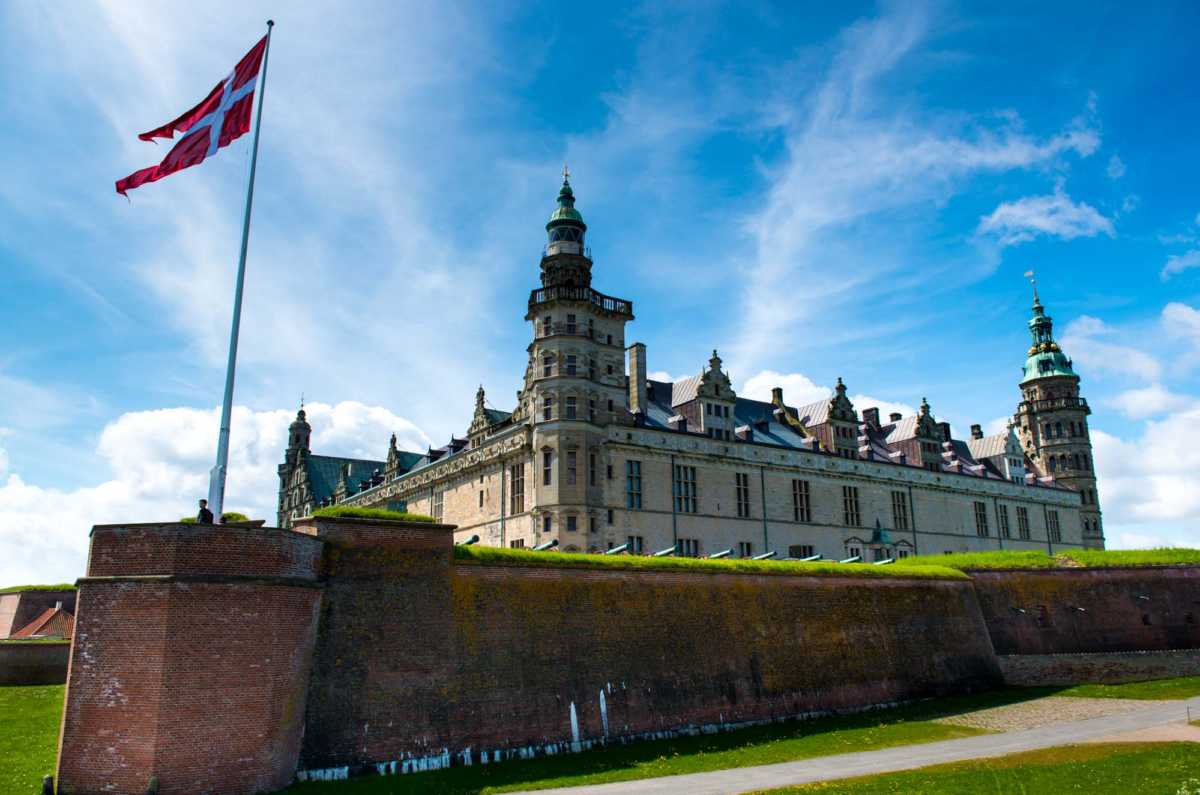 Kronborg Castle in Helsingor, Denmark, immortalized in Shakespeare's Hamlet as Elsinore, actually represents a significant place in European history. The castle sits right on the narrow strait between current Denmark and Sweden. The cannons pointed out at the waterway ensured that every trading ship that passed through the channel had to stop and pay a tax to the Danish king, which ensured both financial and military primacy to the Danes for about four centuries. Any guesses as to who finally broke the Danish monopoly on shipping in the area? Yup, it was the good old United States, who refused to pay the tax. Eventually this led to a treaty which abolished the tax, although Denmark did get a payment to do away with it. Cheaper than a war, I suppose.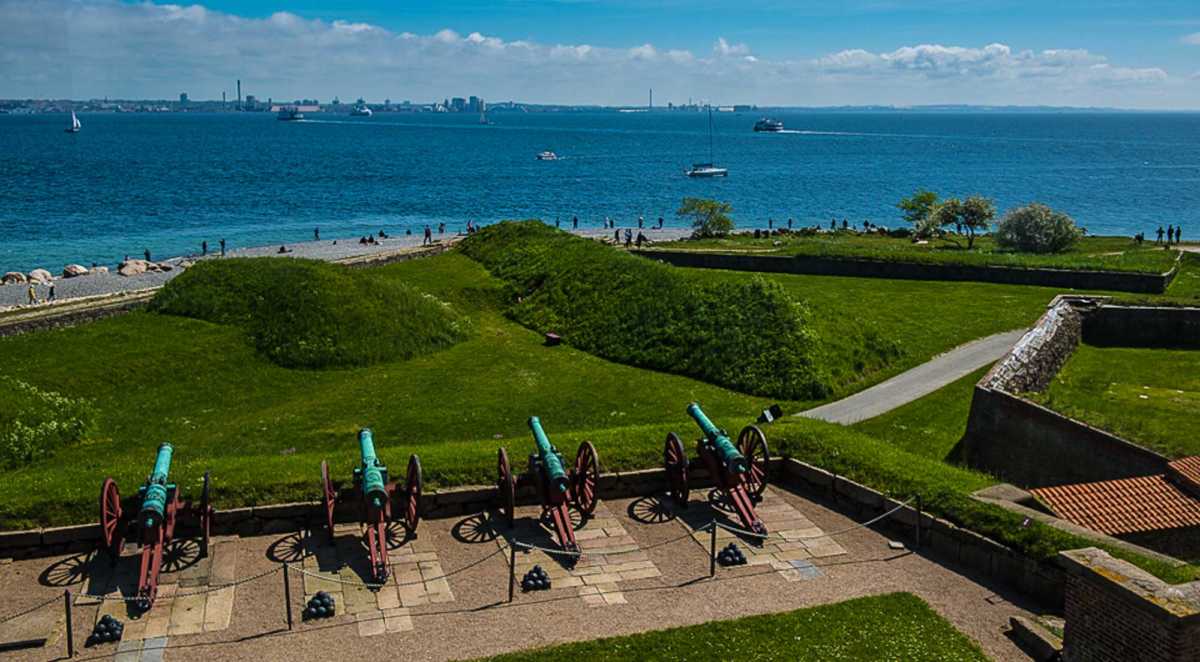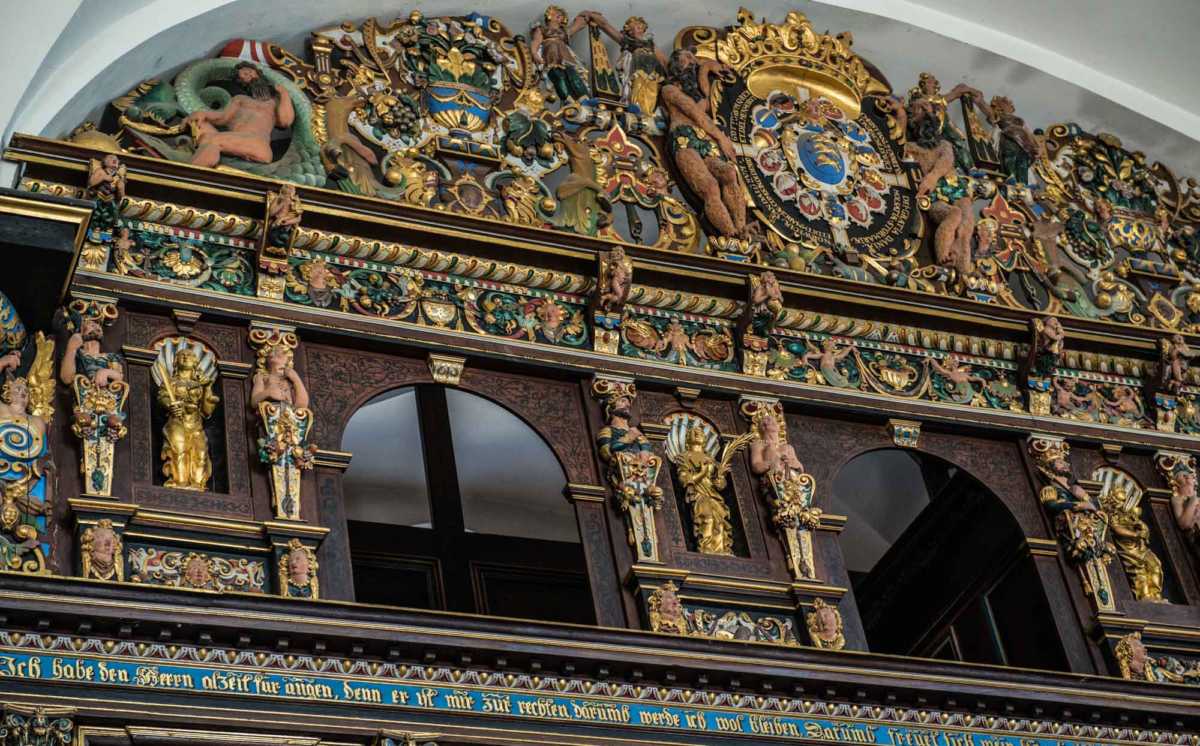 Remember that scene from Hamlet in which Hamlet comes upon Claudius in his chapel? Hamlet thinks Claudius is praying, and so can't kill him for fear of sending him to heaven because he is repenting. As we omniscient readers know, Claudius wasn't praying. And anyway Hamlet was always looking for any excuse for not doing anything. But, if he had acted, it would have saved the lives of Gertrude, Ophelia, Rosencrantz and Guildenstern, Polonius and Laertes, not to mention his own. Then we wouldn't have had much of a play, would we?
This is the king's gallery in the chapel at Helsingor Castle–known as Elsinore to us English majors. If Claudius really was in his chapel, perhaps he was up here, above the pews, rationalizing all the things that evil kings do. There is some speculation that Shakespeare actually visited Helsingor Castle, but that's just conjecture. However, some English theater companies did perform here during that time, so perhaps at least Shakespeare heard descriptions from his peers.
Some posts on Travel Past 50 may contain affiliate links. If you buy something through one of those links, we may earn a small commission. As an Amazon associate, we earn from qualifying purchases.
BTW, just to clear up any confusion, this is actually called Kronberg Castle, and it's in the town of Helsingor, Denmark. Since Shakespeare chose to ignore the name Kronberg, who am I to argue?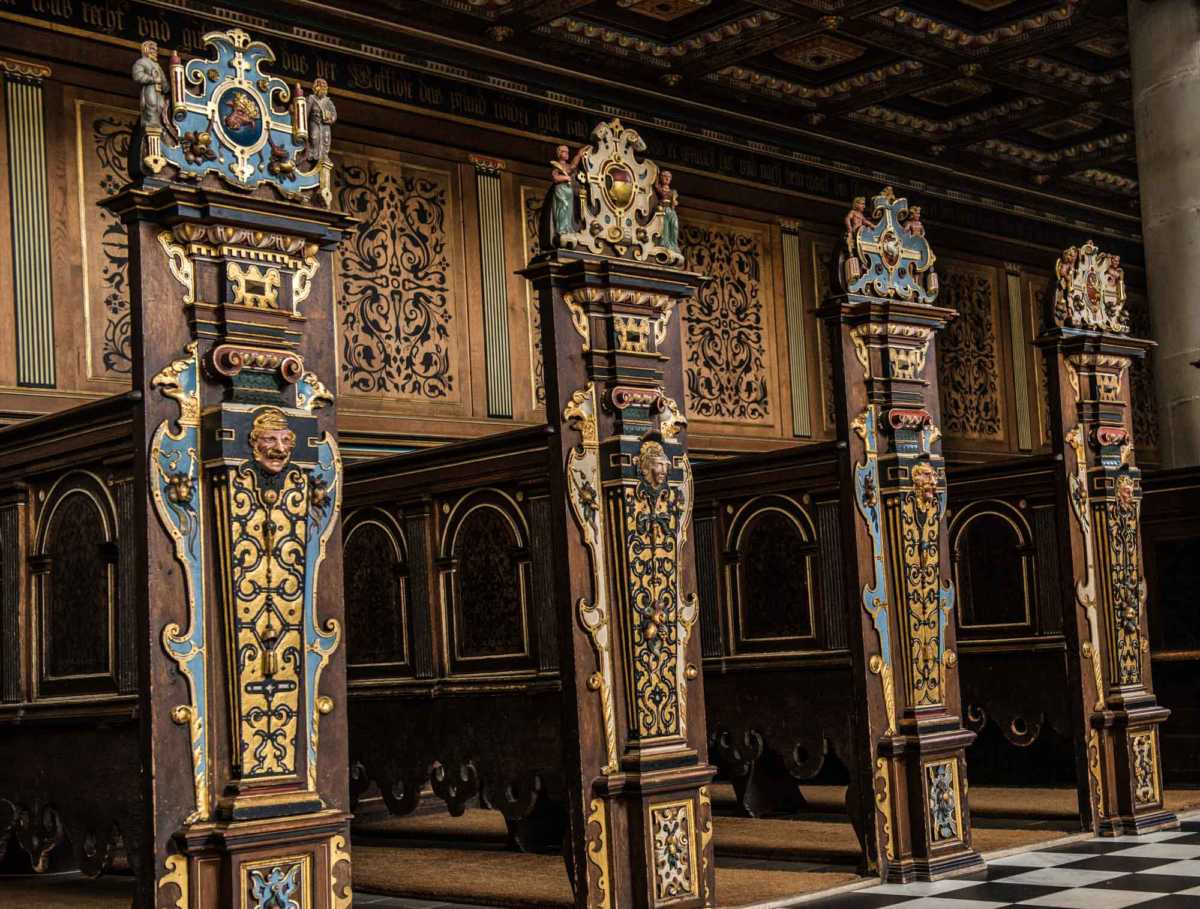 Also, here are a couple shots of the chapel pews. Lovely decoration, no? They don't make churches like this any more.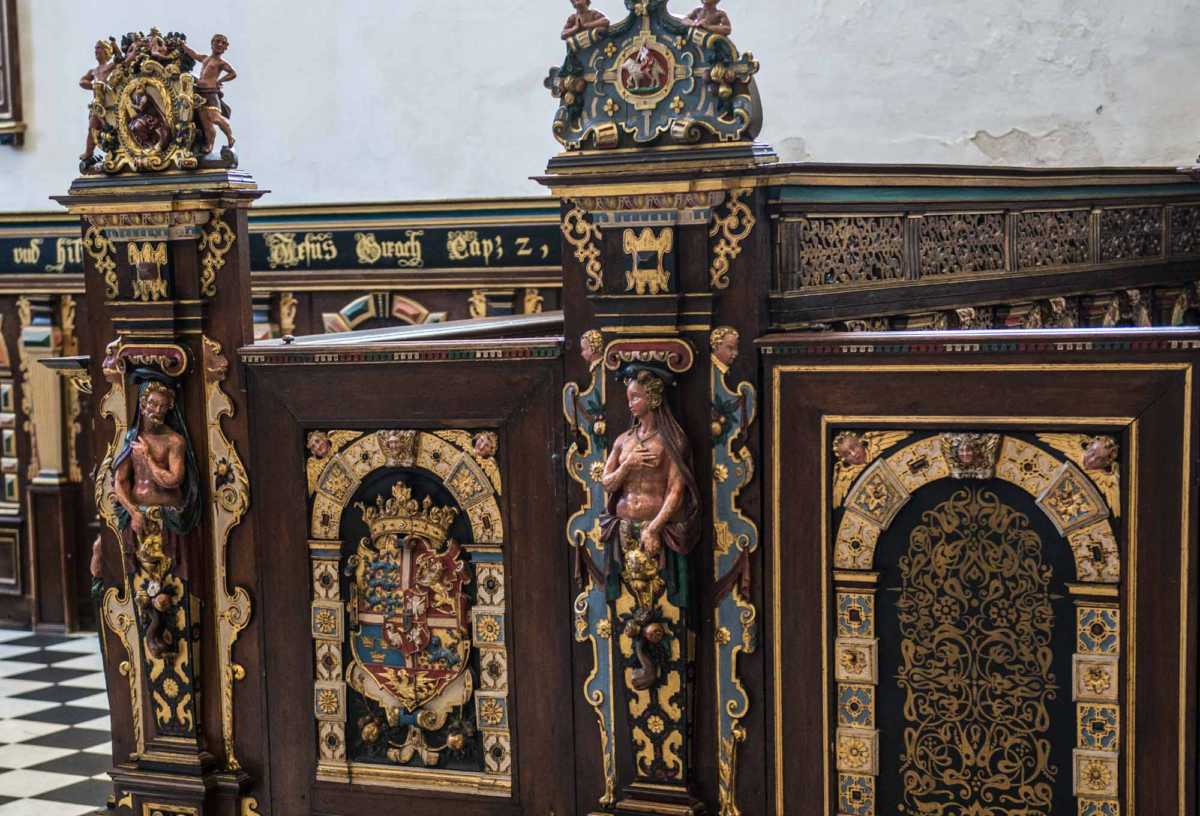 This is an updated version of a post published in 2014.
Kronborg Castle is a UNESCO World Heritage site in Denmark. Click the link to see a list of all UNESCO sites in Denmark, including links to all the sites we have visited.
How to get to Kronborg Castle in Helsingor
Kronborg Castle is easy to reach from Copenhagen. Trains leave about every 20 minutes during the day from the Central Copenhagen station. It takes about 40 minutes. It's best to buy a day ticket, as that's cheaper than a round trip to Helsingor. The castle is within easy walking distance from the Helsingor train station.
There are also several buses and tours.
Where to stay in Copenhagen
When we're looking for a place to stay in Copenhagen, or anyplace, for that matter, we always check Booking.com. Click this link for a list of recommended Copenhagen hotels. If you book a hotel in Copenhagen using this link, Travel Past 50 will receive a small commission.
Tours in Copenhagen and day tours outside the city
If you book any tours of Copenhagen or other locations using the links below, Travel Past 50 will receive a small commission.
Travel Planning Resources
Looking to book your next trip? Use these resources that are tried and tested by us. Flights: Start finding the very best flight deals by subscribing to
Thrifty Traveler
. Book your Hotel: Find the best prices on hotels with
Booking.com
. Find Apartment Rentals: Find the cheapest prices on apartment rentals with
VRBO
. Travel Insurance: Don't leave home without it. We recommend
Allianz Travel Insurance
. Need more help planning your trip? Make sure to check out our
Resources Page
where we highlight all the great travel companies and products that we trust. See all of the gear and books we like in one place on our
Amazon shop
.