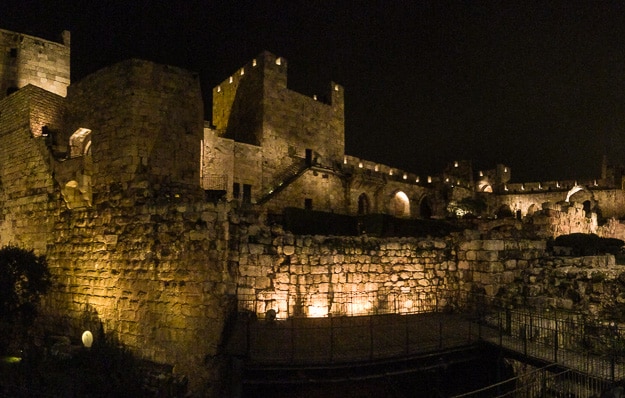 People might look at you askew when you tell them your plans to travel to Israel and the Middle East. We received such a warm welcome in Jerusalem, however, that I magically recovered from pneumonia and got out to meet people and visit museums and landmarks. It's a wonderful city and entirely functional for tourists. Let's face it: people have been making pilgrimages to Jerusalem for thousands of years, so the city is well prepared. Visitors today, as always, include Christians, Jews, Muslims, students, historians and archeologists. These days, the city is also attracting start-up companies, tech companies, marathoners, opera and culture fans, and foodies.
We met with Mordecai Holtz at the cozy Kadosh coffee shop in Jerusalem. Mordecai found us, actually, because he's working with the city of Jerusalem to advance tourism. (He maintains his own marketing firm, Blue Thread, too.) We got together a second time to record some of his insights on Jerusalem tourism.
As you will hear, Jerusalem has identified various target markets and created a number of annual events to enhance visitors' experiences.
The city works because its citizens work together. Check out the Jerusalem website, ITravelJerusalem, for dates and details on the major events mentioned in the interview. (I Travel Jerusalem also offers an app for walking tours of the Old City.)  For current news, visit ITravelJerusalem on Facebook.
[powerpress url="https://travelpast50.com/wp-content/uploads/2015/02/MordecaiInterviewEdit246medium.mp3″]