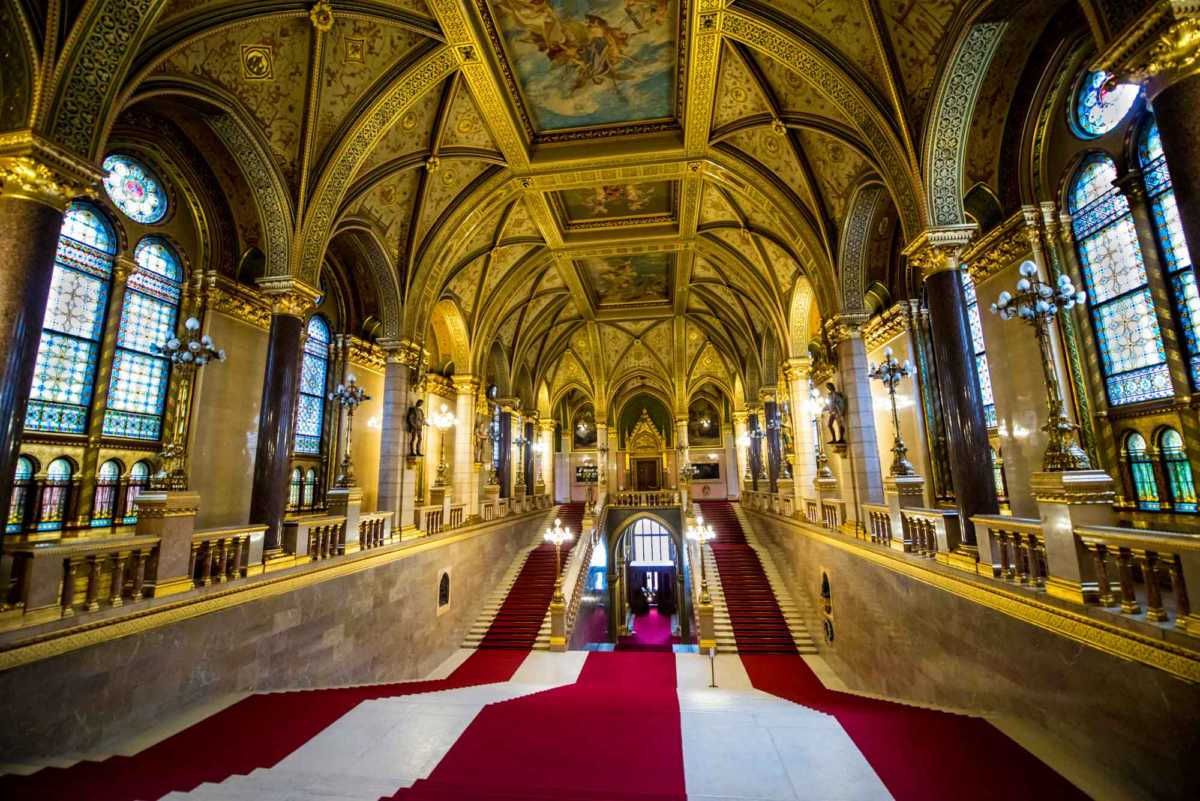 As Kris and I were walking around Budapest last night we were talking about this city and realizing that it was really growing on us. We're getting familiar with it after two long visits (for us) in the past two years. We now have favorite restaurants, two favorite places to stay, (an AirBnB and the Kempinski Hotel) and it's got some of our very favorite buildings in Europe (St. Stephen's Cathedral, The Matthias Church, The Opera House, and the Parliament.)
We've look at the Parliament building many times from the perspective of the Danube and the opposite bank of the river on the Buda hill. But, until today, we'd never been inside. Don't know why we'd given it a pass, but we made up for it today.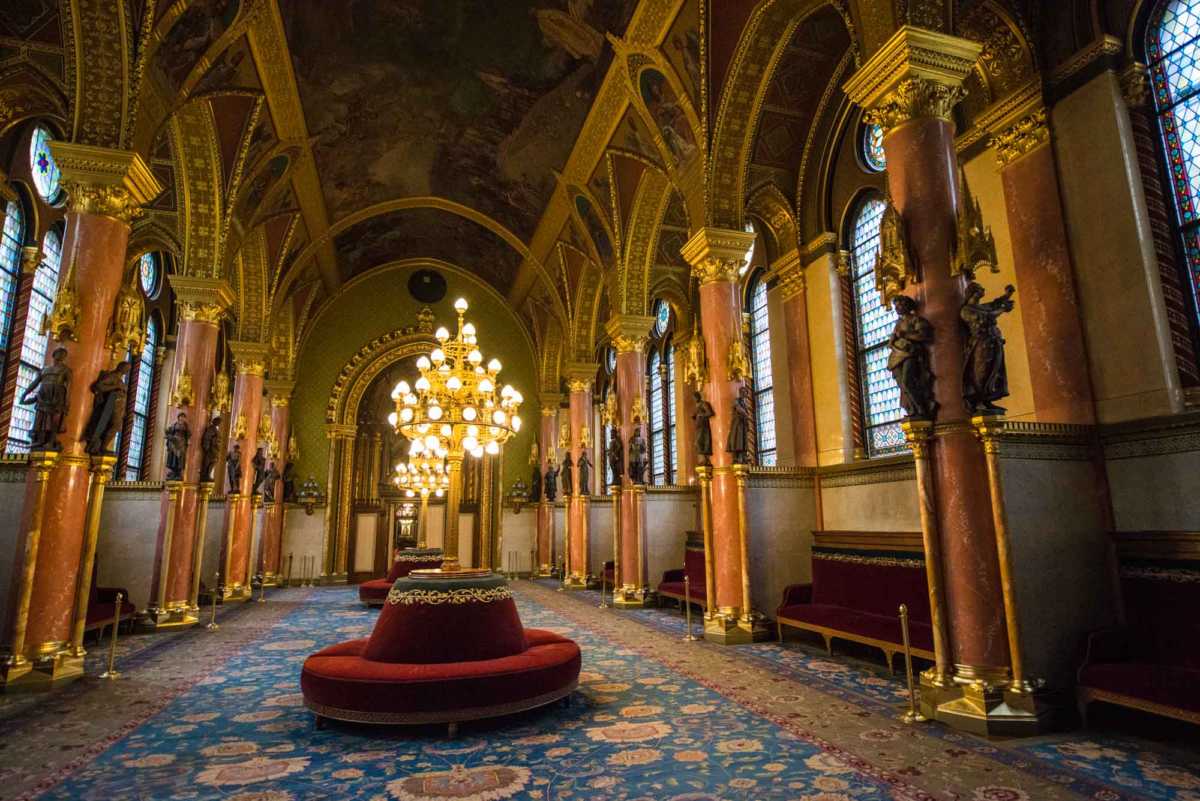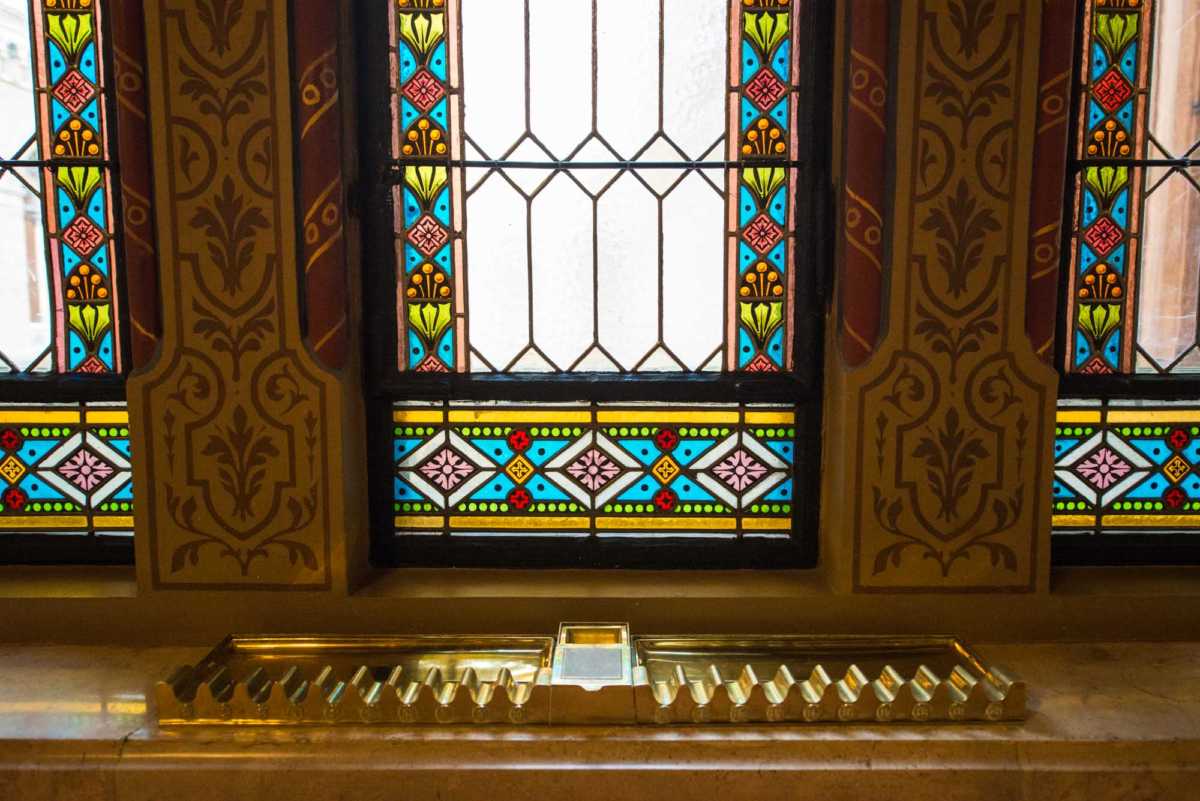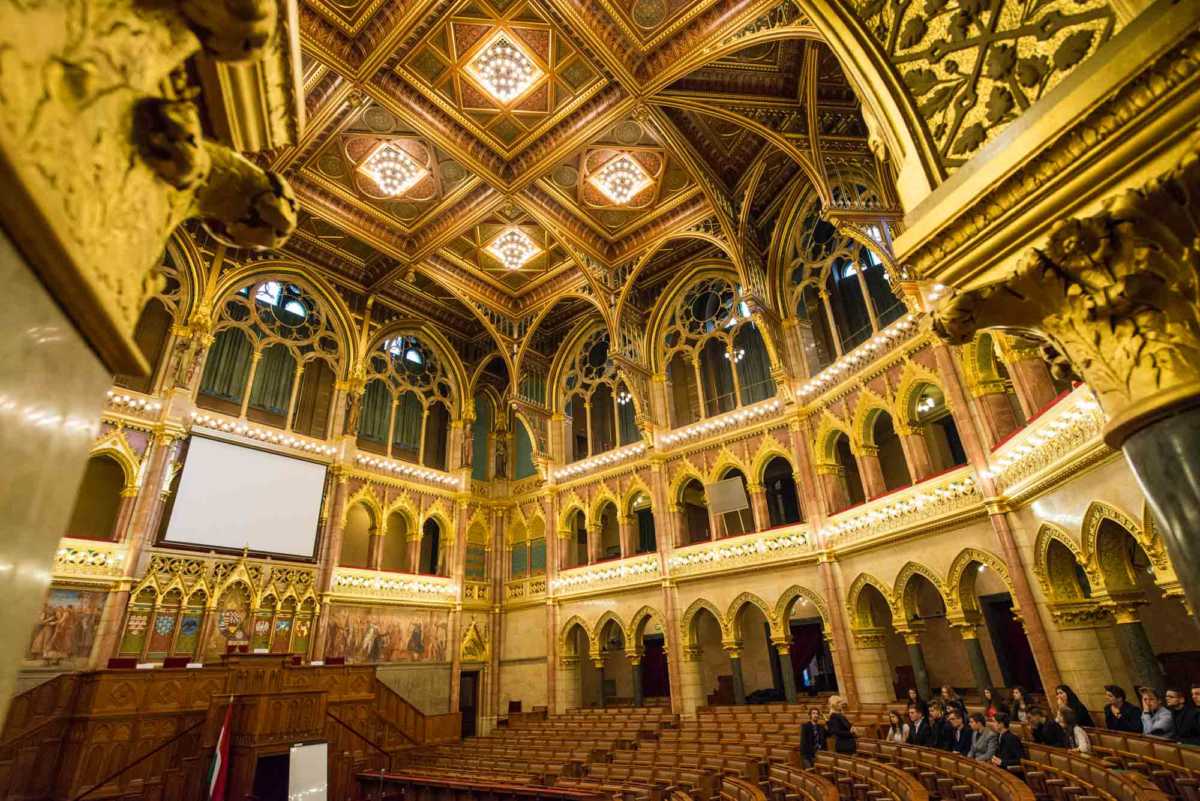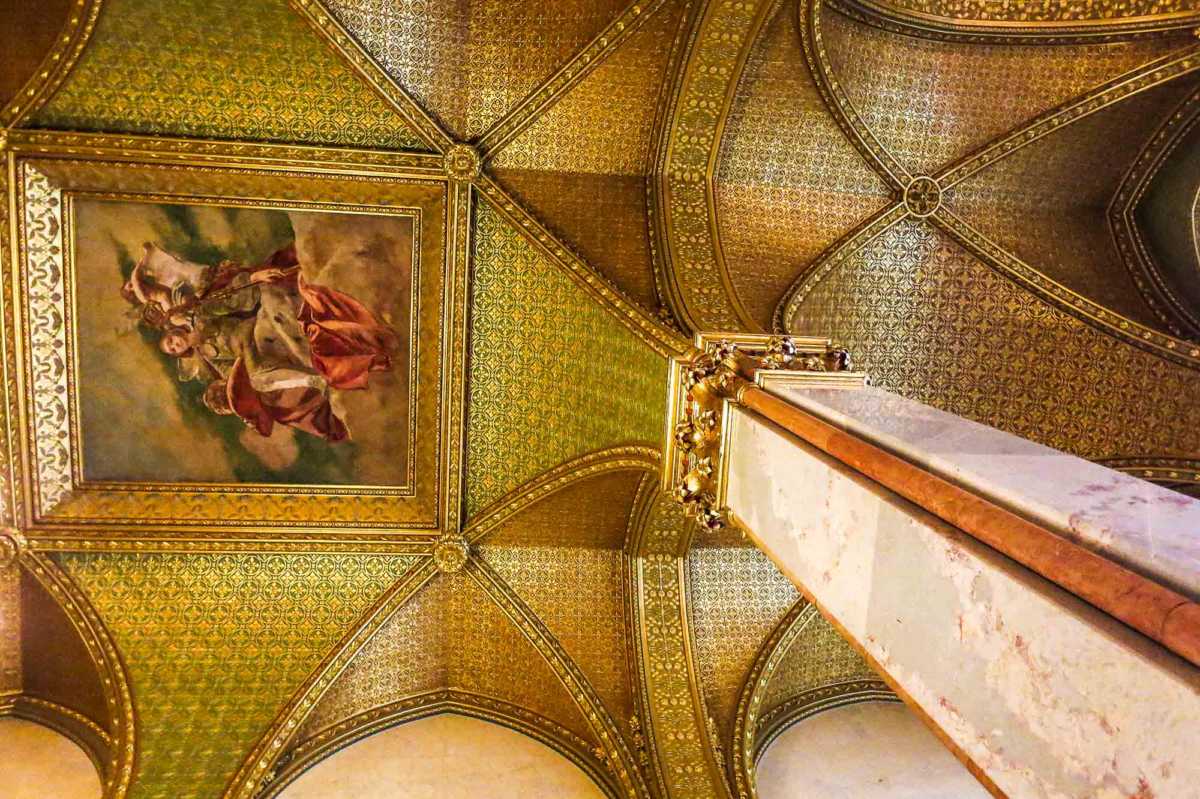 Unfortunately, the only way to see the inside is a guided tour, which costs 5200 Hungarian Florins (about $18 USD.) The tour itself is rather a rushed affair with about 50 people and a guide who is mostly interested in getting you through the parts of the enormous building that you're allowed to see as fast as possible.
And the final indignity is in the most beautiful room in the place, under the central dome where all the statues of the Hungarian kings line the walls and are illuminated by beautiful windows, no photography is allowed. We were told the reason was because the Hungarian crown jewels are there. What the hell? Do they think we're casing the place?
So, that's a bit unsatisfying. However, the rest of the interior vistas mostly make up for the disappointment. They're spectacular. Scrape up the $18 and go. And lag behind as much as the accompanying policeman will let you and take your time and get a few nice pictures. But don't even try to raise your camera in the dome room. There are lots of police and soldiers around, who seem a lot more serious than your usual tour guides and minimum wage guards who usually enforce the no photo rules.
One more thing: here's a very nice picture of the outside of the Parliament at night that Kris took from our Viking Cruise boat.