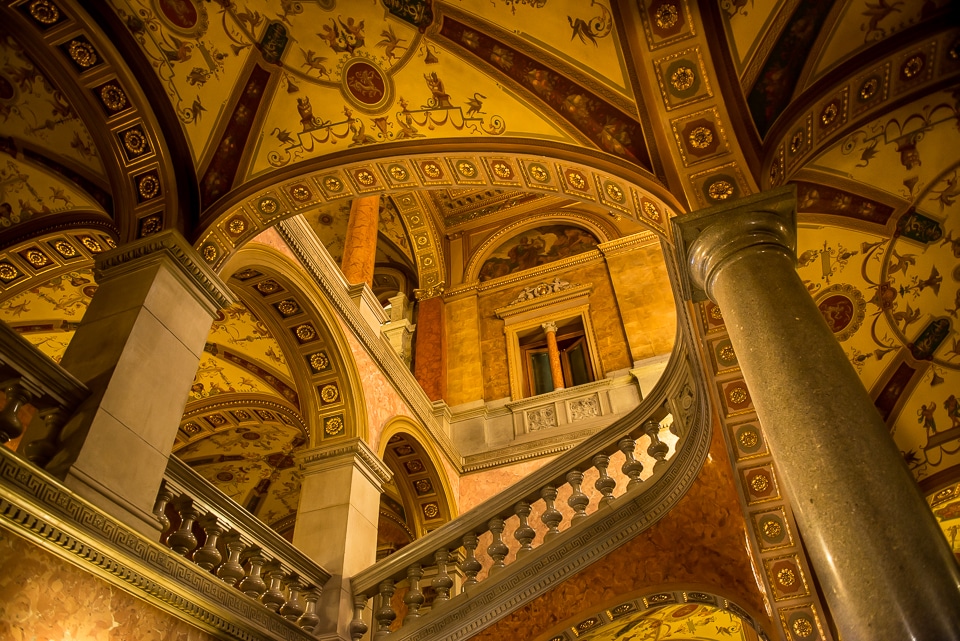 Cleaning up a few left over shots from 2013…We loved the Budapest Opera House. Unfortunately we weren't able to enjoy a performance. (I'm more of a ballet fan anyway.) Next time.
No special effects here. Just used Lightroom to lighten up the shadows and darken the highlights of the direct lights on and below the stairway. I used the Nikon D800E and a slow shutter speed, ISO 800, f/2.8, 1/50 second exposure. I left the warm tones of the incandescent lighting untouched.
For more info about the equipment and software I use, see this page.
You can buy prints of my photos on my Smugmug page.