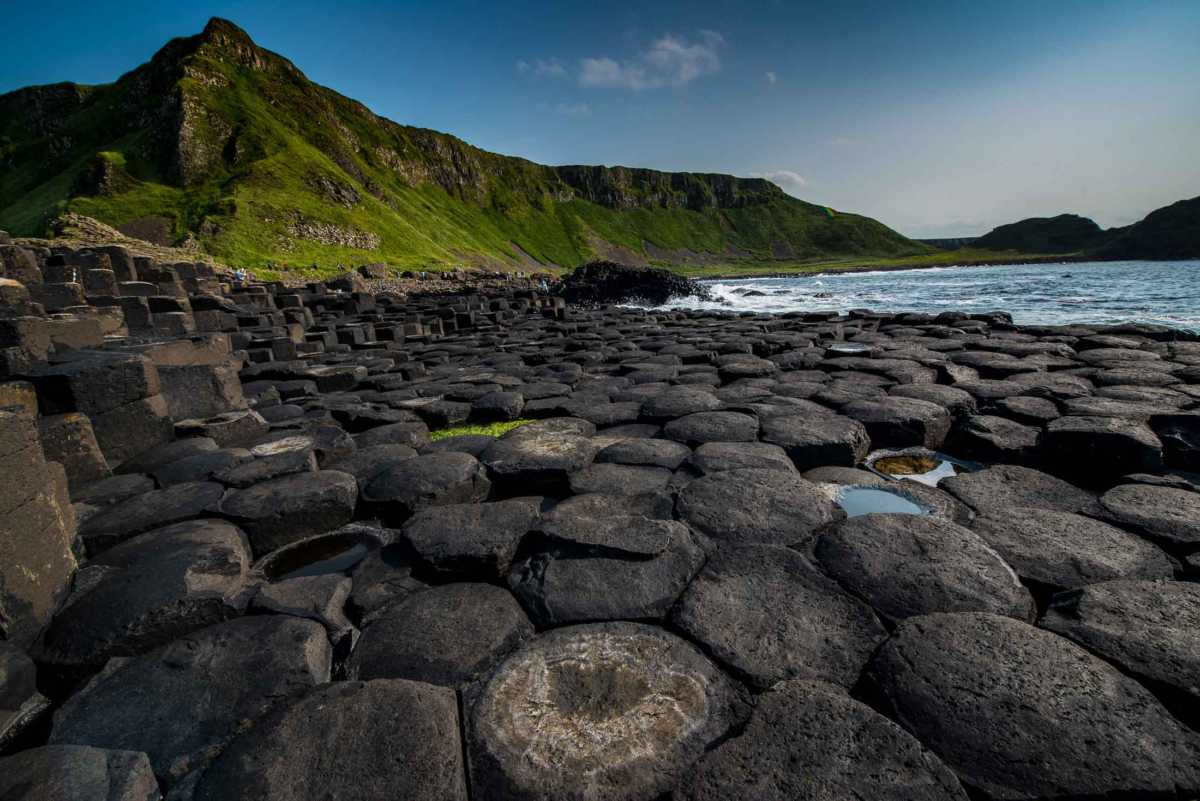 When we're somewhat close, we usually go out of our way to visit Unesco World Heritage sites. In this case, we tore ourselves away from the Bushmill's Irish Whiskey Distillery to walk it off a bit at Giant's Causeway. What distinguishes it is not only the typical rugged Irish coastal beauty, but the unusual hexagonal stone column formations. The audio tour explains how they were formed, and I'll leave it to you to read it on Wikipedia if you like. I like the legendary explanation better though, especially as the Irish Giant Finn MacCool gets the best of the Scottish giant by using his wits.
The Giant's Causeway is a UNESCO World Heritage site of the United Kingdom. Click the link to see our other posts about UNESCO World Heritage sites in the UK.
We love traveling–with the right gear. You can check out a lot of the stuff we use to make all our travel much more pleasant and efficient all on one page. Click here to see it. If you purchase something from this page, Travel Past 50 will receive a small commission at no extra charge to you. Thanks.