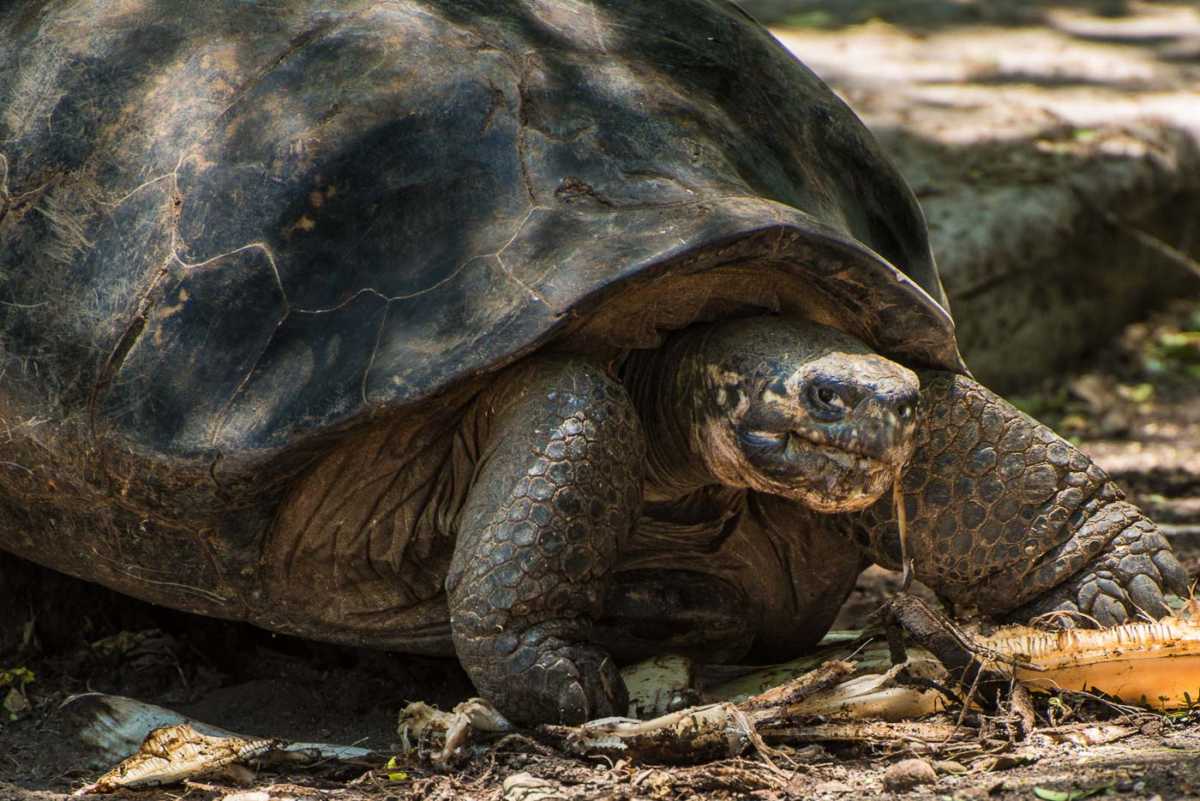 I don't think this guy has a name, like his predecessor Lonesome George, but he's enjoying the good life at the Tortoise Breeding Center on Isla Isabela in the Galápagos.
One of the things we learned while in the Galápagos last week is that there were, at one time, 15 species of Galápagos tortoises, and that now 4 of those 15 species are extinct. Since the time of the great whaling fleets from North America and Europe, the Galápagos Islands were frequent stopping points for the ships as they would capture live tortoises and take them on their ships to provide meat for the long voyage. There is one account of a 19th Century whaling boat capturing over 700 tortoises for meat.
So, the Tortoise Breeding Center on Isabela is the place where these tortoises are bred and later released into the wild on their native islands when appropriate. To date, the Center has released over 2100 tortoises since its inception in 1999.
Who knew that the tortoise species were different on all the Galápagos islands? I didn't. I guess Darwin probably did. And that's why he's Darwin and everyone who knows anything knows how important this man was to our understanding of the world.
We're just back from 10 days on four Galápagos islands with Galakiwi Tours. What a great time. More info to come. But take our word for it, if you're intrigued by the Galápagos, give Galakiwi a call. We couldn't have asked for a better introduction.