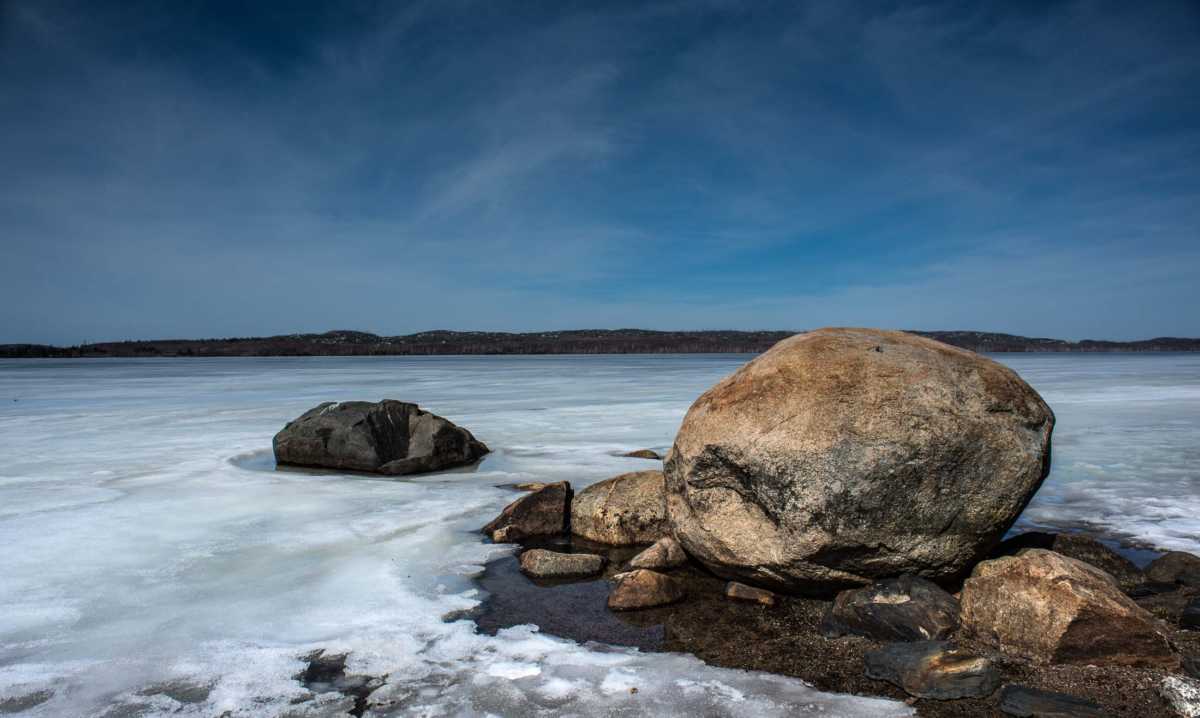 After spending the last few months in unseasonably warm weather in Iowa and Minnesota, it was a bit of a surprise to drive four hours north of the Twin Cities and see that there is still snow, and that the lakes are still frozen–albeit quite slushy.
There were signs on the door of Gunflint Lodge in the Boundary Waters Canoe Area Wilderness. "Thin Ice! Think of the people who will have to rescue you. Don't go out there."
The slush was so thin in spots, you could see the water underneath. Indeed the ice around the large stone was gone, signaling the canoe expeditions that give this area its name are just weeks away. Inside the outfitter building, we heard the phone discussion with a prospective visitor. "We can supply that, and that. You'll need to bring that." And so forth.
That's Canada on the other side of the lake, btw. Hence the name Boundary Waters. There are hundreds of glacial lakes up here. If you want to canoe and camp, you'll need a permit. Apply early. Some of the best camp sites go fast.
Get all our travel tips delivered to your inbox
Subscribe to our email newsletter