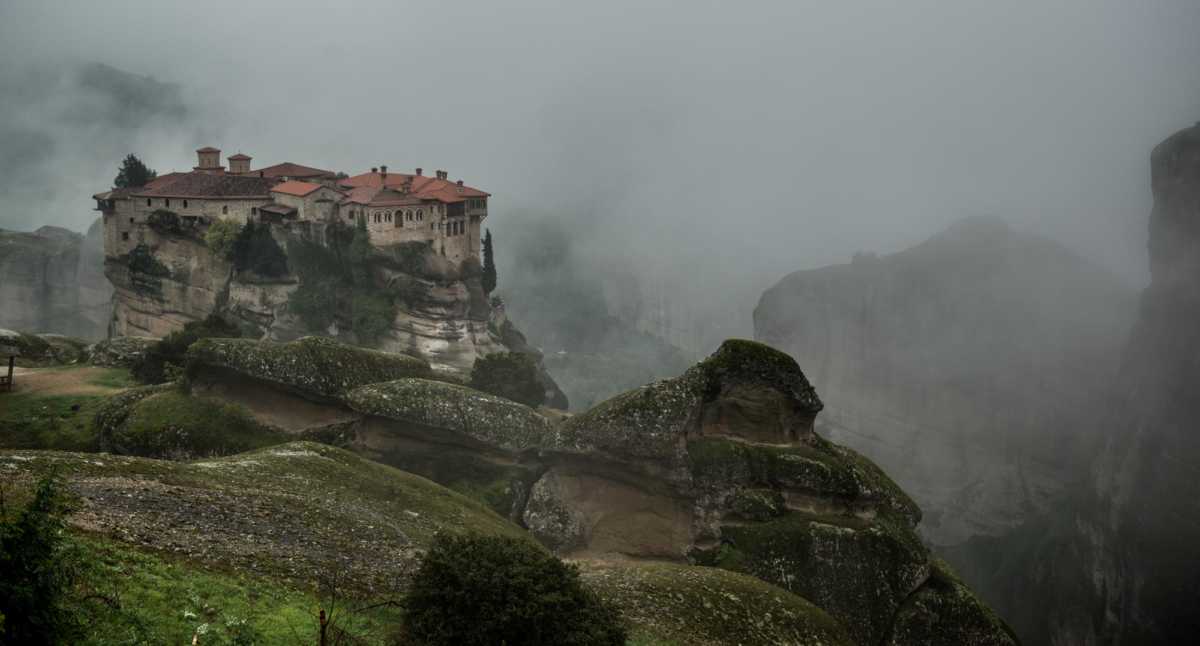 We spent a couple of weeks in Greece and one of the things I remember most from the mountains was the seeming constant presence of fog. Both the ancient polytheistic religion, as personified by Mount Olympus, and the medieval Orthodox Christian religion as practiced in the mountain monasteries of Meteora, Greece seemed to rely on clouds to provide the appropriate air of mystery that both obscures and enhances the various mythologies.
Or at least it seems that way. I mean, what's the point of religion if it's all clear and understandable?
There are two basic modes of visiting Meteora, Greece. Once you get there you can do a bus tour that will wend you through the mountains and you'll get to see most of the important monasteries, although the bus is not much for stopping to let you get panoramic views of the stunning natural beauty. But, you will get to see the interior paintings of the monasteries, which are wonderful. However, they mostly don't allow photos, so you'll have to just bring your eyes and a good memory.
The other, and I think the better way, is to take a walking tour of the area. Check in with the tour agency Visit Meteora and take the walking tour led by George. It's great, you'll learn a lot. And, if it's a sunny day, you'll get a view like this.
Get all our travel tips delivered to your inbox
Subscribe to our email newsletter