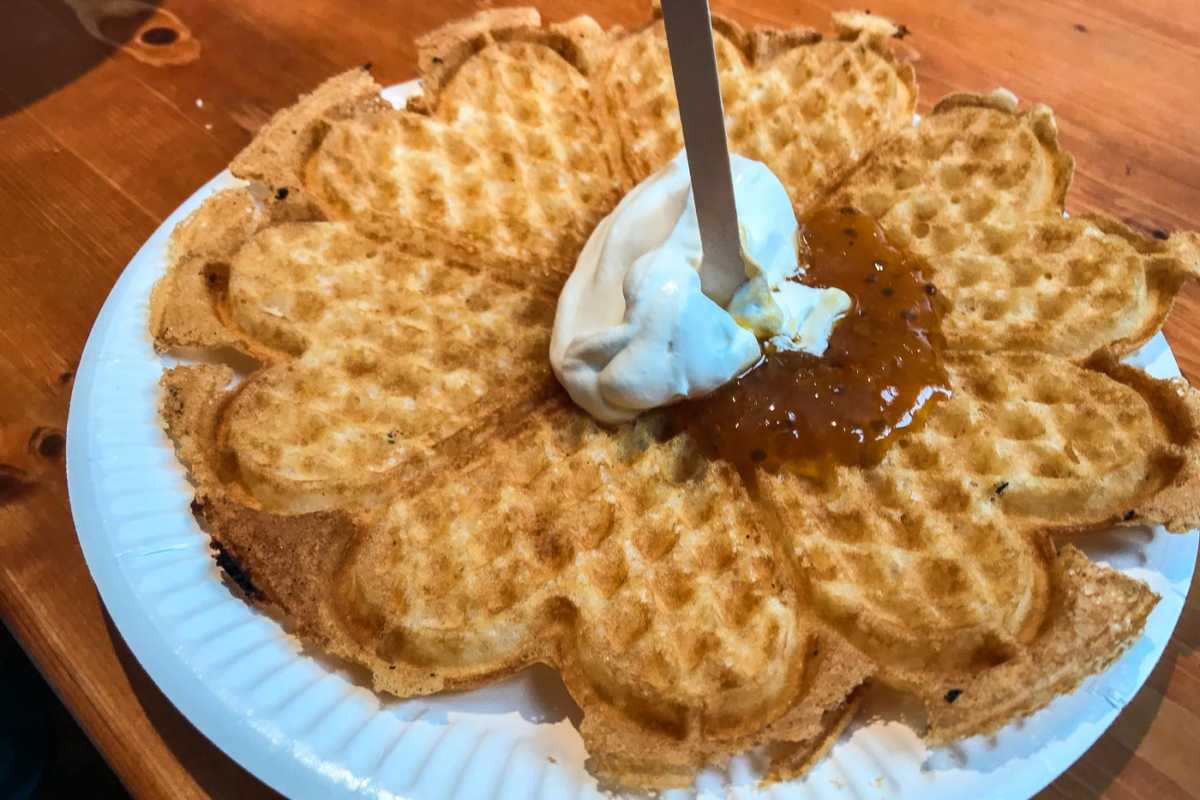 Swedish foods and restaurants were not foremost on our minds when we booked our trip to Sweden. Our purpose was to visit areas outside of Stockholm, to absorb the landscape, participate in winter activities, and explore the history and people that are so closely related to me personally and to our Minnesota roots.
All those goals were satisfied, in no small part because they were each punctuated with local flavors and culinary traditions that tied all the pieces together. To put it more bluntly, we were thrilled by the food on our trip all across Sweden, and by restaurants and cafes big and small from Jämtland-Härjedalen to Värmland.
Sweden's culinary reputation is oftentimes stuck on meatballs with lingonberries. Of course, we sampled helpings of meatballs and mashed potatoes every now and then. (They may be ubiquitous, but they certainly aren't identical from one restaurant to the next.) Other popular Scandinavian comfort food shouldn't be overlooked, notably Skagen Toast. Found on nearly every menu, this satisfying shrimp salad on toast may be eaten as a starter or a light meal.
The Swedish fika–the institution of a social cup of coffee with a pastry or light bite to eat–is a tradition that's easy to slide into. Cinnamon or cardamom rolls are the usual choices with coffee. But a proper fika, like high tea, might provide seven varieties of cakes or cookies to accompany the coffee.
Across the country, the culinary highlights involved intense flavors and delightful combinations, as if the short growing season concentrates the produce and inspires the chefs. Like tart lingonberries with meatballs and gravy, pickled vegetables add welcome zest to complex meat dishes; a dollop of roe tops a creamy chevre cheese; truffles add a wild edge to eggs; and forest berries and root vegetables accent excellent coldwater cod or north country reindeer. Even the national drink, Aquavit, is tinged with fennel, aniseed and cardamom.
To explore Swedish food and restaurants, you'll want to check out The White Guide, a restaurant guide to all the Nordic countries. To be listed here is a big deal. The Swedish version has been published yearly since 2005. The newer White Guide Café edition focuses on best coffee and pastry cafes. Since 2014, an international guide in English reviews 300 top restaurants in Sweden, Denmark, Norway, Finland, Iceland, Greenland, the Faroe Islands and Estonia.
Read on for our selection of restaurants and cafes in Sweden's Jämtland and Värmland regions. Smaklig måltid! (Have a good meal!)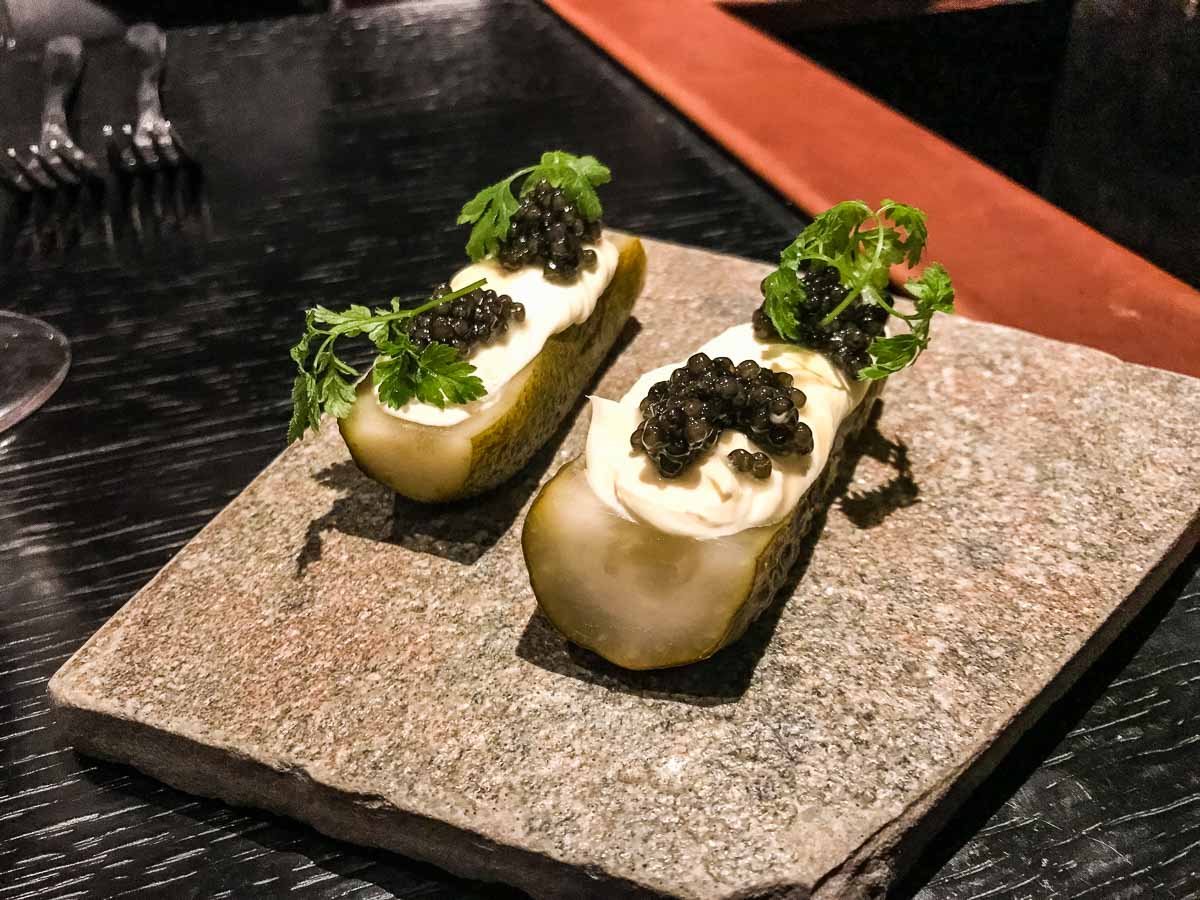 Food in Åre, Sweden, (Jämtland-Härjedalen)
We started, for example in Åre, Sweden, a wonderful town between lake and mountain, established for year-round recreation. This region of Jämtland Härjedalen is also home to one of the world's most famous restaurants, Fäviken Magasinet, the 24-table, White-Guide-award-winning, Chef's-Table-featured creation of Chef Magnus Nilsson.
Still, without a reservation at Fäviken, eating in Åre quickly exposes the intimate relationships between the fresh air and mountain berries, earthy mushrooms and light-deprived root vegetables, and northern lights and herds of reindeer. Even if we don't believe we are what we eat, Åre restaurants convinced us, at least, that what we eat helps us see where we are.
Perhaps the most representative food in Are is the cloudberry. Shaped like a raspberry but softer pink and less tart, the cloudberry shows up in chocolates and sauces. Nowhere is it more appreciated than as cloudberry jam, eaten on top of a waffle with a dab of whipped cream, enjoyed at the peak of Åre mountain in a hut covered by snow. Oh, the rewards of skiing Åre Mountain!
Read all about our adventures in Åre and Jämtland–including more restaurant notes–in this full post.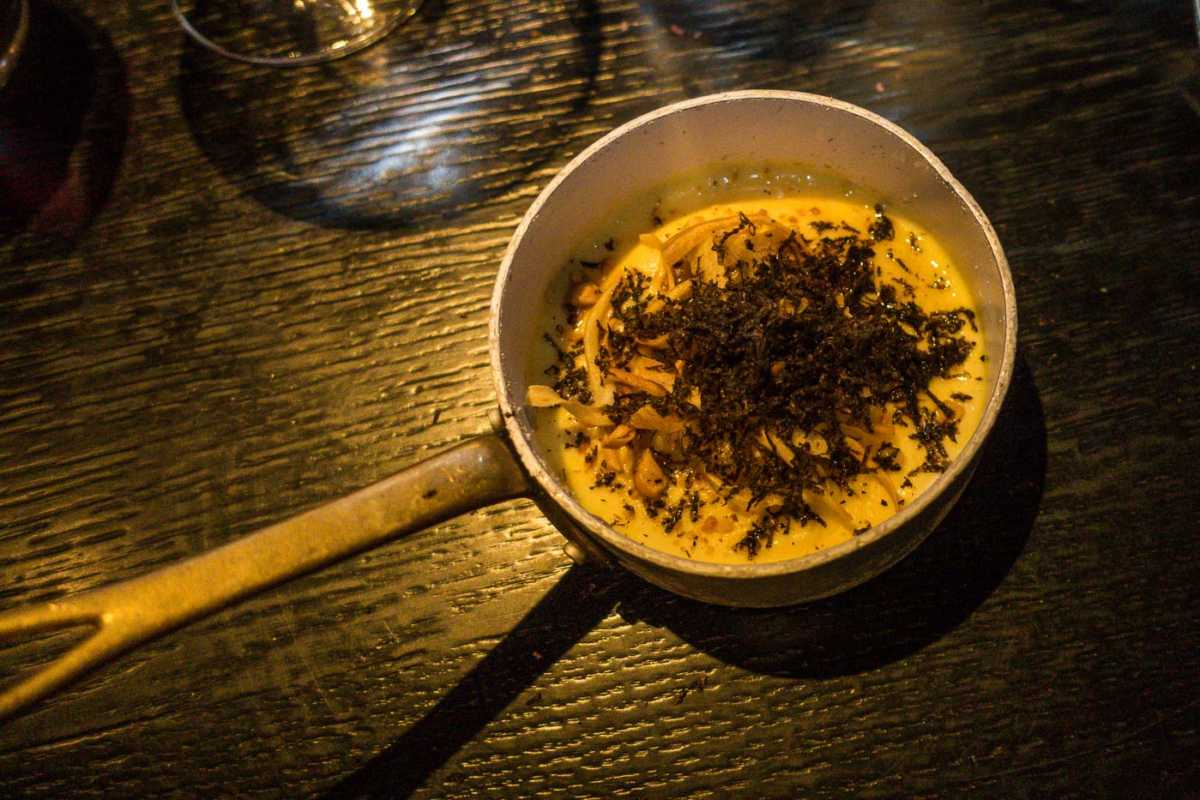 Åre restaurants and culinary highlights
Aregården Hotel Wine Bar Wine, food, cheese, charcuterie; cozy and casual with excellent food. This is the sort of place everyone wants in their neighborhood. Chef Sonny Gustafson and his partners also operate Broken, an American Bar and Grill, and the creperie noted below. After a wonderful pork belly dinner, we enjoyed a sip of Aquavit Classic by OP Anderson.
Copperhill Mountain Lodge A tasting menu extraordinaire, every course a delight. Guests at this exclusive mountain resort can opt for partial board packages, which sound like heaven. After a day skiing or hiking, it would be silly to go out elsewhere when the food, the bar, the spa, and the ambience is right here.
Uvisan The 'pop-up' Magnus Nilsson restaurant just off the Åre town square is designed to feature other Fäviken chefs. Currently the evening iteration combines Japanese inspiration with mountain ingredients, as in sukiyaki with moose and mushrooms.
BomBom A fun atmosphere with an appealing menu covering a lot of bases, including Asian and Tex/Mex, with a twist.
Max (fast food) Try Sweden's premiere fast food joint, which features plenty of healthy and vegetarian options along with a classic burger.
Creperie & Logi Try savory buckwheat crepes for a taste of Brittany.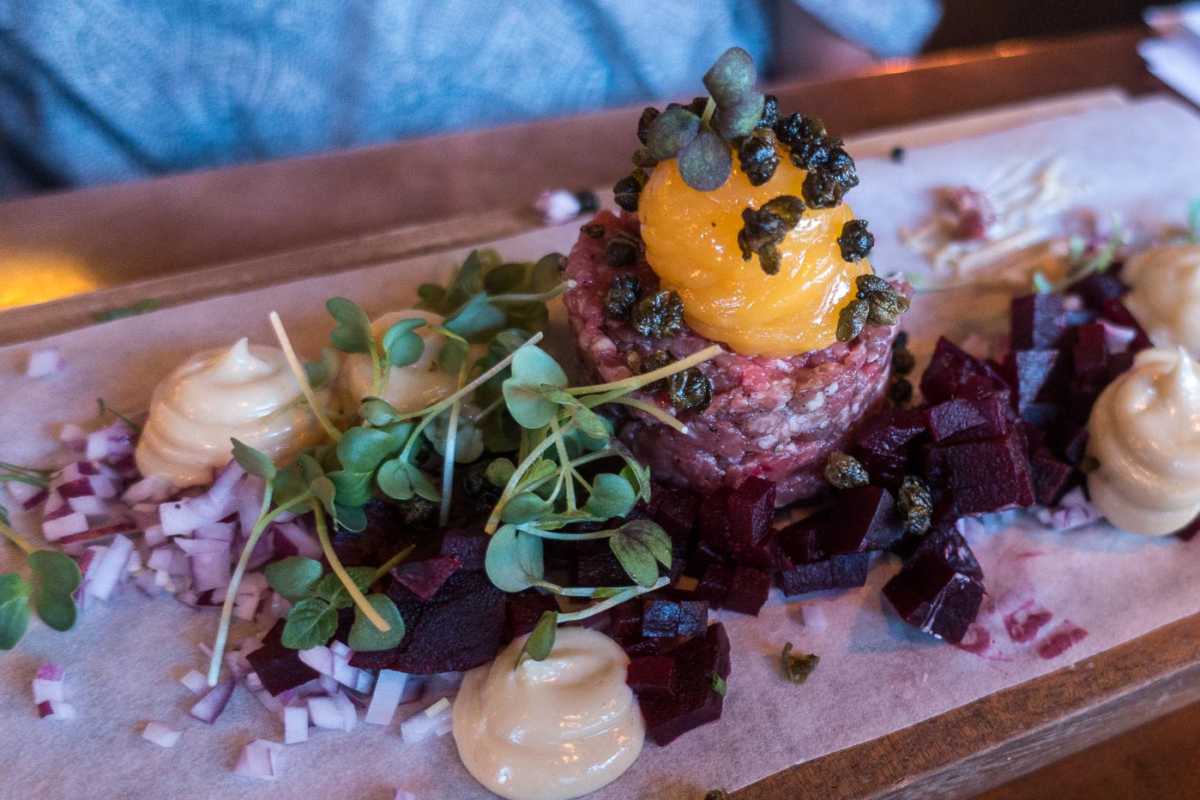 Food in and around Karlstad, Sweden (Värmland)
We knew little of the Värmland region before our visit. Karlstad, population 91,000, is about midway between Stockholm and Oslo on the major train line, and a triangle point with Gothenburg and Stockholm to the southwest and east respectively. Karlstad itself is known for its dance music, sort of a Swedish version of country swing, and for being the sunniest town in Sweden.
Karlstad was established where Sweden's longest river, Klarälven, runs into Sweden's largest lake, Vänern. The larger region is peppered with lakes, reminiscent of Minnesota's lakes and Great Lakes. Agriculture and forests spread across a gently rolling landscape articulated by rivers and streams. Hunting and fishing have been popular here for centuries. Värmland is also home to mines and industry (armaments, Saab engines, ships), to one of the world's leading linen weavers, Klässbols, and to Selma Lagerlöf, the first woman to win the Nobel Prize for Literature (1909). Alfred Nobel, never far from industry and armaments, lived and worked here later in his life.
Today, the area is dotted with manor homes which make a wonderful network of country inns. Once farm houses, hunting lodges, fishing outfitters, or rectories, many have converted to guest houses with top notch restaurants. Today they serve a wide range of guests: hikers and skiers, fishermen, wedding parties, business conferees, and passers-by like us. Several manors' kitchens are featured in the annual White Guide to top Swedish restaurants and cafes.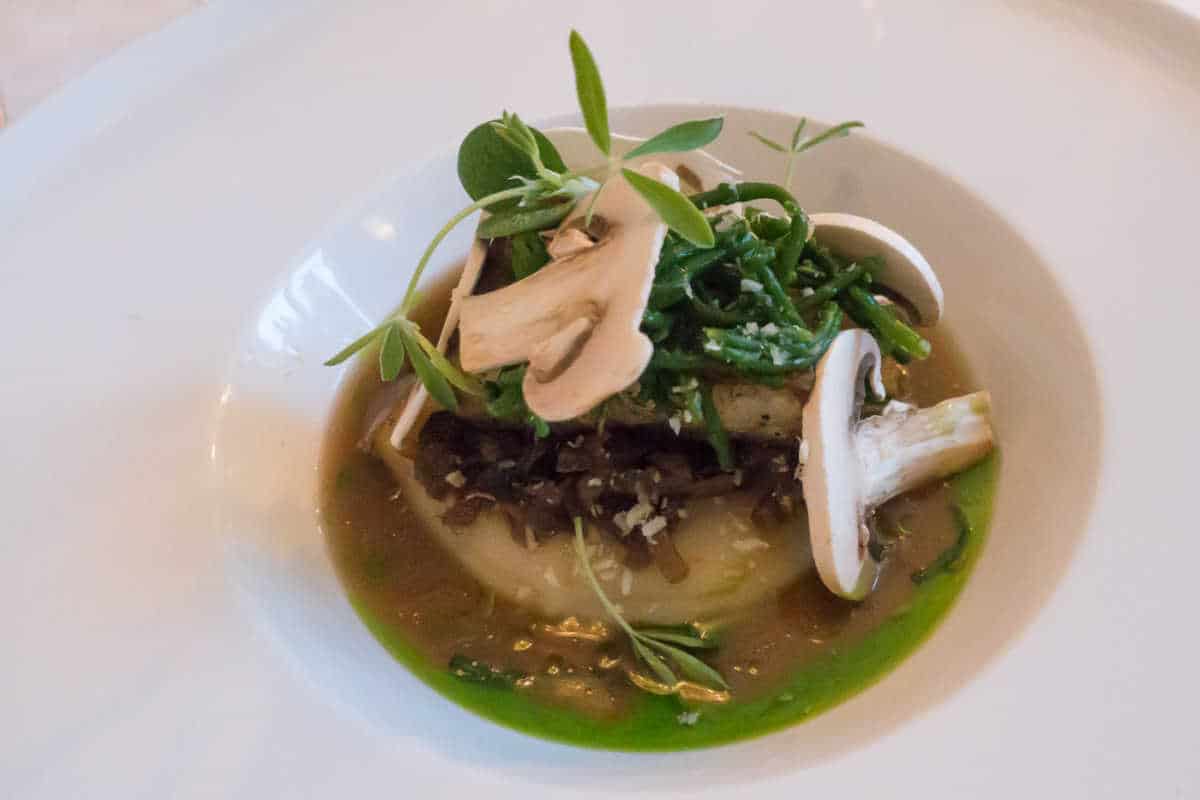 Värmland restaurants and culinary highlights
Ulvsby Herrgård On the 80-kilometer-long Lake Fryken, the location of this property is so appealing the manor home was annexed by Queen Christina in the 17th Century. Now Ulvsby Herrgard is an iconic spot in Sunne, a summer holiday destination with 20+ artist studios, summer theater, camping, and trails.
Sockersslottet Do go out of your way, if you must, to visit this café and boutique hotel in Kristinehamn. Sockersslottet features cakes, pastries, and chocolates by proprietor Gunilla Wall, winner of the first season of "The Big Cake Battle" TV show. Wall is a whirlwind of energy, operating her kitchen, café, classes, and boutique hotel from a converted church. Nearby is the spectacular Picasso sculpture on the shore of a Lake Vänern, so this is a great place to access the area's recreation after cake.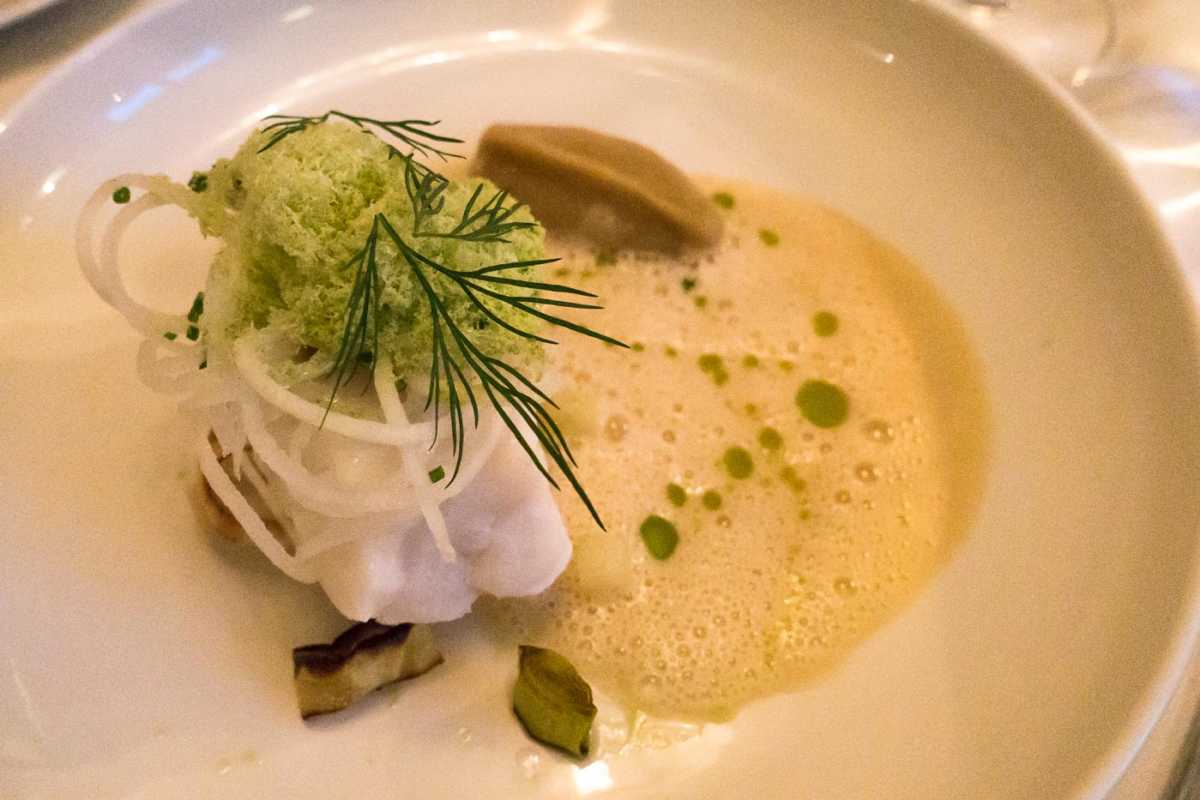 Ölme Prästgård This cozy guesthouse and award-winning restaurant owned by chef Johan Krogerparet and his wife Ulrika is located in a former rectory. Like many young entrepreneurs, Krogerparet returned to Sweden after working abroad, seeking a more peaceful lifestyle, closer to nature. (In New York he worked with Marcus Samuelsson–he of both Minneapolis and New York restaurant fame: another Minnesota connection!) Our exceptional menu included an appetizer of celeriac puree with caramelized onlack truffles and mushrooms, wow; cod served with dill, apple miso, and seered leeks; and cardamom mousse with acceents of mint, chocolate and hazelnuts. Our fabulous room upstairs overlooked the field and church across the road, and was well furnished with an overstuffed sofa, antiques and contemporary décor.
Dömle Herrgård A big old manor able to handle large groups. We happened to be the only guests who were not part of a large business gathering, so we felt especially welcomed in our guest room and the dining room within the main building. After a wonderful dinner of duck breast, I snuck out late to the nearby golf range to try to see Northern Lights. No luck that night at that latitude.
Bofors Hotell In the city of Karlskoga, this former private corporate hotel is now open to the public. With the feel of an exclusive clubhouse, it's easy to imagine the exchange of top industrial secrets being exchanged here. The presidential suites are…very presidential. For lunch, try the traditional pan-fried herring. Delicious. Bofors, by the way, was the iron works company later expanded to general defense manufacturing, and owned for a short time by Alfred Nobel. Nobel's last residence is nearby and open to tours.
The Bishops Arms For your drinking pleasure, we can recommend The Bishop's Arms, tucked in the corner of the Elite Stadshotellet. This old grand hotel is located right on the river in Karlstad, and the pub attracts locals and visitors with a a fine selection of beers and Scotch whiskeys.
Olssons Elektriska A nice vibe in an unassuming location on the second floor of a downtown Karlstad shopping mall. Don't miss the roe, red onion, dill and cheese on homemade potato crisps.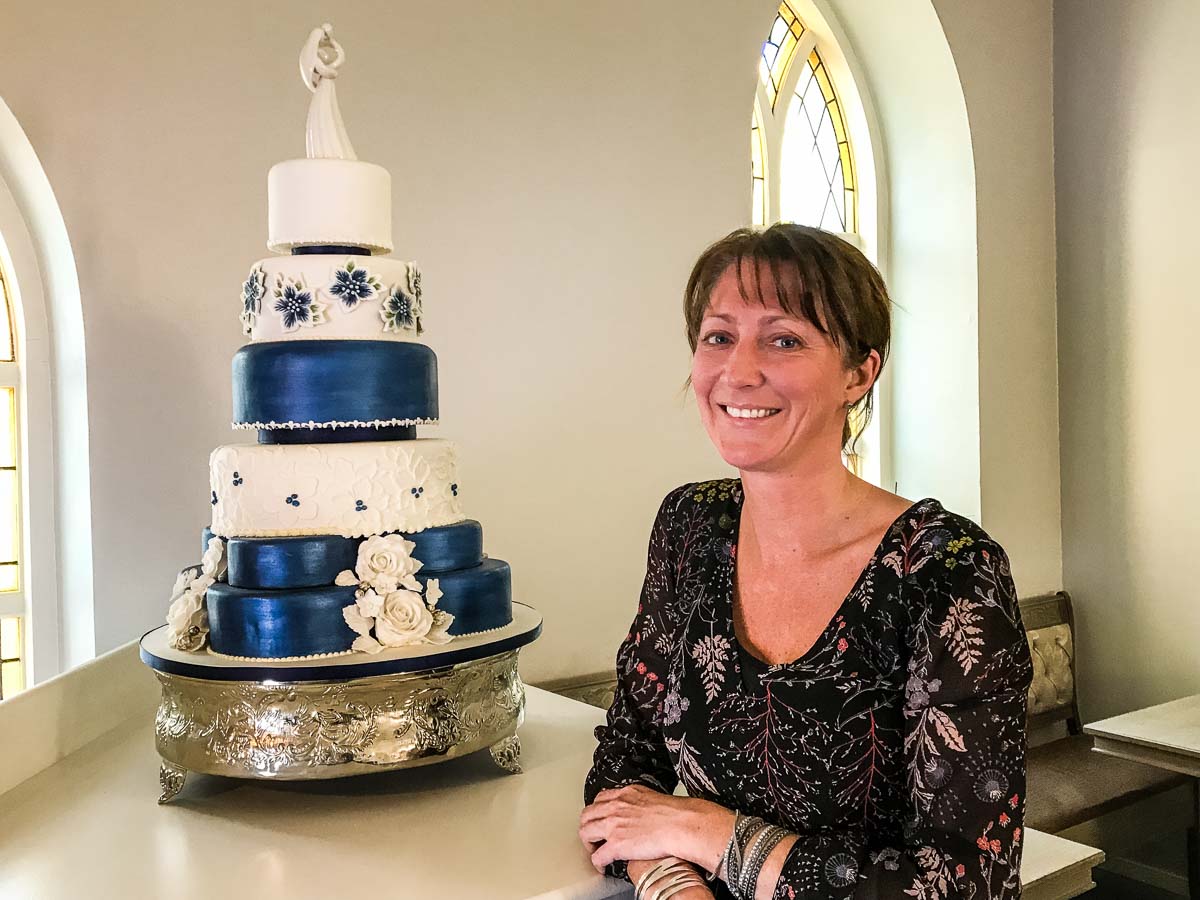 Café at Värmlands Museum This looked to be a popular spot for a Fika or lunch. We didn't stay to eat, but lingered at the extraordinary photography exhibit, "We have a Dream," by photographer Albert Wiking. With interviews by Oscar Edlund, the exhibit portrays a huge range of people whose common purpose is envisioning and enacting change. See it if you can, where ever it is showing. The museum is just completing renovations; we recommend a visit and a stop to shop in the gift store.
NOTE: We were hosted in Värmland and in Jämtland by the local tourism organizations and by Visit Sweden. While our itineraries were largely planned for us, the experiences and opinions here are entirely our own.
Here are some more food and travel tips from Sweden–specifically Stockholm and Visby.
You can help yourself get ready for your own travels by reading our Get Started Planning Your Trip Now page.
We love traveling–with the right gear. We've gathered a lot of the stuff we use to make travel more pleasant and efficient all on one page. Shop our Travel Past 50 Amazon page to find our favorite gear. If you purchase something from the store, Travel Past 50, as an Amazon affiliate, may receive a small commission at no extra charge to you. Thanks.
Note: This post and other posts on TravelPast50.com may contain paid or affiliate advertising links.