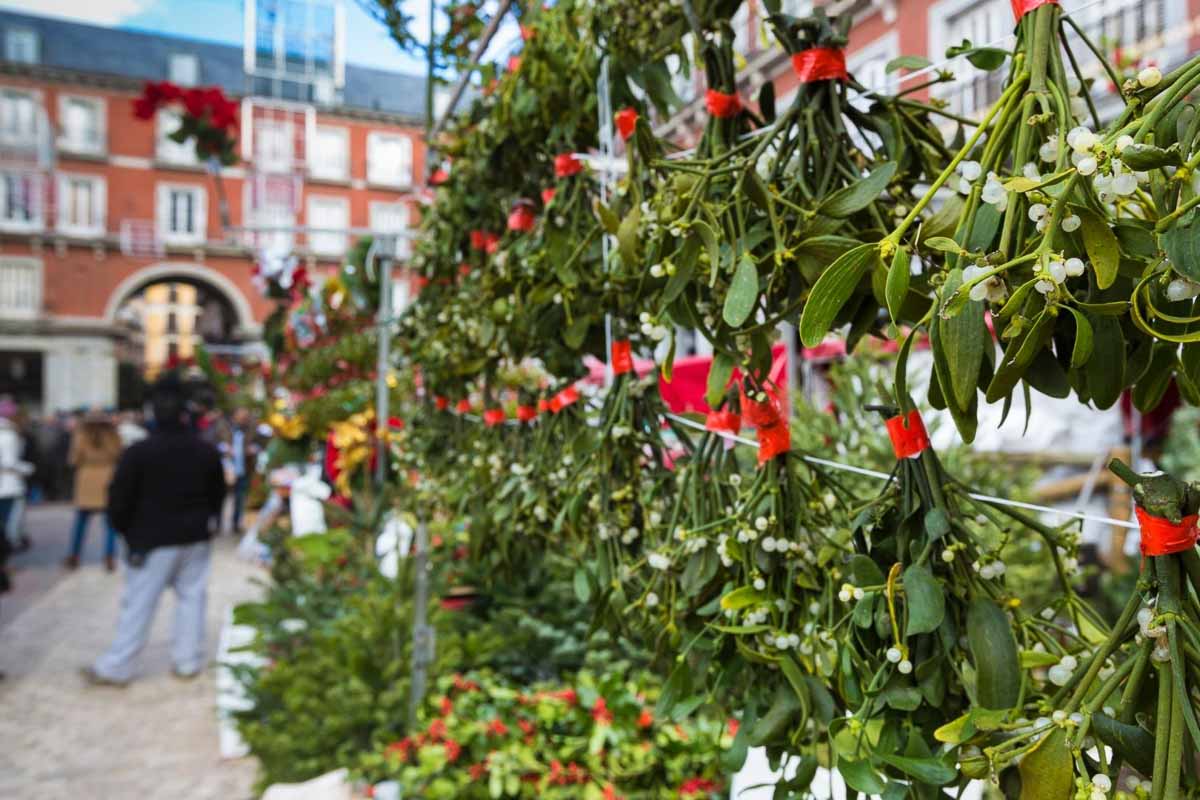 When Christmas comes around, we gather up holiday traditions from around the world. Some, like many of our Scandinavian Christmas decorations, are inherited. Many others, like our festive foods and lovely miniature nativity set, are acquired from Spain. In food, décor, and spirit, we do what we can to recreate Christmas in Spain.
We've spent several Christmas seasons in Spain, none better than the year we traveled with our children to Madrid and Seville, discovering Spain's Christmas markets, seasonal cakes, sparkling cava, and January processions of the Reyes Magos, the three Wise Men. When our house is filled with holiday visitors and family (not this year), we are sure to keep a leg of jamón serrano on the counter, ready to carve and serve.
Next time you think of spending Christmas and New Year's Eve abroad, remember Spain. Its markets are every bit as good as the more highly touted northern European variety, and, we dare say, the fun factor is unbeatable. Given its strong Catholic history, Spain keeps the meaning of Christmas vital, too, while infusing it with popular culture.
Each distinct region of Spain celebrates Christmas with a local twist. But no matter where in Spain you travel, these five features of Christmas in Spain will sprinkle your holidays with joy.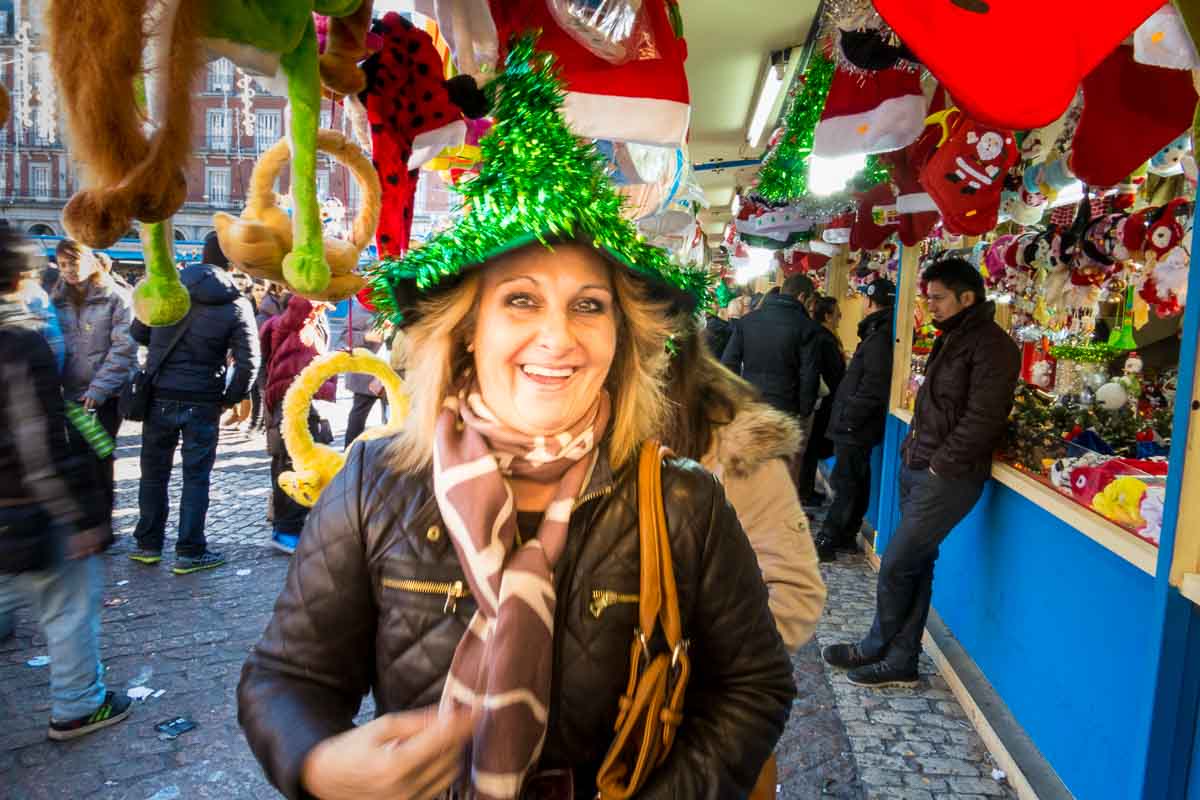 Spanish Christmas Markets
Our experience with Christmas markets in Spain began in Madrid's Plaza Mayor. This huge outdoor market, filling the public square, represents one of our favorite things about Spain: the seamless combination of passionate observance of solemn traditions with the festive party atmosphere enjoyed by all generations–by families, friends, and close communities. (Think of Semana Santa, the Holy Week, in Seville, for example, with slow religious processions through the streets, counterbalanced by boisterous enjoyment of sherry and olives just around the corner.)
In big and small towns, the Spanish Christmas markets feature vendors selling nativity figurines of all sorts, from the Holy Family to barnyard animals to crazy village characters (see below). In Plaza Mayor, we wove through stalls selling Christmas stockings and décor, gifts, clothing accessories, toys, and, yes, candy and food to keep the crowd happy. Best of all was the people watching. Mothers and children veer off in separate directions, distracted by music, colors, lights, toys, and candy, lots of candy. We found all sorts of fun stocking stuffers to buy before our appetites, whetted by the combined smells of roasted chestnuts and sugary treats, forced us to stop for food.
Plaza Mayor, of course, is lined with restaurants and bars, so it's simple to ease in and out of the market action to load up on food and beverages of your choice.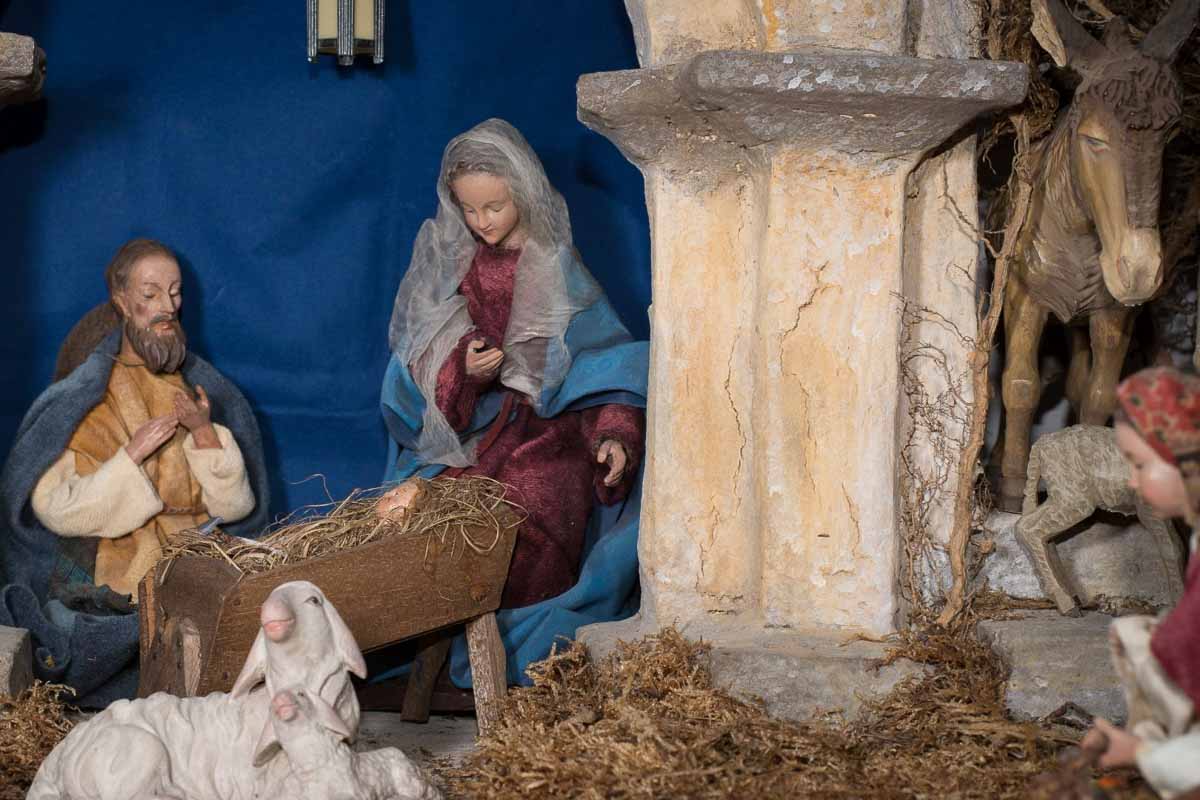 Belén: Nativities in Spain
Perhaps right in the midst of the market, or nearby in another plaza, or inside most churches, not to mention in almost every home, Christmas nativity scenes are a huge part of Spain's Christmas celebrations. Called a Belén, the Spanish name for Bethlehem, the simplest nativity scenes include figures of Joseph, Mary and Jesus, surrounded by animals, shepherds, and the three Wise Men. Many Belenes, however, depict entire villages populated by busy people, with architectural and cultural detail befitting a museum. Some towns, like Cádiz, sponsor a living Belén. Public squares and churches usually utilize life-size figurines. In private homes, the nativities are personalized and miniaturized.
Originating in Catalunya, and now common across Spain, are surprising nativity interlopers, the caganers or 'crappers'. These humorous stooping, defecating figures are said to symbolize fertilization and prosperity for the new year. Or maybe that's just rationalization for a little fun. In Catalunya, the traditional caganer is a red-capped independence figure. But in recent decades, the popular items depict world-renowned politicians and celebrities–even the Pope–and have become collectibles. Find all varieties at the Christmas markets.
Don't be put off by the queues forming to view the cities' best nativity scenes, usually protected in churches or civic squares. Happy holiday shoppers munch candies as they line up to visit the best belenes in town. It's a great chance to overhear the chatter and get in the spirit of the season.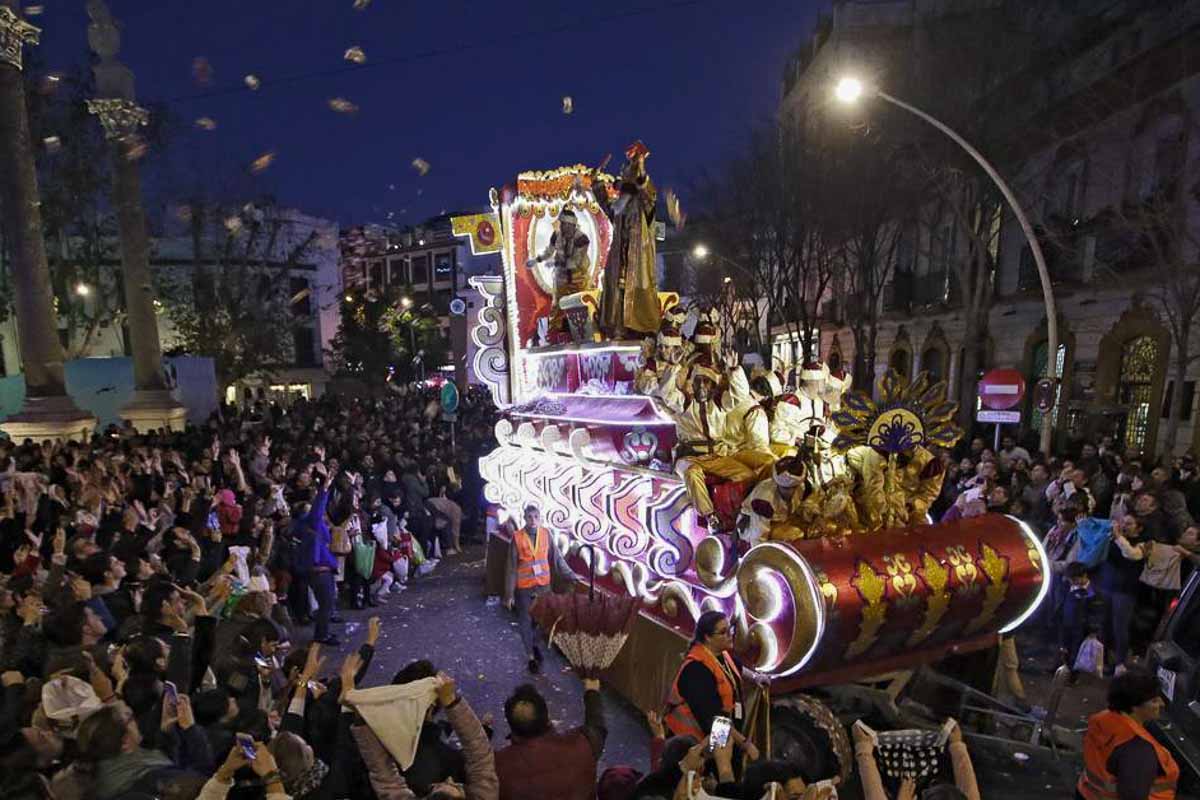 January 5 and 6, Dia de los Reyes Magos
In Spain (and a few Latin American countries), Epiphany, or Three Kings Day, or Day of the Magi (Reyes Magos) is really the heart of the season's celebration. Marking the arrival of the three kings bearing gifts for the infant child, the Dia de los Reyes festivities are all about gifts–and more candy!–for children. We were lucky to find ourselves in Sevilla to experience this unique holiday.
The typical celebration starts with a procession on the evening of January 5, comprised of the three kings entering the town and tossing candy to the excited children lining the street. The Kings ride in on camels or brightly decorated floats, and are surrounded by dancers, music, and glittery decorations. The historic Three Kings Parade in Alcoy, Alicante, involves letters posted to the Three Wise Men by children, and gifts delivered up ladders to the balconies of apartments above.
It's a beautiful night of lights and good cheer. The following day, like Christmas Day, is generally devoted to big family dinners and more gifts.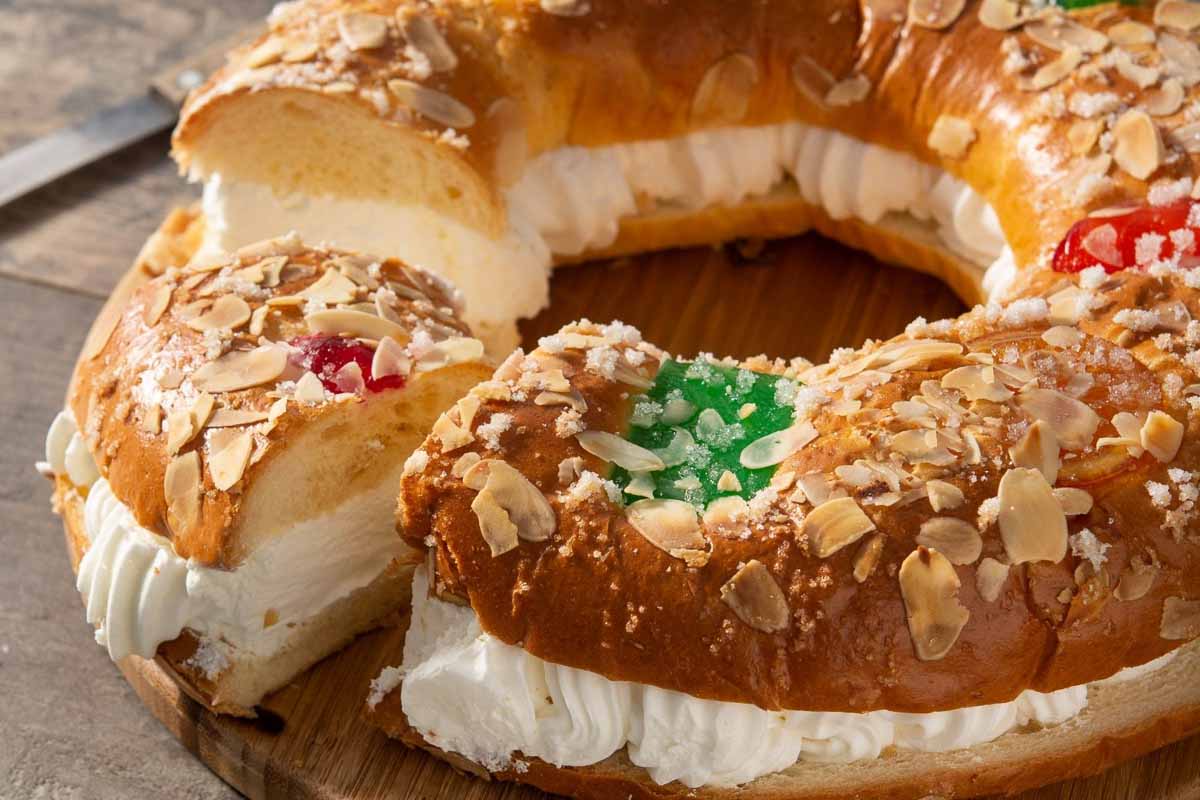 Christmas Food in Spain
Around Spain, as around the world, Christmas celebrations are filled with food. Not surprising, the centerpiece is the roscón cake, devoted to Dia de los Reyes. It is not unlike King Cake in New Orleans, and dates back centuries. These days, the roscón cake is usually filled with whipped cream or flavored cream, and topped with candied fruit or nuts and sugar. The person who finds a small toy king in his or her slice wears the accompanying paper crown for the day.
Christmas treats might also include gold-wrapped turrón (almond flour candies) or polvorones, small powdered-sugar shortbread cookies, best eaten carefully lest you wear a sugary bib down your front.
In Spain, the lovely sparkling Cava wine isn't just reserved for the New Year and Christmas season, but is certainly given center stage at the holiday. Bring it on. Friexenet is a brand commonly found in the U.S. Our favorite Spanish cava is by Juvé y Camps.
Family meals on Christmas Day and El Dia de los Reyes will likely feature the respective region's most typical dish. For our part, we favor a roast leg of lamb on Christmas with a nice arroz con leche or flan dessert.
When grocery shopping for your holiday meals and entertaining, be sure to stock up on grapes. Practicing Spain's New Year's Eve tradition of eating one grape upon each of the twelve strokes of midnight will bring you good luck in the new year.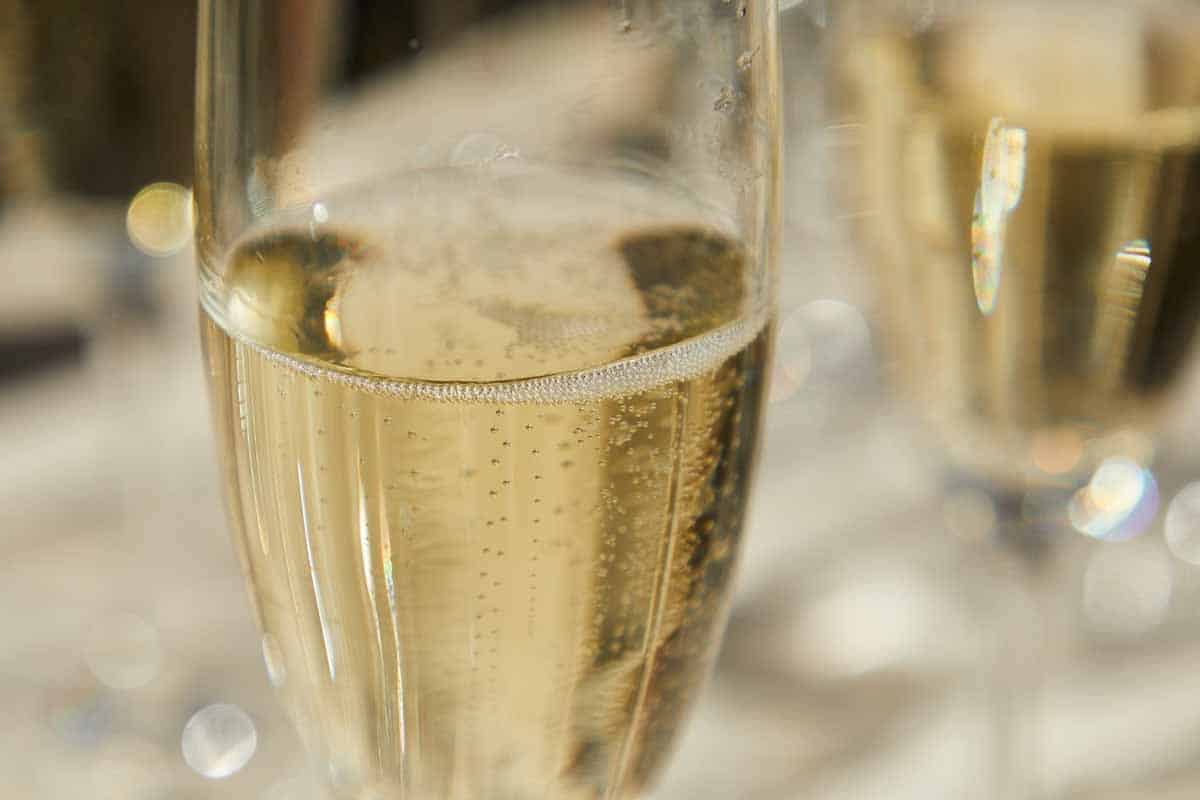 El Gordo
Let's not forget another secular tradition of the season, the Christmas sweepstakes lottery! If you are lucky enough to spend the Christmas season in Spain, you might be lucky enough to win some money. (Yes, foreigners and non-residents can win, and yes, winnings are taxable.) The season's lottery is one of the big ones. El Gordo means, literally, the fat one. Join in the fun…and suerte!
Good luck. May you find yourself in Spain in the new year. Start planning now, and learn more about the quirky Day of the Holy Innocents and Spain's Christmas culinary highlights on the official Spain Tourism website.
You can help yourself get ready for your own travels by reading our Get Started Planning Your Trip Now page.
You can see (and buy prints) of most of our travel photos in one place on this page.
We love traveling–with the right gear. We've gathered a lot of the stuff we use to make travel more pleasant and efficient all on one page. Shop our Travel Past 50 Amazon page to find our favorite gear. If you purchase something from the store, Travel Past 50, as an Amazon affiliate, may receive a small commission at no extra charge to you. Thanks.
We never leave home without our travel insurance. Nor should you. Search for the travel insurance from Allianz that best meets your needs, whether it be an annual plan or a single trip.
Note: This post and other posts on TravelPast50.com may contain paid or affiliate advertising links.