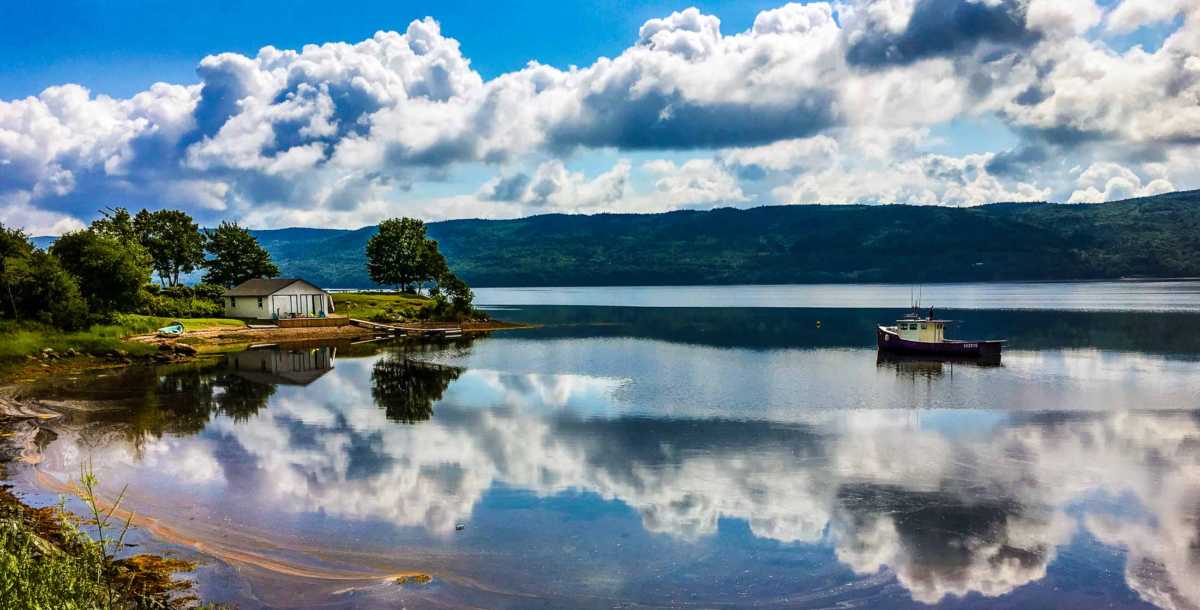 Driving along the Cabot Trail, mostly through the Canadian Cape Breton Highlands National Park, you're greeted with postcard perfect scenes around most every turn. Like this one.
The side story to this one is that we almost got killed right before we stopped to shoot this. It seems a guy coming from the other direction also wanted to photograph this. So, he stopped and made a y-turn right across the highway, just on the other side of the hill we were just cresting. What an idiot. If another guy coming from that direction hadn't honked at me as we were just approaching that hill, I probably would have still been going highway speeds and it would have been a nasty accident.
So, if you're going to pull an idiot move like that guy did, don't do it just on the other side of a hill where you can't be seen. Also, if you're going to do something that stupid, do it quickly.
Oh yeah, I did at least get the satisfaction of having a little talk with him as we were taking the pictures. He snapped one quickly with his phone and jumped right back into his car, pulled another U turn across the highway and continued on his way.
Here's hoping his next stupid move just kills him, and not someone else, too.
Get all our travel tips delivered to your inbox
Subscribe to our email newsletter