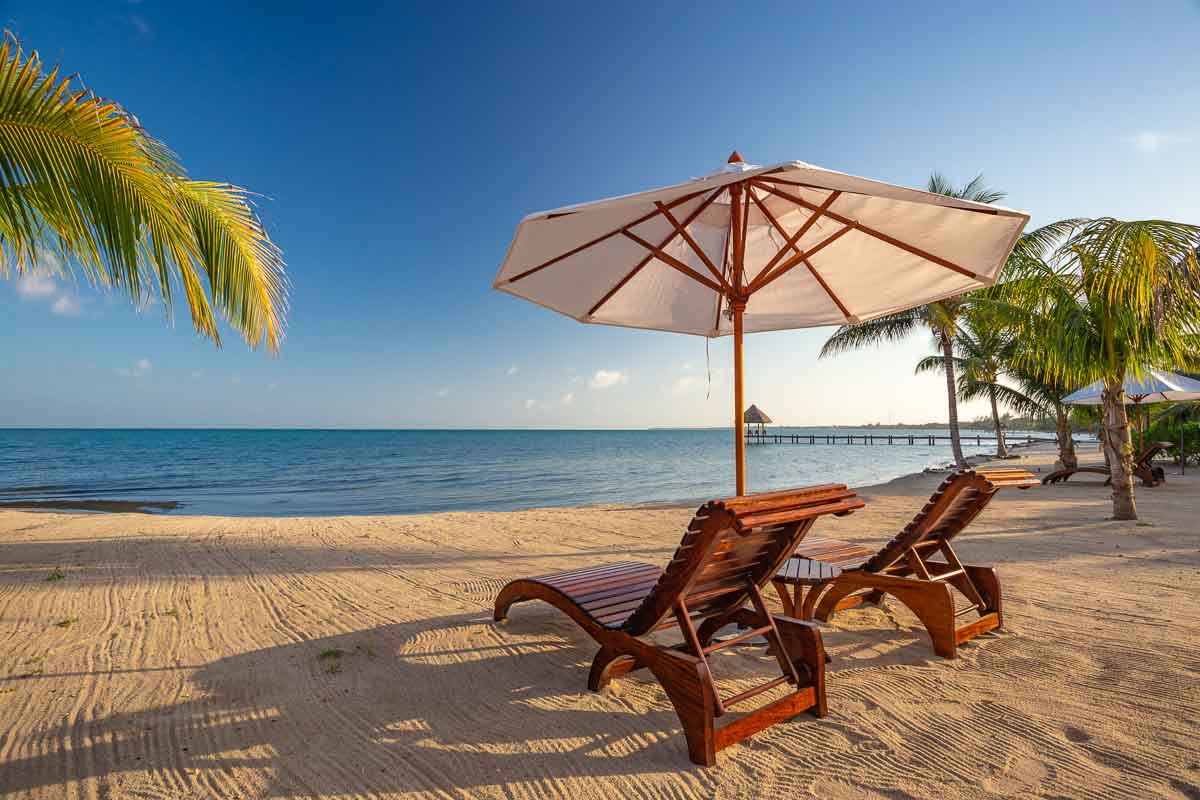 Retirement travel takes on many forms and can veer off in many directions. Some like to take the organized trip of a lifetime. Others volunteer or wander the world on their own. Still others go in search of a retirement home. A few, like us, wind up in a second career doing what we can to keep on traveling or to remain in that idyllic retirement destination.
After facing a life-threatening cancer scare, Texas native Brian Montgomery and his wife Brenda decided to change courses. They sold their medical supply repair business and went off looking for a good beach location where they might settle into retirement. That was back in 2013.
But one thing led to another. On their first visit to Belize, inclement weather cancelled the Montgomery family's tours, so they used their time instead to hunt for property.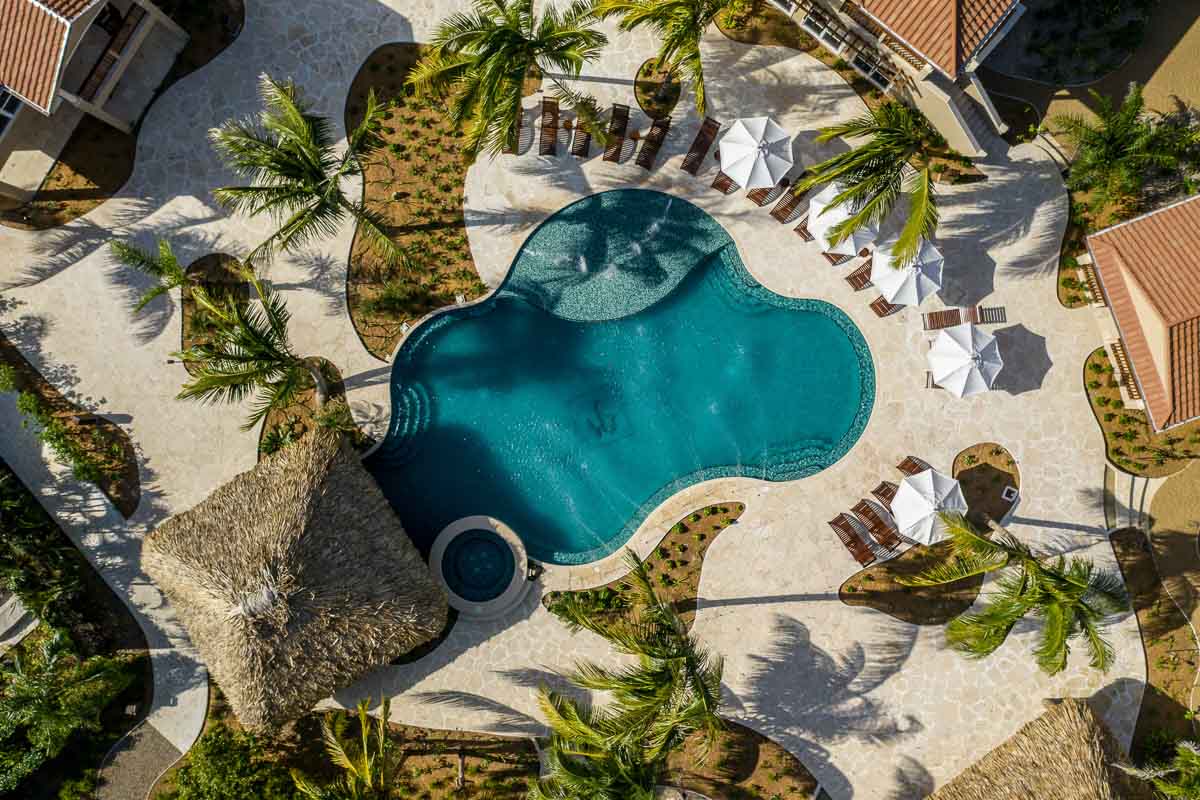 They found their retirement home on the Placencia Peninsula of Belize. At first, they worked on improvements to their home and the adjacent property and villa. Soon they were operating three rental villas. Eventually, they added a dozen one- and two-bedroom bungalows. By December of 2019, they were conducting soft openings for Sirenian Bay Resort and Villas, including all-inclusive bungalow packages, pools, dining, private chefs, local tours (land and water) and bragging rights to their custom designed 18-hole miniature golf course.
Perhaps Brian and Brenda didn't expect to launch another career when they first bought the property in Belize. But to hear Brian talk about their first visions and the work they've continued through 2020 is to understand their genuine enthusiasm for hospitality.
We interviewed Brian after hearing about Belize's Gold Standard certification for hotels in response to the pandemic, and about the resort's "Covid Concierge," a manager devoted to ensuring guests are protected while they are enjoying Sirenian Bay, and also that they are prepared for travel to and from the resort according to protocols in their home countries.
What we learned during the interview is that work on Sirenian Bay continued throughout 2020. Most of the staff was retained and many were housed at the resort during some months of the lockdowns.
Though new to the hospitality business, it's clear the Montgomery team prioritizes staff and guests and welcomes both like family.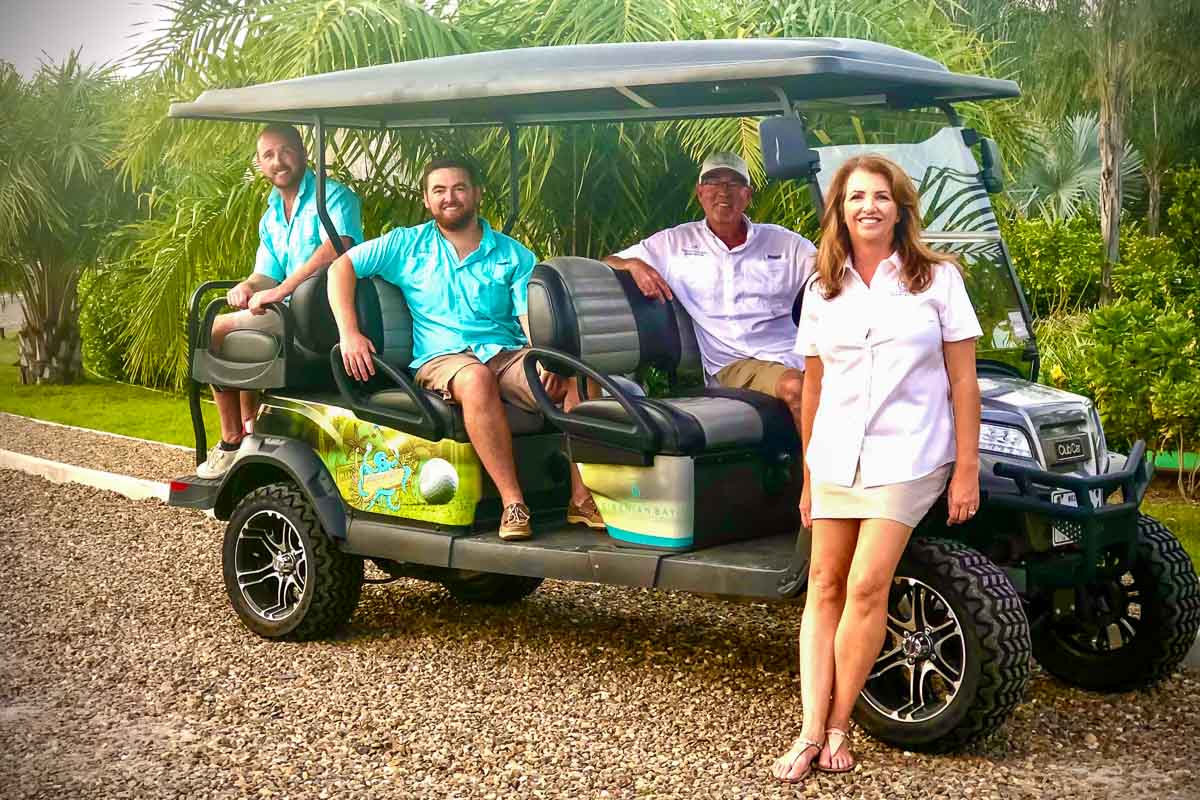 Our interview with Brian tells how one new, small business faced the pandemic year and emerged with a stronger approach for the future. From our perspective, lots of Sirenian Bay details will ensure good times for guests and success for the hosts:
Guests can choose between all-inclusive packages in the bungalows or flexible plans in the villas. The villa rentals all include a private pool and outdoor area, and villa guests can choose to include a personal chef or not.
Besides the spa, restaurant, mini-golf, pool and beach amenities, Sirenian Bay offers golf carts for local transportation, like runs to the village or grocery store.
The Montgomerys have acquired their partner tour provider, Captain Jaks, for convenient and experienced bookings. And we love that they appreciate both the land and the ocean excursions. (Our previous experience in Belize was strictly inland. Read about our visit to the ATM Cave here.) We'd love to do another visit with an eye to seeing Belize's pristine coral reef.
The resort keeps up on the requirements for guests returning home–something we all need to anticipate as we start booking travel. It's not just getting there that matters; getting back home healthy and expeditiously is also key.
We learned about more Belize attractions we could get behind: chocolate tastings, caving, and exploring the Monkey River.
Listen find out where Sirenian Bay Resort gets its name.
While you listen, enjoy envisioning your travel to Belize.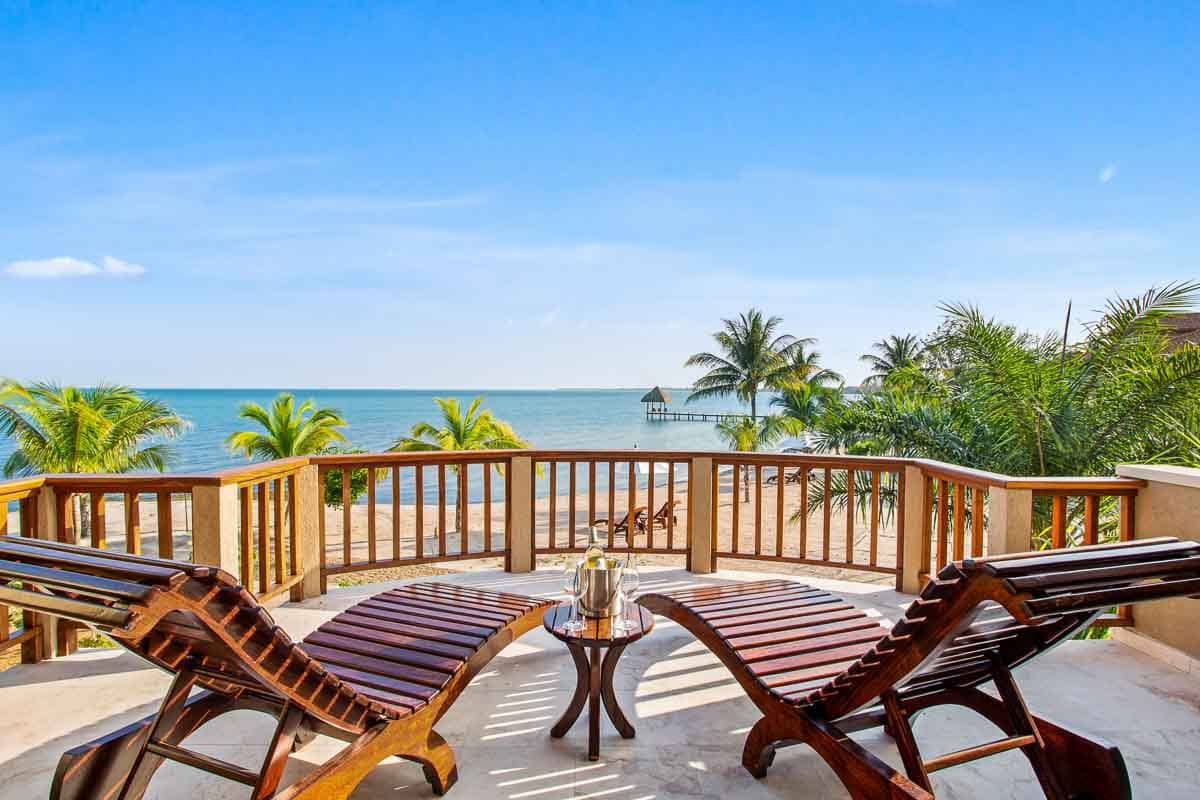 You can help yourself get ready for your own travels by reading our Get Started Planning Your Trip Now page.We love traveling–with the right gear. We've gathered a lot of the stuff we use to make travel more pleasant and efficient all on one page. Shop our Travel Past 50 Amazon page to find our favorite gear. If you purchase something from the store, Travel Past 50, as an Amazon affiliate, may receive a small commission at no extra charge to you. Thanks.
We never leave home without our travel insurance. Nor should you. Search for the travel insurance from Allianz that best meets your needs, whether it be an annual plan or a single trip.
You can see (and buy prints) of most of our travel photos in one place on this page.
Note: This post and other posts on TravelPast50.com may contain paid or affiliate advertising links.