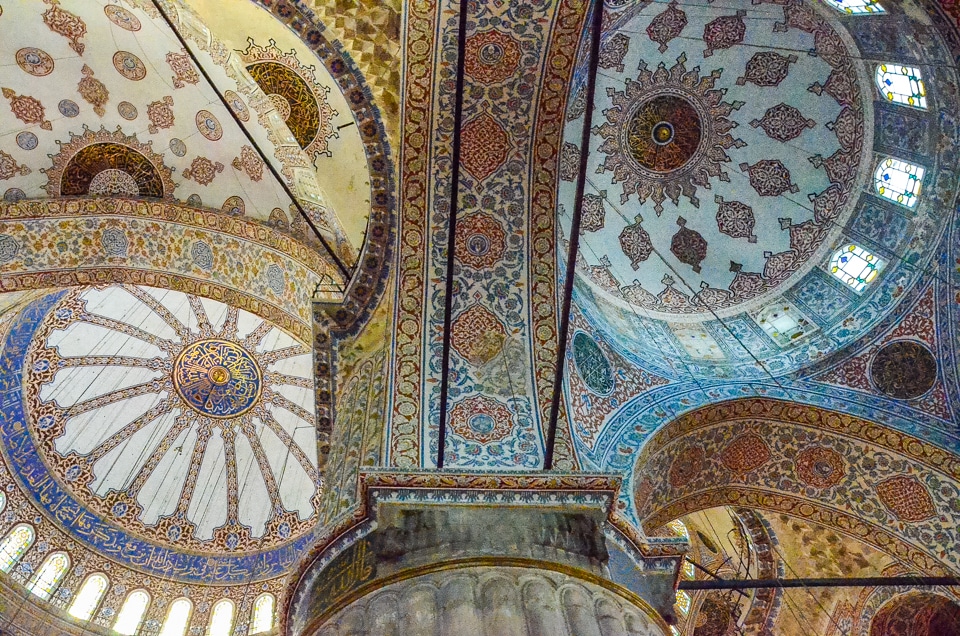 There have been many times many times in our travels when I have been speechless. Looking up at this ceiling in the Blue Mosque of Istanbul is one of them. That's not paint up there, by the way. It is millions of little bits of ceramic. The whole ceiling is a mosaic that must have taken hundreds of people thousands of hours to do. But it was worth it.
For a similar view of a mosque ceiling, only slightly less lovely, see The Mosque of Muhammad Ali in Cairo.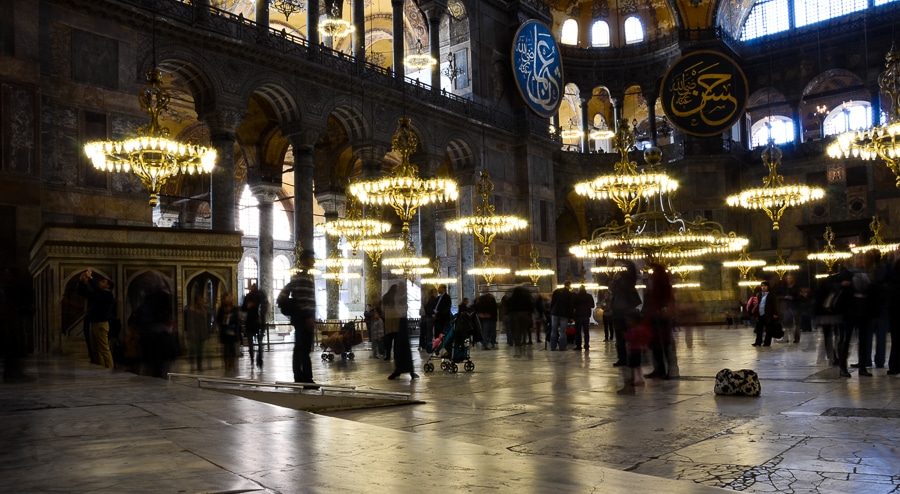 I probably made about 50 exposures while I was in the Hagia Sophia, and didn't like any of them until I put the camera on a short platform and took a long exposure. I don't really like the lights they've hung there, but seen from a different perspective, they aren't so bad.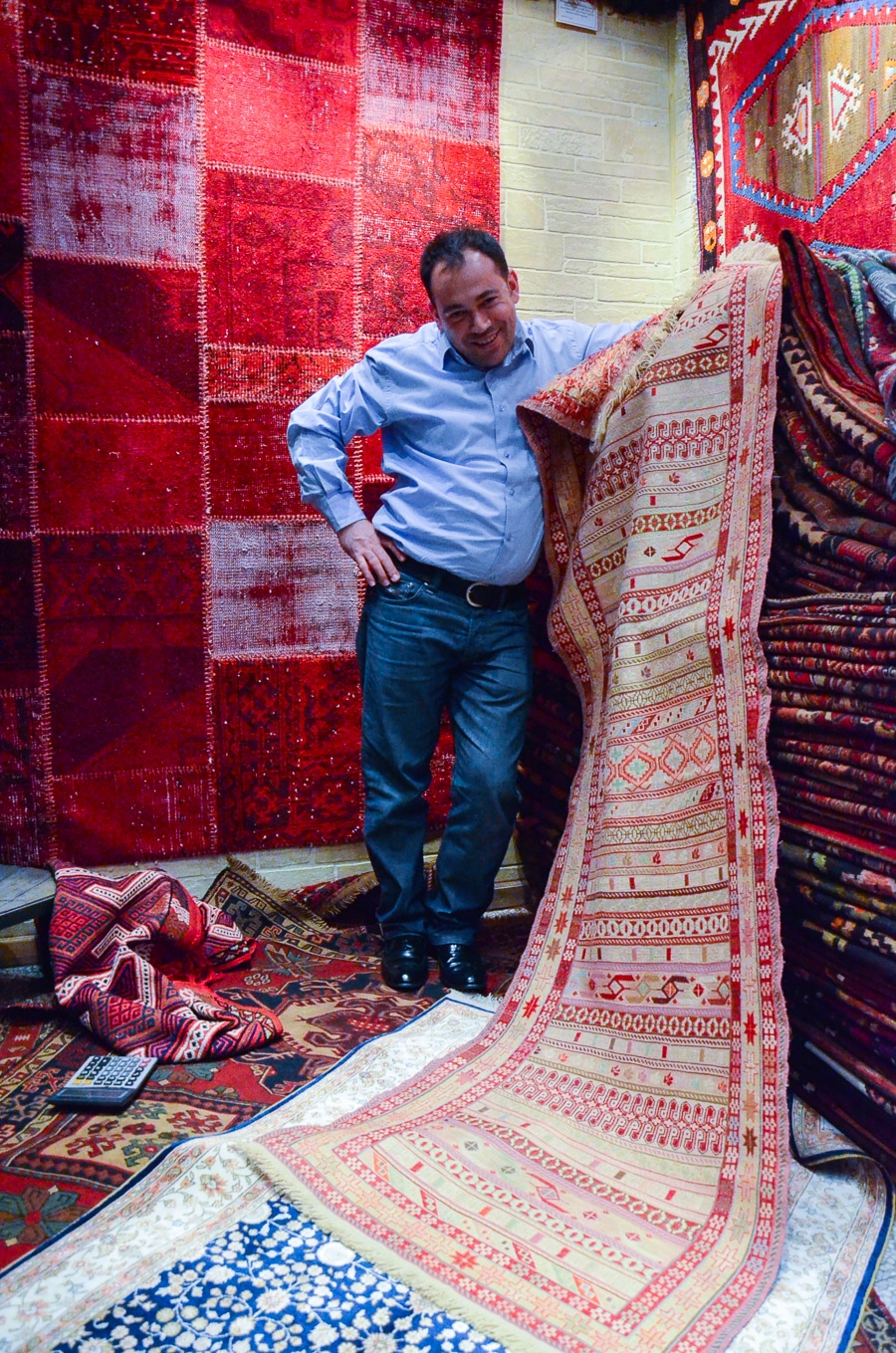 The thing about the Grand Bazaar, Istanbul is that it's actually full of stuff that you do want to buy. We bought spices, nuts, three paintings, and two carpets, and thoroughly enjoyed the process. I consider myself very lucky that I got out of Mehmet's shop with only two carpets. Hey, I was going to buy Christmas gifts anyway. Right?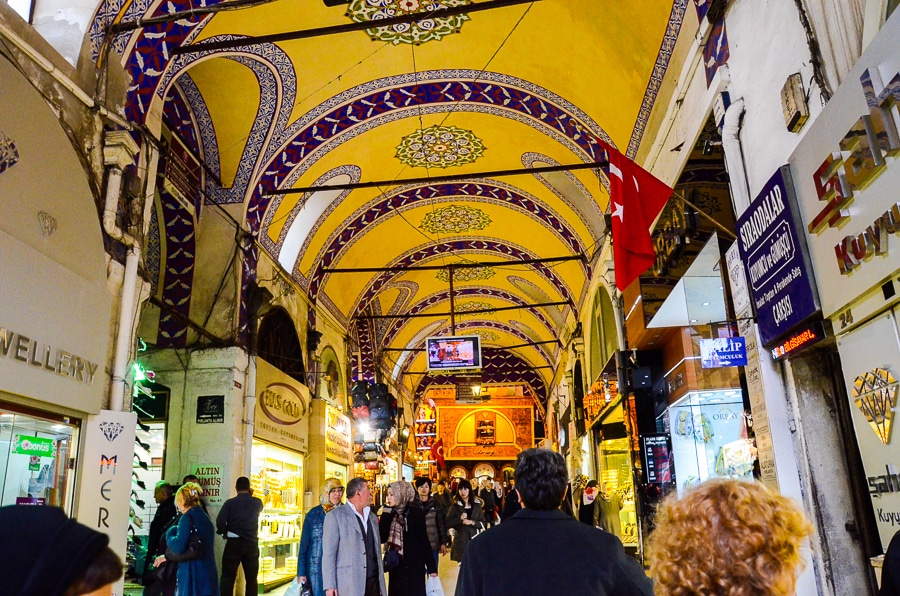 It's awfully hard to walk through the Grand Bazaar in Istanbul without coming out with some carpets, some spices and nuts, and a few works of art. At least it was for us.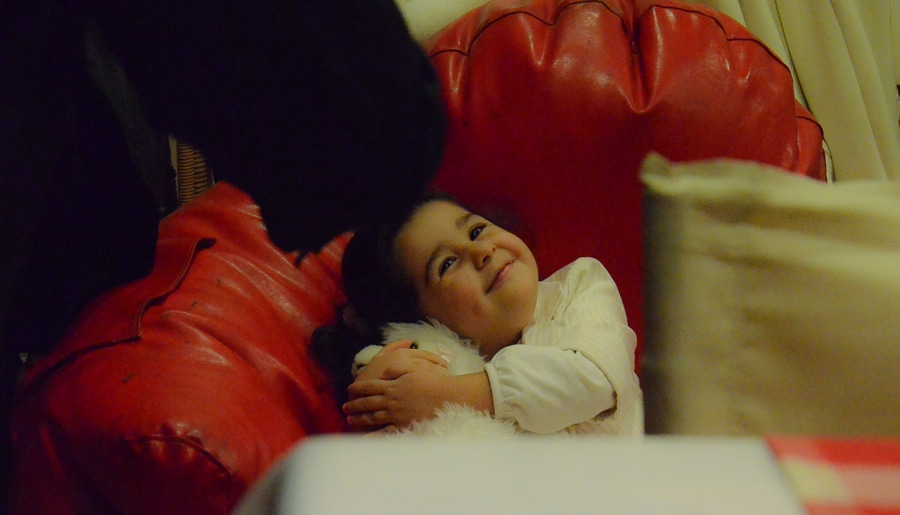 We met a very nice gentleman in Istanbul…well, he was trying to sell us carpets and tours…but we did get a little walking tour of old Istanbul as part of the sales pitch. And part of that tour was dropping in on his granddaughter's birthday party. The party hadn't really started yet, but we got a glass of tea and a pastry out of the deal anyway.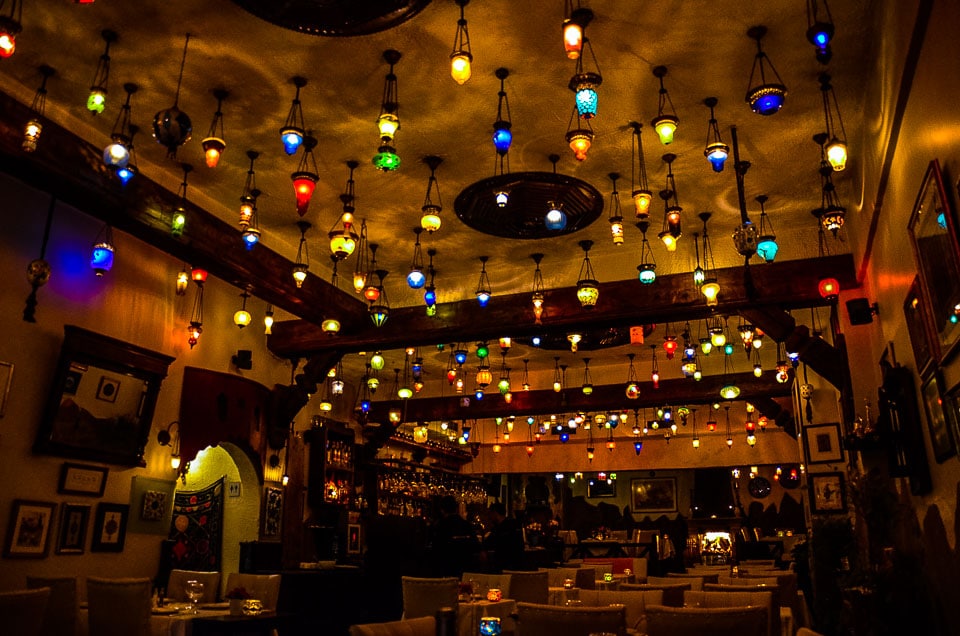 We went into the restaurant in the old section of Istanbul just so I could take this picture. We ended up staying for supper. The fish was wonderful.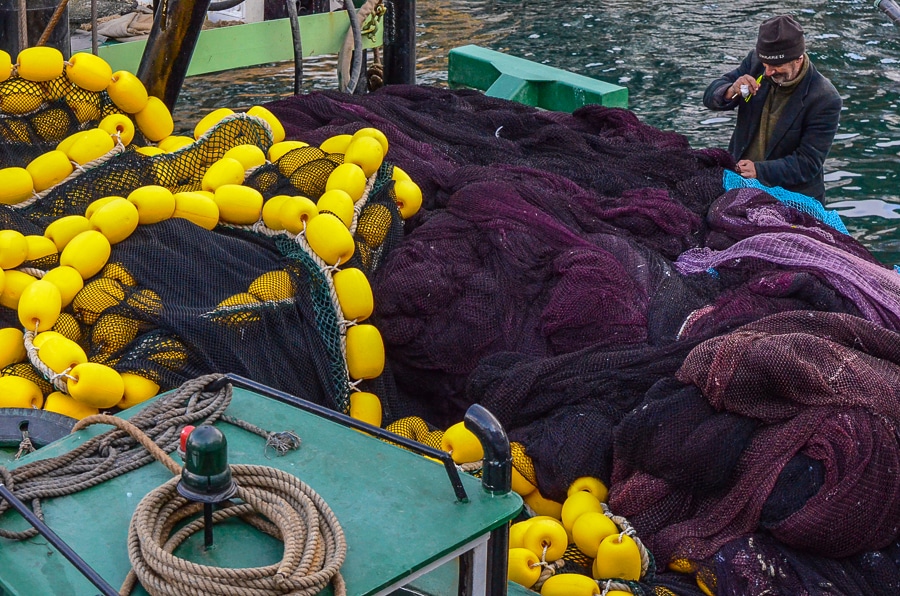 The piers at the town of Anadolu Kavagi, Turkey, at the end of the Bosphorus near the mouth of the Black Sea, was lined with fishing boats–and excellent fresh fish restaurants. I watched this man work on his nets for about ten minutes. From the look of the enormous pile of net in front of him, he had a lot of work in front of him.
You can help yourself get ready for your own travels by reading our Get Started Planning Your Trip Now page.
We love traveling–with the right gear. We've gathered a lot of the stuff we use to make travel more pleasant and efficient all on one page. Shop our Travel Past 50 Amazon page to find our favorite gear. If you purchase something from the store, Travel Past 50, as an Amazon affiliate, may receive a small commission at no extra charge to you. Thanks.
We never leave home without our travel insurance. Nor should you. Search for the travel insurance from Allianz that best meets your needs, whether it be an annual plan or a single trip.
Note: This post and other posts on TravelPast50.com may contain paid or affiliate advertising links.
Get all our travel tips delivered to your inbox
Subscribe to our email newsletter