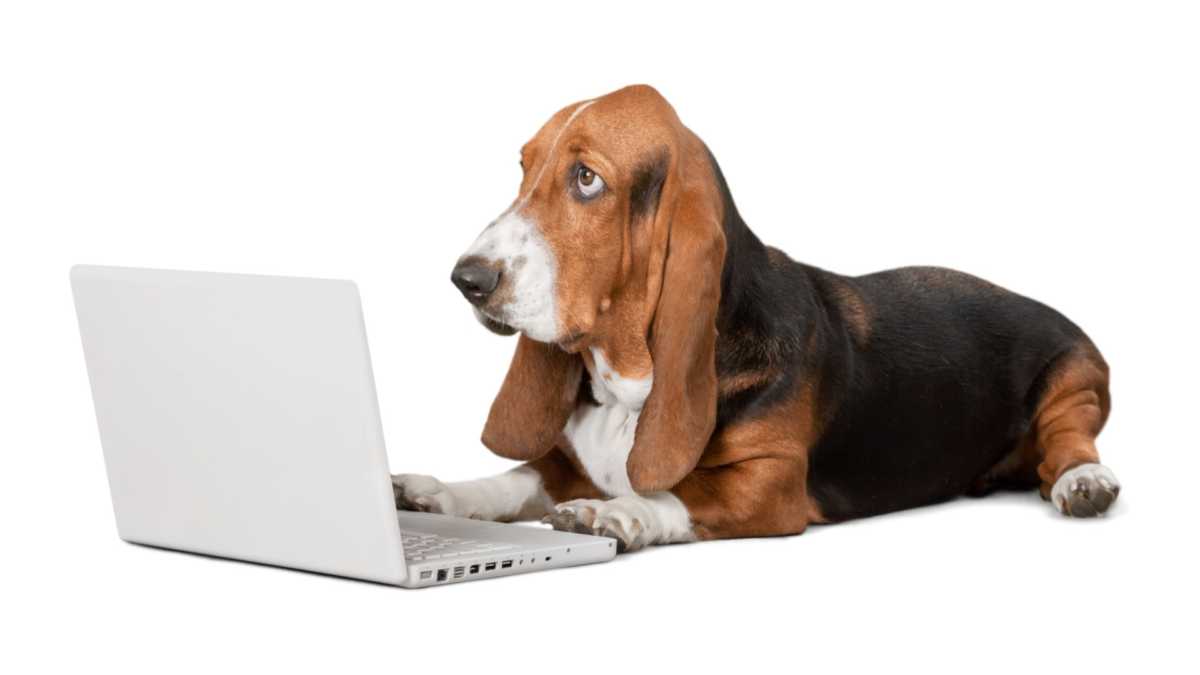 We often get asked about the nuts and bolts of blogging. What host do you use? How do you make money? How do you store and edit your photos? And so on with countless other questions….
There are a lot of possible answers to those questions. So we thought we'd just tell you what we currently do, and what companies we work with, in hopes some of these examples will work for you.
---
Wordpress
Probably around 99 percent of blogs are on Wordpress. Note, that's wordpress.org, not wordpress.com. If you use wordpress.com, you can get started right away, but your options for plugins and customization is limited. Use wordpress.org, which you have installed on your host.
Plugins you should use
Note: the first rule of plugins is not to use any you don't absolutely need. Every one you add has the possibility to junk up the look and slow down the load time of your pages. So, first ask yourself if you really need a plugin, and be sure to read the reviews about its reliability and weight (how much it slows things down.) If you don't really get any benefit from the plugin, don't use it.
Akismet is the brand name comment antispam plugin. If you accept comments, you should use it. And it's free, although the maker does accept donations. You should make one.
Imagify is a powerful image compression software that will crawl your entire image library and compress images as much as possible. This speeds up your site loading. For about $30 this is well worth it, especially if you have large images uploaded directly from your phone or camera, for example.
Perfmatters is an advanced plugin that combs your site and allows you to disable programs and scripts that you don't need and slow your site. You might want to use this in consultation with a tech savvy person, as it can be dangerous if you don't know what you're doing.
Yoast Premium is the sine qua non of in-post SEO creation and evaluation. It allows you to set keywords and synonyms, customize your meta description and post excerpt, check your internal linking, and measure your post's readability. Also very important, Yoast automatically creates redirects if you delete a post or change a post's URL to a more SEO friendly one.
---
Wordpress Hosting

There are hundreds of hosting options out there, with various levels of space, speed, features, and service. The most important of these is service, and that's why we use Media Temple, which rates excellent in all the above. Media Temple has pricing levels for pretty much any level of blogger from as little as $20 per month. Not the cheapest. But you don't want the cheapest. You want the best.
Here are some of the features of Media Temple we love:
Automatic daily backups. I can't remember exactly how many times this feature has saved our butts, mostly due to "operator error" like when you update that plugin and it stalls out. You can always quickly revert to yesterday's configuration.
Automatic caching. This speeds up your website by loading every viewed page into the server's RAM. What that means is every time someone requests a page, your site can load it without having to access the server's hard drive. That translates to site speed. Which you want.
Reliability. Our site has gone down (as far as we know) only three times in the nine years we've been using Media Temple. The outages in two cases were extremely brief and were quickly resolved. The other was when an excavator cut all the cables into their server farm. That took a bit longer, but what was kind of fun was they set up a web cam at the hole and let you watch the technicians splicing the cables.
Service when you need it. This is most important. When you have a problem, you can go to your account and "request a call." That call usually comes within 15 minutes. Their techs are excellent and your problem usually gets handled right away.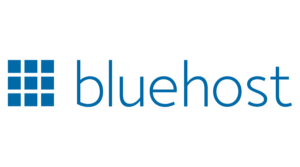 Bluehost is a very popular, and much cheaper alternative to Media Temple for hosting your single blog. It has a lot of attractive features, and a monthly plan starts as low as $2.95, which is a heck of a deal. If you're just starting out, you should definitely give them a look. Lots of top bloggers use them, and they have plans you can grow into as your needs expand.
---
Email marketing

Convert Kit, to our mind, is the email marketing program with all the features you'll need to acquire, serve, and, if that's your thing, sell to readers. The composition, reporting, segmenting, landing page templates, and sending tools are easy to use and understand. And they have unsurpassed service. We had a delivery problem with one email address and they worked with us individually to solve it, even though we're a very small client for them. That's the sort of service that makes for life long customers. BTW, they've now instituted a free trial period. Check them out.
N.B. Here is info on how to whitelist emails. You might want to pass this link on to your subscribers.
---
Building Traffic via Search Engine Optimization (SEO)

SEMrush is the powerful SEO tool we use the most. It has so many tools that we won't go into them all here, but I will mention a few. The best way to start a blog post is to enter your proposed keywords into their "Keyword Magic Tool" and let it suggest all the various long tail keyword variations. After you've published your post, you can then go back and manually enter the URL into the On Page SEO Checker module and it will compare your post to all your competitors that rank for that keyword and make suggestions for keywords you can add to your post, backlinks, title tags, and more ideas you can use to improve your Google search rank.

Keysearch is a much simpler tool than SEMrush but can also be used to search for keywords you can rank for. It doesn't have the depth of analysis available in SEMrush, but it is much cheaper and a good alternative if you're just starting out.
---
Guest Posting, Collaborative Posts, and Domain Authority
Probably the best and easiest way to help build your own authority (other than writing authoritative posts yourself) is to write guest posts or collaborate on group posts for established sites in your niche. One bit of advice is not to spam other sites with generic "I'd like to write a guest post for you" emails. We get three or four of these per day, and are hard pressed even to respond in the negative. If you want to get a guest post on an authoritative site, first check to see if they accept guest posts. If they do, read them and see what they're looking for in a guest post. Then, after that, make a specific pitch and put your topic in the headline of your email.
For example:
I can write a 1500 word authoritative post on what to do in xxx.
Hi (use their name),
I lived in xxx for two years and would like to write a guest post for you on what to see and do in xxx. That post would include (at least three examples.)
Here are a couple of links to posts I've written on similar topics.
In short, do your homework.
For collaborative posts, the possibilities are nearly endless. People post requests for collaborations in a Facebook group on a daily basis. By all means, contribute to these posts if you can. We do, usually by excerpting and re-editing something we've already written.
Some things to look for: ask for a link back to a specific post on your site that is on a similar topic. Usually, the person putting together the collaboration will not link back to a post of yours that is a direct competitor on the topic. But ask anyway. If they won't give you a link that's of real value to you, don't do it. Finally, look at the Domain Authority of the site doing the collaborative post. Ideally, they should have a higher DA than you. You build your own authority by having high authority sites link to you. And having authority helps you rank on Google.
---
Affiliate marketing
Affiliate marketing on sites such as Amazon and others is a great passive income source. However, it won't be a source of great income unless you really put some effort into it. Making affiliate revenue does not work if all you do is put your affiliate links at the bottom of a page and hope people click and buy. Real affiliate revenue comes when you use a product, discuss its advantages, and wholeheartedly endorse it. Making significant affiliate revenue takes work, not just links.
Pick one vendor per category and stick to that. If you like Deuter backpacks, recommend them, not Osprey. If you like Point6 socks, don't talk in another post about Darn Tough. If you like Target, become a Target affiliate and recommend them. And don't dilute your opinion by also recommending Amazon.
Most vendors, except the very largest ones, are members of affiliate networks and you should check those networks out for brands you like. Again, don't go overboard.
Ones we use include Commission Junction (CJ), and AvantLink. There are others, but again, unless someone else works with a specific brand you love, keep it simple. Check them out to find products they represent that you can endorse.
If you can't find the affiliate program for a product or store you'd like to endorse, try Googling "xxx affiliate program." That will get you to the right place more often than not.
---
Photo Editing and Hosting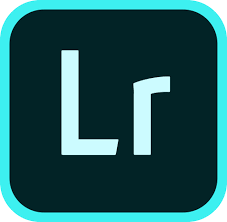 Adobe Lightroom is the industry standard photo editor. It comes as a monthly subscription bundled with Photoshop. It costs about $20 per month. Between the two programs, you can do just about anything you need to organize and edit your photos to make them as stunning as possible. If photography is part of your blog, you need to check these out.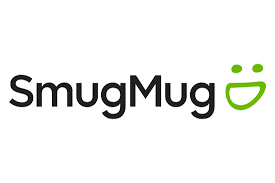 Smugmug is a great program to showcase and store your edited photos, especially if you hope to sell any photos. The "pro" version costs $150 per year, although you can get a 20 percent discount for whatever plan you may choose by using the link here. You can organize your finished photos into a portfolio to show your potential clients, like we do here.
---
Working with Destinations and Service Providers
When we began travel blogging, we paid for all our own travel. As we became more established, we began to be offered free trips in exchange for writing about the destination or vendor. Eventually, we began to be paid for our work with destinations. Now, we only accept "free" trips if it's something we'd otherwise do. Otherwise, our time and expertise is valuable and we don't give it away. One could say you have to value your own time before anyone else will. Keep that in mind.
All that said, here are three articles from the Adventure Travel Trade Association that you should read yourself and pass on to your potential partners. The points covered here will help you, and them, develop the parameters of a relationship that can work for both of you.
Guide to Working with Online Influencers
Guide to Hosting Media
What Adventure Travel Businesses Need to Know About Working With Influencers
---
Sponsored Posts and Links
Think things over thoroughly before you accept or create sponsored and guest posts. We have accepted only three guest posts in the last nine years–all from people we know personally. Sponsored posts are even rarer and we only do them if we have personal knowledge of the product or destination being promoted. We write these posts ourselves. We never allow the sponsor to write the post. We also clearly mark such posts as sponsored. Keep in mind that if your blog is stuffed with sponsored posts and links, you'll eventually lose your credibility with your hard-won readers. If that happens, you may as well close up.
We also recommend publishing a clear guest and sponsored post policy on your site that you can send queries to. (We get about four guest post queries per day and we have a canned email response which refers them to our Guest Posts, Sponsored Posts, Paid Links policy page.) Usually we don't hear back from them. Recently we've also begun to ignore emails from people who haven't read the Policy Page before contacting us. We have put a link and a bold admonition on our Contact page asking them to read the policy first. Most don't.
It's also a good idea to post a Disclosure Page, which is the reader version of the Sponsored Post Policy Page. It is required by the FTC in the United States to disclose commercial relationships within material that otherwise looks like editorial material, i.e. blog posts, and this is an easy way to do it. Also, see the line at the bottom of this page.
More Information
Other sites you should visit to learn about blog creation and how to turn your blog into a business:
Smart Passive Income
Pro Blogger
When you're thinking of traveling, your first stop should be our Travel Resources page, where we list all the essentials you need to make your travels easier, cheaper, safer, and more fun.
You can also help yourself get ready for your travels by reading our Get Started Planning Your Trip Now page.
We love traveling–with the right gear. We've gathered a lot of the stuff we use to make travel more pleasant and efficient all on one page. Shop our Travel Past 50 Amazon page to find our favorite gear. If you purchase something from the store, Travel Past 50, as an Amazon affiliate, may receive a small commission at no extra charge to you. Thanks.
We never leave home without our travel insurance. Nor should you. Search for the travel insurance from Allianz that best meets your needs, whether it be an annual plan or a single trip.
You can see (and buy prints) of most of our travel photos in one place on this page.
Note: This post and other posts on TravelPast50.com may contain paid or affiliate advertising links. As an Amazon Associate we earn from qualifying purchases.