When we first arrived in Avignon, I spent a bit of time walking around trying to figure out how to get a good shot of the Palace of the Popes and the famous bridge. I came to the conclusion that I was going to have to do some climbing on the city walls, which were blocked off to me, or somehow figure how to get out on the river. Of course, all this thinking was going on before we actually got onto the Viking river cruise boat where we're going to spend the next several days.
We boarded the boat at Avignon, and the first bit of the cruise was down the Rhone to the south to Arles. After spending the day at Arles, the boat headed back up river to Avignon. We arrived at the city again just at dusk and, luckily, our state room balcony was facing the city just as the sun dipped at the city lights came on. Before I could grab my camera and start shooting, we'd passed the bridge, so I was a bit disappointed that I didn't get the exact shot I wanted because we'd already passed the palace.
But for some reason, the boat reversed course and steamed back to the south side of the bridge, where I got this one. I'm going to have to keep the camera closer. Might not be so lucky as to command a huge vessel like this in the future.
And here's the first shot I got, after we'd passed the bridge. Actually, not that bad, I guess. But I do like the other one more.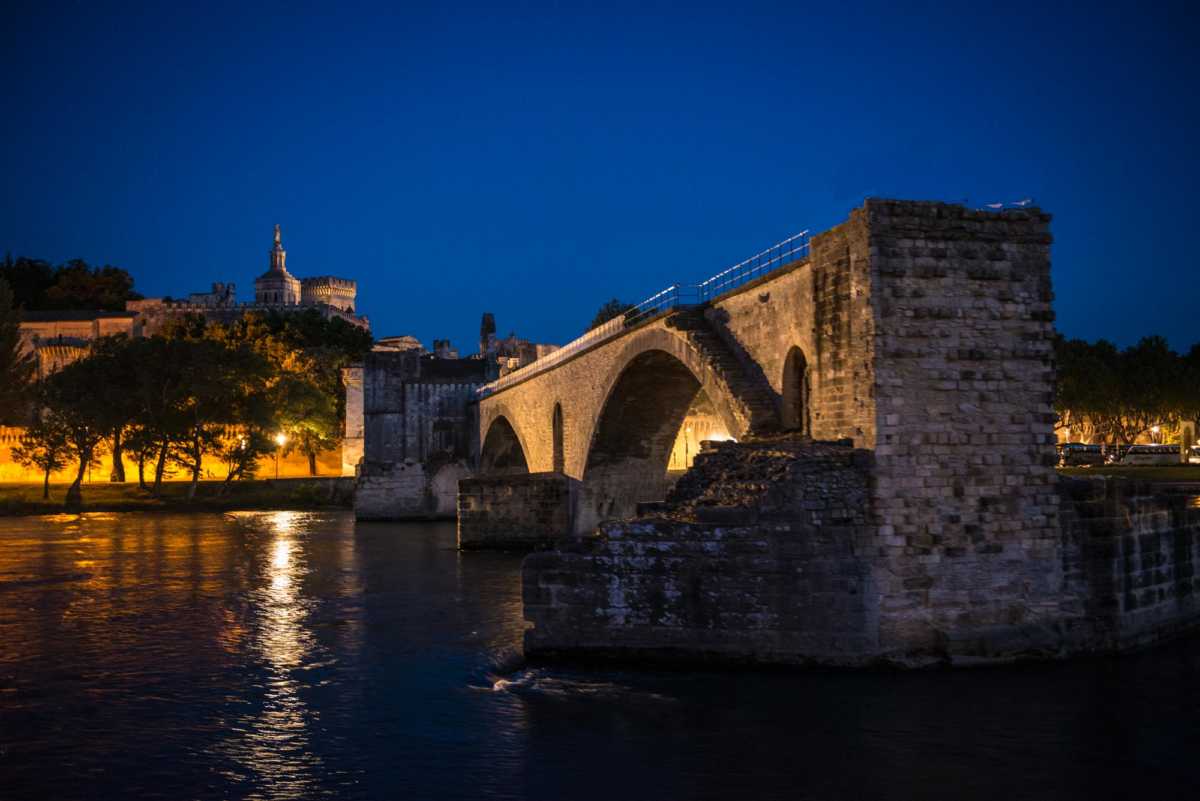 Get all our travel tips delivered to your inbox
Subscribe to our email newsletter