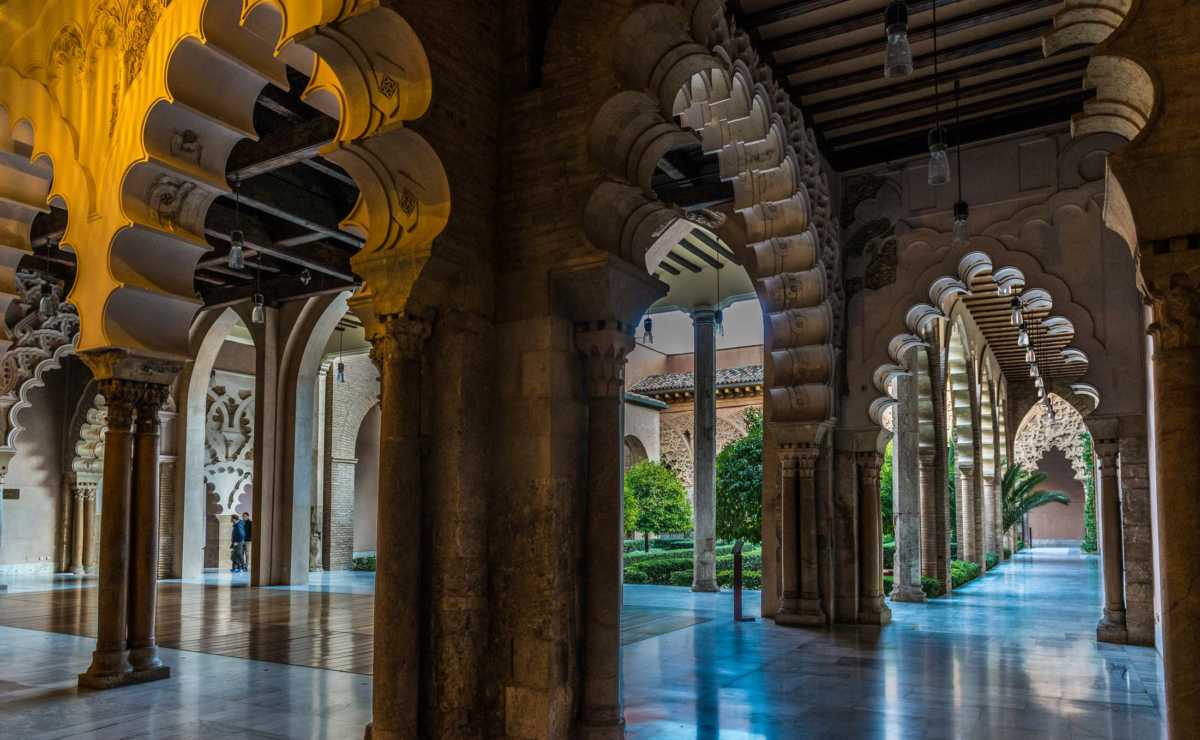 After the reconquest of Zaragoza in the early 12th Century, the Aljafería, the palace of the Moorish king of Zaragoza, was transformed into a palace for the victorious Christian king of Aragon, Alfonso I and his successors.
Originally begun in the 9th Century, the palace also served as a fortress both before and after its capture by Alfonso. It underwent several remodelings by various Aragonese kings, and even served some time as a barracks for soldiers and even stables. Extensive damage from the various uses is evident in the many walls where the original decoration was stripped entirely, or where only a few bits remain. The buildings were extensively restored in recent years, and much of the beauty of the original Moorish decoration is evident.
Also, I do sort of like what Fernando and Isabel did with their ceilings. They certainly had egos to display, and their iconography is on view all over reconquered Spain. Granada, Toledo, Córdoba and many other cities that were formerly Moorish now sport the familiar bunched arrows, the yokes, the Tanto Monta verbiage, and the united crest of Castilla and Aragon.
Back in the days when not many could read, such symbols were important for conveying the official view of the government. Not unlike Twitter today, I guess.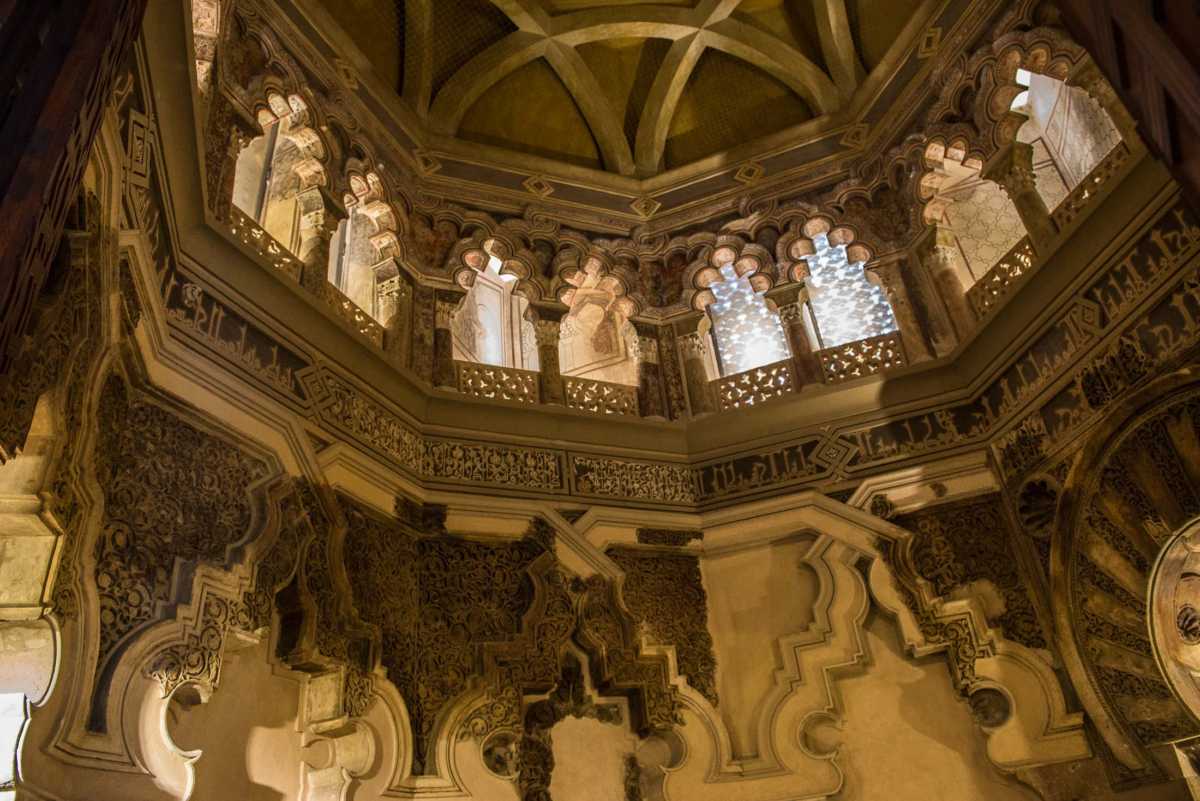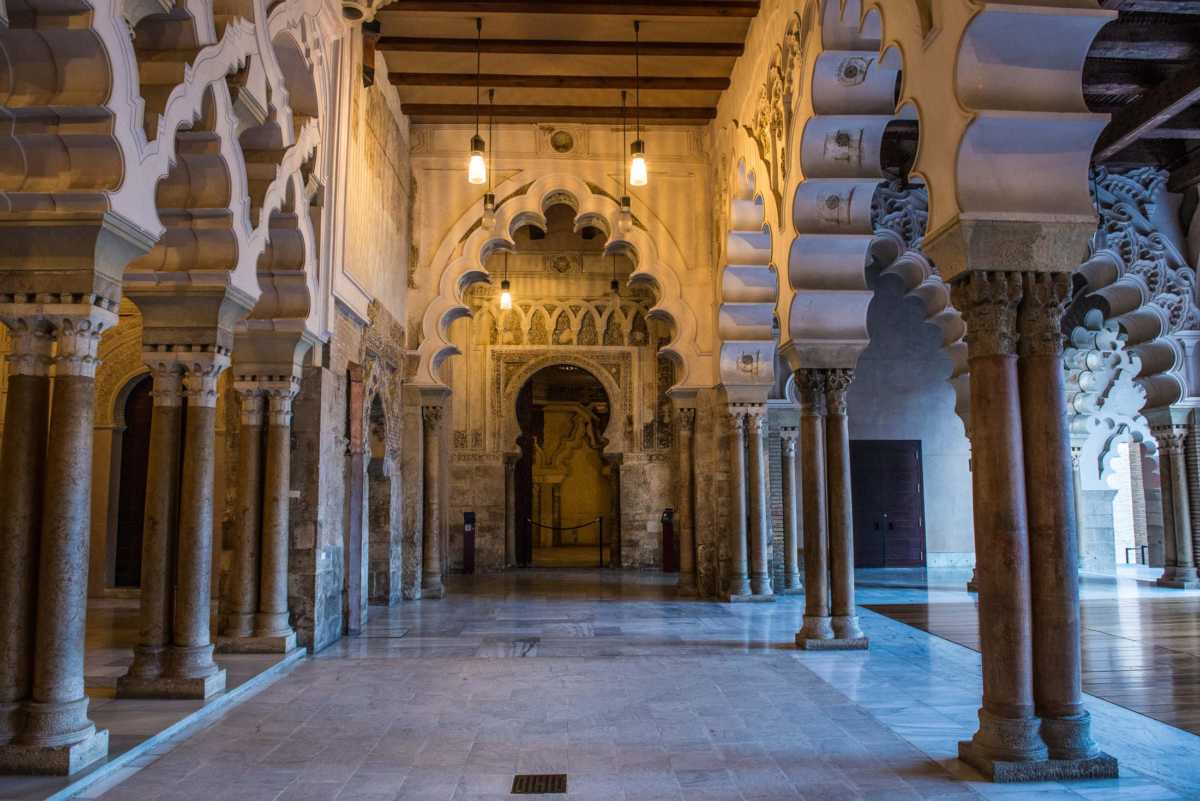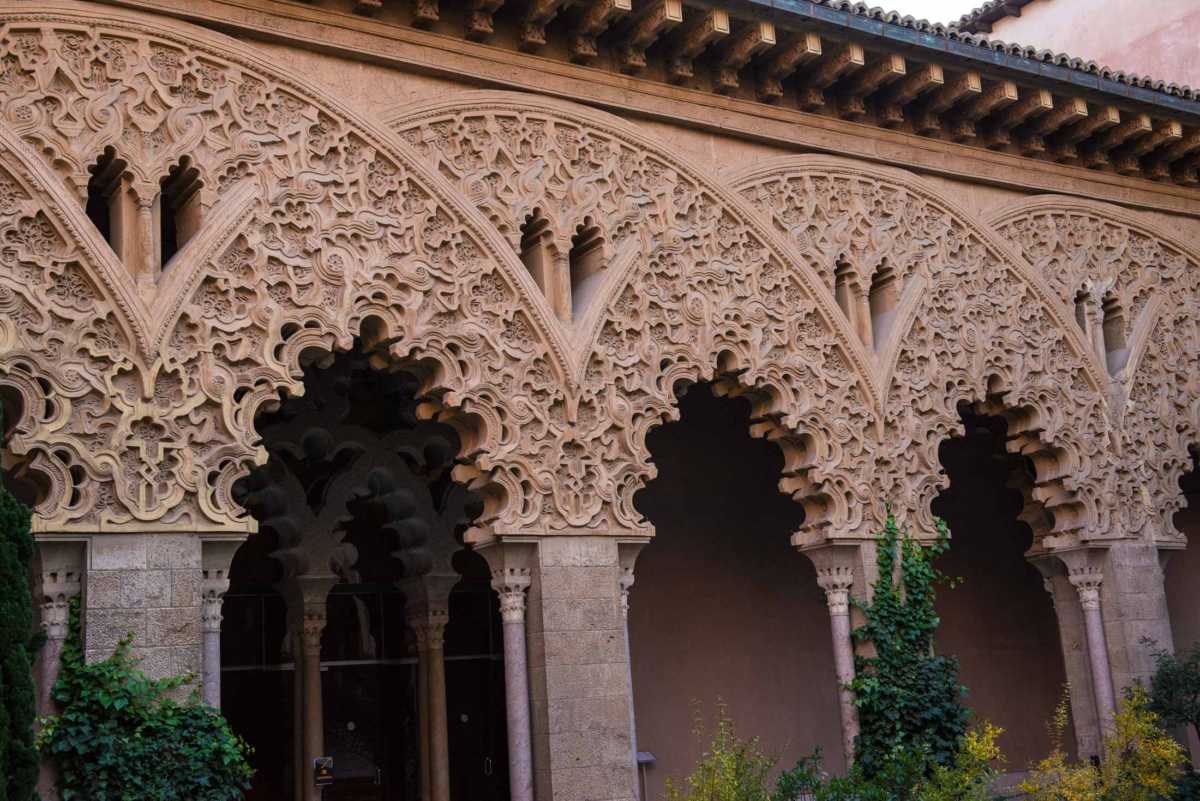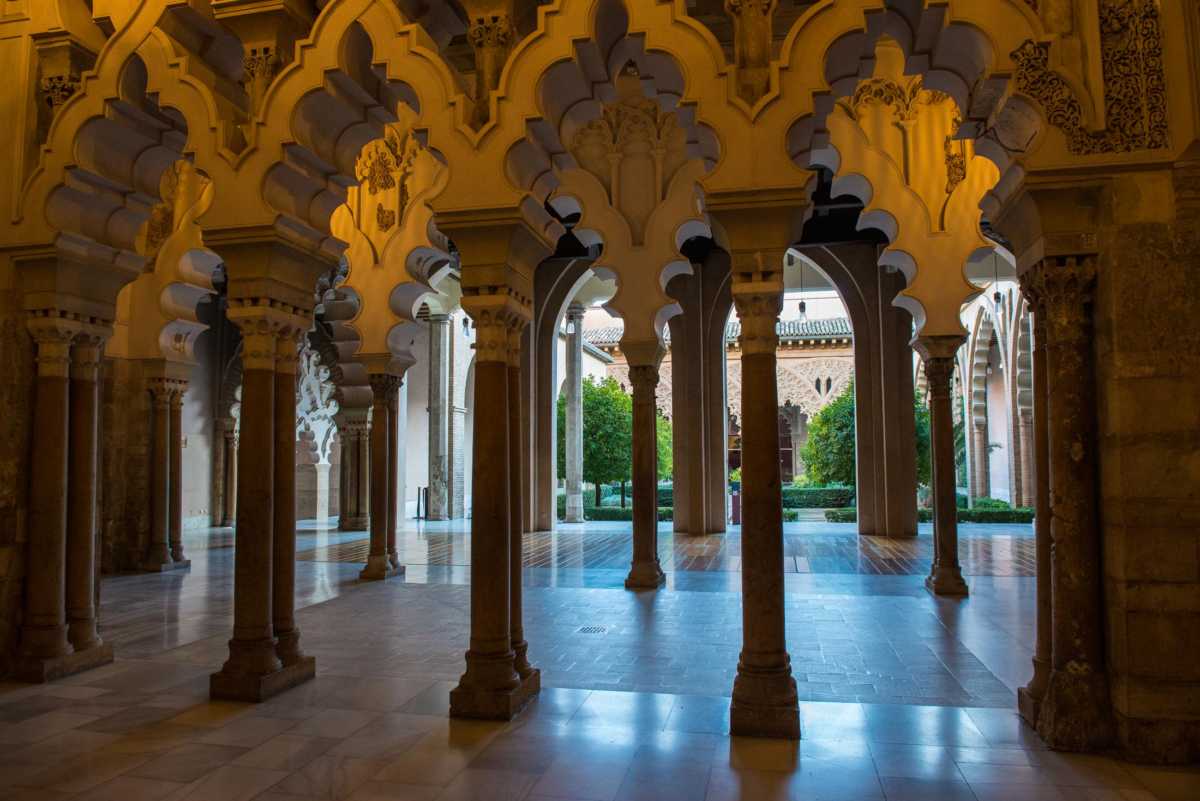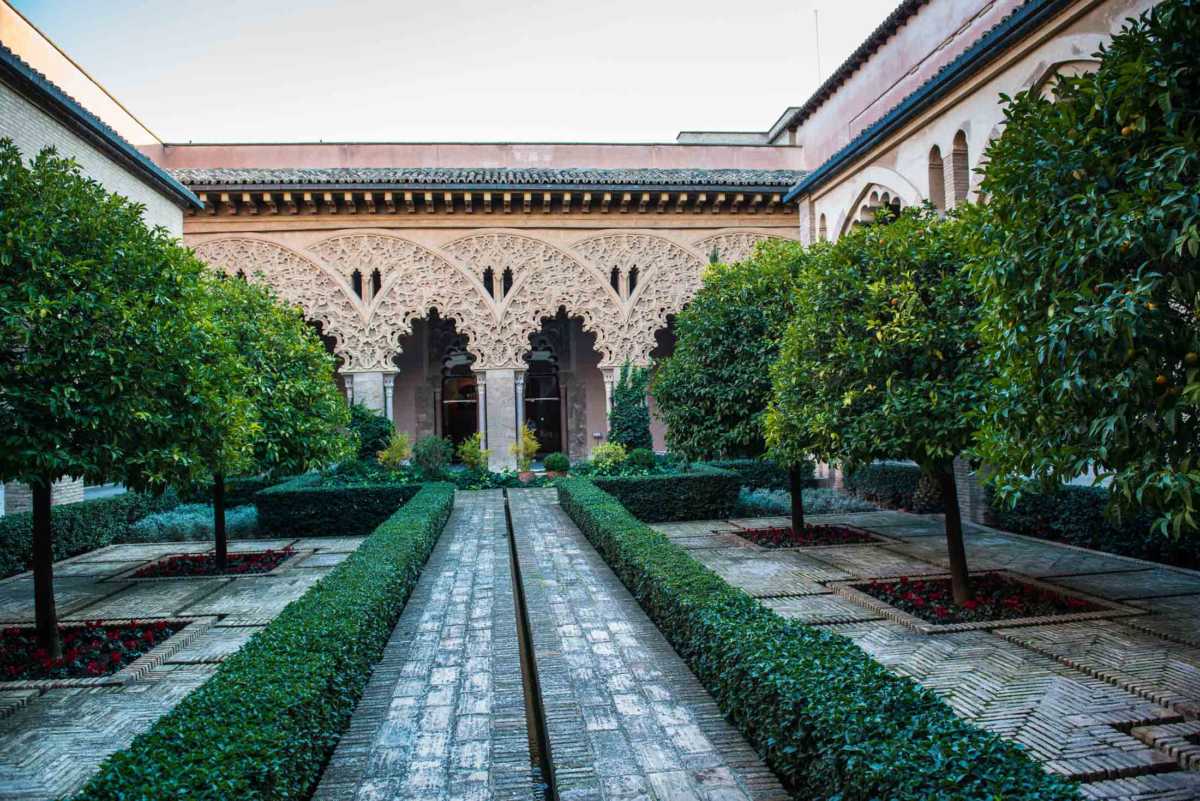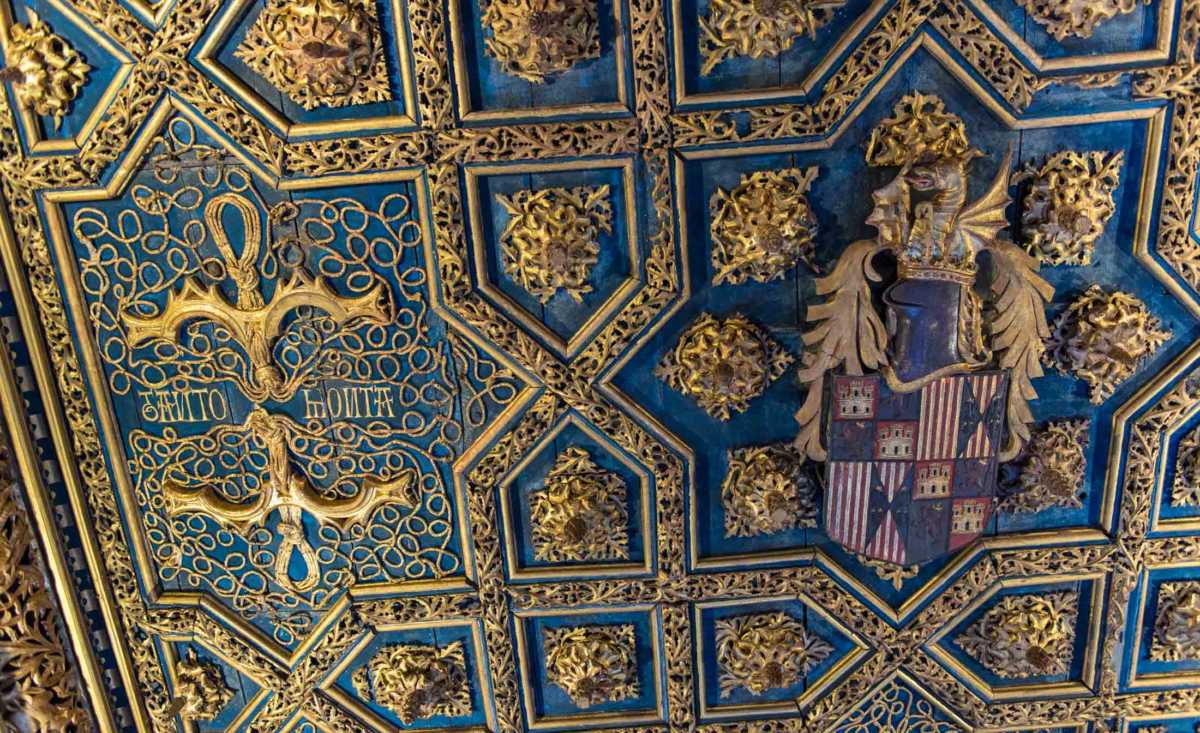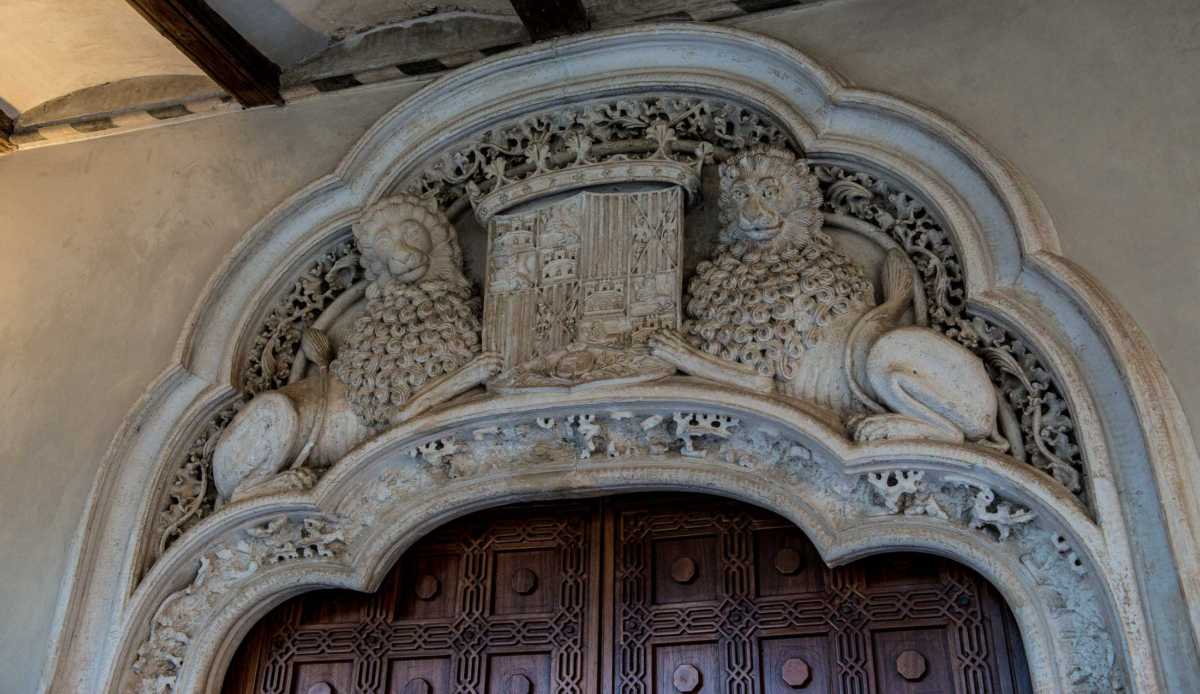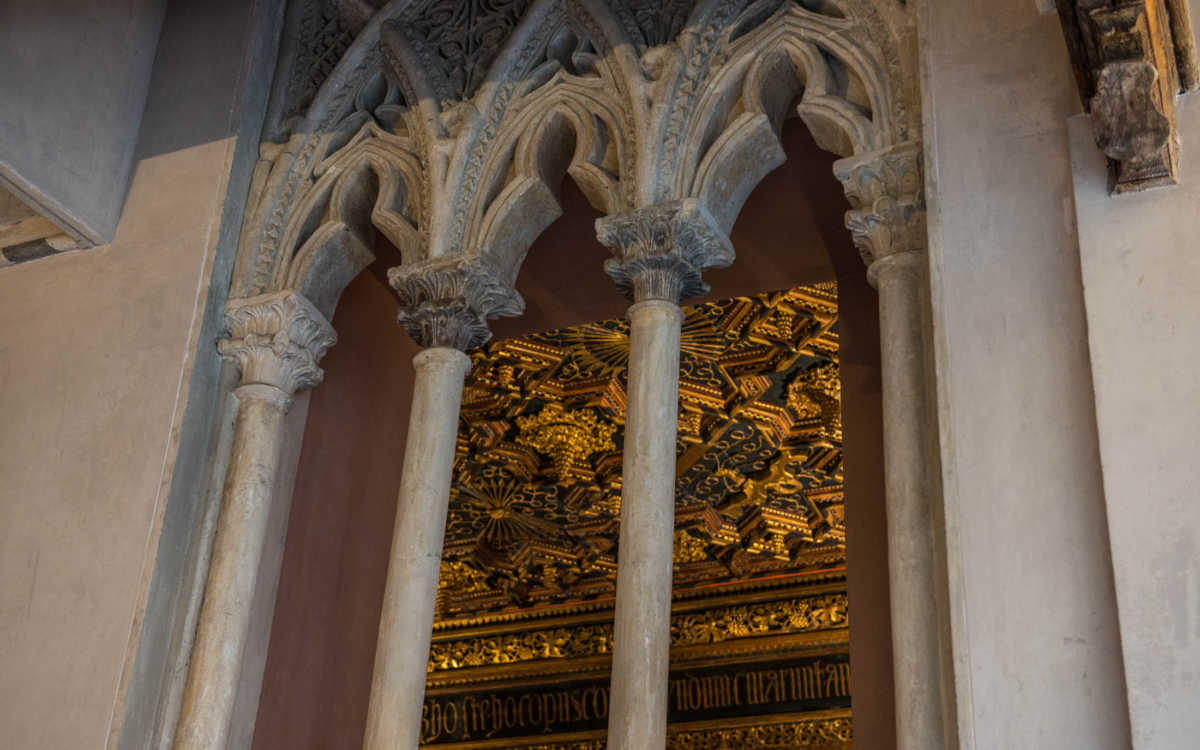 You can see more on the fantastic monuments of Zaragoza, including Zaragoza's two spectacular cathedrals.
When you're thinking of traveling, your first stop should be our Travel Resources page, where we list all the essentials you need to make your travels easier, cheaper, safer, and more fun.
You can also help yourself get ready for your travels by reading our Get Started Planning Your Trip Now page.
We love traveling–with the right gear. We've gathered a lot of the stuff we use to make travel more pleasant and efficient all on one page. Shop our Travel Past 50 Amazon page to find our favorite gear. If you purchase something from the store, Travel Past 50, as an Amazon affiliate, may receive a small commission at no extra charge to you. Thanks.
We never leave home without our travel insurance. Nor should you. Search for the travel insurance from Allianz that best meets your needs, whether it be an annual plan or a single trip.
You can see (and buy prints) of most of our travel photos in one place on this page.
Note: This post and other posts on TravelPast50.com may contain paid or affiliate advertising links. As an Amazon Associate we earn from qualifying purchases.