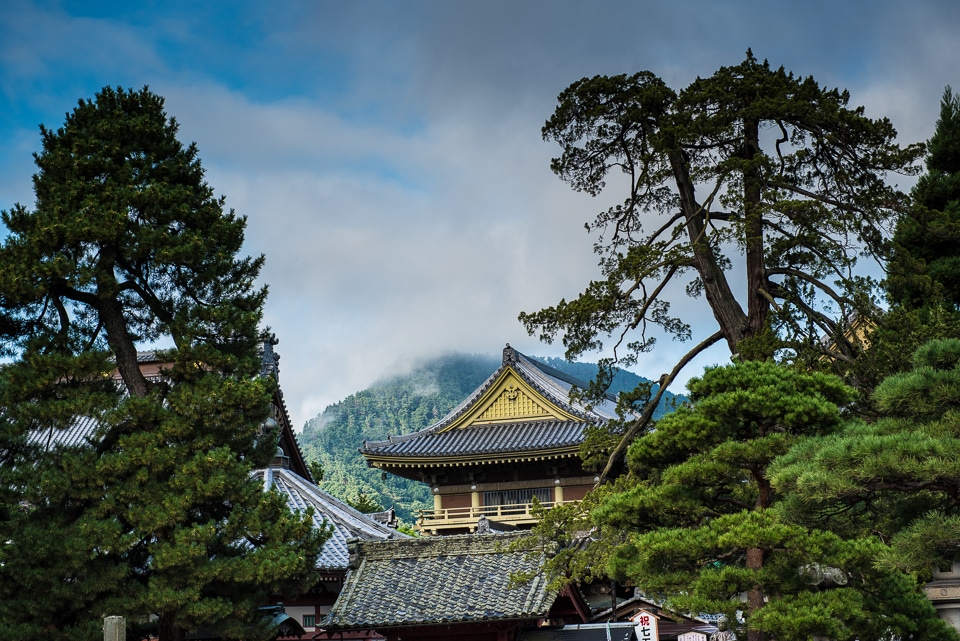 We got up at dawn to hear the monks' prayers in the Zenkoji Temple at Nagano. The monks chanted for an hour, but near the end of the service, a higher pitched voice went solo for a few minutes. I thought it was a young boy, but Kris assured me it was a woman. Turns out, there is an "abbess" at this temple. And she has a beautiful voice. And her home looks lovely in the early morning light.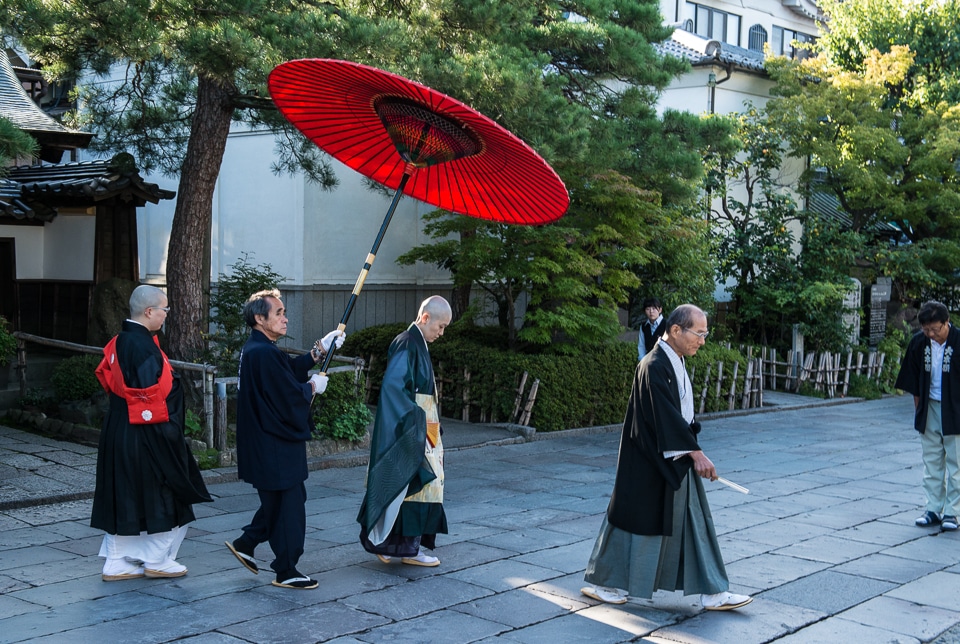 I also caught a shot of the abbess herself on her way back to her residence after prayers, before the attendant policeman stopped me.
Since no photos are allowed in the Zenkoji Temple itself, you're left with the outside grounds. I love early morning light when the mist is still on the mountains. The residence shot was with the Nikon D800E, 24-70 lens at 62mm, f/7.1, 1/400 sec. The light was right, so not much manipulation needed.
If you are interested in what equipment I use, see this page.
Get all our travel tips delivered to your inbox
Subscribe to our email newsletter