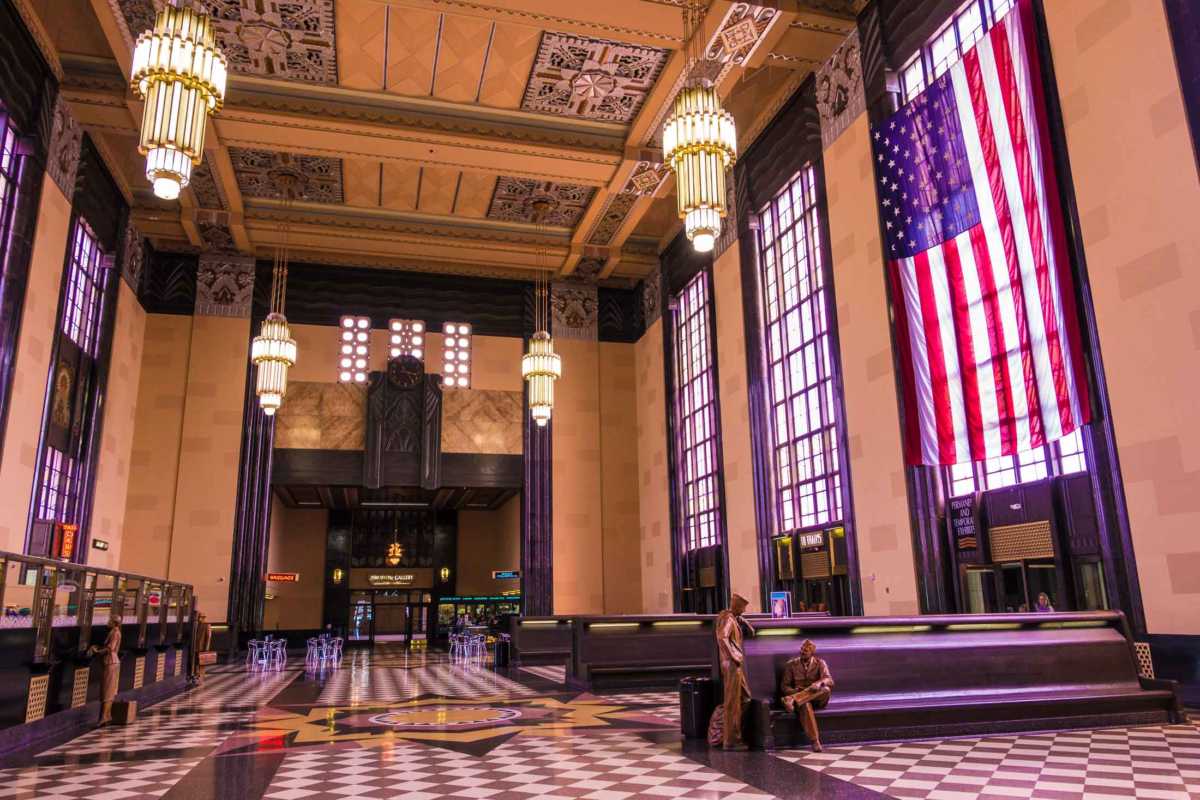 Let's just list the things most people associate with Omaha: Omaha Steaks, Warren Buffet and his company Berkshire Hathaway, the College World Series. That's three. Maybe, if you think about it, you'd also conjure up the Missouri River or the Union Pacific railroad, Joslyn Art Museum or Creighton University. We know a lot of travelers only see Omaha from Interstate 80 as they drive west to Colorado or Wyoming and back again. So maybe it's time to view Omaha, Nebraska, from a new vantage point, from inside.
Even though Tom went to high school in Omaha and grew up across the river in Council Bluffs–and despite the fact that we visit Omaha on a semi-regular basis for a meal or shopping–we knew we'd better bring in the Big Guns if we were to provide a useful guide to Omaha. We turned to life-long Omaha resident and history buff Erinn and her partner Dapose. (There may be a family tie here, but we'll let her confirm or deny that.) We were treated to a true locals' tour that did the job and left us wanting more.
Dundee
The morning pick-me-up began at Blue Line Coffee in the classic Dundee neighborhood. Here gracious single-family homes on large landscaped yards are gathered around this little business district on Underwood Avenue. We quaffed our coffee drinks and read the postings and photos on the wall while eavesdropping on a friendly conversation about native plants, tree maintenance, and residential landscape design. Very homey. Next door is the popular restaurant Dario's Brasserie, a Belgian bistro we're sure to try next time we're in town.
Some posts on Travel Past 50 may contain affiliate links. If you buy something through one of those links, we may earn a small commission. As an Amazon associate, we earn from qualifying purchases.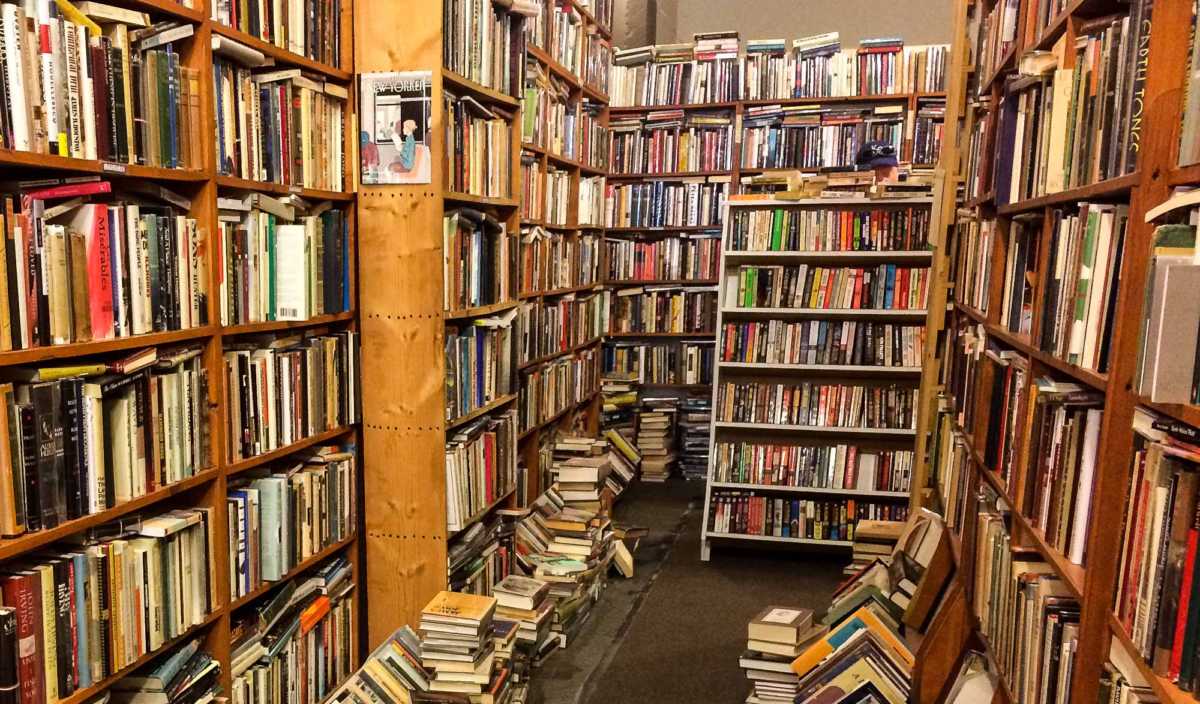 Blackstone
From Dundee we drove east through the Blackstone neighborhood, an encouraging section of town that's walkable, residential, and still not the corporate complex of Midtown Crossing, thankfully. (Blackstone is between Farnam and Leavenworth, and 27th and 41st, roughly.) Here, on an earlier trip to town, we enjoyed bites to eat at Mula and a cocktail or two at the snazzy Nite Owl. We can vouch for Noli's Pizzeria down the street, too. They claim their specially filtered water makes for authentic New York slices.
At random hours, you might be able to duck into HiFi House at 38th and Farnam–a mysterious place that offers listening to rare record collections–at the whim of the collectors–and also serves as a music venue some nights.
Also in this neighborhood is the ale house Crescent Moon, one of a handful of places known for its Reuben sandwich. The Reuben is said to be invented in Omaha, most likely at the old Blackstone Hotel. Who knows for sure? Do notice that Crescent Moon's URL is "Beer Corner USA" and their brands include the adjoining store, Beertopia.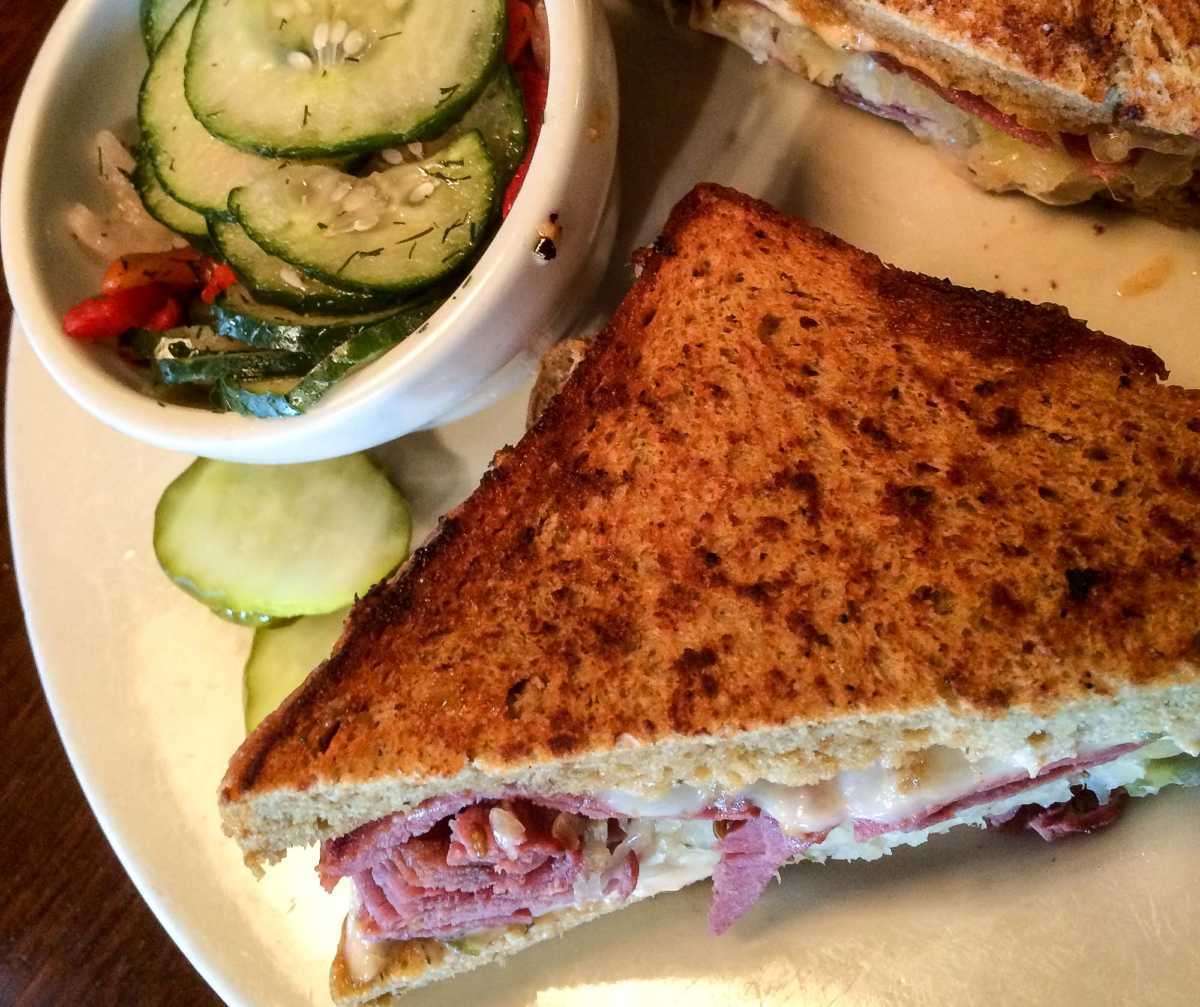 Downtown
Cruising through downtown Omaha reminds me I haven't actually walked or eaten in this district for years. But the shuttered King Fong's and Brandeis department store are worth noting, as are the alive-and-well performing arts spaces: Holland Performing Arts Center and the gorgeous Rose Theater. Best people-watching and view of 16th Street is from the Culprit Cafe.
Jobbers Canyon
The historic area between downtown Omaha and the Old Market was once referred to as Jobbers' Canyon. This huge warehouse district was leveled in 1989 to make room for ConAgra corporate offices and, to be fair, some public parks. As it turns out, it was one of the largest collections of historic buildings ever destroyed in the U.S. Oh, and ConAgra is now relocating to Chicago.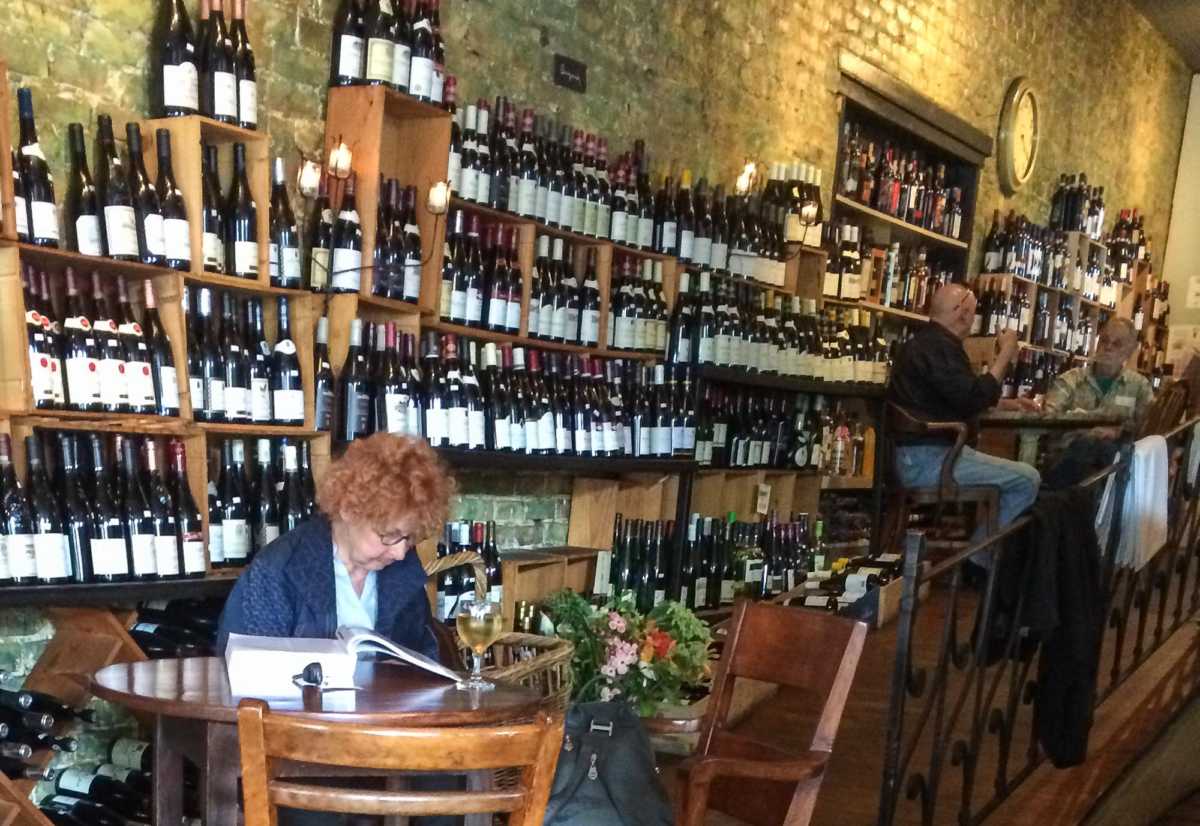 Old Market
Our compass was set to lunch in the Old Market, just a few blocks from downtown. This, thanks to our trustworthy guides, was our first visit to La Buvette Wine and Grocery, a Euro-style wine bar with Mediterranean flair. La Buvette is owned by Mark and Vera Mercer, who also own the Old Market building with M's Restaurant, gutted by a spectacular icy fire this past winter. (Rebuilding is in process.) La Buvette's delicious food is served to tables scattered through this wine shop/deli, and diners can pick their wine right off the wall of exceptional choices. With a small corkage fee ($4) our bottle of Rose wine came to under $15. We spent a couple hours there sampling as much as possible: paté, charcuterie and cheese plate, soup, fantastic homemade French baguette, salad, a daily lamb special. Bits and pieces of the Mercers' intriguing history (Vera is an artist in her own right) are tucked into framed newspaper clippings lining the stairs and back halls. We heard stories from staffers and regulars who have wasted the better part of many days here, creating, cooking up ideas, using the shop as a home away from home. They credit the Mercers for saving many of the buildings in this historic district, and for supporting Bemis Center for Contemporary Arts Residency program.
The Old Market is a kick for shopping, especially antiques, records (Homer's Music), and books (Jackson Street Booksellers). This popular neighborhood is also walking distance from the CenturyLink Convention Center and TD Ameritrade Ballpark, in case you are multi-tasking.
Durham Museum
Since we've visited the excellent Joslyn Museum several times, we opted this time to visit The Durham Museum. Part of the appeal is its location in the spectacular Union Depot, whose lobby remains entirely intact, soda fountain and everything.
The lower level exhibition space includes galleries for rotating exhibits, plus a large permanent exhibit displaying the commercial, public, and private aspects of daily life in Omaha. A highlight is the large model of the 1898 Trans-Mississippi Exposition grounds. The vast Omaha site has long since been dismantled and buried.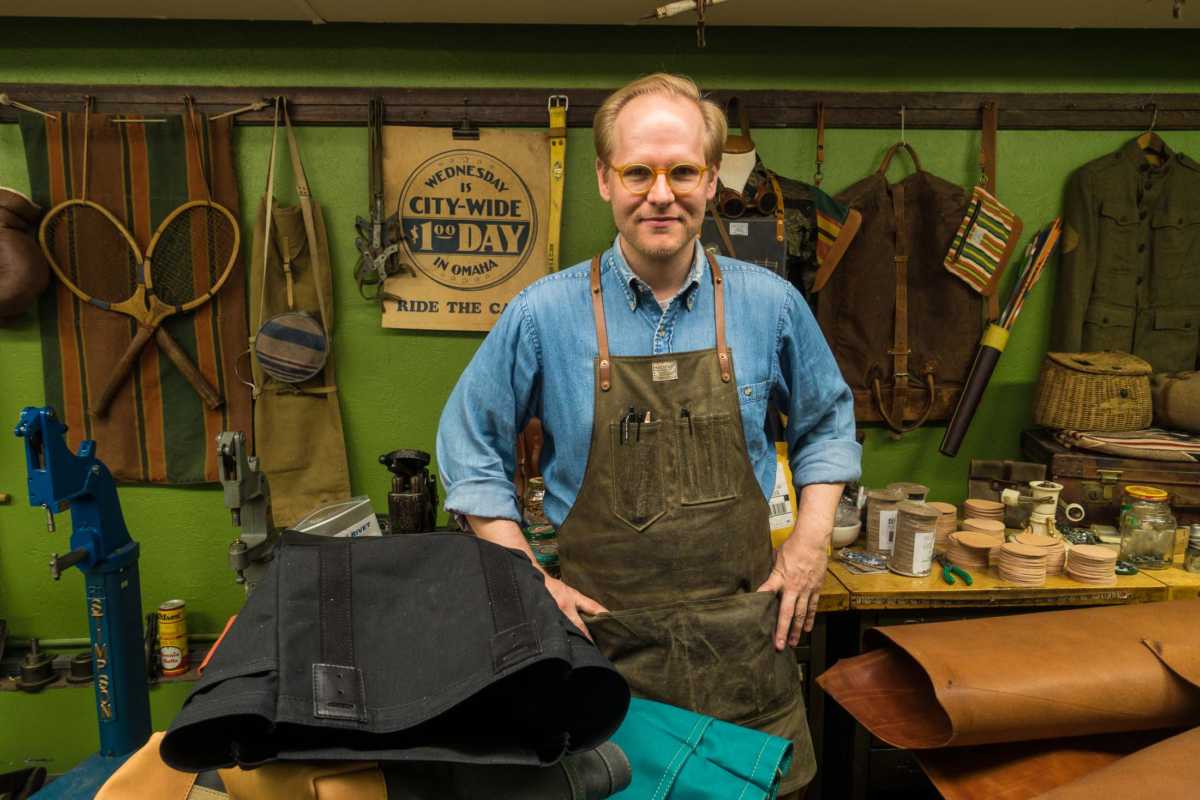 Three More Noteworthy Places
1. Designer/Entrepreneur Studio
We used our connections (or they used our visit) as a pretense to meet Chris Hughes of Artifact Bag Company. We visited him in his nondescript shop at 26th and Farnam where, in the midst of his curious collection of army surplus, vintage gear, and used fabrics, his small staff was churning out gorgeous waxed-canvas bags and custom products. You can order online if you don't see these beauties at your local haberdashery.
2. Stockyard Vicinity
Some say real Omaha is down on the south side where the stockyards once reigned. We visited Stoysich's House of Sausage for a throw-back experience. We swooned at the most complete selection of meats, bones, and byproducts I've ever seen, including tempting frozen food preparations. Another iconic joint is Johnny's Cafe, an old Omaha steak house that favors its original decor. (Scenes from "About Schmidt" by Omaha native Alexander Payne were filmed here.)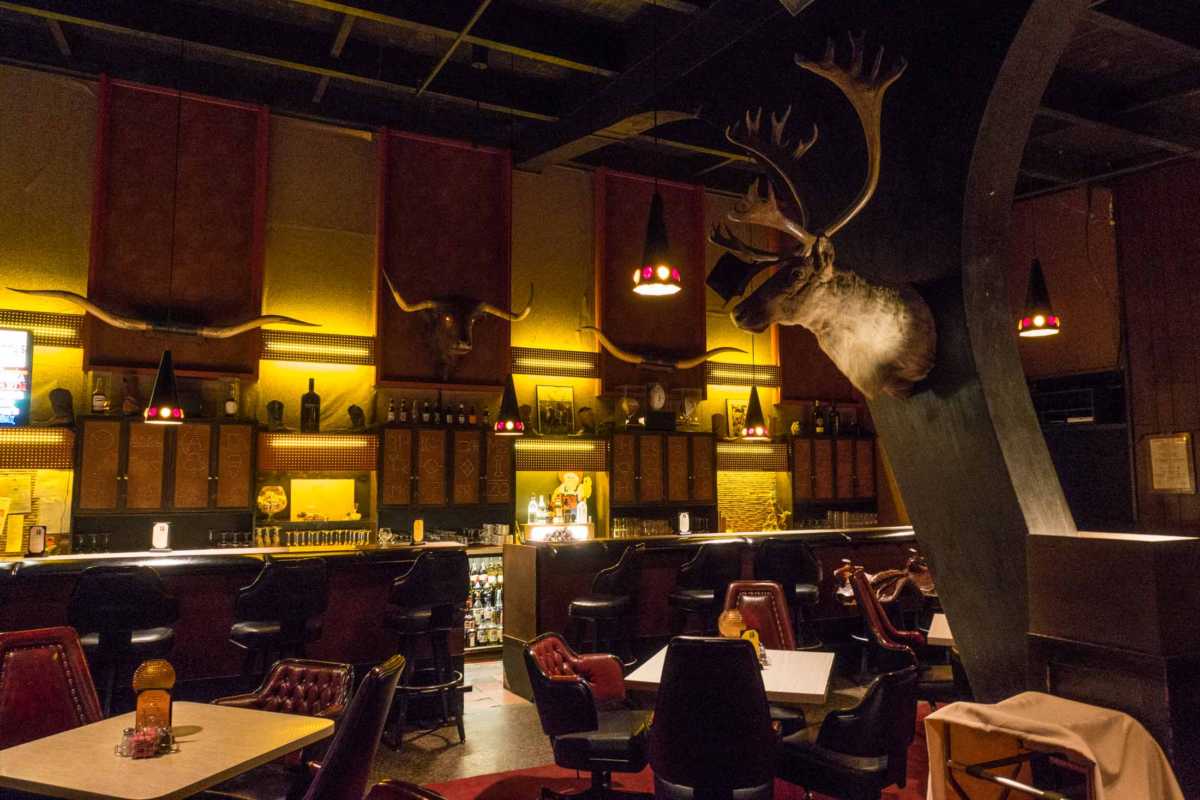 3. 24th Street
Finally we pulled over on 24th Street, the main artery of Omaha's Hispanic neighborhood. There are plenty of practical and kitschy shops to choose from, but the Mex restaurants will surely draw us back. El Alamo and La Casita come recommended.
So, don't settle for some truck stop vantage point of Omaha. Stay for day or two, and begin to meet Omaha's genuine people, family-owned businesses, creative arts, grass-fed steaks, and good ol' red sauce Italian food. Get a look at Middle America from the inside out.
We visited Lincoln, Omaha, and Kearney, Nebraska courtesy of the AmericInn Hotels. Read about our Midwest road trip stops in Kearney and Lincoln right here.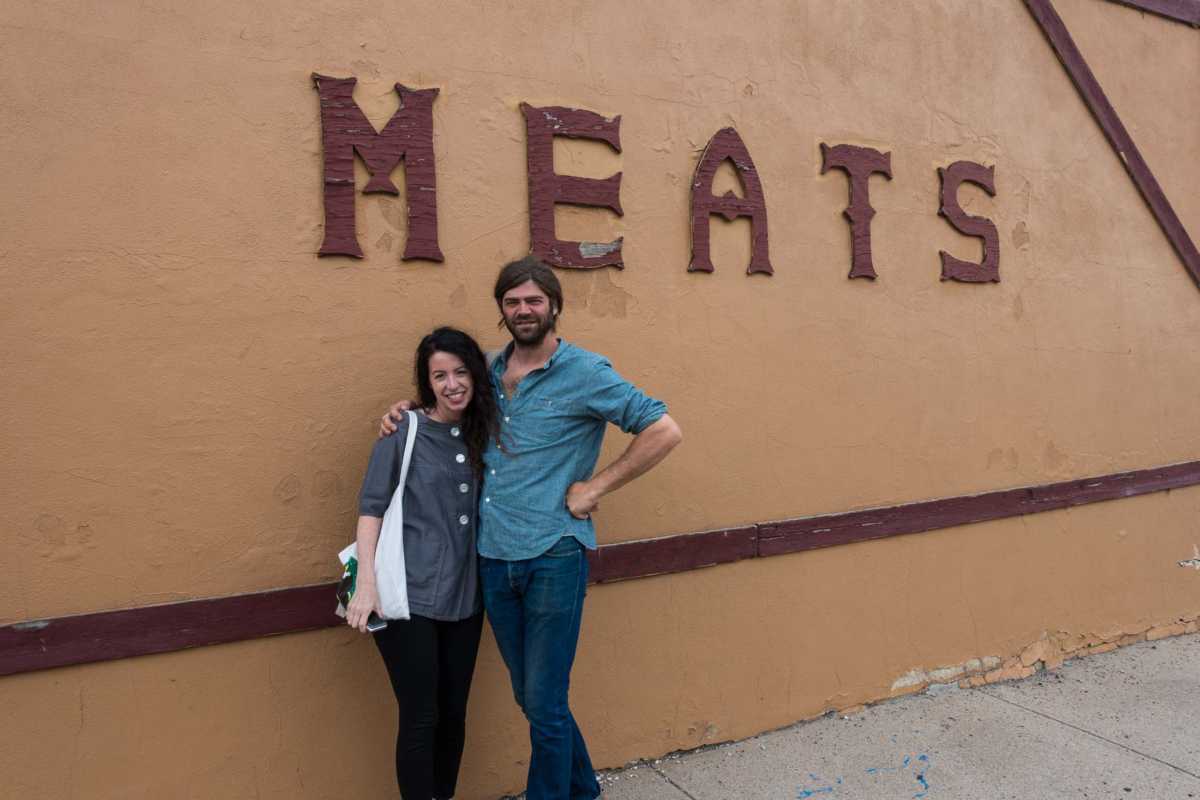 Travel Planning Resources
Looking to book your next trip? Use these resources that are tried and tested by us. Flights: Start finding the very best flight deals by subscribing to
Thrifty Traveler
. Book your Hotel: Find the best prices on hotels with
Booking.com
. Find Apartment Rentals: Find the cheapest prices on apartment rentals with
VRBO
. Travel Insurance: Don't leave home without it. We recommend
Allianz Travel Insurance
. Need more help planning your trip? Make sure to check out our
Resources Page
where we highlight all the great travel companies and products that we trust. See all of the gear and books we like in one place on our
Amazon shop
.