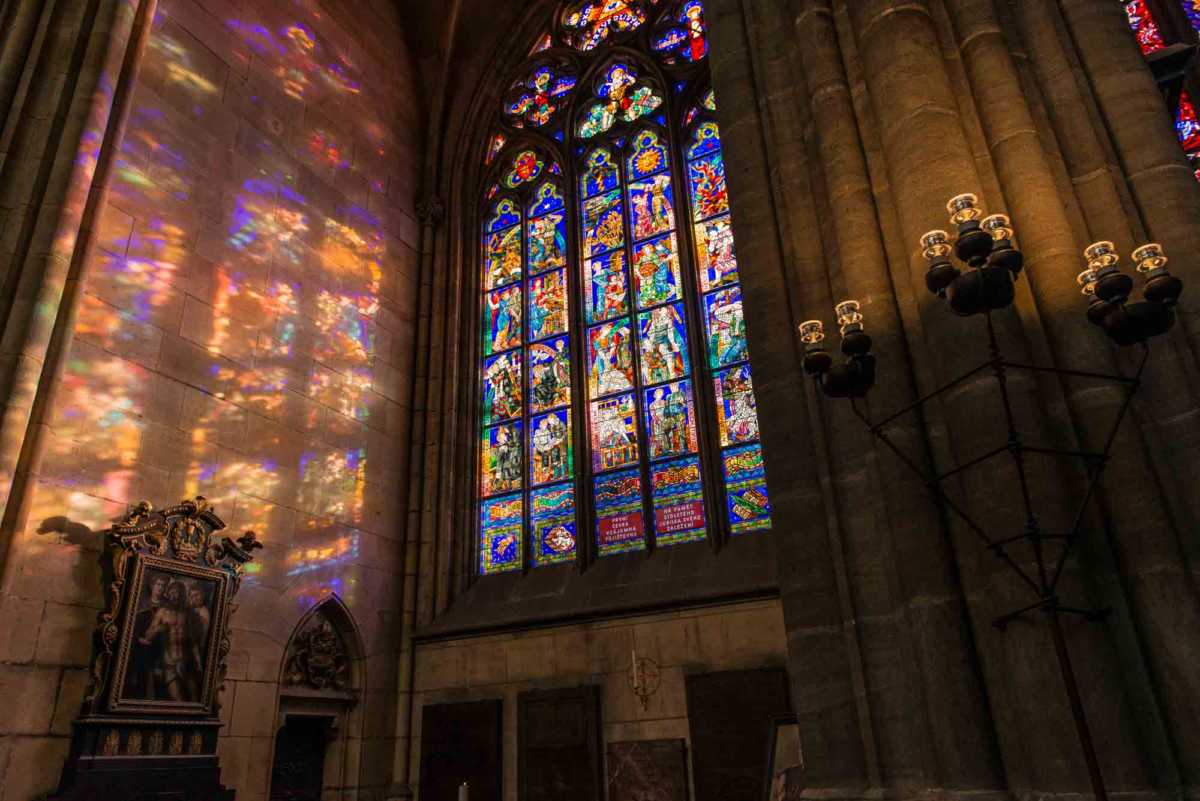 The Cathedral of St. Vitus in Prague was finished over a period of about 700 years. It was only completed in the early 20th Century, which implies there is, shall we say, a certain inconsistency of style. That inconsistency is especially evident in the early 20th Century window designs set into Gothic casements from the 15th Century. Still beautiful though, especially with the infrequent low sun of Northern Europe pours through.
This was not a terribly difficult shot. I exposed for the sunlight coming through the window, and used Lightroom to bring out the columns and wall that went pretty dark with that exposure. Pretty easy adjustment by just sliding up the shadows about 50 percent. Nikon D800E, ISO 800, f/5.0, 1/160 sec. The white balance was for daylight, which came out just fine.
For more info about the equipment and software I use, see this page.
Get all our travel tips delivered to your inbox
Subscribe to our email newsletter