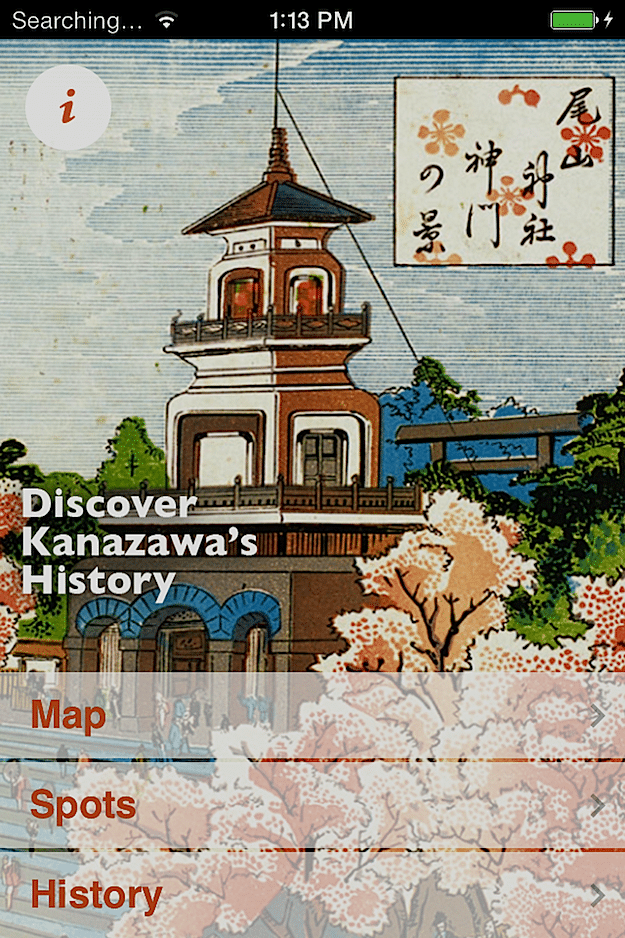 Two misconceptions about travel in Japan come to mind frequently as we move around the country. First is that it's very expensive to travel here. Not so. We've found it can be less expensive than Europe. The second misconception is that Japan and Japan's people don't go out of their way to make you feel welcome. If that ever was true, it isn't any longer. A third might be expressed as reluctance to visit a country whose language is so…different.
Granted, we're reminded sometimes, most poignantly when we're denied entrance to a restaurant (sorry, I can see you aren't fully booked), that Japan has relished being an island. It spent almost 250 years in self-imposed isolation, so it's easy to understand the slow progression toward welcoming outsiders.
In small-town Japan and in the north where visitors are sparse, there's been little need to invest in the communications required for international tourism. Although restaurants may show a 'Welcome' sign or use English headers on the menu, the rest is in Japanese only–with no cheater Latin phonetic spelling. Knowing that I'm ordering from the 'Drink Menu' does only so much good.
Kanazawa city (Ishikawa Prefecture) is all the more impressive for jumping ahead of the norm, making special efforts to welcome foreign visitors. The town of 460,000 is about 200 km (120 miles) north of Kyoto, near the Japan Sea and on the far side of the Japanese Alps from Tokyo. So it isn't on the typical two-week tour of Japan. It attracts some 7 million visitors a year while still awaiting the fast Shinkansen train from Tokyo, expected in 2014.
Here are a few practices (from Kanazawa and elsewhere) worth adopting to enhance visitor experiences in your market–no matter where in the world you are.
City-specific phone app
We discovered the Kanazawa app at the tourist office desk in the train station, where we downloaded it for free. Kudos to Kanazawa. The app is divided into three areas: maps, sites, and history. Even if you are offline, you can read the introduction to neighborhoods and sites, and find nearby attractions. Nice! Best of all, the English version is very well done, conveying attitude and humor along with the facts.
Visitors' Wi-Fi network and password
In a country where visitors are hard-pressed to get a phone plan, much less digital service, we rely on Wi-Fi. Nagano takes the prize: their tourism office offers business cards with instructions for using Wi-Fi about town. They've partnered with a popular Internet provider and each user gets their own scratch-off password, good for two weeks. Thank you, Nagano! We were provided a similar card by our guesthouse near Mt. Fuji.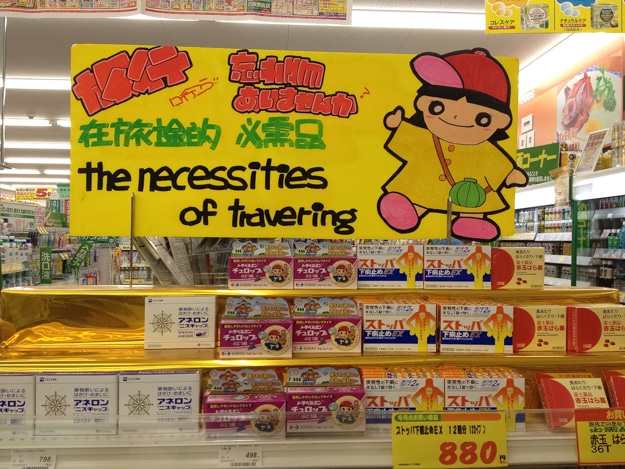 Looping bus route for a flat fee
Most cities offer at least one route that is easy for visitors. In Kanazawa, the tourism office provides a map that is backed with a timetable. Everything is made simple by use of Arabic numbers and color-coding. It's so convenient, locals use this bus, too. The signs, announcements, and fares are clear to visitors, and drivers are helpful. Other cities (Hiroshima, for example) offer flat fee trolleys and easy-to-understand transfers: great for visitors. One day on-off passes are available in case you want to cover a lot of ground. Signs at stations match signs on the map, indicating attractions close by each stop. Japan, in general, runs buses right; riders pay when they get off, there are change machines on the bus, and drivers can sell the all-day pass, too.
Transportation designed for visitors is most effective when visitors know about it. Most smaller towns offered us a bus or tram map along with the city map as soon as we stepped in their offices. Don't make your guests ask for what they do not know.
Restaurant association
It is surprising how few cities offer guides to restaurants. But in Kanazawa they've taken an extra step. They promote their cuisine in a separate guide, offer coupons that can be used at many restaurants, indicate which restaurants offer Wi-Fi, and provide maps and listings. I appreciated the note that 'other restaurants not shown here also serve fine examples of the area's cuisine,' (or something like that). I flashed back to restaurants jockeying for position in marketing meetings in my hometown. For visitors, inclusive trumps exclusive.
An additional note on menus: even if you only have one copy in the restaurant, an English or multilingual menu is your biggest welcome sign. It's even better for business than that cat with its left arm raised.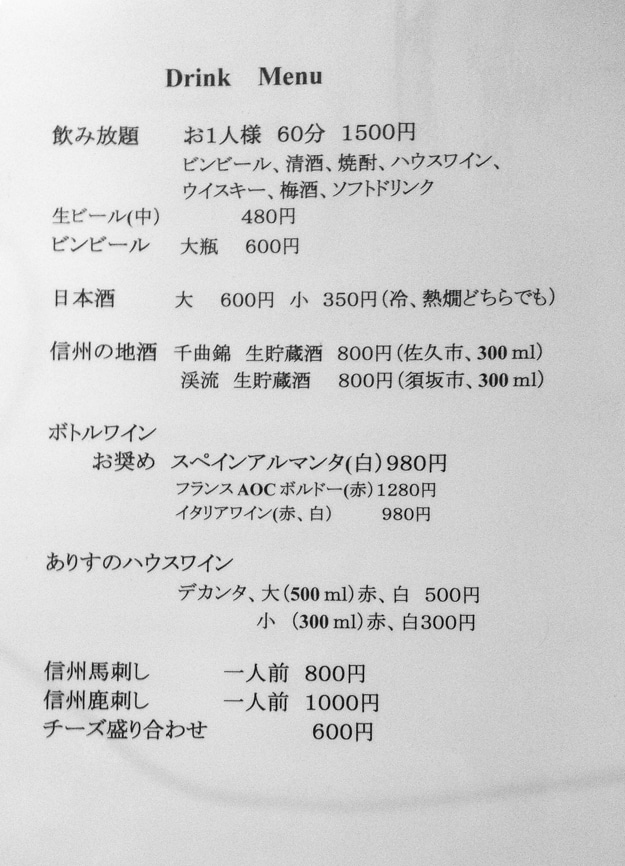 Introductory pamphlet or newspaper
Kanazawa doesn't assume you've arrived with Lonely Planet under your arm (or that Where magazine tells you anything about anyone who isn't advertising). A free tabloid newspaper has feature articles for visitors, highlighting cultural heritage in general (tea ceremonies, kimonos, regional crafts), without repeating the details of the main tourist attractions. The newspaper and a pocket size guide book also provide a few "Kanazawa Lessons," fun factoids and tips for fitting in. For example, one blurb suggests saying 'aranyo' instead of 'arigatou' to use the local jargon. That's nifty and friendly advice. The pocket reference recommends sightseeing spots by neighborhood, with map details beside the text. This is one guide book that made me want to stay longer and see more.
ATMs
In Japan, not all ATMs provide international service, so it is important that tourist offices know where their foreign visitors can complete a transaction successfully. (Train stations rarely have ATMs for foreigners, for example.) 7-11 stores and post offices do, so they merit posting on maps.
Maps and the Latin Alphabet
The best maps identify shopping streets, restaurant and nightlife zones, and streets for pedestrians only. Convenience stores or markets are good landmarks to identify for visitors, too. In Japan, any map that uses the Latin alphabet will be infinitely more helpful than one that does not. (And we're not talking about catering to Americans here. Most of Asia uses English as the common language.) Whether taking a day trip via bus, a hike up a mountain trail, or a walk through town, visitors might need to sound out their destination in order to ask questions along the way or verify their whereabouts. In Japan, I'd caution against using little cartoon illustrations instead of the words with Latin alphabet letters. The illustrations cover up mapable territory, and aren't all that clear.
I loved the helpful young woman in Hirosaki who tried to offer us suggestions for visiting the UNESCO World Heritage Site Shirakami-Sanchi, a beech forest in the mountains. The region's map was in Kanji only, so without her writing every option in English, we weren't sure if she was circling hotels, towns, bus stops, or hiking trails. I do know there are three waterfalls, just not how to get there.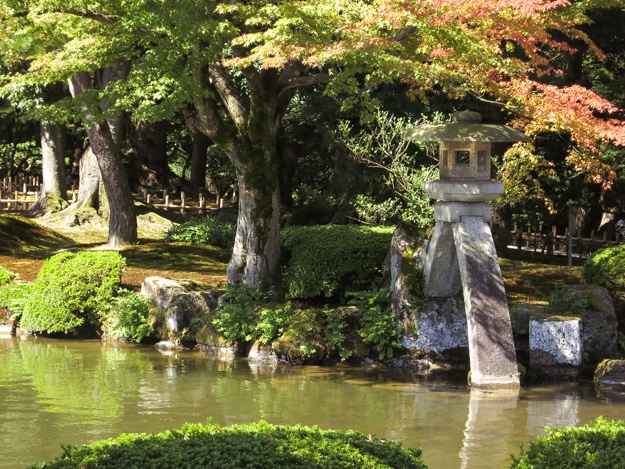 Know what conveniences visitors need
Whether it's cash or clean clothes, food or directions, bicycle repairs or a trip to the doctor, visitors often have more on their mind than the usual sightseeing spots. The best welcome is to anticipate what your guests want, and Kanazawa isn't the only place that keeps this in mind. (Hello, city planners and architects.) Tokyo has ample seating in public places; signs in transit stations are fairly  easy to understand. Signposts point  to nearby landmarks, and neighborhood street maps show up almost as often as you need them. If you're thirsty, you won't go far in Japan without seeing a vending machine stocked with beverages, hot and cold. These little things matter.
Tokyo has a great start, but plenty to do before welcoming the world to the 2020 Olympics. Tourism will undoubtedly drift out to the smaller towns that are less well prepared. When cities, institutions, and tourist sites lead the way, small businesses will follow. Destination managers must know their clientele are happiest without having to work too hard to find the basics. Just point us in the right direction with good tools, and we'll spread the word.
You can help yourself get ready for your own travels by reading our Get Started Planning Your Trip Now page.
We love traveling–with the right gear. We've gathered a lot of the stuff we use to make travel more pleasant and efficient all on one page. Shop our Travel Past 50 Amazon page to find our favorite gear. If you purchase something from the store, Travel Past 50, as an Amazon affiliate, may receive a small commission at no extra charge to you. Thanks.
Note: This post and other posts on TravelPast50.com may contain paid or affiliate advertising links.