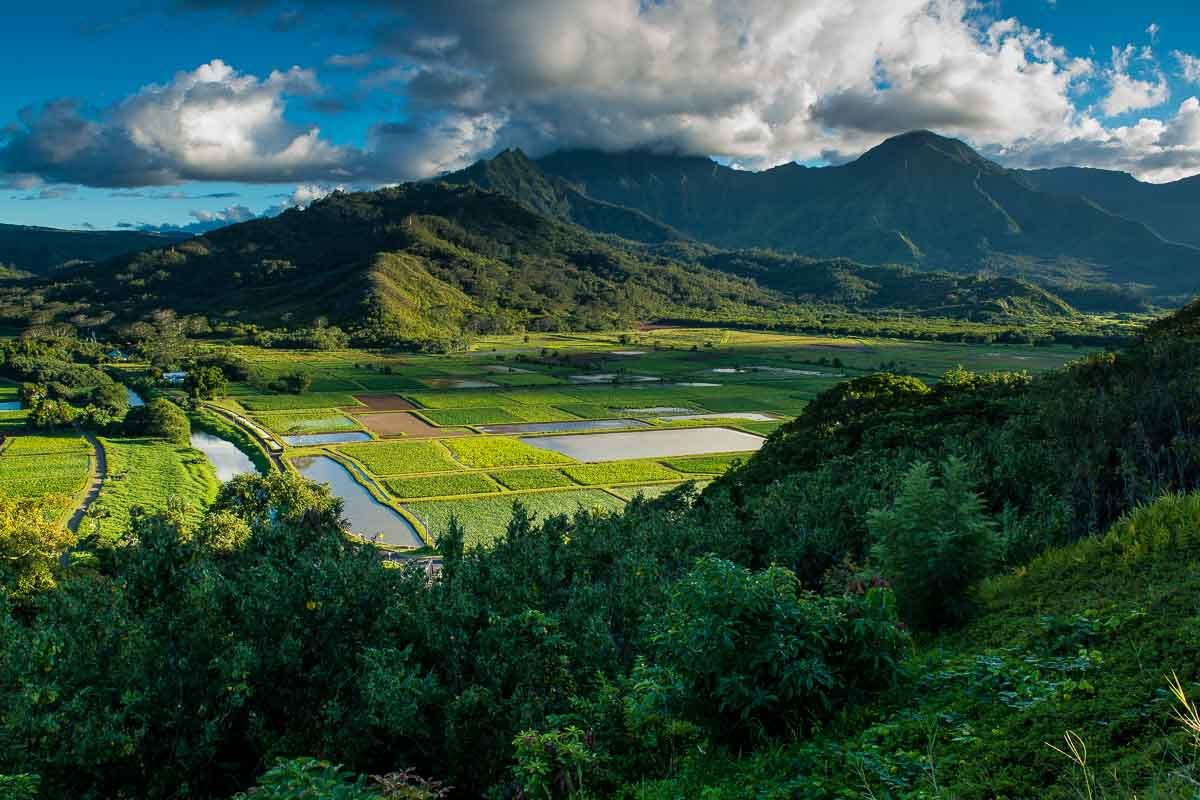 We drove up to the north shore of Kauai to try to get some sunset photos. Of course, we'd left too late, and didn't count on the mountains making the effective sunset about half an hour earlier than advertised. But, along the coast road, at a rare point where the road rose above the interior island landscape, we were presented with this lovely scene. Those of you of a certain age remember the Peter, Paul and Mary song, Puff the Magic Dragon, who lived "in a land called Hanalee." After seeing this, I almost bought a private vacation home here myself.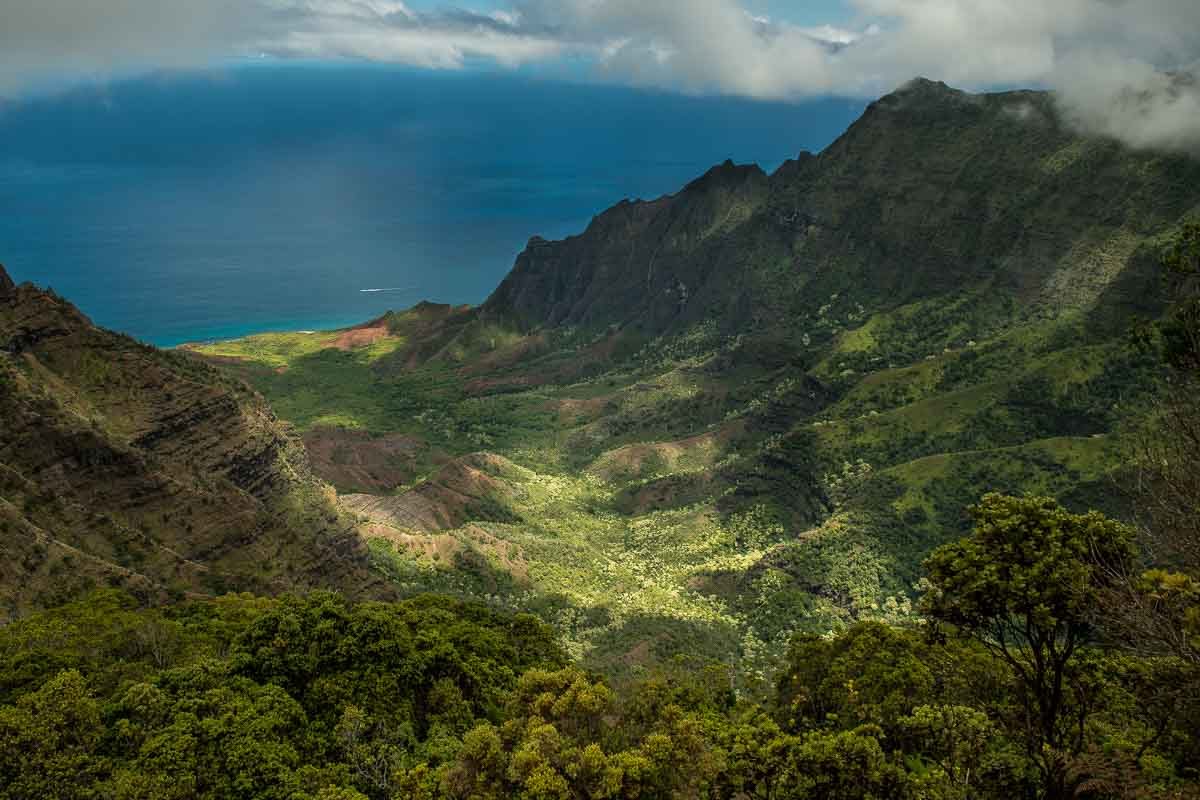 A stunning view down the canyon, which someone told me was the set shot for the helicopter arrival and departure in Jurassic Park. Maybe… Anyway, damn pretty.
Advertiser Disclaimer and Editorial Note: Some links on this page may have been placed by companies from which TravelPast50.com receives compensation. This compensation may impact how and where products are mentioned within a post, but does not influence the content of the post itself.