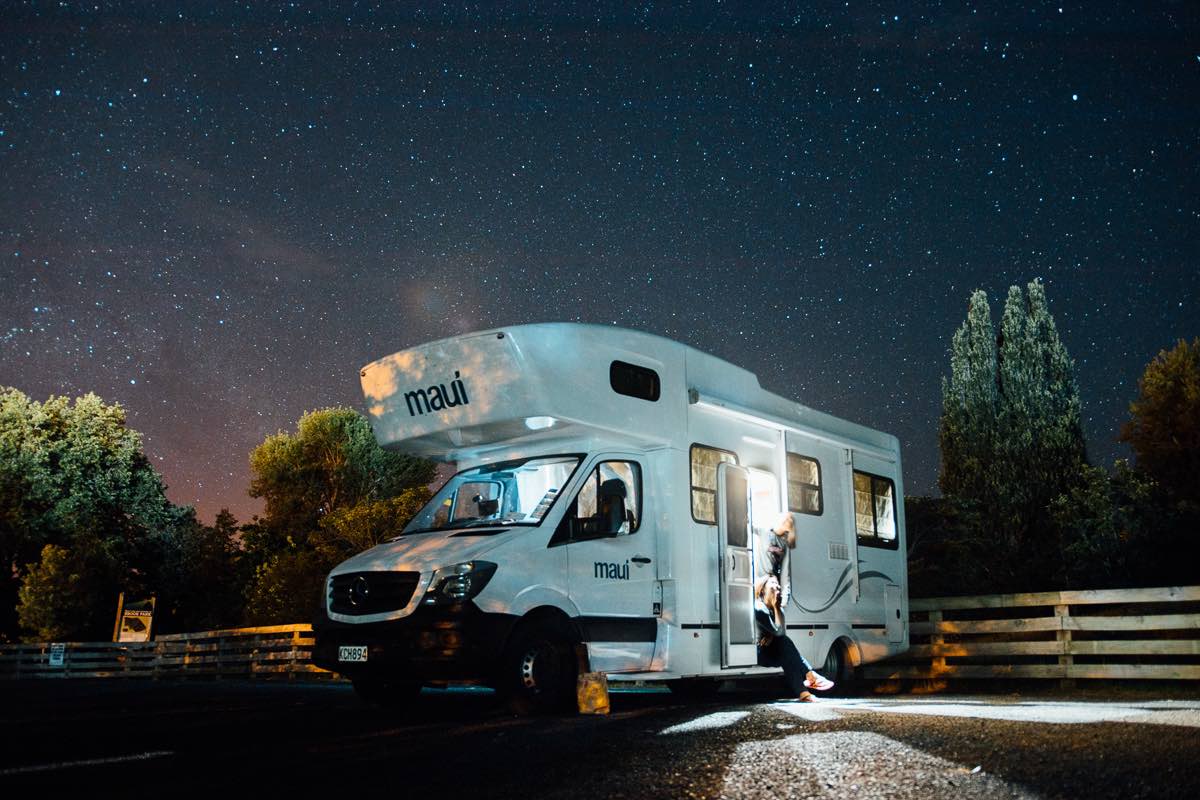 The most unlikely post for TravelPast50.com is the post that talks about an experience we've never had–like traveling by RV or renting a camper van. But let us explain. Ever since we set out on our travels in 2010, we've chuckled at all the people (in the United States) who ask us, "So, you got an RV?"
Our total miles traveling in an RV (that's a recreational vehicle, camper, travel trailer, motor home, caravan, or what-have-you) equal zero, and it's the same for nights spent in an RV. That's not to say it will never happen. I think of RVing much the same way I consider being a National Park ranger. Gee, that sounds like fun.
Recently, we've seen friends purchase or rent an RV and hit the road, as if they'd been planning this for ages. Even young worldly travelers we know are happy to take a year or two back in North America with a rolling home base. Maybe the people who've looked at us as if we're crazy, for traveling the way we do, just want to sleep in the same bed every night while getting a change of scenery. Or maybe they can't part with their dog or certain stuff. Maybe there's something to the RV lifestyle.
So we asked some people who know about the pros and cons of the RV lifestyle. Here's their story to jump start our research into RV rental, RV and camper styles, and notes on owning a motor home. Follow a couple of the links and you'll also be able to review RV rental costs and companies, what makes a motor home easy to drive, and other great hints for caravan or camper rentals.
Options for RV Travel
One of the best ways to travel, especially if you have pets or love having your possessions around you, is staying in an RV.
RVs allow you to go wherever you want, whenever you want. You don't have to worry about being stuck in one location (particularly a cold one, if you're from the north).
Case in point: my grandpa, who's over 70, lives in his RV and travels south for the winter (and fall and spring) every year by himself. This allows him to stay warm and active.
He's been living and traveling in an RV full-time for over 2 years. He and my grandma owned several RVs over the years and lived in them part-time during the summer for more than three years before he went full-time. After hunting for the best long-term campground deals in the south, he now stays several months in one campground.
He's inspired us to start RVing full-time, and has helped us sort through the many choices to be made when entering the RV lifestyle. Here are the basic options of RV travel.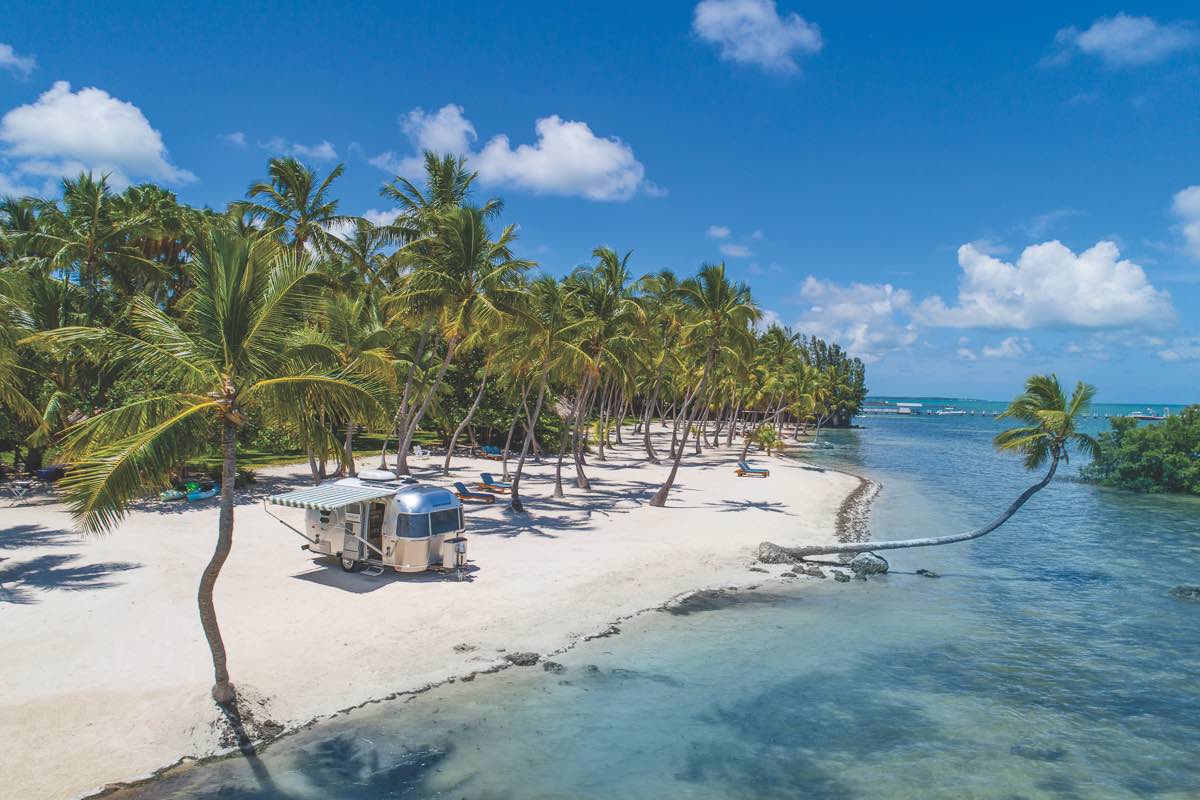 RV Renting Vs. Owning
Let's talk about the pros and cons of renting an RV versus buying one.
Pros of RV Rental
Renting an RV is an excellent way to test different RV types and experience the RV lifestyle without committing tens of thousands of dollars on a rig.
In fact, depending on what you plan on using the RV for, you could just rent every time you want to go on an RV vacation. It's cheaper and doesn't require storing or maintaining a big RV. We have some tips on renting an RV if you're interested.
However, if you plan on living in your RV (which we'll talk about in the next section), then you'll need to buy one unless you hop around multiple long-term rentals.
Anyway, here are the positives of renting an RV:
Save money compared to buying.
No need to find a place to store the RV when it's not in use.
You don't have to pay owner's tax.
You aren't responsible for maintaining the RV.
Cons of Renting
There are a few reasons not to rent:
You'll have to rent a new RV every time you want to go on vacation.
You're sleeping in a rig many others have stayed in before you.
There are rules you have to abide by.
Pros of Owning an RV
If you do decide to buy your own RV, here are the pros you can look forward to:
It's yours to do whatever you please.
You can just pick up and go at a moment's notice—no need to book anything ahead of time or deal with other people.
You can customize your rig to exactly what you want it to look and feel like.
If you use it often enough, it can be cheaper than renting.
You can rent out your RV when you're not using it, to make some extra money.
Cons of Owning an RV
If you buy an RV, you'll need to deal with:
Big upfront costs.
You have to maintain the RV or camper, including the appliances, engine (if it's a motorhome), battery, plumbing and electrical. Electric or hydraulic slides (those space-enhancing protrusions) need care. And the exterior requires washing and waxing.
You have to find a way to store the RV when not in use.
Owner's taxes.
Before you make the decision to buy an RV, read the next section to figure out what you plan on doing with it!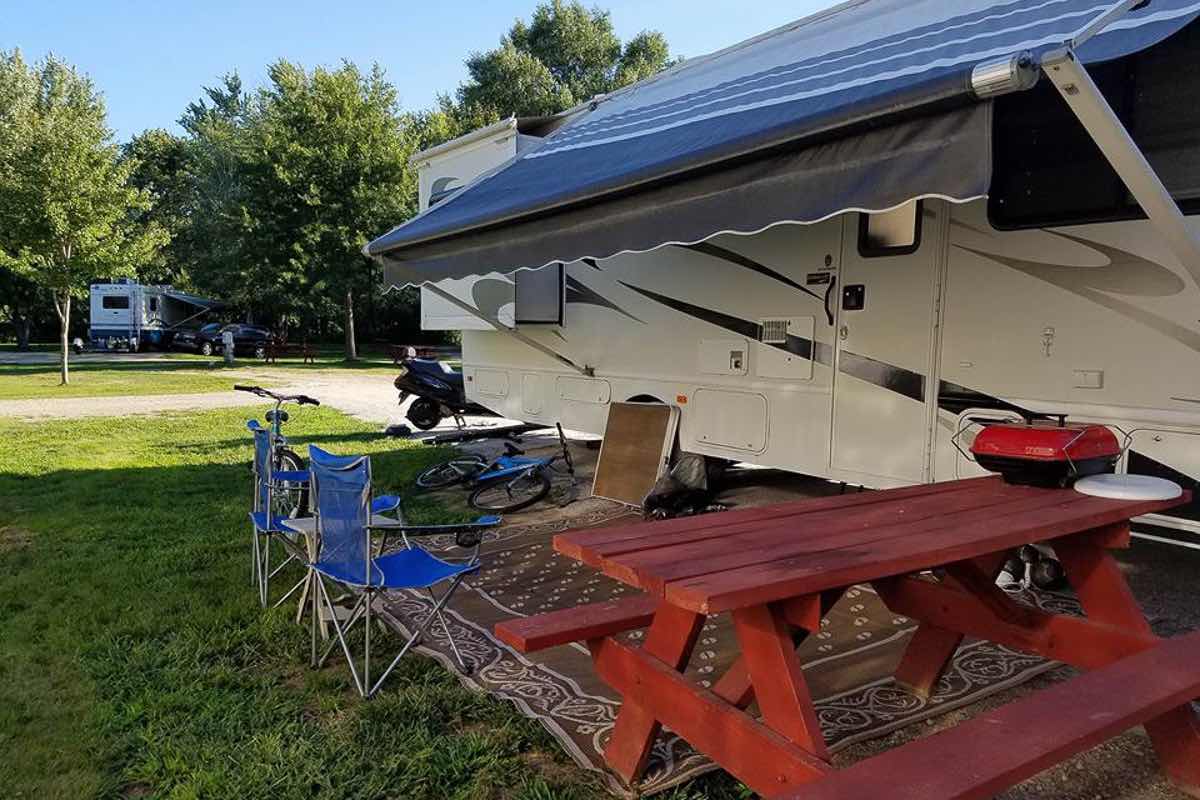 Living in an RV v. Using One for Vacations
There are many different types of "RVers." There are people who live in their RV full time, people who use RVs for family vacations once or twice a year, people who vacation often in their RV, and people who live in them part-time during cold months to escape the cold weather (a.k.a. "snowbirds.")
Which type would you like to be? To help you decide, let's look at the pros and cons of each.
Pros of Living in an RV
Living in an RV is a lot of fun. It's very freeing—you get to experience the whole country if you want to, and there's always something to do. Some of the pros of RV living include:
You're not tied to one place. Don't like where you're staying? Pick up and move.
Compared to living in a house, you can save a lot of money. If you own your RV and don't stay in expensive RV resorts all the time, you can live in an RV for as low as $1,400 to $3,000 per month (including food, campground fees, miscellaneous expenses, and entertainment.)
You can live in some incredible places. On the beach? Check. On a mountainside? Check. Next to a lake? Check. Driving the Southern California desert? Check. You name it, you can probably live there.
Cons of Living In An RV
Of course, living in an RV isn't all roses and rainbows. Here are the cons:
It can be stressful. Having something break down on the road is not fun. (Though you can get roadside assistance insurance to help with this.)
You have to set up and take down your home every time you move. This can be tiring. (A way around this is to stay in one area for multiple months, as my grandpa does. He rents one campground for 3-6 months at a time.)
Things break. Your home is subject to a mini earthquake every time you go on the highway, and that causes things to wear down much quicker than a regular house.
There is a bit of a learning curve. You have to learn how everything in an RV works, how to set it up and take it down, where to dump your tanks or refill propane, etc.
Limited space and limited hot water. In an RV, the only space you have is your rig, so you're pretty limited. And you have a small hot water heater.
Pros of RV Vacations and Snowbirding
If your traveling is limited to shorter vacations or seasonal travel rather than a year 'round lifestyle, taking shorter trips might be a better option for you. Consider a lengthy road trip or snowbirding. (Snowbirding is basically migrating south for the winter, just as birds do.) The pros of vacation or snowbirding with an RV are:
Sample different destinations.
Get out of the cold weather. In fact, you can chase the best weather year-round.
Have a "home away from home."
Being able to stay near your family for part of the year.
Less commitment than full time RVing.
Just rent an RV rather than buying one to save money.
Cons of RV Vacations and Snowbirding
There aren't a lot of cons to long road trips or snowbirding. But here are a few I could think of:
You may be away from friends and family for a portion of the year.
If you don't have friends doing the same thing or who live near where you're staying, it can be lonely.
Unless you store your RV down south or rent an RV, you have to drive it a far distance, which is both costly in fuel as well as taxing on your rig.
My grandpa lives in his RV full-time, but he combines his lifestyle with the snowbird thing in that he heads down to South Carolina for most of fall, winter, and spring, then comes north for a few months in the summer. Of course, he drives the rig back and forth, so it is a bit taxing and fuel-intensive.
Whichever method of RVing you decide is right for you, renting an RV can help. If you want to live in an RV, renting an RV can help you decide whether it's right for you and which model you like best. If you're snowbirding, a long-term RV rental can save you money and headache from moving or storing your rig. If you're just taking a few vacations every year, renting can save you money and keep you from needing to store and maintain your rig. You get the idea!
Have any questions about RVing, like which type of RV you should buy or whether RV living might be right for you? Ask me in the comments below and I'll be happy to answer.
Eager to get started? Click here to start planning your trip now!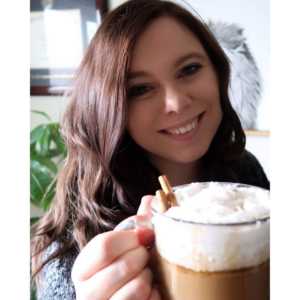 Guest contributor Kayla Widmer is a former full-time RVer and blogs about RV travels with her fiancé Bill at The Wandering RV.