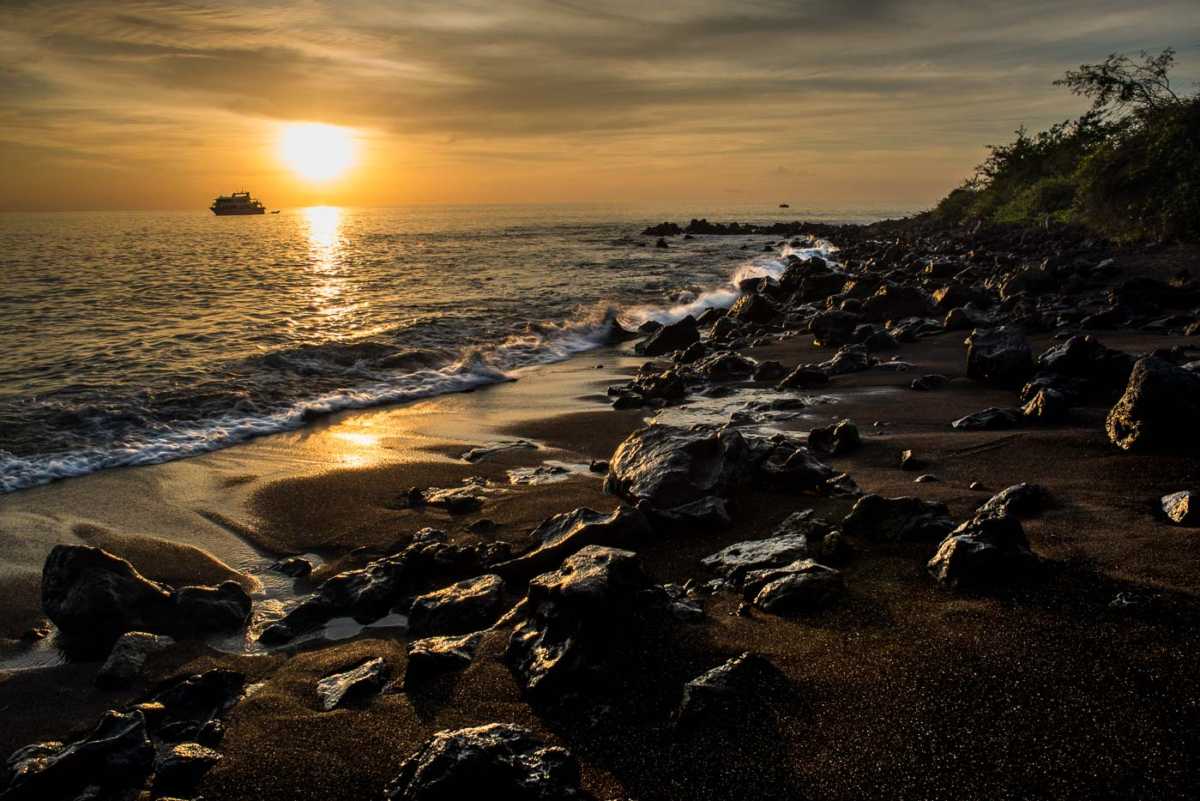 We asked a bunch of our friends and fellow "past 50" travel bloggers where they'd go in 2020 if they had their pick of anywhere.
Here's our friends' list of top bucket list travel destinations, and a varied one it is. All the way from the Arctic (us) to the tropical paradise of Hawaii; from far Africa's wild Botswana and Namibia to the relatively tame environs of Devon, England.
We've been to many of these spots, and there are many we haven't. These bucket list ideas whetted our appetite for travel to even more places. We hope it does the same for you.
Some posts on Travel Past 50 may contain affiliate links. If you buy something through one of those links, we may earn a small commission. As an Amazon associate, we earn from qualifying purchases.
Let us know your wish list in the comments. And continue the conversation by sharing your ideas and questions about destinations in our helpful Travel Past 50 Facebook Community.
Greenland and Arctic Canada
Ever since I first flew over Greenland on my first trip to Europe in 1975, I've been wondering what it would be like to land there and explore the real Arctic. We're about to find out. This July 31, we're joining Adventure Canada on their High Arctic expedition cruise to Greenland and the very north of Canada–north even of the famous Baffin Island.
Literally a 45-year-old dream come true.
Of course, nothing is promised, but we expect to see sea birds, whales, and my all-time bucket list animal, the polar bear. The sense of adventure is enhanced even more by the fact that we'll be visiting sites where 19th Century explorers died trying to make the passage we'll be making from Greenland through the Canadian Northwest islands. Their graves will remind us that adventure travel didn't used to be so easy. And that so many braved these hardships to bring us knowledge of the world long before the days of satellite phones and GPS.
I do love reading about explorers such as these, and will be doing so from the comfort of my nice cabin on the Ocean Endeavour.
Tom Bartel and Kristin Henning, Travel Past 50
Antarctica
Antarctica is my choice of a place I really want to go to, every single dadgum (sorry for the strong language) year. And Antarctica will be my choice until I go there. In my mind, the seventh continent is the ultimate destination on Earth and the fact that it is essentially accessible for a few short months makes it even more fascinating. Most places I go to, I have a plan about how to arrive and get around. For Antarctica, I really do not care how. Just get me there. I will fly or cruise (but not drive or paddle.) As long as I can hang out with the penguins, I will be fulfilled.
Charles McCool, McCool Travel
Botswana
This year, I'm hoping to finally take my first trip to Africa. I've zeroed in on Botswana in particular because I've heard such wonderful things about it for animal viewing. Since I've never been and I'm not getting any younger, this is definitely at the top of bucket list. And it's probably a good idea to get there sooner rather than later. Because I don't want to expend a lot of time and energy in planning this trip, I'm looking into packaged trips and have been keeping a special file on this topic. I'd like to join an organized trip with a killer itinerary–meaning one that won't kill me. Though I'm not looking forward to the various inoculations I'll need, I can't wait to see those Big Five animals up close and to kick back and sip a cocktail at sunset as the sounds of the jungle heat up.
Carole Terwilliger Meyers, Berkeley and Beyond
Curaçao
One of the top places on my list of destinations to visit in 2020 is the island of Curacao. Located off the coast of Venezuela and  one of the ABC islands of the Dutch Caribbean that also  includes Aruba and Bonaire, it's one of those places that is filled with so much history, culture and natural beauty, it wasn't possible to fully explore it during one quick visit such as the week I spent there a few months ago. One of the top things to do in Curacao is visit its capital city of Willemstad, a UNESCO World Heritage Site recognized for its remarkably well-preserved Dutch colonial architecture.
It's possible to explore the city's unique barrios,  neighborhoods each having its own personality. One of the most fascinating of these barrios is the Pietermaai neighborhood, a colorful collection of restaurants, bars and nightclubs that really comes alive at night. The historic Avila Hotel Curacao offers a live Jazz night on Thursday nights that's a top choice for music fans.  Curacao is also a prime spot for beach lovers as its white sand beaches are ideal for shore snorkeling and diving, another of the bucket-list activities on my list for 2020. Curacao is also more affordable than many of its neighboring islands – top hotels such as the Avila, the just-opened Marriott Curacao, the Renaissance Curacao and the Santa Barbara Beach & Golf Resort Curacao offer excellent value year-round.
Michele Peterson, A Taste for Travel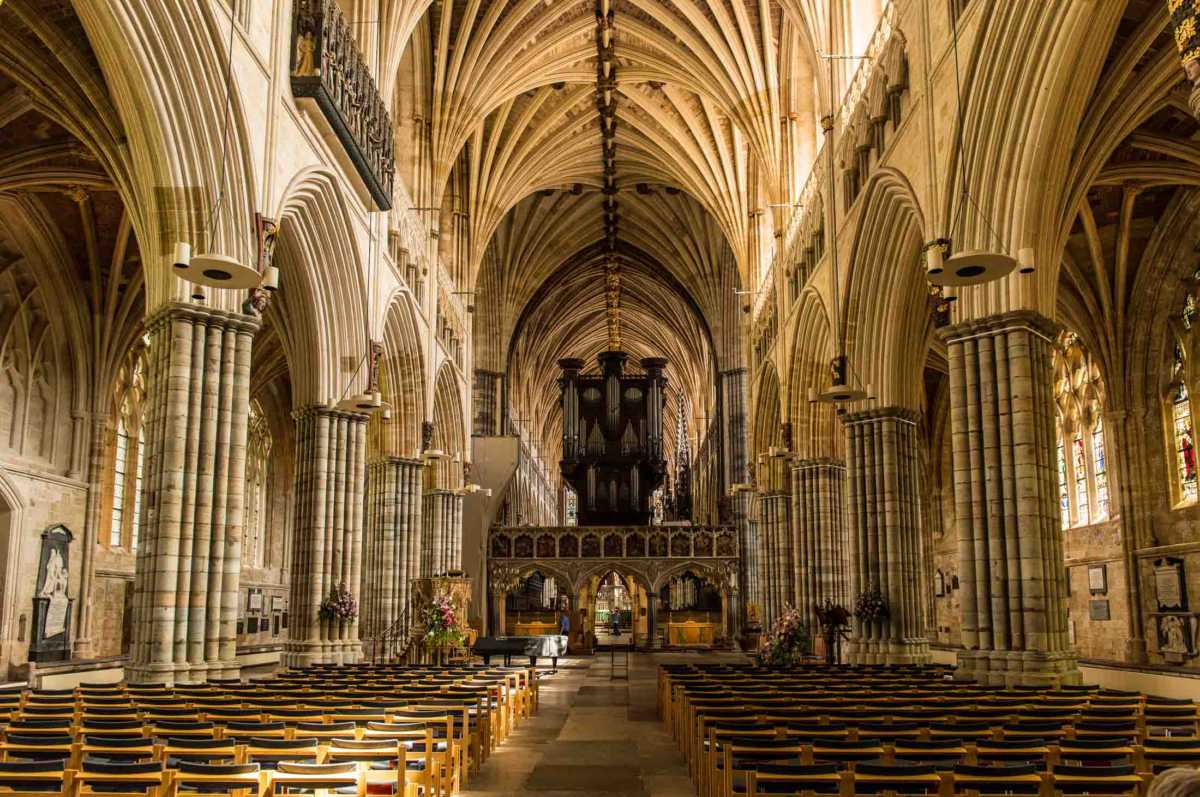 Devon, England
This summer I look forward to visiting Devon County, in the Southwest of England, as my cousin will be getting married there. The ceremony will take place in the Dartington Hall built in the 12th century. There will be much to explore on foot if I stay put on the beautiful grounds of the 1200 acre estate near Totnes.
Devon County is about three hours west of London. While I could train there, I probably will rent a car as there is much to explore in this region of beautiful forests and coastal villages in the British countryside. Further west lies Cornwall, where the popular TV series Poldark is filmed. Other places to see would be the famed towns of Penzance and St. Ives or the lively Dartmoor Ponies. I might even take a train to Plymouth to explore the Mayflower Steps.
Valerie Delzer, Travelerie.com
Galapagos Islands, Ecuador
The Galapagos Islands have been at the top of my travel wish list for a very, very long time. This spring, I will get to indulge my wish when my husband and I will finally get to see this unique ecosystem. Our challenge for planning this trip has always been the fact that my husband is very prone to motion sickness so a cruise through the islands was not an option. After some research we decided on the land based, culturally immersive Galapagos Unbound tour by ROW Adventures. The tour will take us to all the popular sights in the Galapagos and also includes soft adventure experiences like kayaking, snorkeling and a little hiking. However, what really sold us on this tour was their exclusive use of one of the protected islands where we will have the opportunity to camp a few nights on the beach and wake up with seals and blue footed boobies as our neighbors.
Rose Palmer, Quilltripping
Hawaii
Experiencing Hawaii is a first for me, and we're planning to visit six islands. Each island has its own character, and varied environments. Hawaii incites my curiosity and sense of adventure on land and in the sea.
Hapuna Beach is known for snorkeling, swimming, sunbathing, boarding, surfing, and resident Hawaiian Green Turtles. We're looking forward to Punaluu, the black sand beach on the Big Island, snorkeling at Hanauma Bay beach on Oahu, and Hanalei Bay Beach on Kauai with its white sandy beach and stunning view. We are staying near Poipu on Kauai, which the Travel Channel named as a 'top 10 beach' nationwide.
We have dives booked on the Big Island near Waikoloa, and also Kona. The night dives should be especially fascinating, a dive with mantas, and another in black water hanging at 60' with the sea bottom a mile below us watching for pelagic fish, siphonophores, and jelly fish. Another day, we'll snorkel and dive at the Molokini Crater off of Maui. We hope to see humpback whales, turtles, whale sharks, sharks, mantas, and reef fish. Also, we're diving where we can see rare monk seals.
Then there are exhilarating land activities, like hiking in Volcanoes National Park on the Big Island, and Maui's Haleakala National Park. We plan to watch the sunrise and then sunset at the crater. Hiking at Waimea Canyon on Kauai, considered the Grand Canyon of the Pacific, and the beautiful Kalaupapa hike on Molokai are all in our plans.
Of course, there is all of the history and culture to take in, like Pearl Harbor and the WWII memorial on Oahu, the Polynesian culture and people, and the local Aloha culture.
I hope we can do all of this in 33 days.
Wendy Blumenstein-Elliott, Adventurous Retirement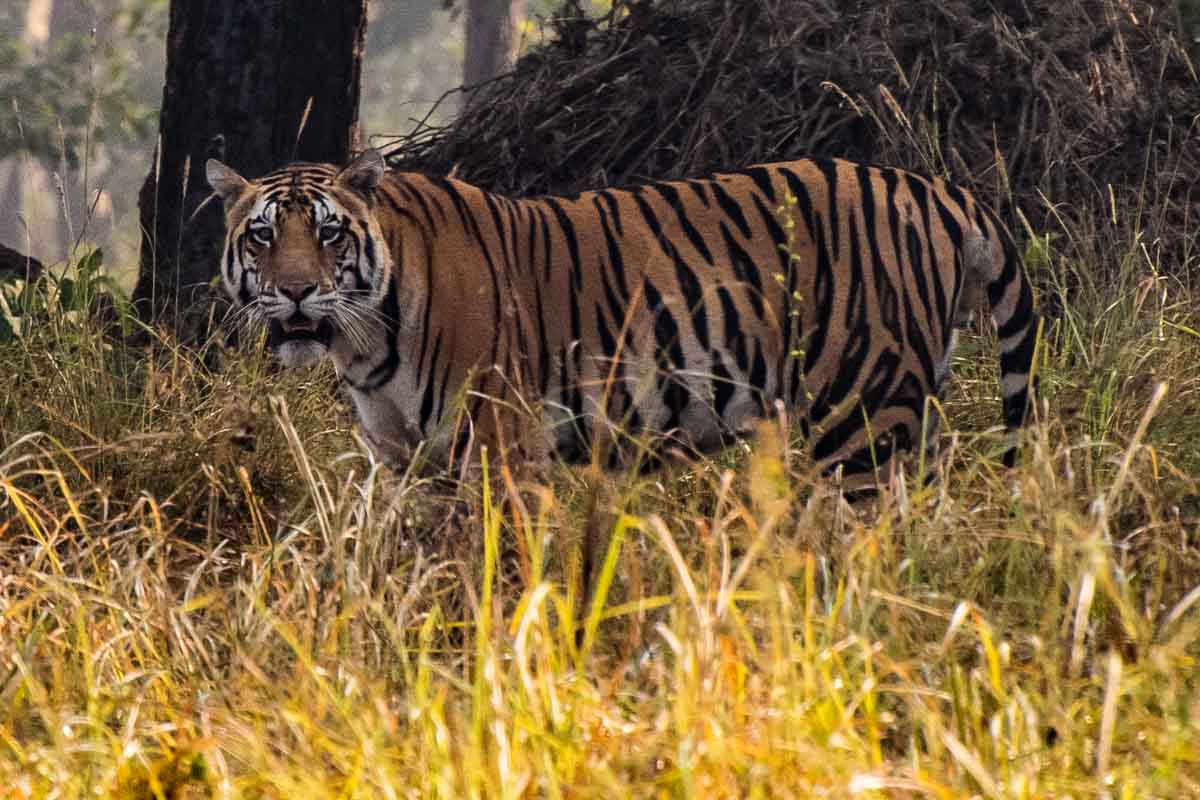 India
Visiting India has been on my bucket list since I discovered the richness of Indian art, culture, and history in my early 20s. As a music journalist, I've been privileged to interview Indian classical music icons such as Ravi Shankar, Vishwa Mohan Bhatt, and Zakir Hussain. I've dined on hundreds of North and South Indian dishes, displayed Indian art throughout my home, and talked Indian history with author Salman Rushdie. Yet still the subcontinent eludes me, and, due to work projects in North Georgia and North Carolina, 2020 won't be the year that changes. When I do visit India for the first time, I want to spend at least 3 to 4 weeks exploring the country beyond the ever-popular "Golden Triangle." I'd like to explore some of its 35 UNESCO sites, 100+ national parks and Tiger reserves, and the unique cultures and ecosystems of the Himalayan mountains in the north and the Kerala backwaters in the south. I want to see its ancient forts and temples, its sacred rivers, and its exceptional array of wildlife. So maybe I won't get to explore India this year, but I can promise you that when I finally do, I'll do it right!
Bret Love, Blue Ridge Mountains Travel Guide
Modena, Italy
Italy is always a good travel idea, and while the favorite cities of Venice, Rome, and Florence have become overtouristed in recent years, there are a million more small cities and towns that still give you an authentic peek into Italian life.
The city of Bologna in Emilia Romagna has garnered international attention recently as a top culinary destination, but for foodies who want to go a bit deeper, the smaller city of Modena just up the road is worth exploring.
Modena is home to Ferrari, Lamborghini, Maserati, and other world-class performance automobiles. You can enjoy a factory visit and swoon over the incredible engineering and craftsmanship. Even if cars aren't exactly your thing, the Ferrari Museum and Enzo Ferrari's birthplace are worth a visit. Combine a visit here with a stop at Luciano Pavarotti's home for a fascinating glimpse into another of Modena's famous sons.
But Modena is much more than fast cars and opera stars. It's a very tasty city and home to the Holy Trinity of DOP (Denominazione d' Origine Protetta, in English, Protected Designation of Origin) foods — traditional balsamic vinegar, Parmigiano Reggiano cheese, and prosciutto ham–and a Modena food tour is a pilgrimage for lovers of Italian food. Is it any wonder it's at the top of our list to revisit in 2020?
Lori Sorrentino, Travlinmad.com
Namibia
Ever since my twenties, I've had the dream to visit Africa and experience the wildlife first hand. One day, I saw a photo of tall, blackened, dry trees standing in an arid landscape, in front of huge, red, sand dunes. The famous, thousand-year-old, dead acacia trees of Deadvlei in southern Namibia.
I began to read more about the country, and the amazing Etosha National Park with all its African wildlife; zebras, elephants, giraffes and more. I also heard that Namibia is easier and safer to travel than most other African nations.
So why haven't we been? Well, life got in the way, as it does. Now in our retirement, we are exploring other beautiful parts of the world, full-time in our own camper (RV). But the dream is still alive. One day, I want to drive Namibia, the "better version of South Africa" as good friends of ours recently wrote.
Jürgen Klein, dare2go – Road Trip Ideas
Netherlands,The Peterpad
The adventure I am most excited about this year is making a very long walk through a flat land. I plan to through-walk the Pieterpad, the Netherlands' longest walking path (300 miles/500 km) It begins in the far north, in the village of Pieterburen, near the city of Groningen. It then runs south along the eastern side of the country all the way to Sint Pietersberg, near the southern city of Masstricht. This is something I've wanted to do for years, and now it's finally happening. Why? Because I love the Netherlands and because I want to show other women like myself that a 74-year-old, overweight, depressed woman can get it together and still do something big. And if I can, maybe they can too. I'm also excited because I will see beautiful Amsterdam again and I will be in the country in time to see the tulips in Holland. What could be more beautiful?
Donna Meyer, Nomad Women
Ukraine
Ukraine is a place I've wanted to visit for a long time. Born at the tail end of the boomer generation, I grew up in the Cold War, when Ukraine was a Soviet republic, and visiting was, for an American, very unlikely. Since the breakup of the Soviet Union, though, it's been on my bucket list.
Three of my grandparents went from Ukraine to the US as children sometime around the turn of the 20th century, fleeing pogroms against Jewish peasants in the Russian Empire. I want to find out more about those ancestors and, if I can figure out what villages they came from, perhaps see what remains. I know I'm unlikely to find much, after the ravages of the war, the Holocaust, and the Soviet Union's continued anti-Semitism after the war. Nevertheless, that's my plan.
My husband and I are considering driving from our home in the northeast of the Netherlands this summer, a road trip that will take two or three days. Of course, we'll see the sights as well – Kiev and Lviv in particular – but the main goal is finding my roots.
Rachel Heller, Rachel's Ruminations
Vancouver, Canada
Vancouver, British Columbia is a great first choice for visitors looking to add Canada to their travel plans. Sitting just across the U.S. border, this bustling west coast city is easily reached from Seattle. The Amtrak runs daily trips between these two major seaports and it takes less than four hours each way. Once you arrive in Vancouver, the use of public transportation is readily accessible. Major attractions are heavily condensed in the downtown district, so they can be easily reached by foot.
The ethnic diversity of this city means that visitors will find an abundance of cultural attractions, festivals, and events. With scenic mountains that reach right down to the coastline, the views never become boring. Moderate weather is common for this coastal metropolis, so outdoor adventures can be enjoyed during any season. Be sure to check out the Capilano Suspension Bridge that invites visitors to stroll the 450-foot walk, which is 230 feet above the forest floor. It opens a new perspective on nature. A visit to the Vancouver Aquarium will bring you up close to over 50,000 aquatic creatures. You will find plenty of ways to engage with the beauty and nature of Vancouver.
Jeff Bryant, Our Changing Lives
Travel Planning Resources
Looking to book your next trip? Use these resources that are tried and tested by us. Flights: Start finding the very best flight deals by subscribing to
Thrifty Traveler
. Book your Hotel: Find the best prices on hotels with
Booking.com
. Find Apartment Rentals: Find the cheapest prices on apartment rentals with
VRBO
. Travel Insurance: Don't leave home without it. We recommend
Allianz Travel Insurance
. Need more help planning your trip? Make sure to check out our
Resources Page
where we highlight all the great travel companies and products that we trust. See all of the gear and books we like in one place on our
Amazon shop
.