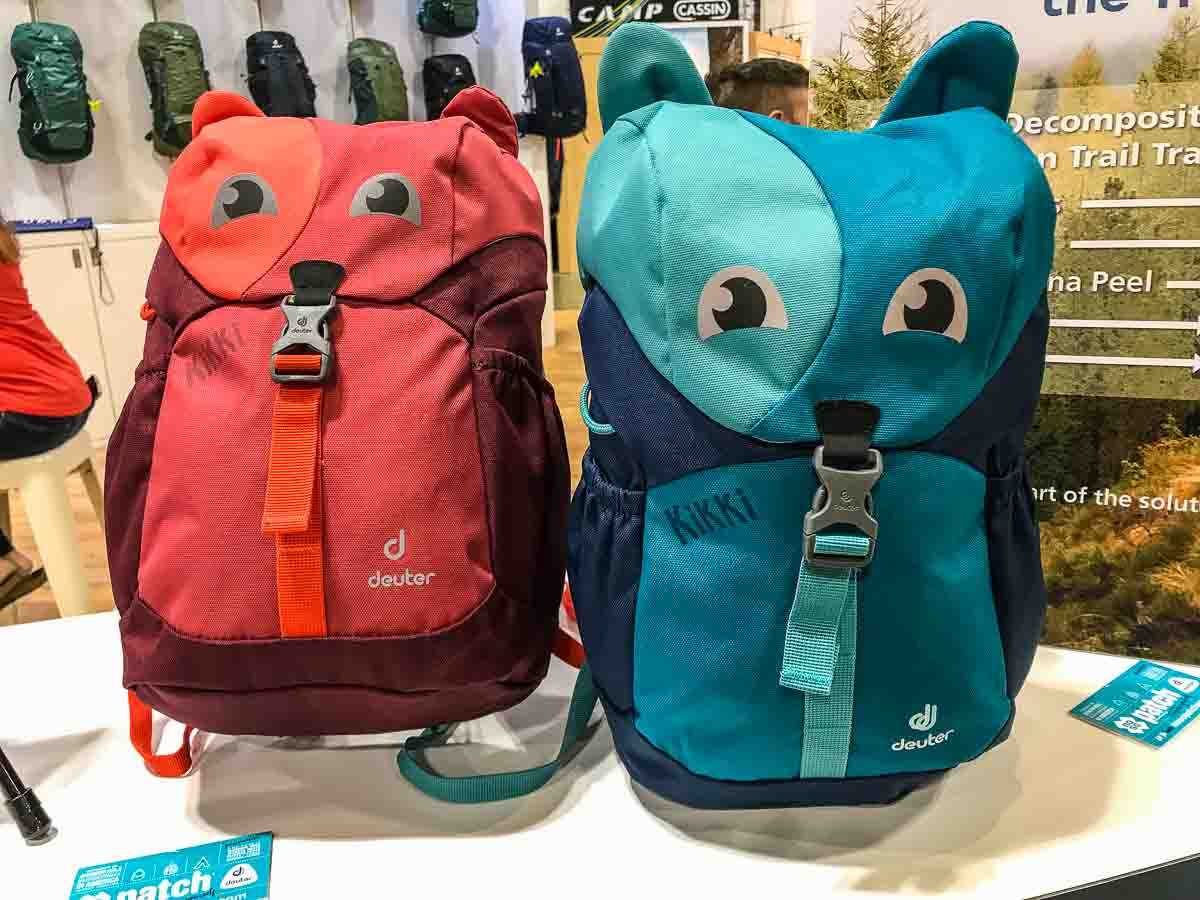 I'm just back from browsing all the travel accessories at the Outdoor Retailer trade show in Denver. It's a bit of a shame the Outdoor Retailer is only open to the members of the travel trade, because it is nothing short of an orgy of the best travel gear ideas. So, sorry you can't go, but that's what you have me for, right?
So, here you go: an abbreviated list of the best travel gadgets of 2019 (and 2020) from the Outdoor Retailer show of June 2019.
Cycling Gear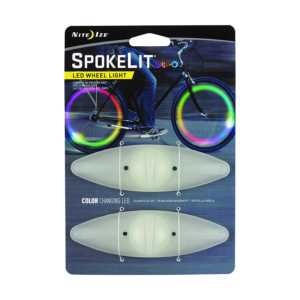 Nite Ize SpokeLit LED Spoke Light Because I do a fair amount of riding in the city, visibility is important. I have bike reflectors front and back, and highly reflective tape on my biking backpack, but these add a lot more visibility, especially from the side where front and rear pointing lights don't help much. The fact that they're turning with the wheels makes them pretty obvious. Nite Ize also makes a line of rechargeable bike lights.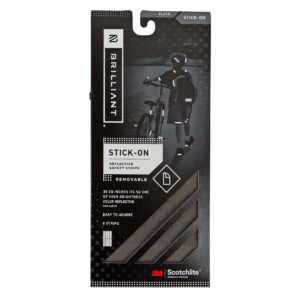 Brilliant Reflective Stick-On Strips. As I mentioned above, I have these stuck on my backpack, my helmet. Cheap and obvious security. You can never be too visible. I also gave a package of these in purple (his favorite color) to my grandson. They're all over his bike now.
Hiking and Camping Gear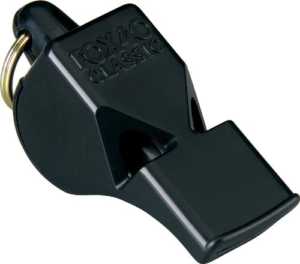 Fox 40 Classic Whistle. I've mentioned this before, but a whistle is, to my mind, an essential safety device. If you're lost, just separated from your partner, or need to call for help, they're a pretty good thing to have along. The Fox 40 is pretty much the standard American sports referee whistle. It's cheap, loud, and light–and comes in any color you can imagine. Mine hangs from a carabiner on my bike pack and day pack.

Combat Active Outdoor Wet Wipes. I shouldn't have to go into too much detail about what these are good for. But if you're in the woods you know you'll have use for them eventually. Carry a small trowel on your pack so you can bury the evidence when you're done. They're biodegradable.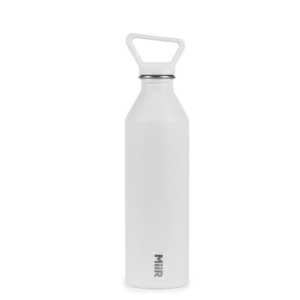 MiiR Stainless Steel Water Bottle. The primary theme of Outdoor Retailer this year was sustainability and, particularly, eschewing one-use plastic water bottles. I had to sign an actual pledge to not use single-use plastic bottles to get my sample bottle from Miir. It's light, white, and stainless steel. And has a ring top for easily hooking to your pack.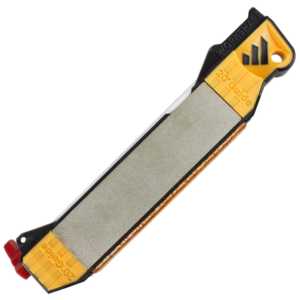 Work Sharp Guided Field Sharpener. There's nothing worse than dull tools. (And more dangerous, I might add. A dull tool is much more likely to slip off what you're trying to cut and cut you instead.) So, keep sharp. What I really like about this tool is that it has a guide on both ends of the sharpening stone so that you can set the angle you're pulling the blade across the stone to get the optimum edge. This also comes in a smaller, lighter version that requires a little more effort to sharpen your knife. But whichever one you carry, you'll be glad you did, especially after you've just dulled your favorite weapon carving up some kindling for your fire.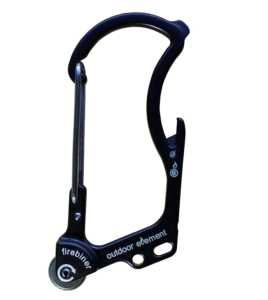 Firebiner Fire-Starting, Multi-Tool and fire starting kit. And, speaking of starting your fire, this handy carabiner with a flint and wheel, and it's accompanying paraffin infused tinder kit is a light and easy way to start a fire, or your camp stove. Oh, and it's also a bottle opener.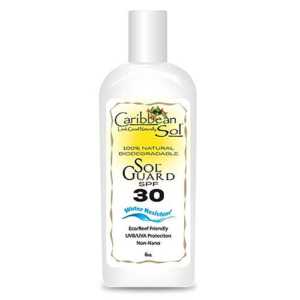 Caribbean Sol Natural sunscreen. I just love the whole idea of how this works. They've made their sunscreen by distilling the essence of natural sun reflecting plants, such as sunflowers, to make a sun screen that's a lot more friendly to your skin and the environment. So, save yourself, and a reef, and use this stuff instead of that nasty chemical gunk. You'll also smell very nice, as the person demonstrating it to me proved.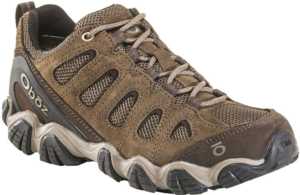 Oboz hiking shoes have been my favorite "rugged" hiking shoes since I bought my first pair a couple of years ago when I realized they were made in widths. My EEE feet have been very thankful. I own two pairs, the low top breathable Sawtooth and the high top waterproof Bridger (which is my winter boot. You need those in Minnesota.) Both are rugged as hell, comfortable, and have great tread. The Sawtooths have been through hundreds of kilometers of hiking, including in the unforgiving African bush. I wouldn't hike anywhere in the wilderness without them.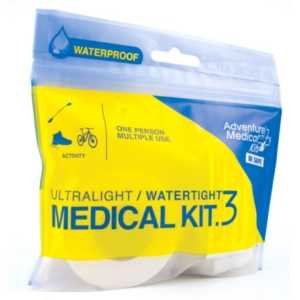 Adventure Medical Kits. It should be intuitive, but if you're not carrying at least a minimal first aid kit, such as this one, you're kind of asking for it. When you're out there, cuts, scrapes, insect bites, aches, pains, blisters, etc. are just part of the fun. Carry one of these light kits on your day hikes. I guarantee you'll eventually need it.
General travel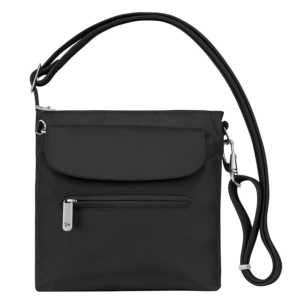 Travelon Anti-Theft Classic Mini Shoulder Bag. I got the tour of Travelon products from Don Godshaw, "Bureaucratic Coordinator" of Travelon (which is his way of saying CEO.) A personable guy very proud of his full line of travel products that feature all the latest anti-slash anti-theft technologies. I haven't used this particular bag myself, but a good friend has, and she loves its RFD blocking tech as well as the integrated anti-slash features. She's carried it all over the pick pocketing capitals of Europe without incident. If this particular bag isn't your style, Travelon has a raft of other bag selections.
The other Travelon accessory I loved was their vacuum packed waterproof smart phone case. I really wish I'd had one of these on my recent fly fishing expedition. Not having the camera readily accessible (because I was afraid it would get wet) was big hindrance to getting the shots I wanted. And, how's this for a bonus? It floats. This is going to be my indispensable water accessory going forward.
Urban accessories
Hillside Industries convertible messenger bag. I don't have one of these–yet. But as someone who carries his computer in a messenger bag, I'm sorely tempted. The strap runs around the "messenger bag" in an ingenious harness that instantly converts it to a backpack, and more comfortably distributes your load. A great idea I'm going to have to try out.
and finally
National Geographic Voyageurs National Park Paddle Route Map. This link isn't to the exact paddling map I saw at the National Geographic booth at Outdoor Retailer, because it won't be in the stores for a month or so. So look for it at REI or any of your favorite outdoor stores. The Boundary Waters of Voyageurs National Park is one of the last great wilderness areas in the United States and it's currently threatened by plans to mine copper just outside the park. Call your congress member now, and then get paddling.
In addition to these products, you should also look at our list of recommended cycling gear here. And here is a list of our favorite tech gear. And finally, a specialized packing list for Africa.

Here are some more tips for hiking locations, routes, preparation and equipment, all in one spot.
You can help yourself get ready for your own travels by reading our Get Started Planning Your Trip Now page.
You can see (and buy prints) of most of our travel photos in one place on this page.
We love traveling–with the right gear. We've gathered a lot of the stuff we use to make travel more pleasant and efficient all on one page. Shop our Travel Past 50 Amazon page to find our favorite gear. If you purchase something from the store, Travel Past 50, as an Amazon affiliate, may receive a small commission at no extra charge to you. Thanks.
We never leave home without our travel insurance. Nor should you. Search for the travel insurance from Allianz that best meets your needs, whether it be an annual plan or a single trip.
Note: This post and other posts on TravelPast50.com may contain paid or affiliate advertising links.
Share the fun. Save one of these pins, or use the share buttons at the top of the story. Thanks!