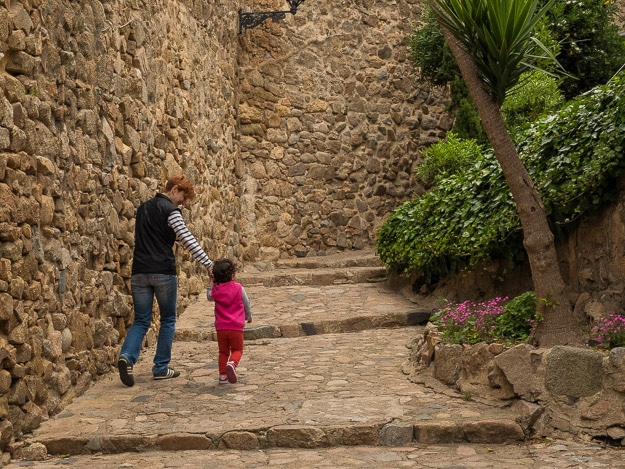 As part of the travel blogging convention we recently attended in Lloret de Mar in the Costa Brava region of Spain, bloggers were treated to their choice of day trips to nearby attractions in many of the small towns of Northern Catalunya.
I lucked into a day trip to Tossa de Mar, just a few kilometers by pontoon boat up the Mediterranean coast. Tossa is one more of the thousands of unique small towns that make up the heart of Spain in my mind. The surrounding landscape and medieval architecture are stunning. The people are charming. The food is fantastic. And the wine flows freely. Tossa was like typical Spain and Catalunya in that respect. But, perhaps not surprisingly, it had many of its own particular charms.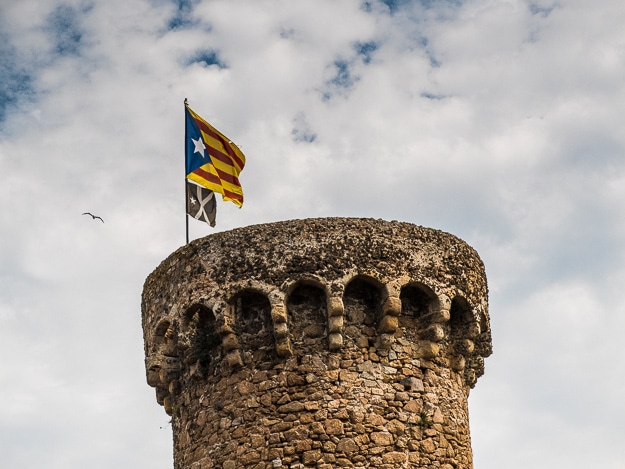 First, Tossa is the only town on the coast of this part of Catalunya that still boasts its original fortifications. Originally built in the 13th Century as protections against marauding pirates from the sea and Moors and bandits from the land, the walls and towers have persisted as a lovely backdrop to what is now a small but bustling tourist town.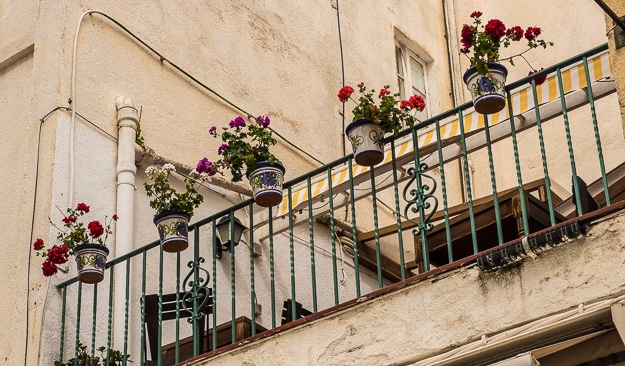 Yes, Tossa has beaches for swimming and boating, and nearby mountains for skiing, but what distinguished it for me was its preservation of the monuments of its 20 centuries of history. Along with the medieval walls, there is the ruins of a 2nd Century villa of a Roman noble family that boasts some lovely mosaics, including one that was removed nearly intact and is on display in the Municipal Museum. The villa is on two levels, one boasting the living quarters of the family, and the other the "commerce" area, where the agricultural products were stored, processed, and, most important, made into wine.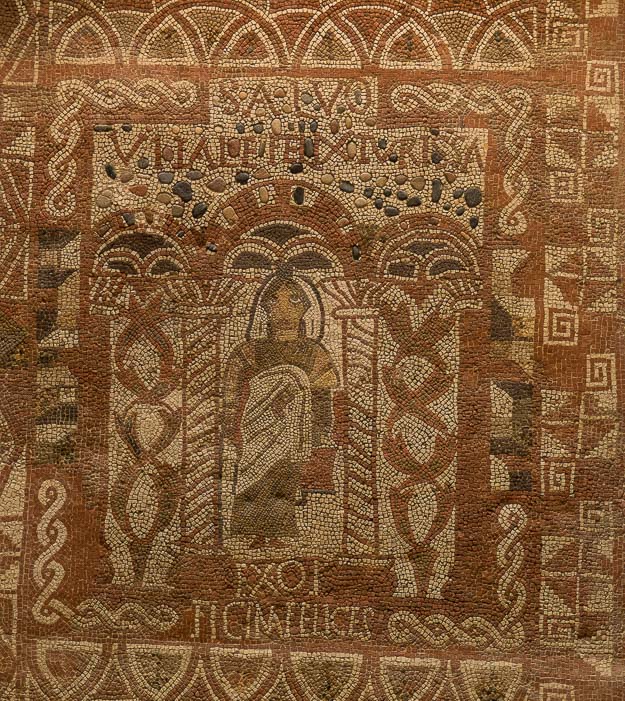 The Municipal Museum is certainly unique for a town of this size, and it's well worth a visit to Tossa just for its historical significance. Not only does if feature a fantastic mosaic from the Roman villa, along with a few statues, but even more interesting and historical is its collection of early 20th Century art.
Tossa was an art colony in the 1930s that, while not on the level of Paris in the 20s, nevertheless was home to some wonderful European artists who gathered here as Fascism began to expand in Germany and Italy in the early 1930s. Most famous among them was Marc Chagall, who spent more than a year here, and left behind one marvelous painting for the museum. The museum was actually founded by the artists who lived here as a way of repaying the hospitality of Tossa. Although Spain descended into its own epoch of Fascism after 1939 under Francisco Franco, much of Tossa's art was successfully hidden, and luckily for all of us, reemerged after the resurrection of democracy in Spain in the 1970s.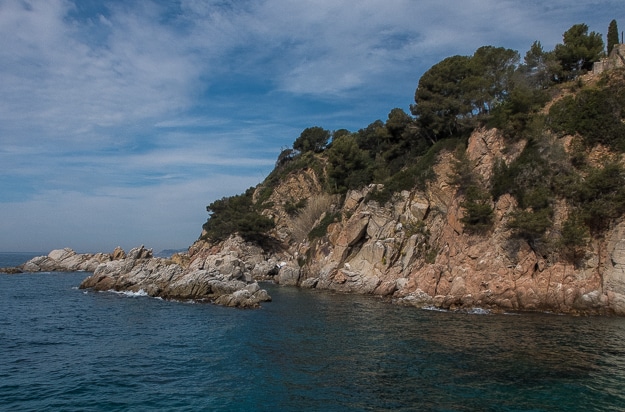 The economy of the town of course depends on tourism, and it's well equipped with a lovely beach, extensive hiking paths, some very nice hotels and guest houses, and, of course, some great restaurants.
The Tossa Tourism office treated our group of travel bloggers to a fantastic lunch of the local specialities at the Restaurant Victoria. The Tossa cuisine featured at Victoria makes a tasty homage to the town's history as a fishing village. I opted for a local take on a seafood paella with a much stronger flavor courtesy of the surrounding vegetable fields. But the most typical dish is called cimi tomba, a fish and potato stew, that had everyone licking their lips long after they'd finished their plates.
You can get a lot more info on Tossa de Mar by checking out their tourism web site here.
You can help yourself get ready for your own travels by reading our Get Started Planning Your Trip Now page.
We love traveling–with the right gear. We've gathered a lot of the stuff we use to make travel more pleasant and efficient all on one page. Shop our Travel Past 50 Amazon page to find our favorite gear. If you purchase something from the store, Travel Past 50, as an Amazon affiliate, may receive a small commission at no extra charge to you. Thanks.
We never leave home without our travel insurance. Nor should you. Search for the travel insurance from Allianz that best meets your needs, whether it be an annual plan or a single trip.
Note: This post and other posts on TravelPast50.com may contain paid or affiliate advertising links.