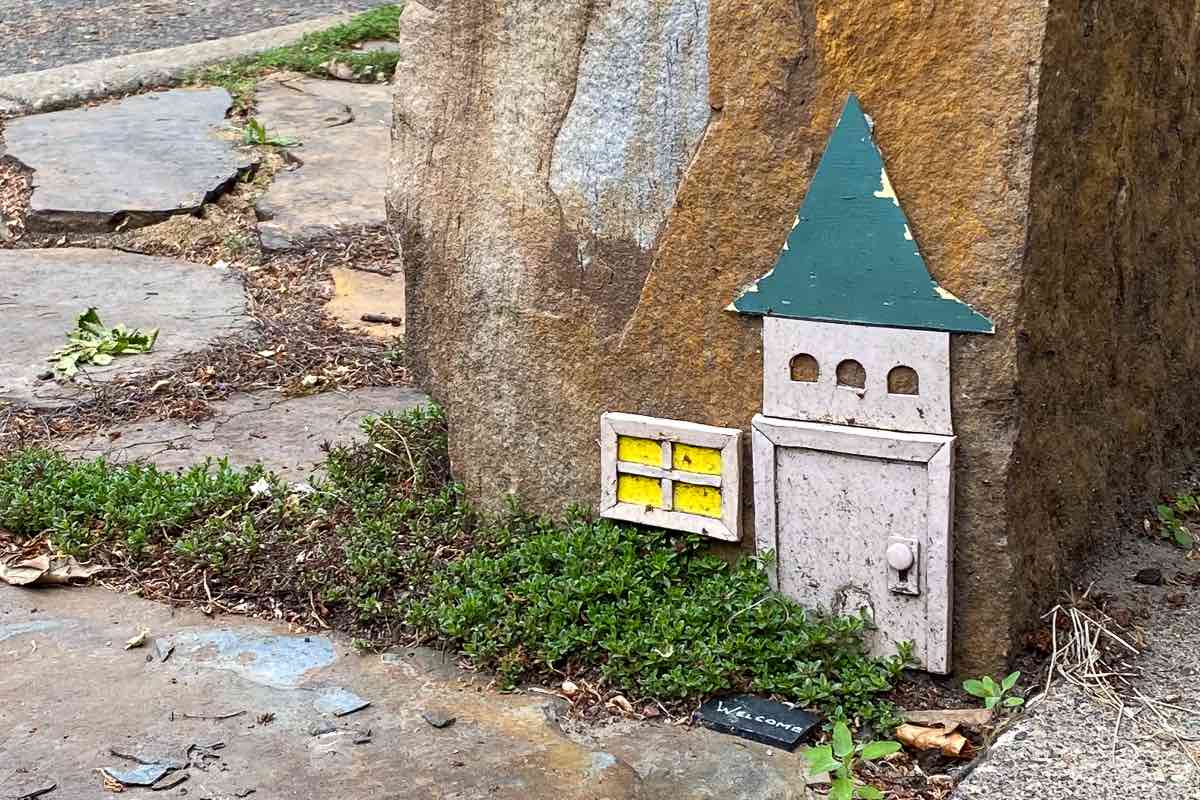 If there's one thing we enjoy (besides eating, of course) no matter where we are on Earth, it's going out for a walk. Even days sequestered during the coronavirus pandemic are peppered with outings on foot. We go to regional parks for nature hikes; our city walks lead us through diverse neighborhoods to museums, green spaces or local grocers. Much of travel itself is inevitably on foot, navigating through airports and train stations and wandering city streets in search of hotels or restaurants.
The health benefits of regular walking are widely accepted. To us, the benefits extend a bit further, putting us in a traveling frame of mind. When we walk, we are clearing our heads, opening up to discovery, and getting some exercise, too. We are not fixed on our phones. We are not beating ourselves up over what we should be doing. A walk is never procrastination but a healthy break that re-energizes. It's fun and productive.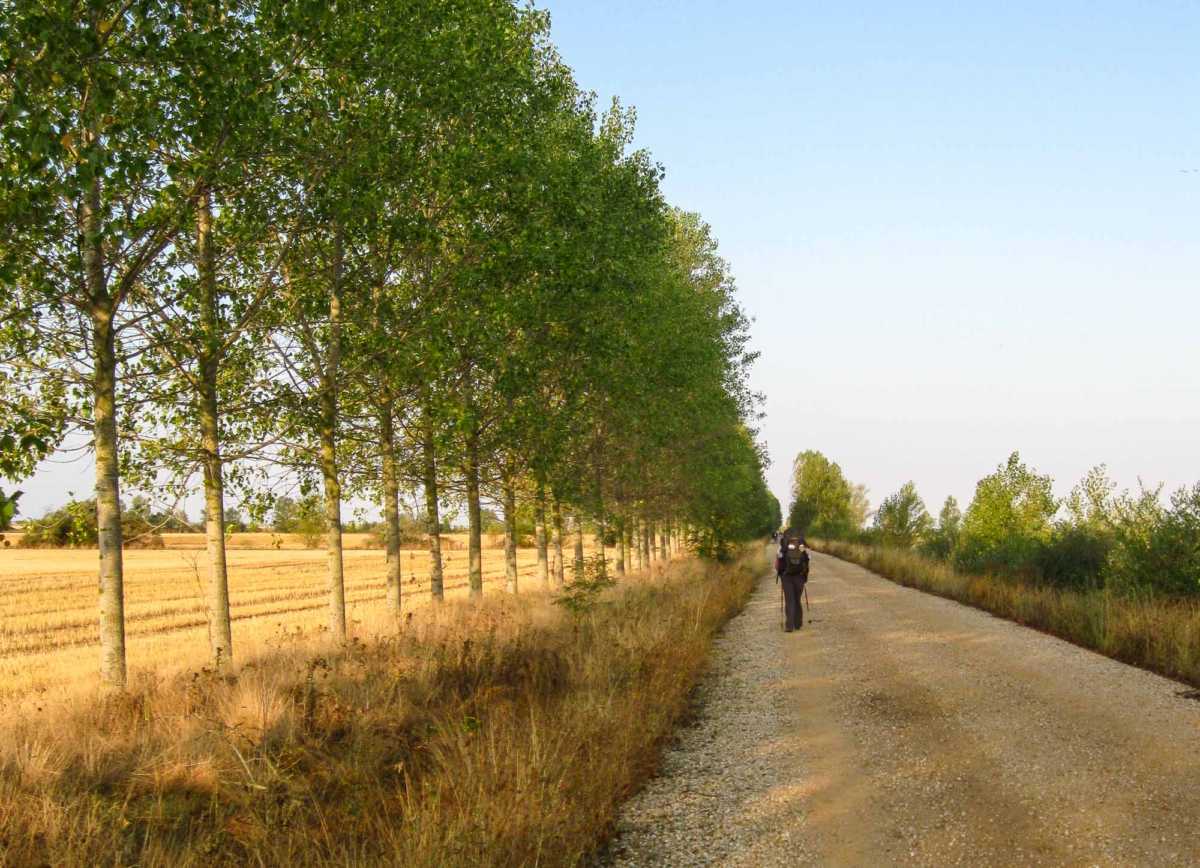 Walking involves all the senses. Besides taking in the views, we love listening while we walk–to experts, to birds, or sometimes even to an audio book. We smell the pines or the neighborhood's bar-b-que, and sometimes a garbage truck. We feel our footing and the difference between sun and shade.
We only get our bearings by walking. Consider, for example, walking through London rather than taking the Tube in order to see how the mosaic of districts comes together. This is why we appreciate arriving in an unfamiliar city by train, and then walking to our hotel.
Local opinions and customs come into focus when you take the time to walk and pause–to capture lawn signs, window displays, or overheard conversations. Get a little glimpse into the lives of the people who live and work in the area you are walking. Say hello. Walking is personal; it may or may not be solitary.
Chance encounters. Even when we set out for a certain destination, we're sure to happen upon some other spot that interests us. Maybe we stop and check it out; maybe we return another time. These unexpected encounters have inspired some of our most memorable travel highlights. How did we come upon that restaurant in Barcelona, that historic plaque in El Paso, or that used bookstore and antiquated print shop in Matsumoto, Japan? Not via Yelp.
Walking is environmentally friendly, and often takes us to sites not accessible by any other means.
One foot in front of another. Walking isn't usually hard, but it can be challenging when the sun is hot, the footing is rocky or slippery, when the incline is treacherous. Ultimately, we know we can take it slowly, at our own pace, one bit at a time, and we'll arrive, sooner or later.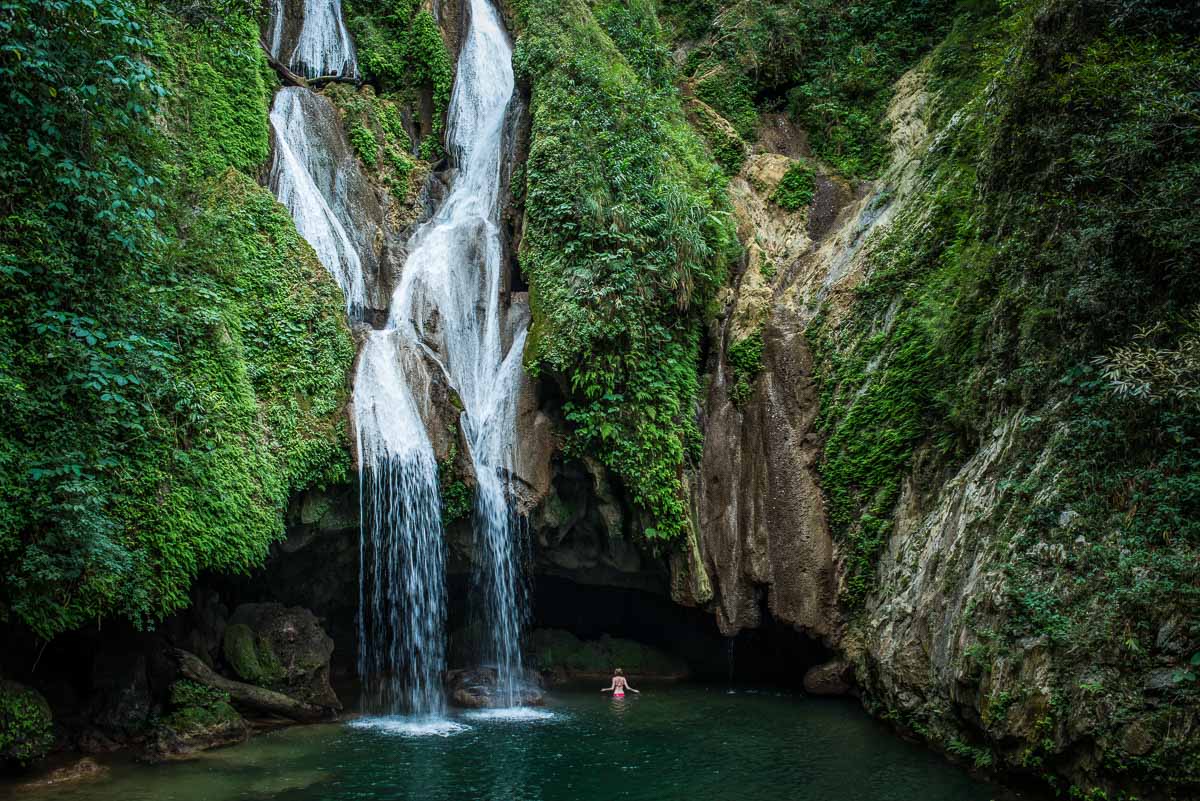 Travel on Foot
We recall some of the best hiking and walking tours of our last 10 years of travel by looking back on photos and notes. [See a collection of Tom's Travel Past 50 photos here.] Below you'll see examples of nature hikes, multi-day and guided walks, city walks, local strolls (including a downtown Minneapolis riverfront tour), and tips for preparing for day hikes.
Here are some of our favorite tales of travel on foot round the globe (or close to home). Each of the experiences provides examples of what we love about going for a walk.
Nature Hikes
Before we started on this full time travel mode in 2010, we spent a week on the Idaho side of Grand Teton National Park. Each day we set out to hike a different trail in one of the parks. The views and wildlife and exercise brought us to our senses: we needed more of this.
Cuba Vacations: Hiking National Parks in Cuba
Hiking Cuba's National Parks and rural areas is an essential break from Havana. Walking through small towns, rural areas, and parks gives a lot clearer picture of everyday life in Cuba.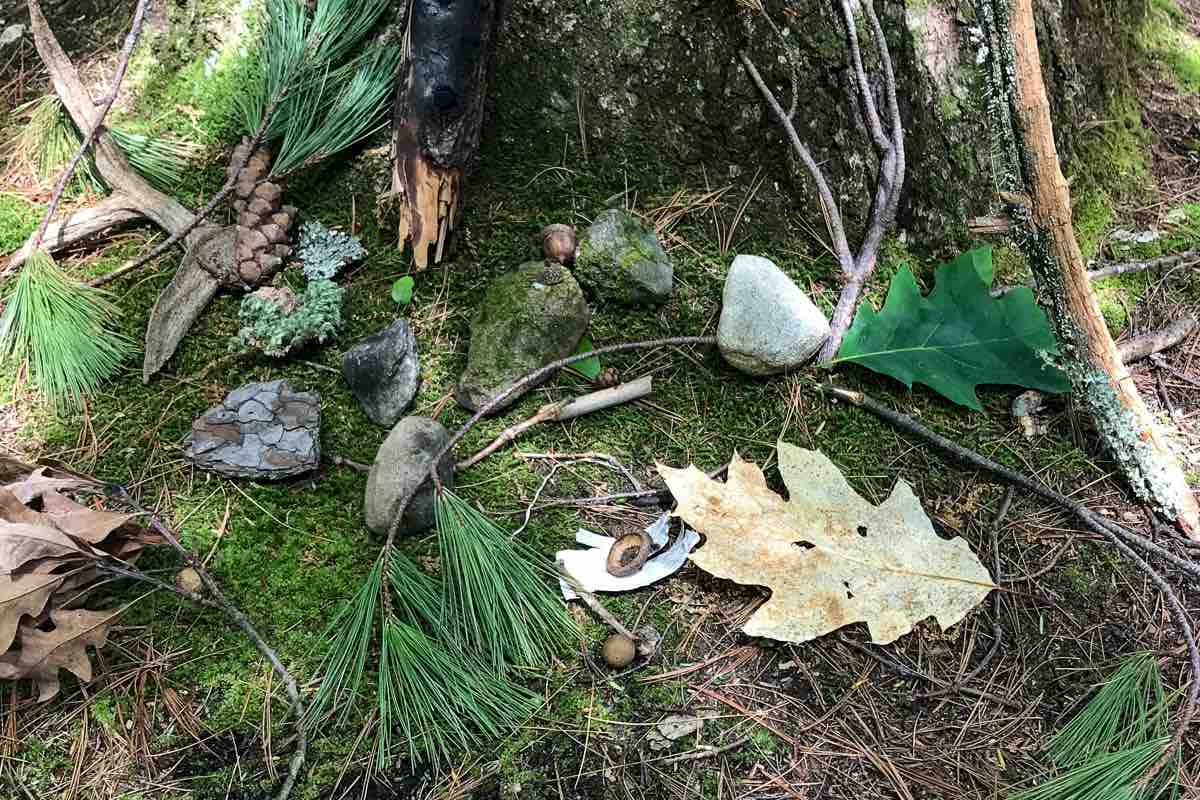 Visiting the Big Bend Area of Texas
Even though we kept ourselves to short (half-day) hikes here, our first visit to the Big Bend National Park area of south Texas revealed a rare part of the world to us. We loved the contrasts of flats and mountains, cold and heat, dry and wet, sky and land.
Five Top Day Hikes in Sweden
Drawing on previous experience and our friends in Sweden, we selected these specific day hikes for our first Travel Past 50 guided tour. It seems these appealed to all!
Hike Breckenridge Trails
We're suckers for Colorado's ski areas in the summer and fall. Hike Breckenridge trails for fresh air and beauty.
Adventure Travel in Quebec, a la Kris and Tom
Don't forget the nearby playground that is Canada. We fell in love with Quebec's active travel options, including hiking and biking. Think wildlife, woods, coast, and blueberries.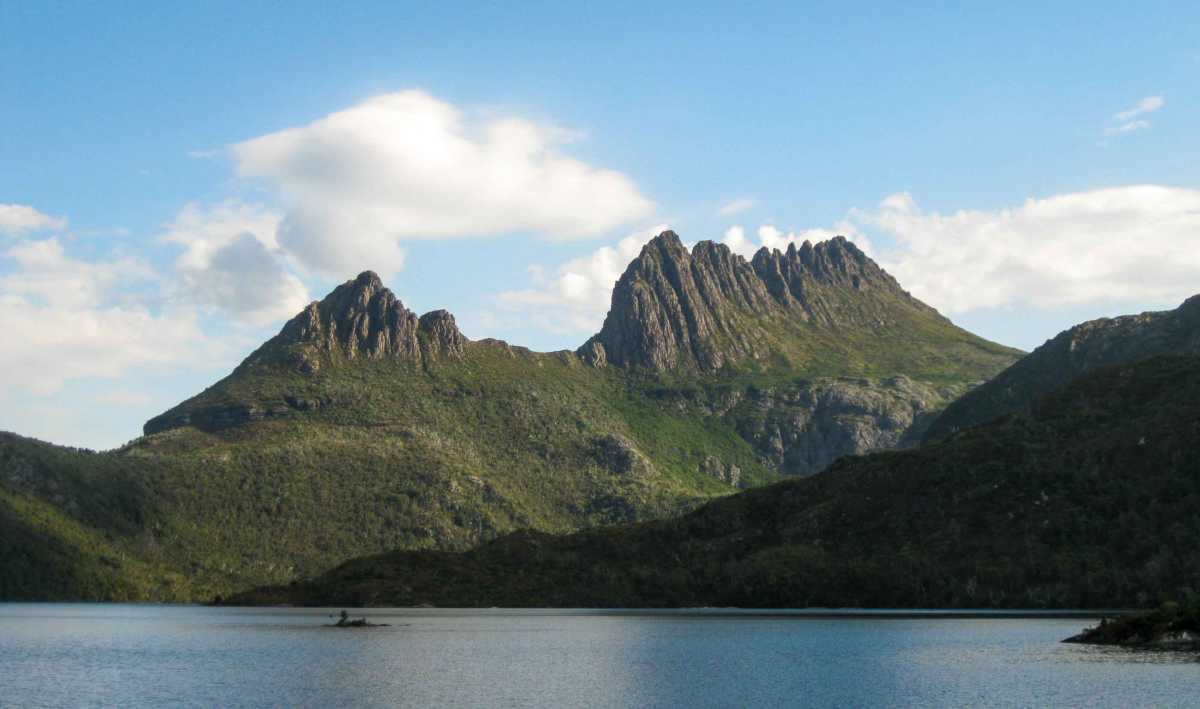 Cradle Mountain, Tasmania: Stop for the View, Stay for the Trek
Once we laid eyes on the alluring Cradle Mountain–just a stop on our road trip around Tasmania–we knew we wanted to hike out to feel the power of this icon up close.
Visiting Ushuaia: Tierra del Fuego Sensations
The beauty of our various day hikes near Ushuaia was sparked by our native guide, Juan Ronco. While we looked near and far, we learned about the habitat and the people who've explored and lived here.
Climbing Pichincha Volcano, Quito, Ecuador
This is one hike we'd love to try again. We were in great shape at the time, living at Quito altitude and walking a lot. But weather didn't cooperate. The most memorable hike we didn't complete.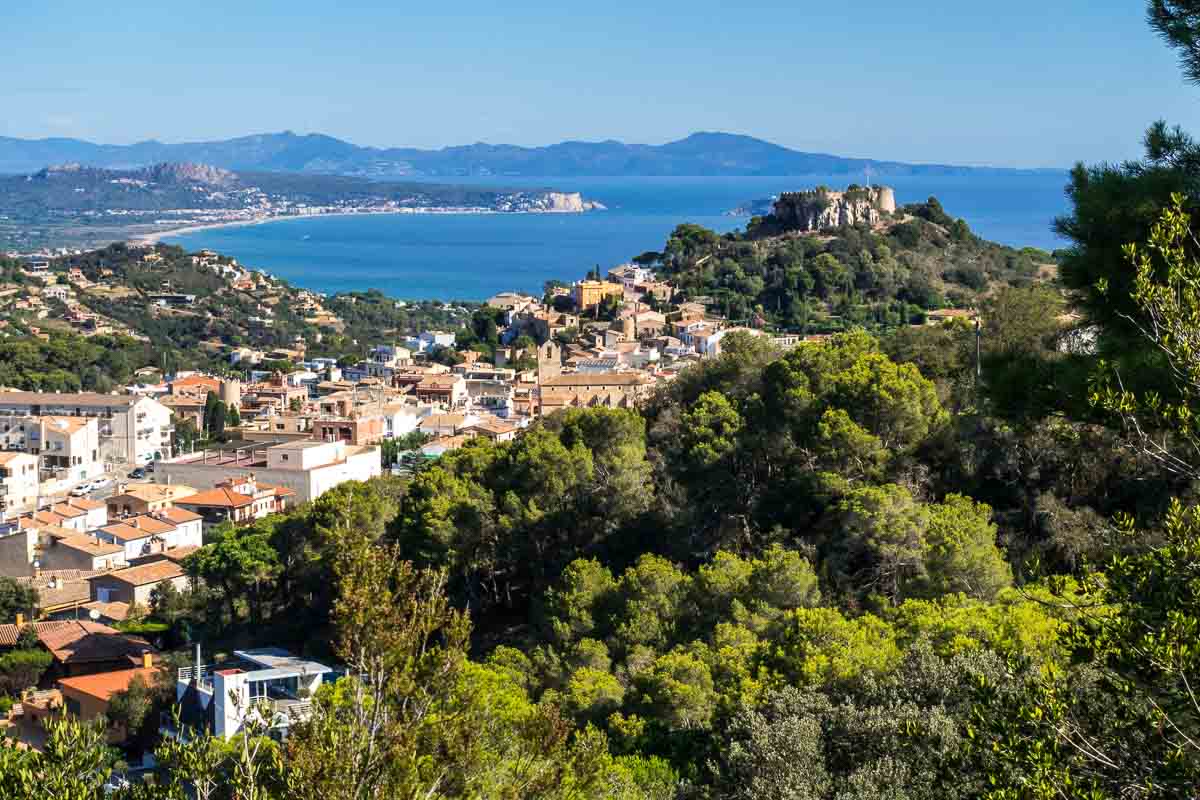 Multi-day and Guided Walks
The advantage of multi-day hikes is most poignant in the morning, waking to no other purpose than setting out on a long walk. Pacing and patience rise to the surface. We love guided walks, too, simply to be able to listen and learn as we go.
Hiking in Catalonia Spain: Coastal Trails, Castles, and Culture
The self-guided hike along Spain's Costa Brava was planned by Exodus Travels, so all we needed to do was follow the directions and enjoy our surroundings.
St. Olav's Way: Hiking in Sweden and Norway
Tom sampled sections of the pilgrim route, and learned about the history of the various St. Olav Way routes.
Surprises Along the W: Trekking Patagonia's Torres del Paine
I might not have even imagined hiking the 'W' were it not for the encouragement of a friend. We did it, and felt both tiny and large, trepidatious and bold, in this immense environment.
Finding Your Rhythm on the Camino de Santiago
Read what it's like to set out on the classic pilgrimage from France to Santiago de Compostela in Spain. For us, it was a 40-day walk including rest days, but many people do it in shorter sections annually, or at a quicker pace. Buen camino.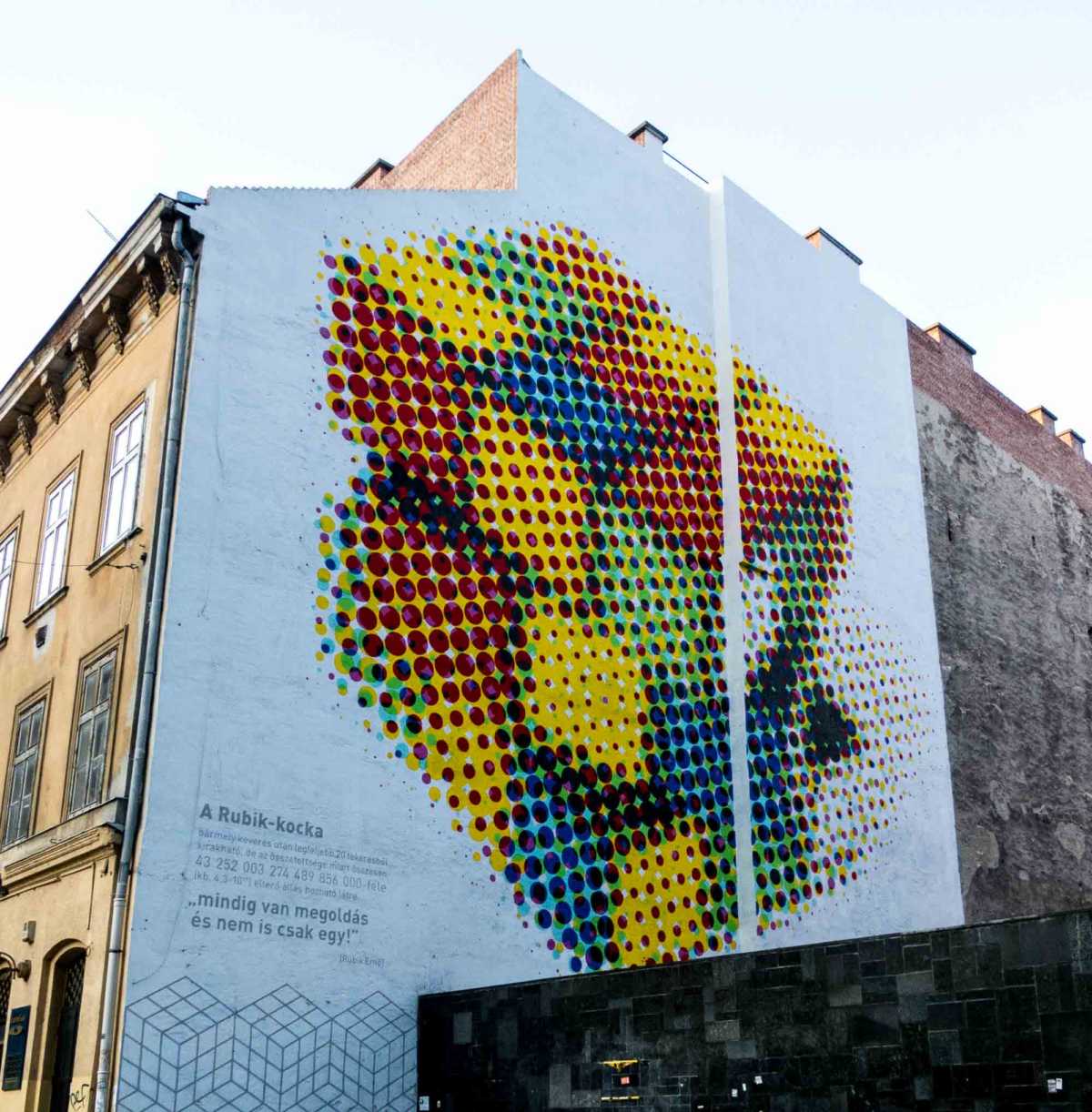 City Walks
We find we can only make sense of a metro area when we cover it on foot. Yes, we'll jump on a bus sometimes to see how neighborhoods are connected, and hop on the subway if we need to get somewhere fast and far away. But walking puts it together. In cities, we've had great experiences with guided tours, and tons of experience just wandering off on our own.
Warming Up to Budapest
Here's a great example of getting to know a city by walking off in different directions. Although we'd visited before, viewing the city from a river cruise, and enjoyed a great walking tour by Context Travel, it was only by wandering by ourselves that we discovered hidden history, everyday coffee shops and markets, and livable corners.
Tallin, Estonia: Fascinating Capital City
Tallinn, Estonia, has always been at a crossroads. Like the Baltic Countries as a whole, Tallinn has been tossed back and forth by neighboring powers, and in flux between war, destruction, and rebuilding. Today, it's simply a lot of fun to discover by walking.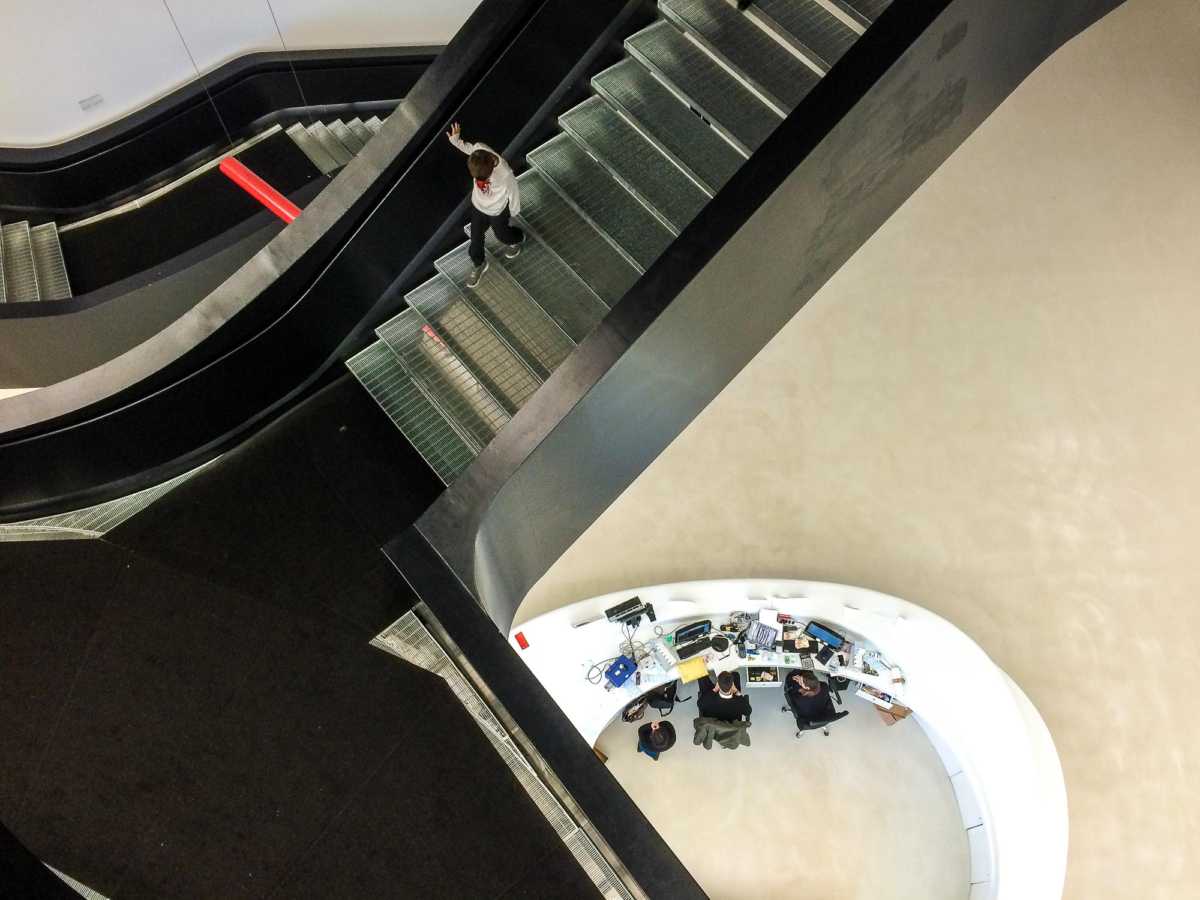 Modern Architecture in Rome: Rebuilding the City
Well here was an unexpected pleasure! We walked through parts of Rome we'd never tread before and learned a fair amount about Rome's modern history and architecture, too. This tour was led by urban aficionado and city planner Tom Rankin of Context Travel. Here we learn, too, how Rome, like so many places in the world, made their city much worse for pedestrians (when thoroughfares were built) before realizing the advantages a walkable and human scaled neighborhoods.
Marais Mansions of Paris: A neighborhood walking tour
Again with Context, we soaked up a bunch of history with a slice of contemporary life by walking around this one neighborhood in Paris. A guided tour is a good reminder that walking is really synecdoche in practice. Learn about a piece, and you have a better understanding of the whole.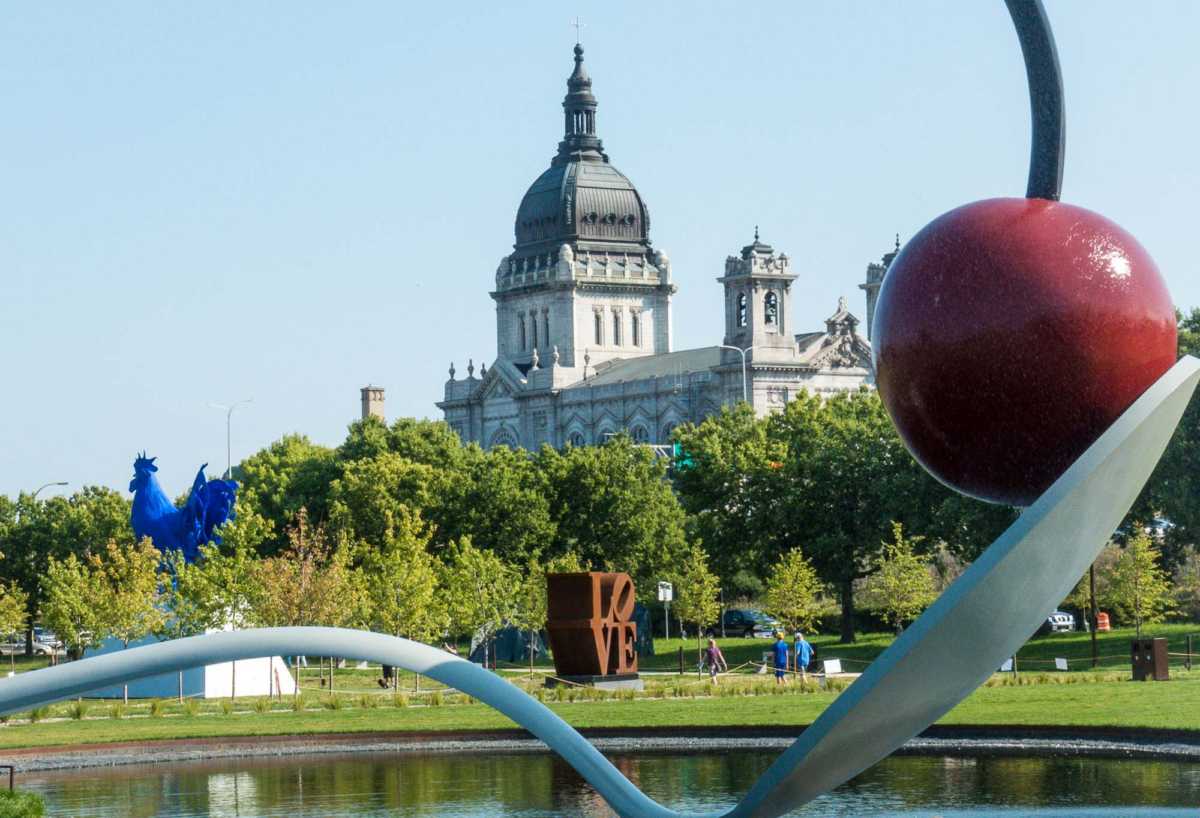 Near Home
We practice what we preach at home, too. Having lived much of my life within walking distance of the Mississippi River, I'm frequently drawn to what my family called, "walking the bridges," that is walking a circle route across one bridge and back on another. Dog walkers love to circle any one of the city's lakes. For visitors or residents, we love to recommend a downtown-centric walk including parks, art, an island, riverfront, and bridges.
Things to Do in Minneapolis and St. Paul
Look for the 'Walking Tour' section of the story for tips on art and architecture you'll find along the way. In Minneapolis, the 'city of lakes,' we're never more than a few blocks from a park. The city gets our nod for closing some parkways to cars during the coronavirus pandemic in order to allow more social distancing space for pedestrians. And to put it in contest, see the Minnesota State tourism site for tips on popular trails throughout the state.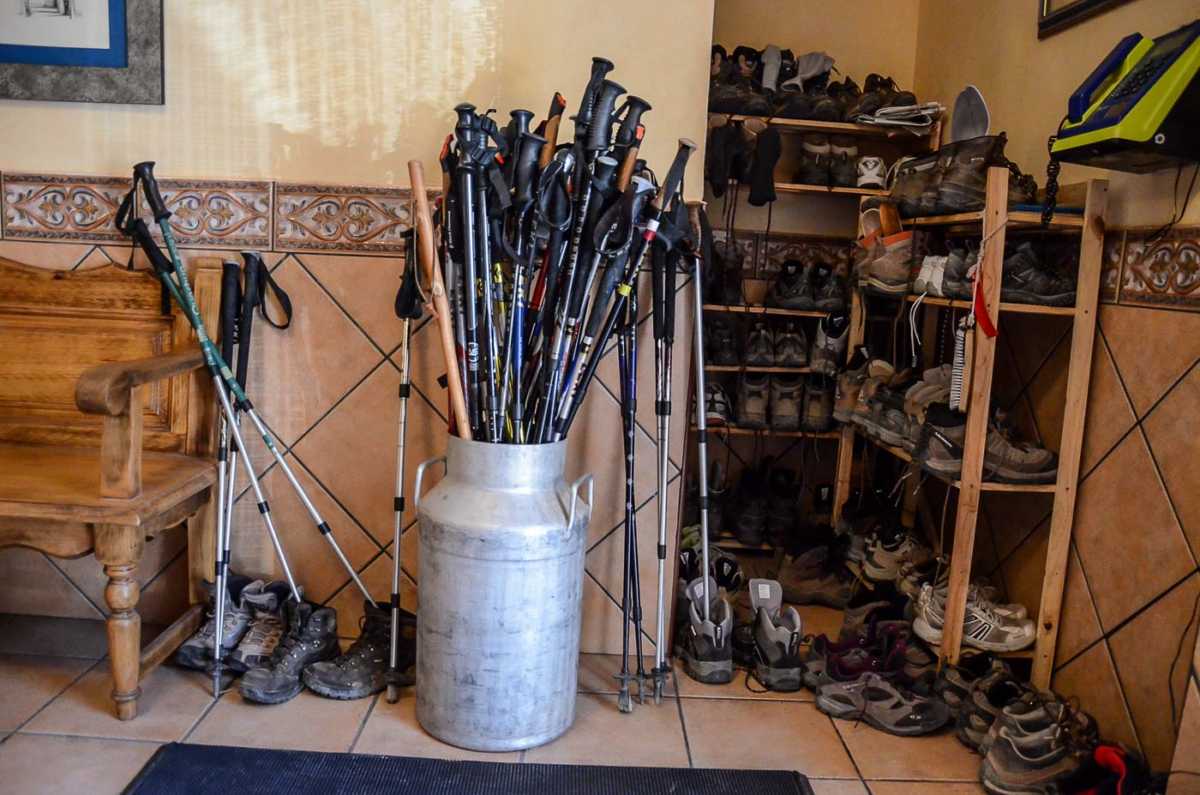 Preparing for Hikes, Treks, and Walks
Our first and only piece of advice here is to prepare to be out there longer than you think you'll be. Whether you are in the city or in mountains, be sure you have water, sun protection, snacks, and any provisions you might need in case you wander off track or overstay your estimated time. Don't rely on cell phone service; be prepared for weather, insects, injury, and fatigue. Stop and rest as soon as the thought crosses your mind, rather than pressing on. It's not a race.
We have tips and product recommendations scattered across several posts. (Soon, soon, we'll pull it together.) Here are a collection of posts that might help you prepare and have a pack at the ready. Look for comfortable day packs, walking sticks, hiking shoes, first aid kits, an app to track your walking (or cycling) miles, and more. Grab your water and go!
The Camino de Santiago: Shoes or Boots? The perennial debate: what's the best shoe for the Camino? Take Kris's advice and alternate between trekking shoes and hiking books. Best tip: tie extra socks and/or shoes to the outside of your pack to air out.
Camino de Santiago Packing List
You may not need all these things for a day hike, but it's a great checklist, nonetheless.
The 20 Best Travel Apps for Mobile
We love tracking our walks and rides using the inspiring Strava app. When we go out for a walk, our phones might also provide maps, audio stories, a camera, an audio recorder, the weather (Night Sky is a favorite), emergency info, and all sorts of bells and whistles.
The Four Best Travel Shoes for Women
Because we never tire of comparing and contrasting all sorts of shoes for women–but especially the ones that will take us miles down the road.
The Newest Travel Accessories from Outdoor Retailer
All sorts of gear for hiking, biking, or general urban travel, as introduced to us at a recent Outdoor Retailers Show.
The Bags We Carry
From our roll-on bags to the best packs for biking and hiking, you'll see our notes on all the bags we've tested over time.
You can help yourself get ready for your own travels by reading our Get Started Planning Your Trip Now page.
You can see (and buy prints) of most of our travel photos in one place on this page.
We love traveling–with the right gear. We've gathered a lot of the stuff we use to make travel more pleasant and efficient all on one page. Shop our Travel Past 50 Amazon page to find our favorite gear. If you purchase something from the store, Travel Past 50, as an Amazon affiliate, may receive a small commission at no extra charge to you. Thanks.
Note: This post and other posts on TravelPast50.com may contain paid or affiliate advertising links.
Get all our travel tips delivered to your inbox
Subscribe to our email newsletter