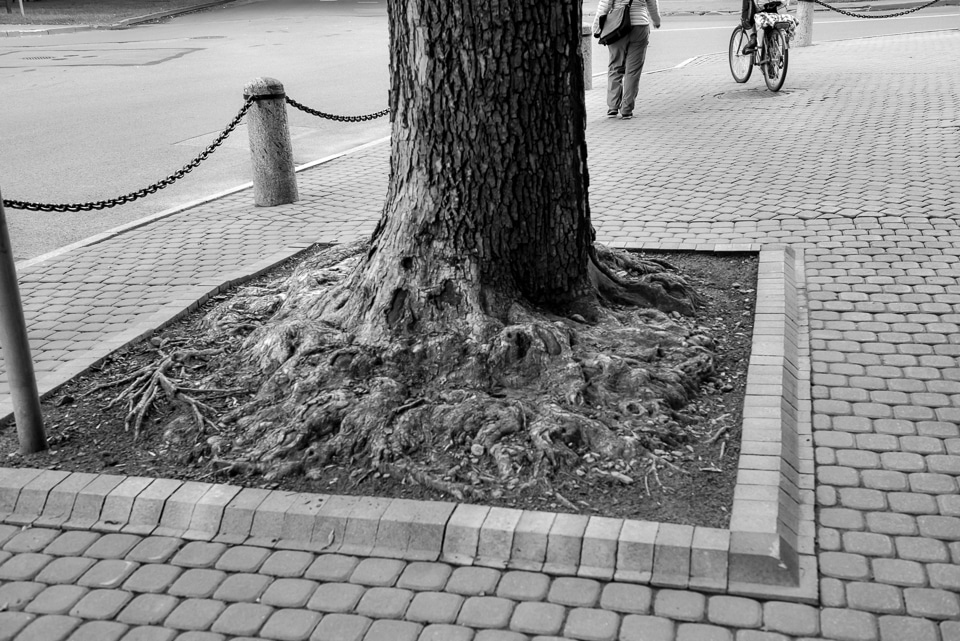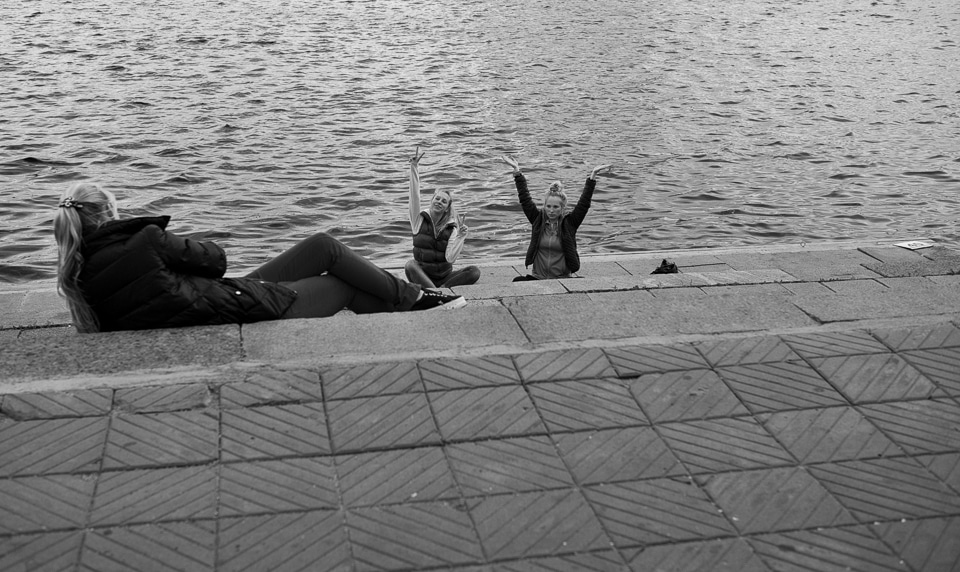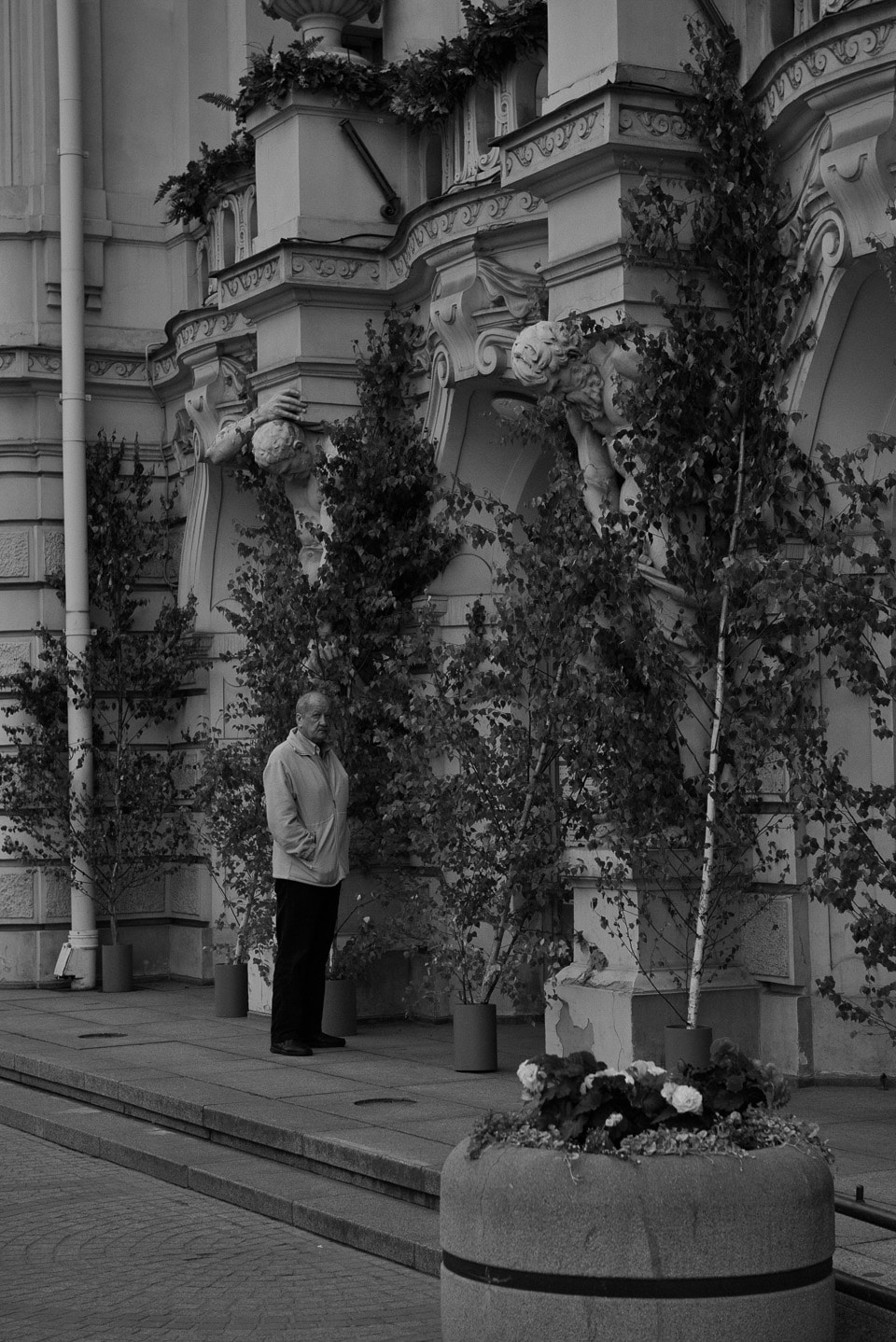 We went walking around Riga specifically to shoot the Art Nouveau buildings, but I got distracted by some other stuff going on. A tree with a lot of roots in the middle of the sidewalk. Two girls posing for their friend to shoot a picture along the river, and a man contemplating buying a ticket at the Riga Opera.
Shots by accident, rendered in black and white on a gray day. All true snaps with whatever setting the camera happened to be on. I try to remember that when I'm not shooting something specific to changes the settings on the camera to putting the auto focus back on the shutter button, and switching to aperture priority, and setting the aperture to around 5.6 so I have a little depth of field and my exposure will be somewhere in the ballpark. I don't always remember to do this, but if I'm lucky, the last shot I took on manual will be close. That's how these happened. None were perfect so I had to manipulate exposure in Lightroom on all of them. But other than importing them into Silver Efex Pro to make them black and white, that's about all I did.
For more info about the equipment and software I use, see this page.
You can buy prints of my photos on my Smugmug page.