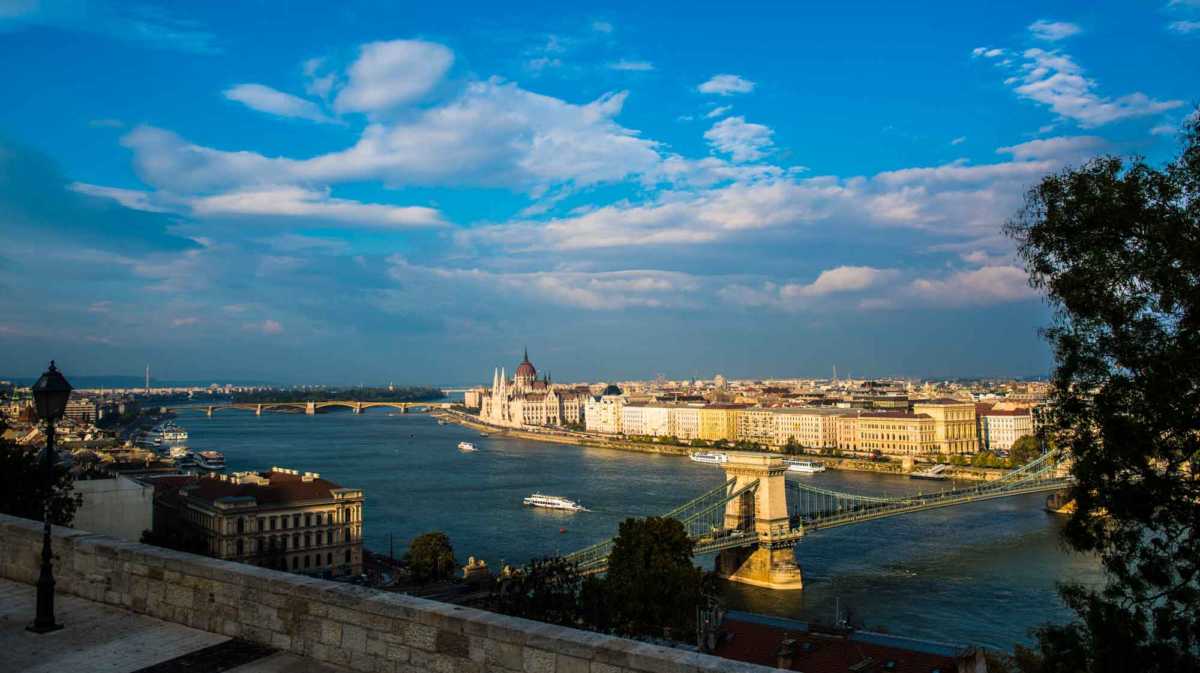 The vista of the Danube River as it passes through Budapest, along with the Buda Castle from where this was shot, is on the list of Unesco World Heritage sites.
Budapest is a remarkable vision, especially when you consider how much of it was destroyed during the last 500 years or so of wars that have passed through here. For example, the two bridges in this photo, both destroyed by the Germans at the end of World War II. A tribute to the Hungarian people, especially since their liberation from the Soviets in 1990, that they've preserved and rebuilt such a beautiful city.
This is our second visit to Budapest, and we've been to many of the sites on the usual tourist list, and many that are not on the frequent tourist stops (thanks Context Travel.) But I'm always drawn to the Danube: walking over the bridges, climbing up to Buda Castle for this view, and just taking in the views, the noises, the smells, and the wakes of the boats. It's worth a long visit, and a slow vision. There's so much to see.