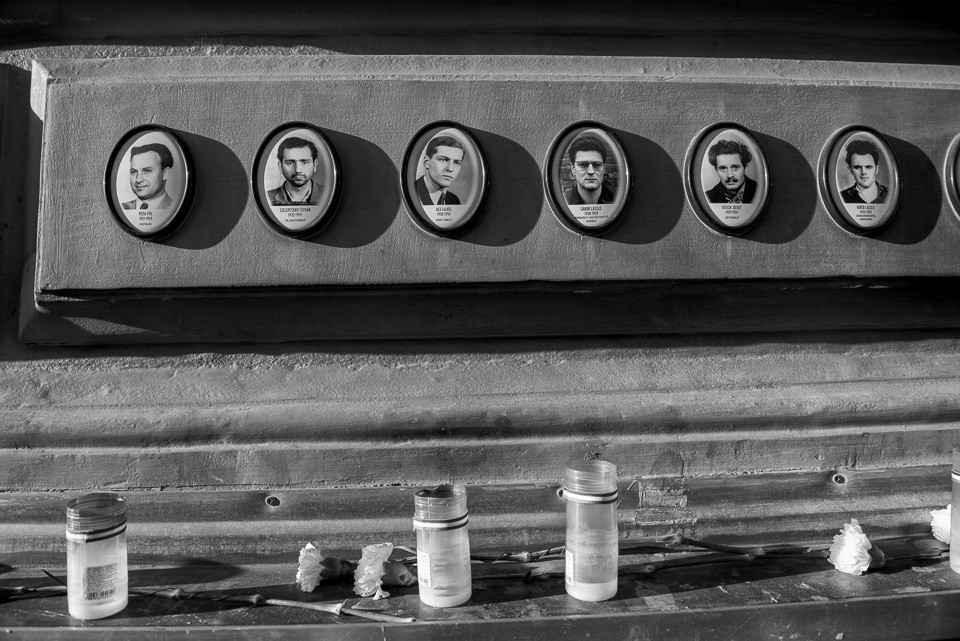 On the outside walls of the "House of Terror" Museum in Budapest are small portraits of the men and women who were either outright executed or tortured to death by the Soviet masters after the Hungarian uprising of 1956. Inside the museum are similar rows of portraits of the Hungarian officers who perpetrated the horrors upon their countrymen. Unfortunately, as in so many museums, there is an incomprehensible ban on photography. The House of Terror is called a museum, but it is actually more of a work of political art. There is no real sense of narrative of what happened to Hungary under Soviet occupation, but instead one tableau after another illustrative of the era–the desk of the secret police commander, uniforms of the Communist police, collages of propaganda photos, videos of victims statements, reconstructions of cells with gallows where executions took place, and, in the lobby, a Soviet tank. But very little of it is translated from the original Hungarian or Russian, so what a foreigner is left with is a jumble of images, which is indeed very powerful, but unfortunately mostly useless for establishing any sort of historical context. Emotionally moving, but it leaves the intellect yearning for more.
A simple exposure, hardly manipulated other than to process it in Silver Efex Pro 2 to change it into black and white. Nikon D800E, ISO 200, f/5.0, 1/800 sec exposure.
For more info about the equipment and software I use, see this page.
You can buy prints of my photos on my Smugmug page.