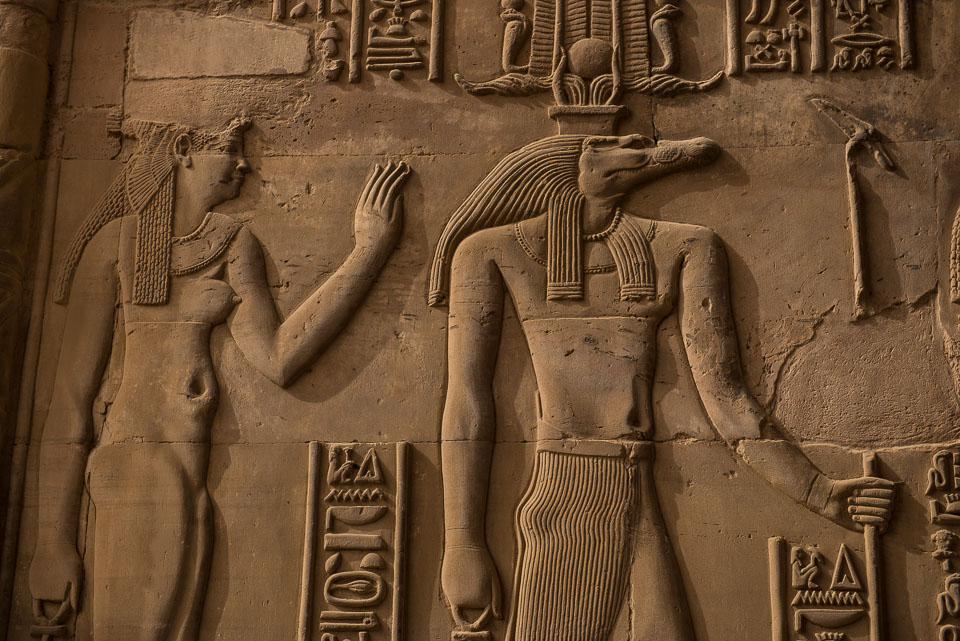 The temple of Sobek at Kom Ombo is yet another of the fascinating temples along the Nile. I like this one because it's dedicated to Sobek, and who doesn't like crocodile headed gods?
Sobek is one of the creator gods, and is closely identified with the pharaohs, the Nile, the military, and sexual prowess. And who doesn't like prowess?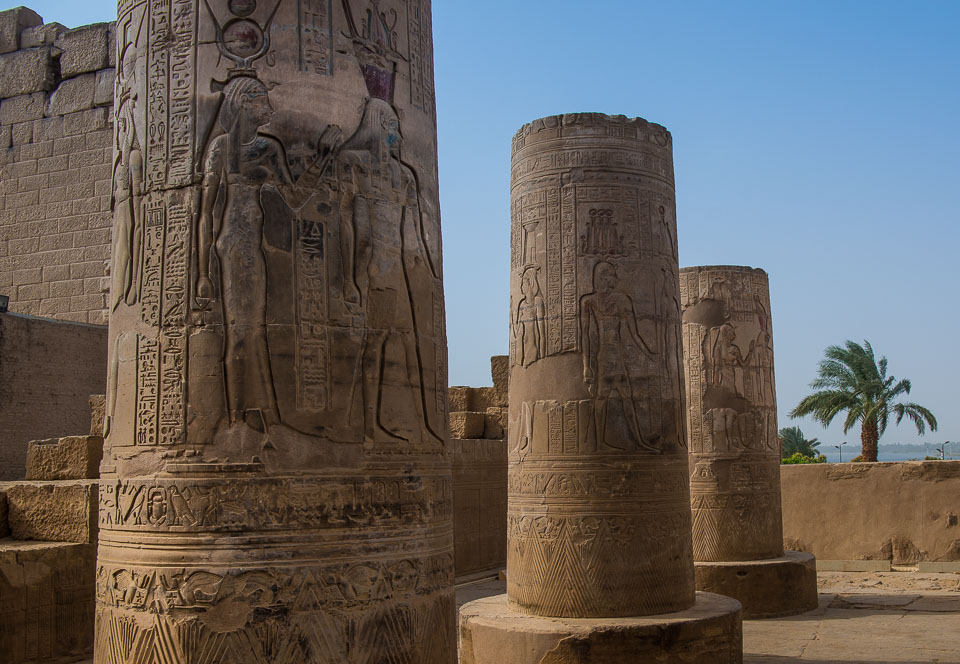 Like all the temples along the Nile, this one is extremely well preserved–except that most of the color painting is long washed away. One regular maintenance of the retaining walls around the Nile temples ended around the Third or Fourth Century AD, the temples were covered with mud of the Nile flood, and sand blowing in from the desert. So, the wall and column carvings were protected from the constant erosion of the weather and human vandals.
Ironically, on many columns, you can see graffiti from the early 19th Century near the tops of the columns. And that gives an idea of the height of the sand and mud covering before the excavations of the late 19th Century.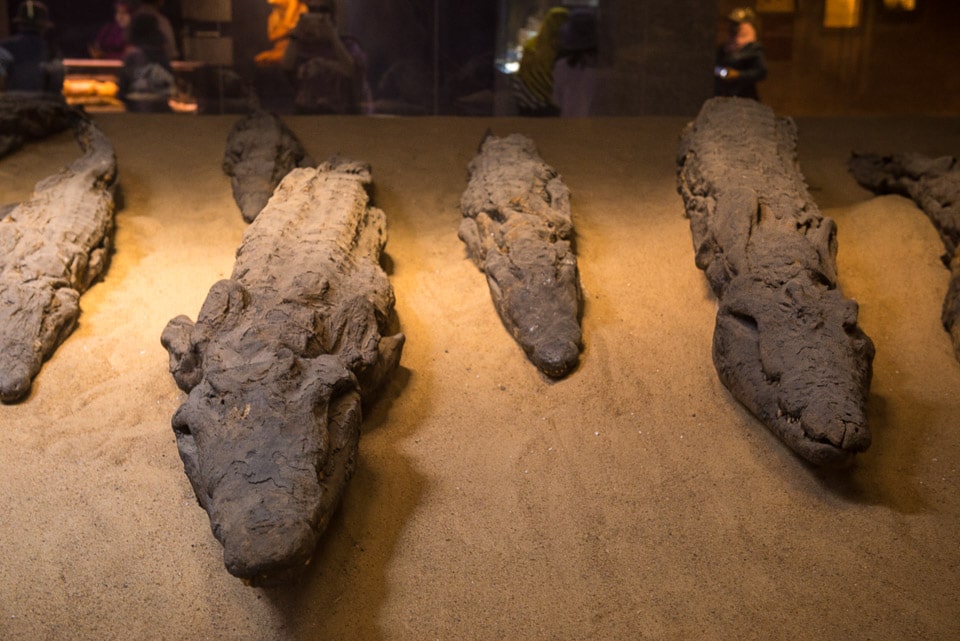 And, a cool feature of the Sobek temple is there is a connected small museum which features several mummified crocodiles they found at the temple site.
A visa is necessary for Americans to travel to Egypt. We use iVisa whenever we need a visa for any country. Great service, and a small price to pay for them to navigate the visa process for you.

You can click the link above, or use this widget below to start the process of getting a visa for any country.
When you're thinking of traveling, your first stop should be our Travel Resources page, where we list all the essentials you need to make your travels easier, cheaper, safer, and more fun.
You can also help yourself get ready for your travels by reading our Get Started Planning Your Trip Now page.
We love traveling–with the right gear. We've gathered a lot of the stuff we use to make travel more pleasant and efficient all on one page. Shop our Travel Past 50 Amazon page to find our favorite gear. If you purchase something from the store, Travel Past 50, as an Amazon affiliate, may receive a small commission at no extra charge to you. Thanks.
We never leave home without our travel insurance. Nor should you. Search for the travel insurance from Allianz that best meets your needs, whether it be an annual plan or a single trip.
You can see (and buy prints) of most of our travel photos in one place on this page.
Note: This post and other posts on TravelPast50.com may contain paid or affiliate advertising links. As an Amazon Associate we earn from qualifying purchases.