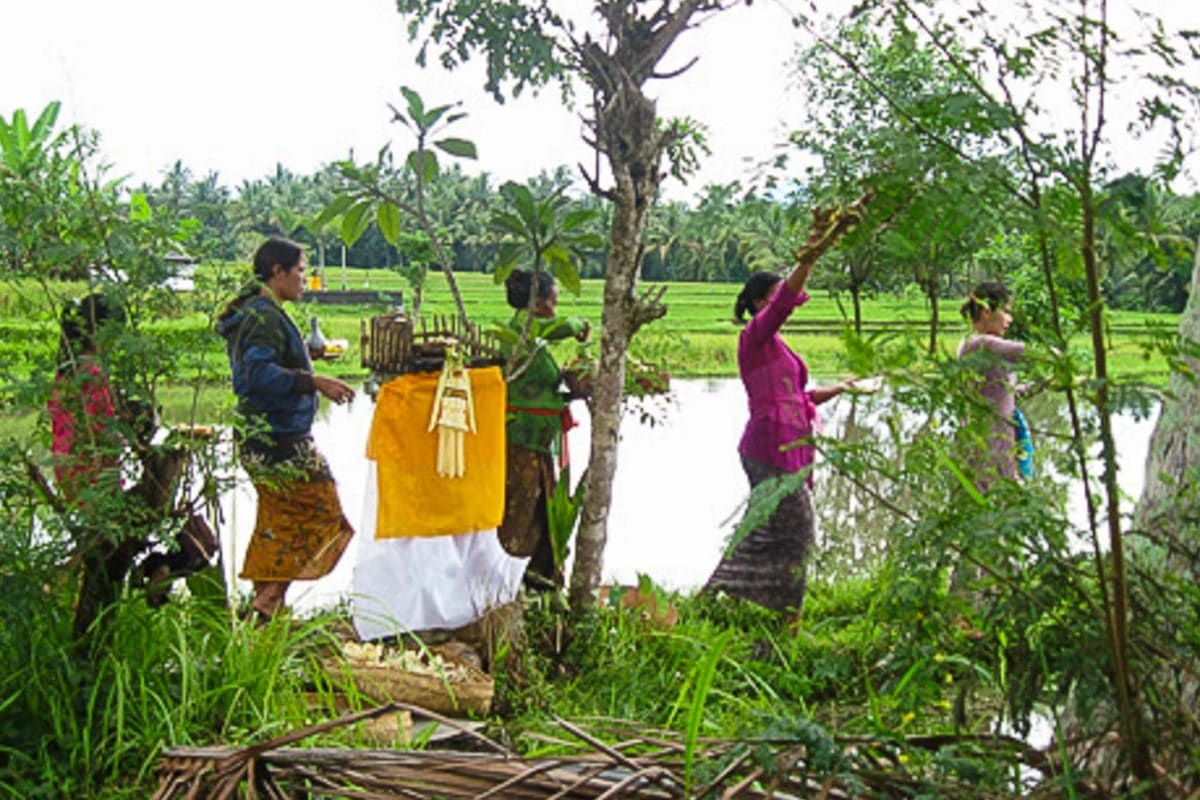 (December 2011, Ubud, Bali) For over a thousand years, the cycle of rice growing in Bali has been managed through water temples, organized by watershed districts. The irrigation system begins at the fresh springs and crater lakes of Mts. Batur and Batukaru, and courses through rivers, irrigation ditches, and tunnels, picking up the phosphates of the volcanic rock for natural fertilization. Rain contributes along the way. The growing season is about four months, and harvest is followed by flooding and pest control. So there are two harvests per year. It comes down to this mantra: the water flows, the rice grows, the pests move.
Our cousin and Bali host, Kasey, invited us to a Rotary Club meeting of the Ubud, Bali, chapter. The featured speaker, J. Stephen Lansing, professor of anthropology at the University of Arizona, is an authority on evolutionary biology and specifically on the rice terrace irrigation systems of Bali, called Subak. It's an intricate system and we are sitting right in the middle of it here on the northern edge of Ubud. The fields to the east are harvested, but not yet plowed under. The fields behind us are already plowed, and are being flooded by the Subak. Meanwhile, a flock of ducks is hired to work in tandem with the plowman, to eat up pests. (I'm told the lead duck has a bell and a duck guy herds them into a pen each night. Are they clipped? I haven't seen them in flight.)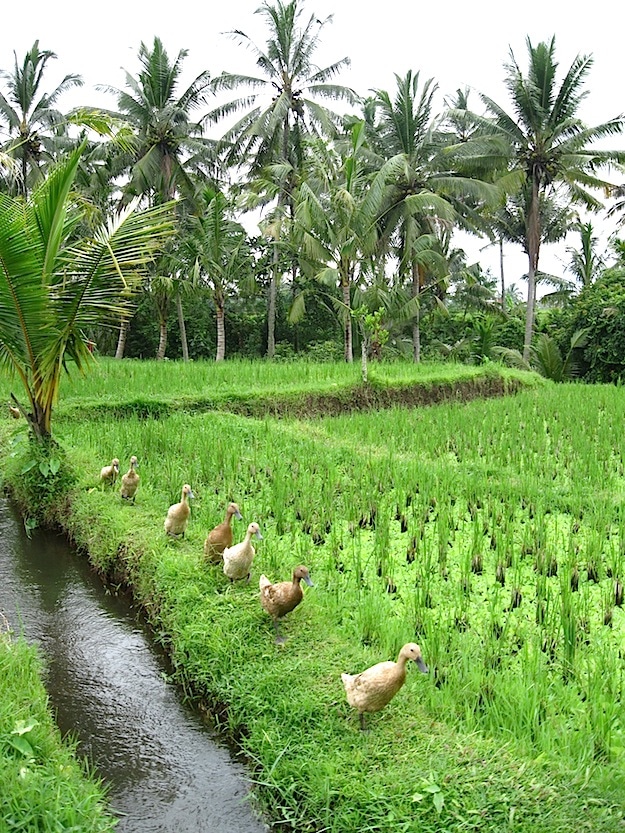 Mr. Lansing is working on the fifth or sixth proposal to UNESCO to name the Bali rice terraces as a World Heritage Landscape. Apart from general recognition, the upside of this designation for farmers would be bridge financing to allow a return to organic growing practices, disrupted since the '70s. Back then, to encourage production, farmers were given grow kits, including phosphates, and the cooperative cycle of water use and rice planting seasons was interrupted. With the disruption, pests gained ground and production fell, not to mention that excess phosphates flowed out to sea and choked sections of coral reef.
Some posts on Travel Past 50 may contain affiliate links. If you buy something through one of those links, we may earn a small commission. As an Amazon associate, we earn from qualifying purchases.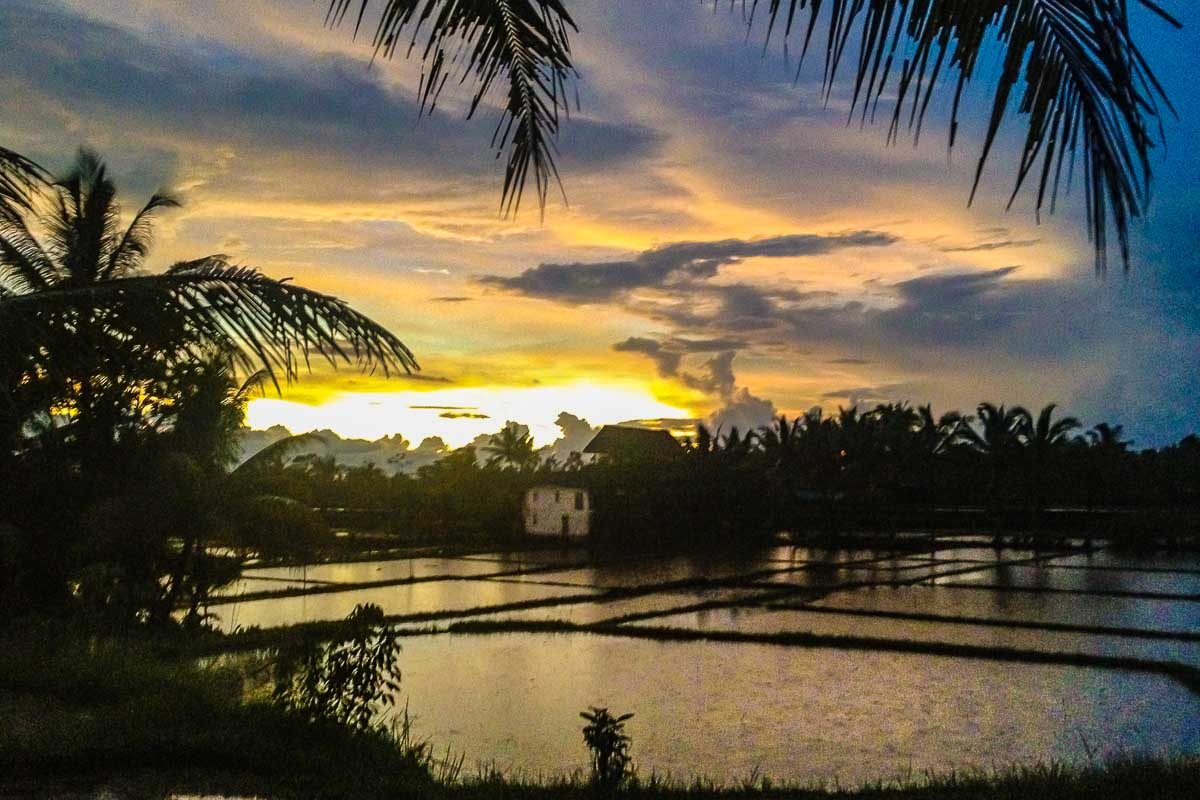 Upstream rice growers are concerned more with pests over water, and the farmers downstream are worried more about water than pests. Acting alone, that would mean the upstream growers would retain more water to control pests, and downstream pests would flourish due to lack of water – eventually moving back up for more rice to eat. But as everyone fears what they can least control, the temple system steps in. Representatives from each district meet at the temple at the head of the watershed and, likewise, representatives from each terrace area meet with their river partners. Holy water from the source, blessed in the traditional ceremonies, is passed along, added to each terrace area, thus establishing the delicate timing for planting, harvesting, pest control, and flooding.
Researchers have applied game theory to this system, using both simple two-player and multiple-player prototypes. The self-organization of the temple system yields the highest production.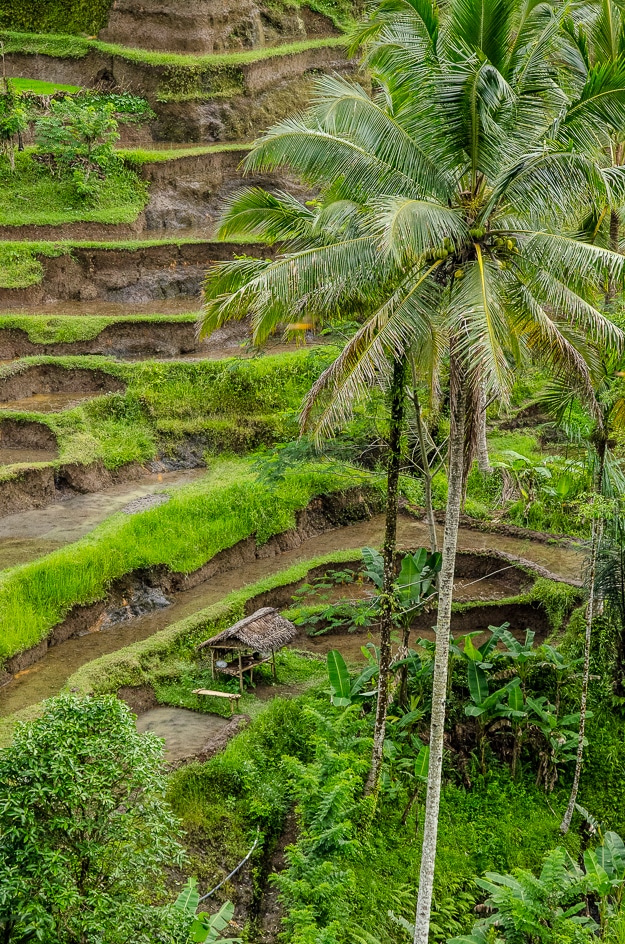 Other factors are critical to the successful return to century-old practices of water management. New hotels and golf courses require water beyond current supplies. Development is impinging on some rice terrace areas. Laborers are in increasingly short supply as they move to the more lucrative hospitality industry and to the fast-growing coastal areas. But it seems self-evident that the delicate water temple system is to be honored and protected, and that Bali's landowners ought to be rewarded for maintaining their unique rice terraces.
For more images of Bali and its rice system, check out this post.
And for our story about a tour with Agung Rai, probably the most interesting man in Bali, click this link.
Travel Planning Resources
Looking to book your next trip? Use these resources that are tried and tested by us. Flights: Start finding the very best flight deals by subscribing to
Thrifty Traveler
. Book your Hotel: Find the best prices on hotels with
Booking.com
. Find Apartment Rentals: Find the cheapest prices on apartment rentals with
VRBO
. Travel Insurance: Don't leave home without it. We recommend
Allianz Travel Insurance
. Need more help planning your trip? Make sure to check out our
Resources Page
where we highlight all the great travel companies and products that we trust. See all of the gear and books we like in one place on our
Amazon shop
.