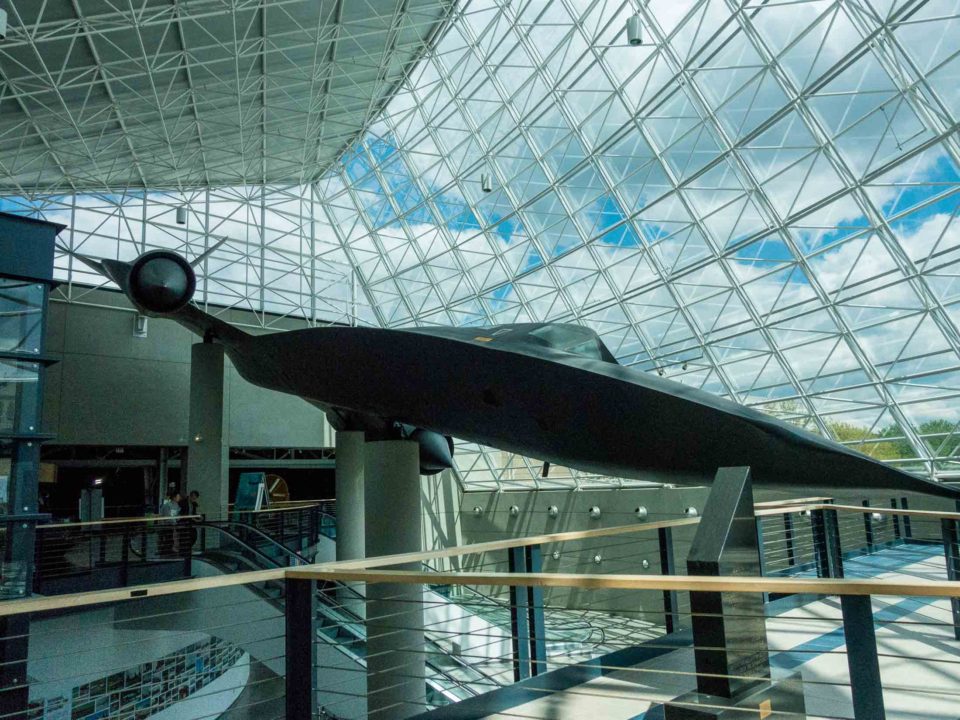 Believe it or not, Omaha, Nebraska is one of the best places to be a plane geek. At least if you like the planes (mostly) of the Cold War era. Offutt Air Force base, just south of Omaha, was the headquarters of the Strategic Air Command (SAC) until 1992. The SAC headquarters was eventually phased out in favor of a more modern view of our cold war-focused conflicts. Offutt is now the headquarters of the current Strategic Command, reflecting that shift of focus.
Offutt was a huge presence in the Omaha area, not only because of its ranking as the number one target in case of nuclear attack. The military shadow over Omaha was palpable. United States Air Force personnel were everywhere. I had a pretty real connection because my freshman high school locker mate's father was the commandant of the base, and several other classmates' fathers were stationed there.
But, as US deterrent strategy moved in another direction from having fleets of bombers poised to send toward the Soviet Union, SAC became less important to our overall defense, and less important to Omaha. However, the current museum is a great place to remind us of the past.
Some posts on Travel Past 50 may contain affiliate links. If you buy something through one of those links, we may earn a small commission. As an Amazon associate, we earn from qualifying purchases.
The museum was originally housed at Offutt Air Force Base, and began with its first airplane in 1959. It was originally called the Strategic Aerospace Museum. Over the years, the outdoor museum's name changed to the Strategic Air Command Museum or SAC Museum. Ownership of the museum transferred from the Air Force to the state of Nebraska in 1970.
The objective of the museum is to preserve and display historic aircraft, missiles, and space vehicles, and provide educational resources.
In 1998, the new museum moved indoors to its current home in Ashland, which is much more accessible to the public. The new building also allowed the aircraft to be moved indoors and protected from the elements to which they had previously been exposed.
The museum building is a 300,000-square-foot (28,000-square-meter) structure that features a glass atrium, two large aircraft display hangars, a traveling exhibit area, a children's interactive gallery, a theater and event space, a store, an aircraft restoration gallery, and a snack bar. The museum participates in an exhibit exchange program with other national museums and displays them in the traveling exhibit area.
In 2001, the name of the Strategic Air Command (SAC) Museum was officially changed to the Strategic Air & Space Museum. In 2015, the museum announced another name change to the current Strategic Air Command & Aerospace Museum, in an effort to reconnect to the museum's original mission of preserving the history of the Strategic Air Command while promoting interest in aviation and science among the general public.
Probably because of its proximity, SAC established the museum west of Omaha, in the town of Ashland, as a monument to itself. It houses an example of the massive bombers, sleek fighter jets, and other functionary planes such as cargo planes and refueling tankers, from World War II up to the most modern B-1. There are also various missiles standing in front of the building. Missiles that used to be armed with nuclear weapons.
In all, the museum displays 35 airplanes, seven rockets and missiles, and parts of four spacecraft. There are also flight simulators, and other interactive exhibits that tie into the museum's plan to provide educational programs.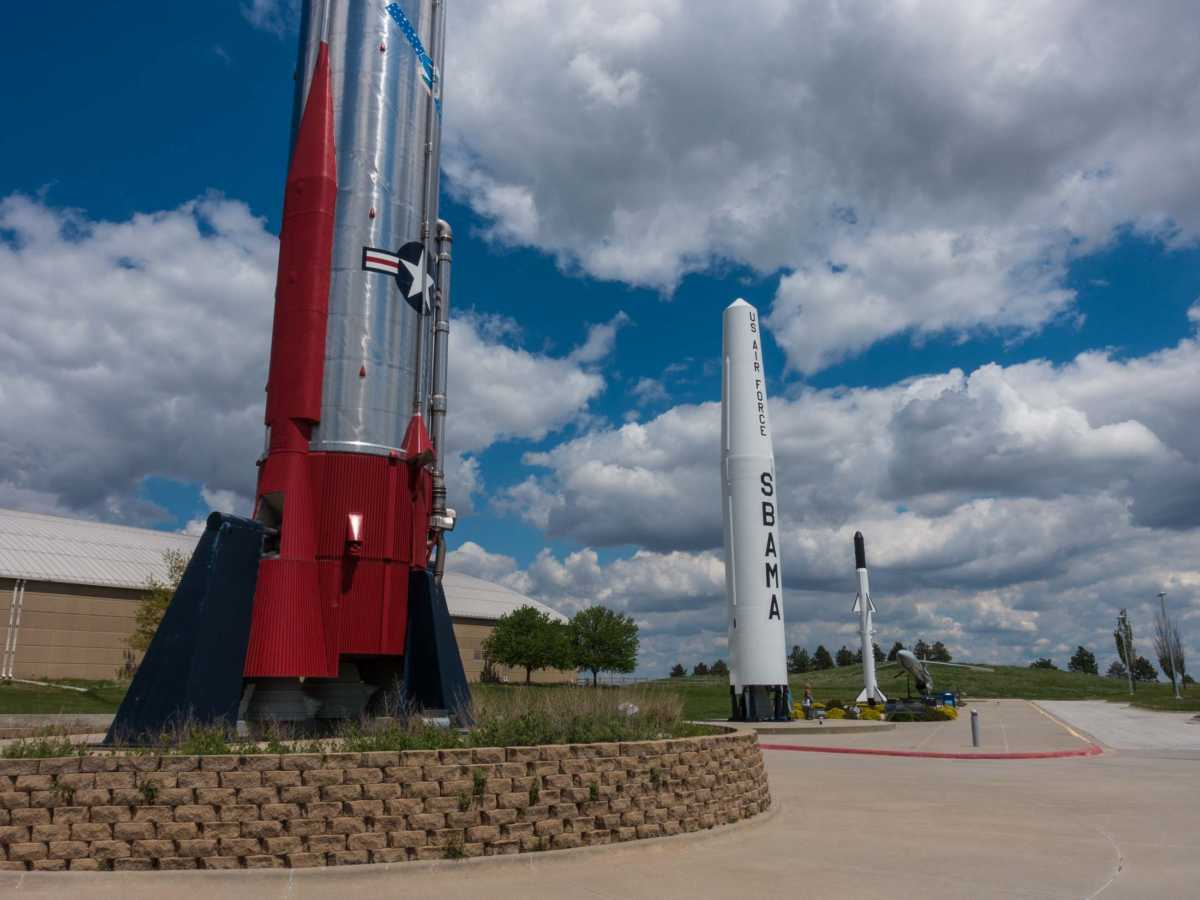 The Museum is, of course, dominated by the volume of planes it houses. But there are multiple permanent educational exhibits that illustrate the history of the Air Force from World War II, through Korea and Vietnam, to current space travel. Of particular interest are a general exhibit of World War II strategic bombing tactics and the historic raid on Tokyo in the early days of that war by the B-25 bombers under the command of Lt. Colonel Jimmy Doolittle. The museum's collection includes a B-25.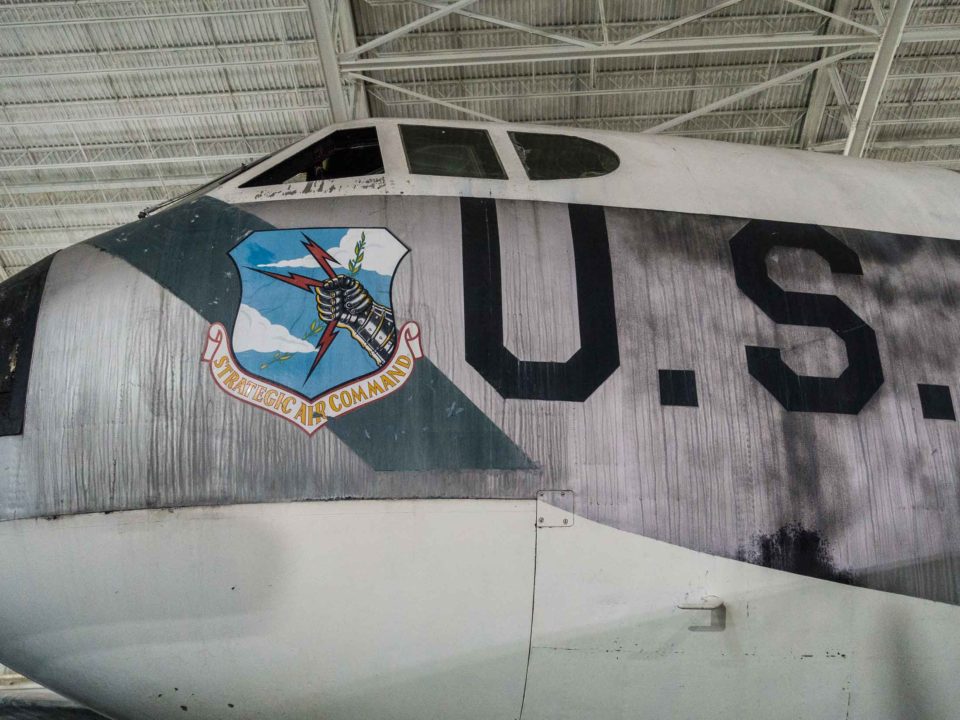 My only complaint is that they have absolutely crammed the two aircraft display hangars with too many huge aircraft. I'd like it a lot better if they had more room to spread things out a bit, so you could really get a look at the planes and get a sense of how big they really are. It still amazes me that some of these monsters, many of which I built models of as a young boy, could fly.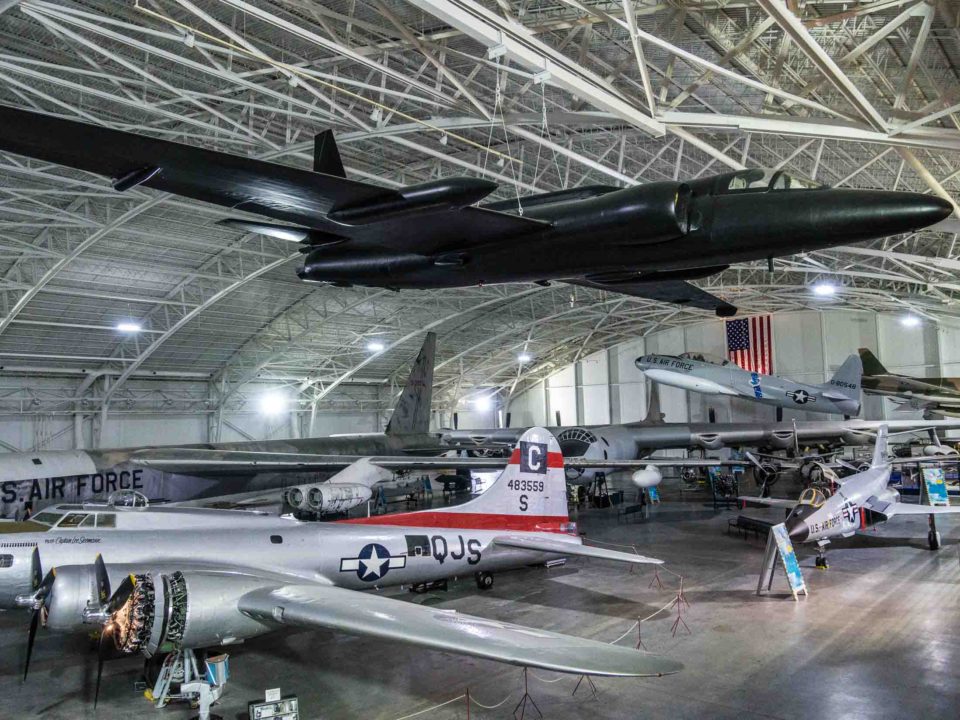 Permanent exhibits also include ones dedicated to individuals who served in SAC. There is about the U-2 pilot, Francis Gary Powers, who was shot down in 1960 over the Soviet Union, and another dedicated to Curtis LeMay, who directed the bombing of Japan during World War II and later became Commander of the Strategic Air Command from 1948 to 1957.
There is another exhibit featuring Ashland, Nebraska native Clayton Anderson, a retired NASA astronaut who flew on two Space Shuttle missions. In 2022, Anderson became the President of the SAC Museum.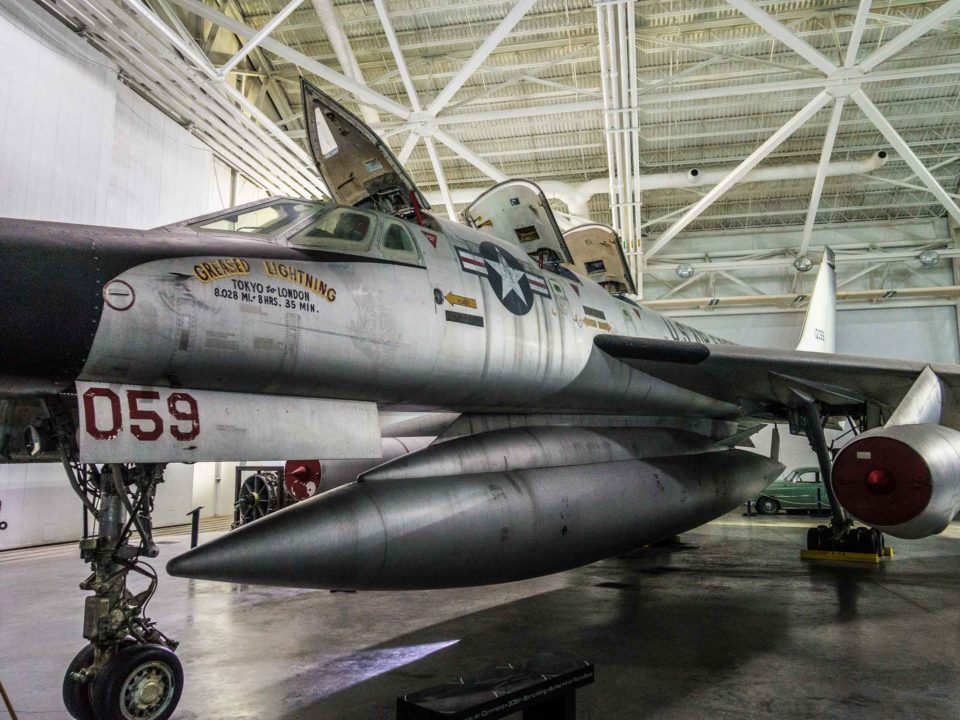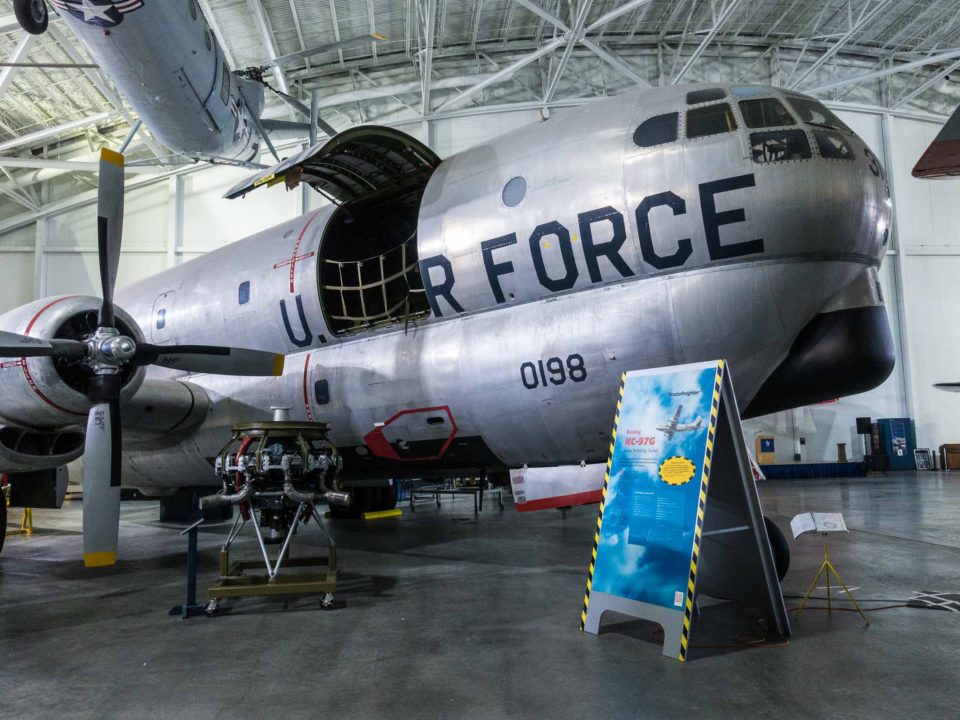 The Strategic Air Command & Aerospace Museum is located about 30 miles west of downtown Omaha just off Interstate 80 in Ashland, Nebraska. The address, if you're mapping it, is 28210 West Park Highway Ashland, NE 68003.
The Museum is open every day of the year, except New Year's Day, Thanksgiving, and Christmas. Hours are from 9 a.m. to 5 p.m., except New Year's Eve and Christmas Eve, when it closes at 2 p.m. From Mondays to Thursdays, admission to the museum is $16 for an adult, $12 for seniors, active duty and retired military members, and $8 for children aged 4-12. From Friday to Sunday, the prices are, respectively, $17.50, $13.50, and $9. Children 3 and under are free. (Prices current as of September 2023.)
Doomsday dread aside, this wonderful museum is a fascinating way to spend an afternoon.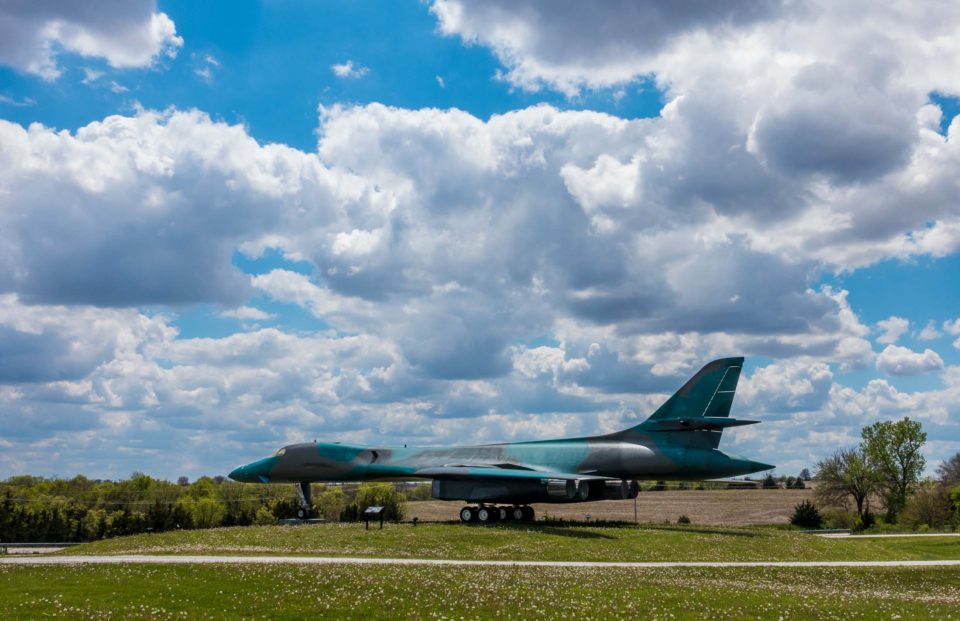 This is an update of a post originally published in 2016.
Travel Planning Resources
Looking to book your next trip? Use these resources that are tried and tested by us. Flights: Start finding the very best flight deals by subscribing to
Thrifty Traveler
. Book your Hotel: Find the best prices on hotels with
Booking.com
. Find Apartment Rentals: Find the cheapest prices on apartment rentals with
VRBO
. Travel Insurance: Don't leave home without it. We recommend
Allianz Travel Insurance
. Need more help planning your trip? Make sure to check out our
Resources Page
where we highlight all the great travel companies and products that we trust. See all of the gear and books we like in one place on our
Amazon shop
.