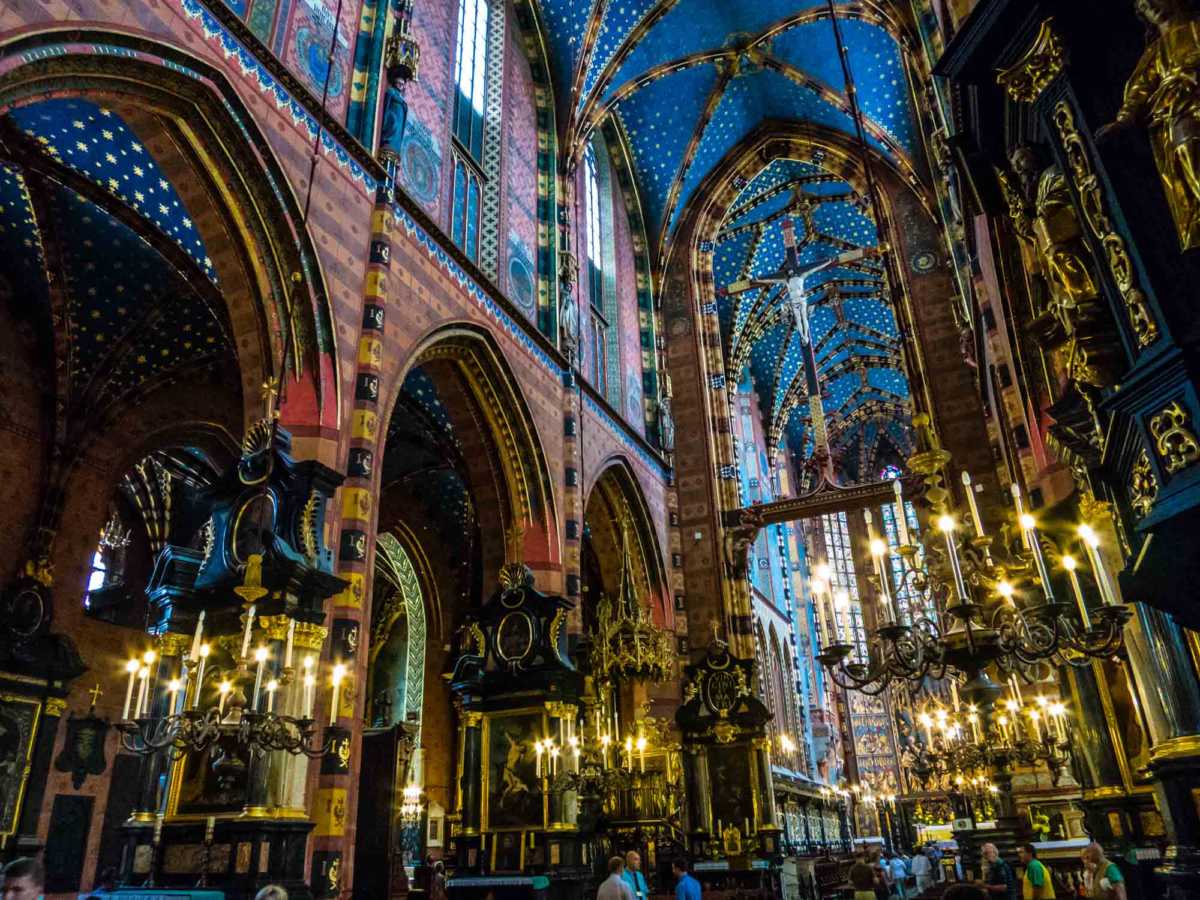 Every so often, you walk into a church, expecting nothing special. And then you get something like this. St. Mary's Basilica on the Main Square of Krakow is simply, one of the most beautifully decorated churches in the world. This is just the overall view when you enter. As you explore, there is a wealth of detail in the altar piece, the wall paintings, and the side chapels. Absolutely beautiful, and lucky. It was spared by the Russians after they retook Krakow from the Nazis in World War II. The Nazis had stolen the altarpiece, but it was recovered by the Allied "Monuments Men" and returned to Krakow.
Here are some more details.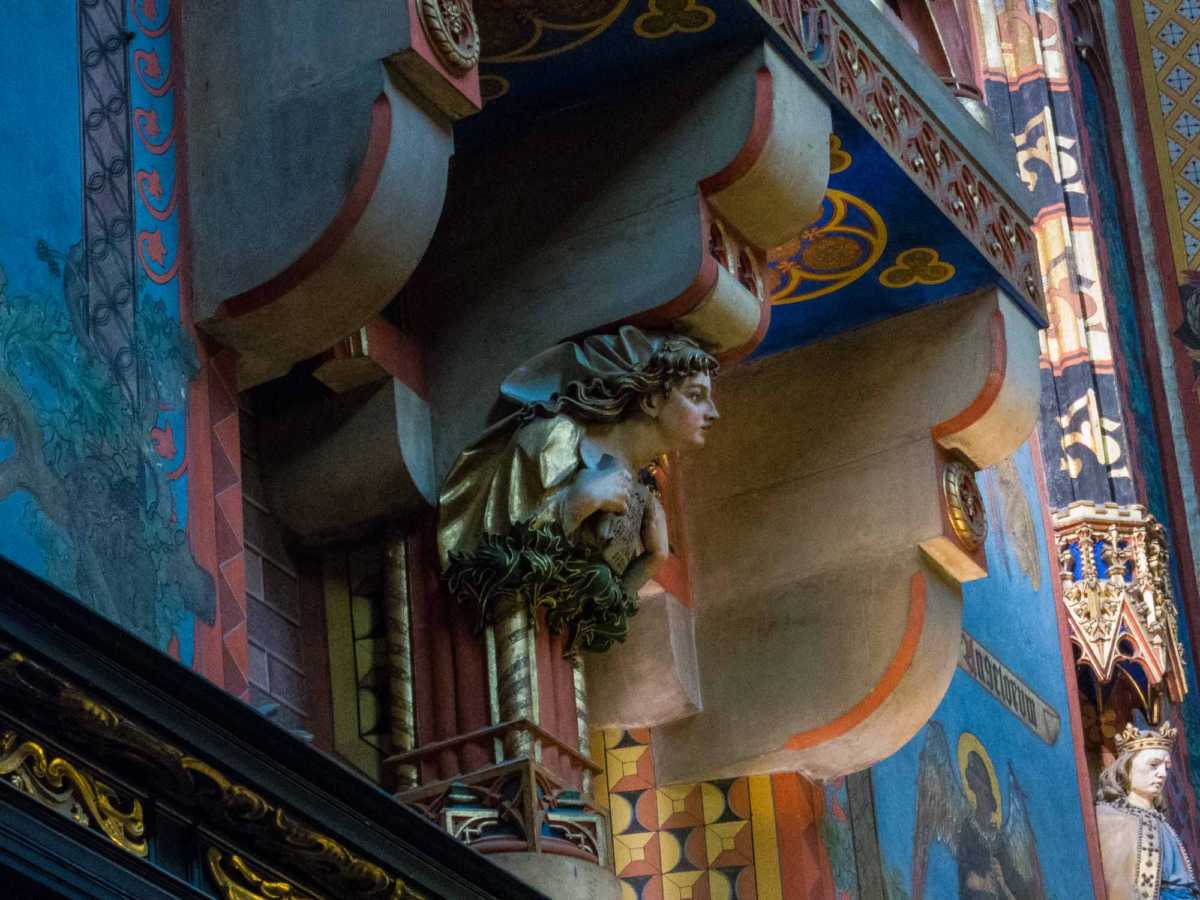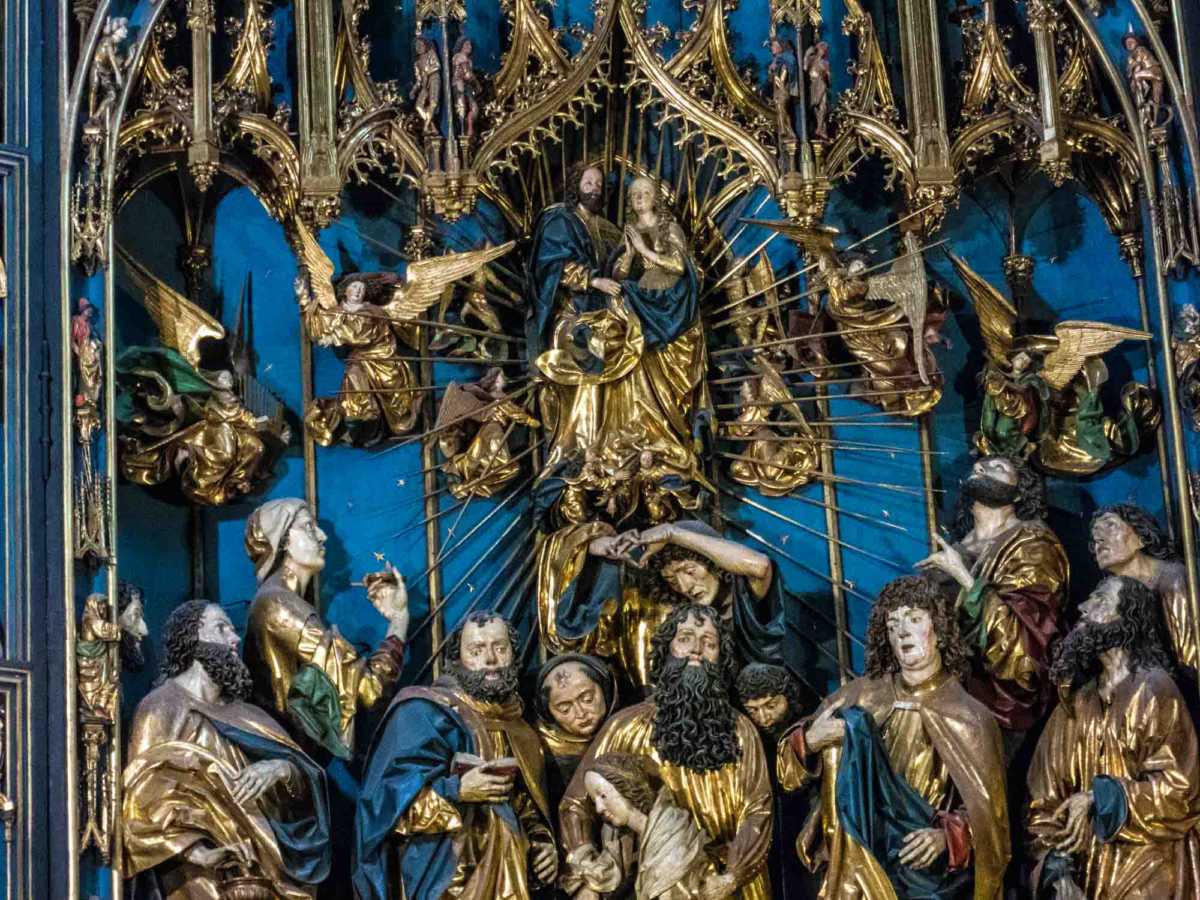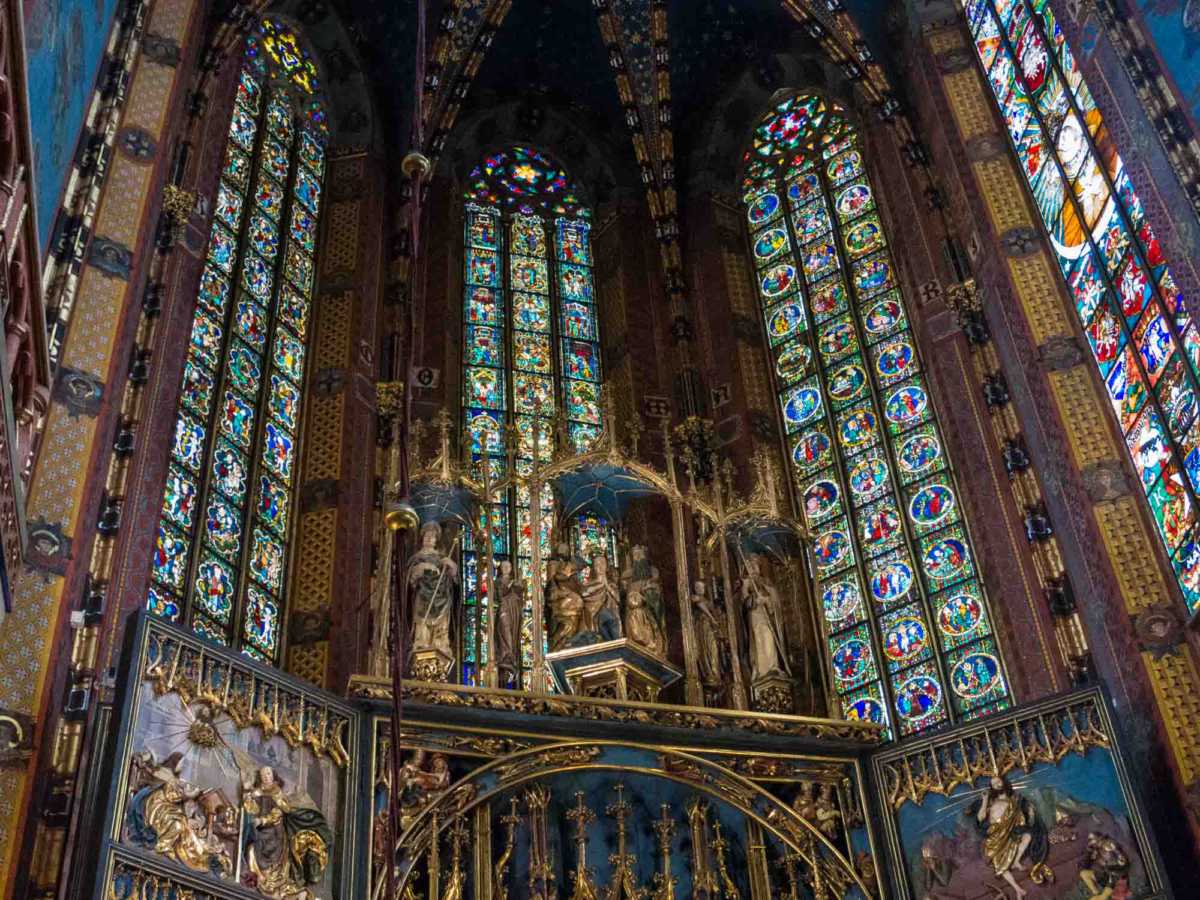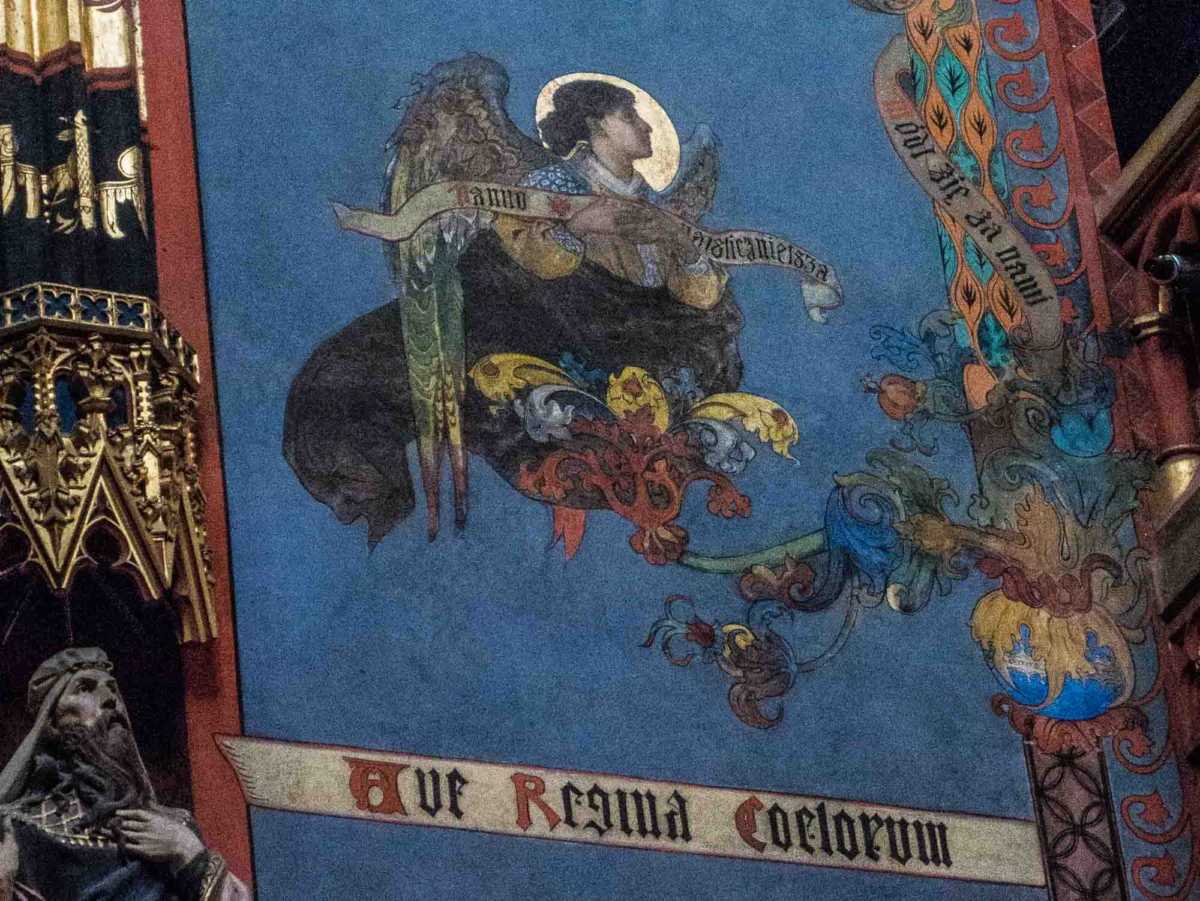 For more info about the equipment and software I use, see this page.
You can buy prints of my photos on my Smugmug page.