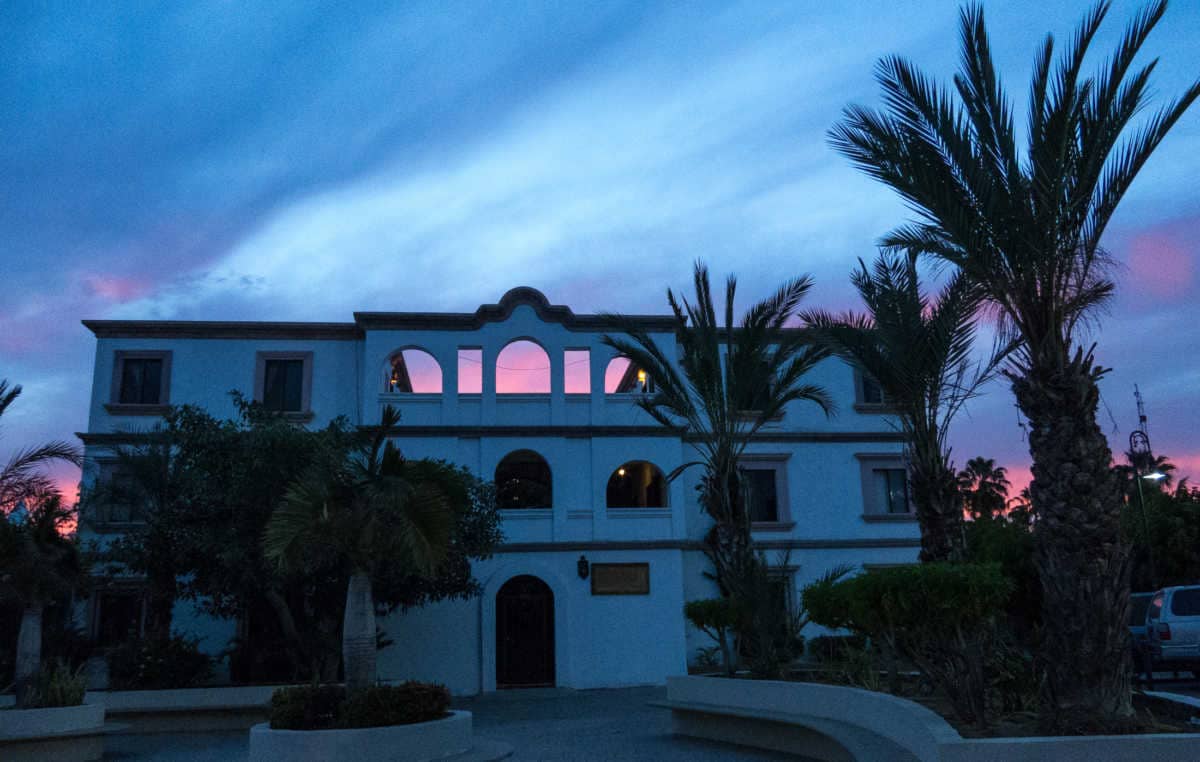 When John Steinbeck wrote The Log from the Sea of Cortez, the memoir of his specimen-collecting journey with marine biologist Ed Ricketts in 1940, he wasn't concerned with Baja towns like San Jose del Cabo. Later, when he wrote his short story, The Pearl, inspired by this area, he was vaguely aware of future tourism. I know of the Sea of Cortez's influence on Steinbeck not because I was an English major, but because I traveled here with an advance reading list provided by my host, Un-Cruise Adventures.
Of course, Steinbeck wouldn't recognize present day Cabo, and I wasn't expecting to find a sweet colonial town on the coast of the sea. Los Cabos, as the resort area along the southern tip of Baja California is known, strings together the towns of Cabo San Lucas and San Jose del Cabo with all-inclusive resorts and stellar private homes. About two million visitors per year find comfort here in hot sun and cool drinks before launching their fishing or sporting expeditions–or while lying on the beach. Between the broad bright sand, the azure water, and the cardboard brown desert mountains of Baja Sur, the hotels are efficiently serviced by shuttles and taxis from SJD airport built in 1997. Twenty years ago, this was just a hodgepodge of dirt roads.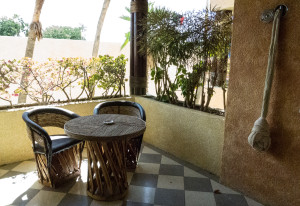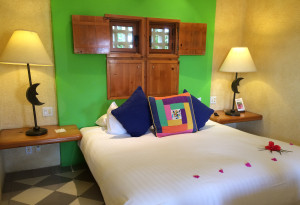 If the all-inclusive resort vibe isn't for you (and it's not for me), don't let that stop you from visiting the old towns of Baja Sur. This was my first visit to the area, and I was delighted to be dropped in the center of San Jose del Cabo after the other airport shuttle occupants were delivered to their resorts. Their identities were double checked as they were crossed off lists and escorted inside. I was plunked unceremoniously on a corner of San Jose del Cabo's historic Plaza Mijares where I was met by the colonial mission church on one side, a bandstand in the center, and the town hall on a side street. Opposite was my Hotel Casa Natalia, sitting behind palm trees, benches, and a plaque commemorating the Transit of Venus observed here in 1769.
The history of San Jose del Cabo goes back to conquistadors and trade routes, native people, missionaries, and pirates, with all their various cultures and clashes. The town's historic center retains much of its 18th Century colonial architecture. Since the devastation of Hurricane Odile in September 2014, when even the old town was flooded with debris, nearly everything has been rebuilt and refurbished.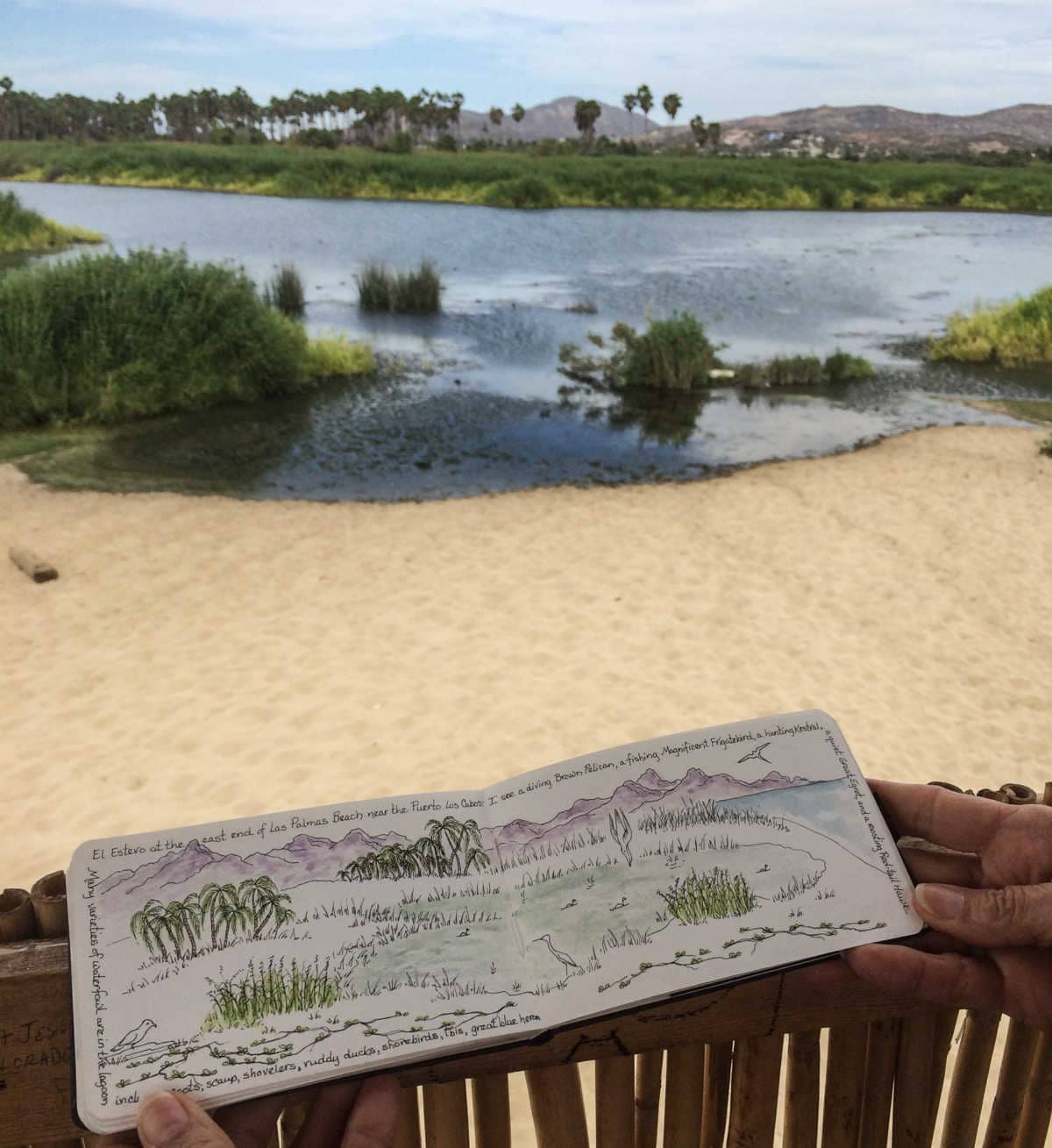 For the past decade, the town's been gathering its pride and resources and establishing its identity. San Jose's gallery district has attracted artists and collectors to the town, along with restaurants and hotels to match the arts crowd.  You can visit the galleries during regular business hours, or the district hosts a gallery walk each Thursday (during season).
Patricia Mendoza, the president of the Gallery District of San Jose del Cabo district and gallery owner, is originally from La Paz and one of the few Baja Sur natives I met in three days in San Jose. She's seen how the gallery district has enhanced the town, improving its entire infrastructure. Now there is a community of people who promote art and culture, and a draw other than the beach and resorts.
International artists and international tourism contribute to the town's vibrant atmosphere. During my gallery visits I met Italian and Mexican artists, and art encompassing both Mexican folk traditions and international contemporary fine arts. The Movimiento Gallery in particular displayed a well-curated collection of abstracts and color-forward art, and caught my attention for including a print by the Ecuadorian master Oswaldo Guayasamín.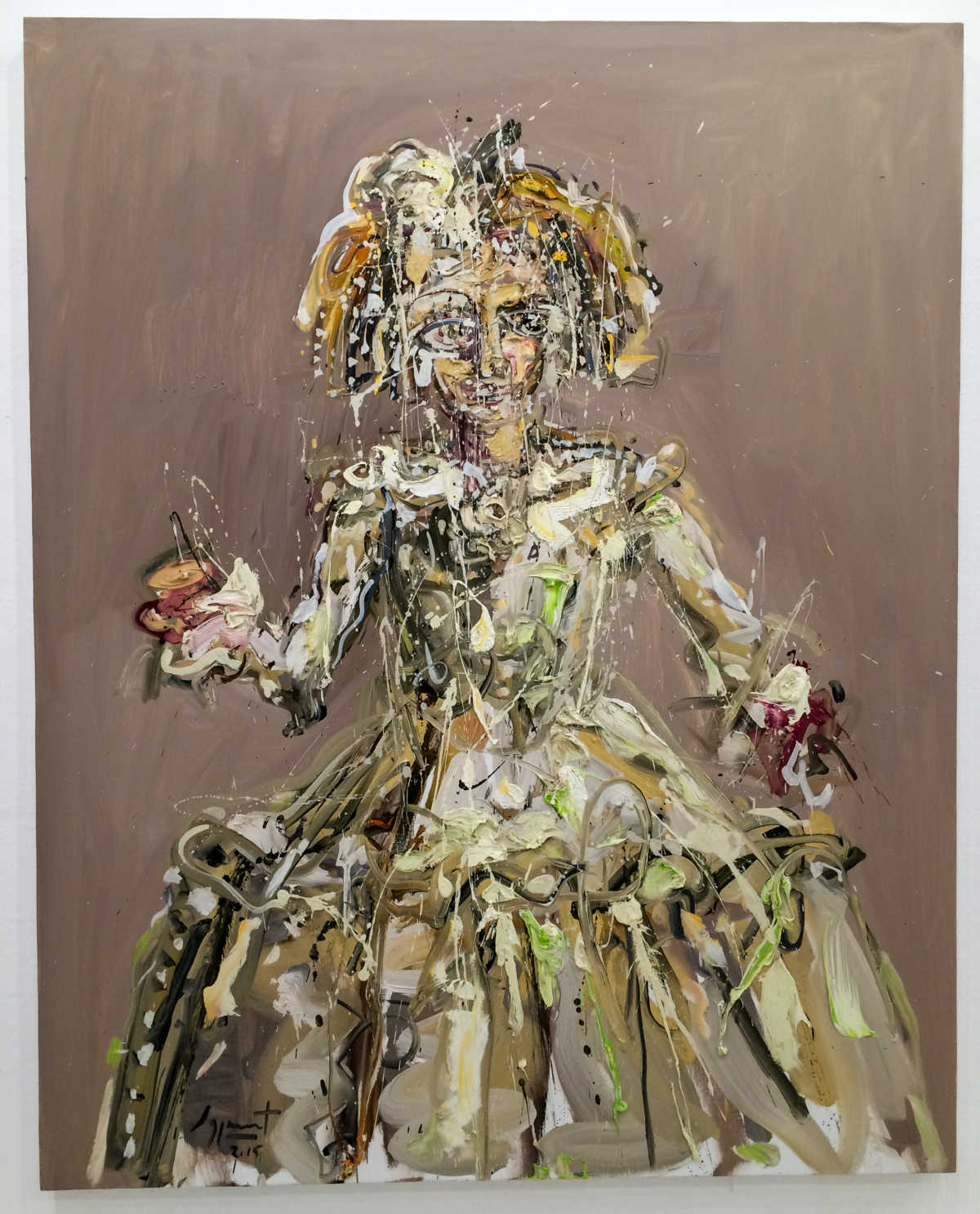 As San Jose del Cabo grows, so does the level of its cuisine. New to the scene is Acre, opened just this season by a couple transplants from Vancouver, Canada. It's just outside of San Jose, on 25 acres in a quiet farming community called Las Animas. Soon the property will provide exclusive "birdhouse" accommodations and Acres' own brand of glamping. For now, it's a treat to see the care that goes into developing the produce that supplies the inventive kitchen. We were treated to a tasting menu (available on the menu for 1100 pesos, about $62) that showcases the array of flavors available right here, each dish a little piece of art. Under the palapa, Acres' cocktail bar promises to be a top Mescal sampling lounge. A distillery is being built on site.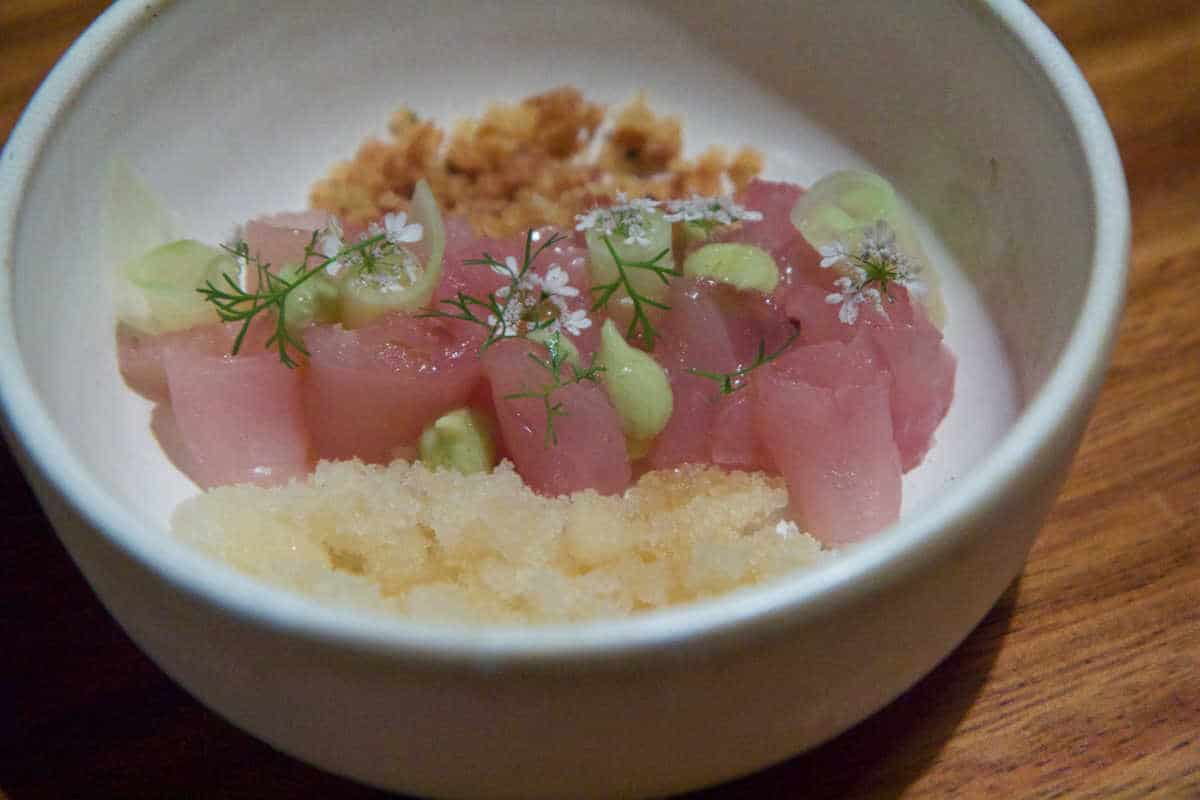 I could have easily made myself at home for weeks at Casa Natalia, owned by a French/Luxembourg couple who have become community leaders. Their restaurant and oyster bar are local gathering places. With its central location in town, it's easy to access local stores and coffee shops, walk to the beach, or explore the nearby harbor and bird sanctuary. If you are clamoring to get into Cabo San Lucas parties, buses, shuttles, and taxis run along the 20-mile corridor.
Passing back through San Jose del Cabo a week later, I stayed one night at Hotel Marisol, another wonderful small hotel with equally involved owners, Marisol and her sister. They too have refurbished since the hurricane and are happily building new features and new clientele. Marisol is just two blocks from the beach, easy access without the sterile all-inclusive resort approach. There's no restaurant on site, but try Cynthia Fresh just up the street.
It becomes obvious in just a couple days that the town of San Jose del Cabo has its own vibe, and that business owners, expats, locals, and visitors bond together. I could see the comradery among locals, and benefited from their neighborly recommendations. I heard stories of people working together to hasten the recovery for the hurricane last year. As Casa Natalia dug out, for example, the first rooms available were given over to staff whose homes had been destroyed. Long-time clients donated money directly to the staff. It's that kind of place.