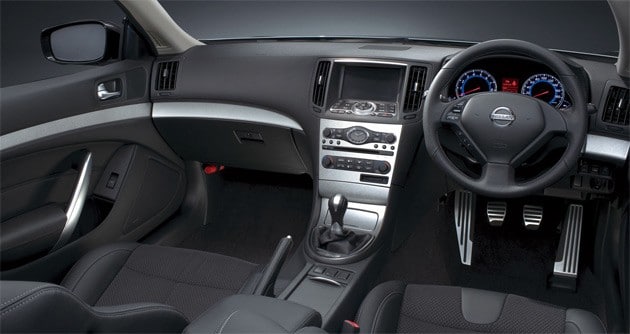 The message read, "This site has been blocked as potentially politically controversial. If you think this message has appeared in error, please see your network administrator," or something like that. Had I accidentally Googled my way into a terrorist site? No, as a matter of fact, I was trying to look up UNESCO World Heritage Sites in Ireland. I was in my room at Bewley's Hotel in the Ballsbridge neighborhood of Dublin, a fairly nice place, the nicest place I'd been in for quite a while.
Little Thing Number One: Don't take your surfing freedom for granted. This Irish-owned company in modern day Ireland was making sure I wasn't getting too political in my internet search. Hmm, that's different (different from home in the U.S., where they let you go to any site, but track your every phone call). Blocking UNESCO, I thought, must have been a mistake. I tried again. Same. Then the same message popped up when I visited the Huffington Post travel section. Oh, those Huffy trouble makers.
Although the young woman at the hotel's check-out desk didn't know the details of which sites were blocked or why, she didn't seem surprised that sites were blocked–only that we raised the issue.
Some posts on Travel Past 50 may contain affiliate links. If you buy something through one of those links, we may earn a small commission. As an Amazon associate, we earn from qualifying purchases.
Another tech example: We've grown accustomed to using free Internet around the world, especially in coffee shops and so-called Internet cafes or restaurants that advertise "Free Wi-Fi." In the U.S. this usually doesn't even require a password, and most people have set up their laptops with sufficient security to use these open networks. In the UK, passwords are the norm. The passwords are rarely as easy as "Joescafe123." They are long involved codes with numbers and letters, maybe 15 digits that aren't conducive to memorization. So they are handed to you on a little slip of paper, or sometimes, in the more progressive places, posted on the wall at the cash register, if the staff can find them at all.
Entering the password is only step one. Expect to wait. When it looks like you have a connection, you don't. Eventually, when you poke around enough, a form appears for login. Login?
Little Thing Number Two: The UK requires by law (or so they say) your name, email, and mailing address for login to the web. "Chris Anderson" is of no use to me now. But thanks for the Internet time, ChrisA. Sometimes Chris and I could fake the email and address, but other times a confirmation email was required. Mailing address? Any hotel or restaurant is good enough. Ironically, as a liar, I could look at Huffington Post, or even The New York Times.
Little Thing Number Three: Hotels around the world have their own kind of Wi-Fi insanity. Sometimes free Wi-Fi time comes in 30-minute increments, so reception just hands us a stack of 30-minute passwords. Sometimes a separate password is needed for each device. We ask for six key codes. They all need to be replaced each 24-hour period. When we are alert, we're sure to save work often. If we are not, whatever transaction we've been working on for hours is killed just as we enter the last details.
Little Thing Number Four: Name three countries in which none of your credit cards will cover the insurance on a rental car. Ready? Did you name Ireland? That's right. (The other two are Israel and Jamaica.) Tom declined coverage when booking our Budget car for the Republic of Ireland and Northern Ireland, expecting our credit card would cover it, per usual. When we went to pick up the car, we learned that wasn't going to happen, and were quoted 60 Euro a day for insurance by a staff member whose first language was definitely not English. It turned out he was saying €16 per day, but that was wrong, too, only applicable if we'd taken the insurance when we reserved the car online. Now that we were buying it onsite, it would cost us €40 per day. (No, none of this makes sense with any accent in any language.) Or we could go without insurance, and secure the car with a €2,000 deposit.
Simple, we said. Let's cancel the reservation and reserve it again with the insurance at the 16-a-day rate. No, they said, there are no cars available. "But we'll cancel our reservation," we clarified as we looked out the window at the car waiting for us. "And then that car right there is available! See?" No, we have no cars available. And so on; end of conversation. Eventually we were offered a "discounted" rate of 30 Euro per day, a documented case of highway robbery. We paid the lousy money and took off.
Little Thing Number Five: It's not so much that they drive on the left or that the steering wheel is on the right, but that you have to shift with your left hand. More on that right after we get the car returned in mint condition. (Cars designed for American drivers, i.e. with automatic transmissions, cost extra. Happily Tom and I can both drive a manual transmission. Perhaps remind Tom to tell you some day how he had to replace the clutch in his Fiat after teaching me how to drive a stick.)
Little Thing Number Six: Who ever heard of an airport/hotel/park-and-ride district without gas stations so you can fill your car before returning it to the airport? Dublin airport has the best-disguised petrol stations in the world. Budget documents were no help, the airport hotel (what? Bewley's again?) provided incomprehensible verbal directions to someplace that was three roundabouts and a major motorway spaghetti junction away. After returning the car empty in order to catch our flight, we learned the gas station is on the way OUT of the airport. Note to self: another future business opportunity.
It's the little things that bring on culture shock. Now I'm wondering how the parking meters work in Minneapolis, and why the bike lane is in the middle of the road.
Travel Planning Resources
Looking to book your next trip? Use these resources that are tried and tested by us. Flights: Start finding the very best flight deals by subscribing to
Thrifty Traveler
. Book your Hotel: Find the best prices on hotels with
Booking.com
. Find Apartment Rentals: Find the cheapest prices on apartment rentals with
VRBO
. Travel Insurance: Don't leave home without it. We recommend
Allianz Travel Insurance
. Need more help planning your trip? Make sure to check out our
Resources Page
where we highlight all the great travel companies and products that we trust. See all of the gear and books we like in one place on our
Amazon shop
.